Recreating the voices of game characters has become a pleasure for many people, including Gman's voice. A Gman AI voice generator shines as a new tool that simplifies the process of converting text into speech.

Next, l will explore the ways to generate Gman ai voice, and guide you to the finest tools for the job.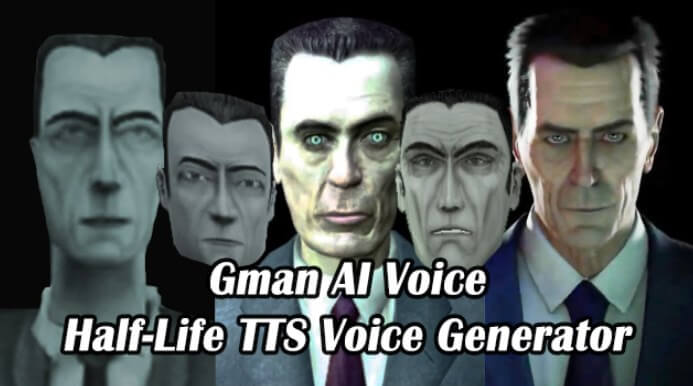 Part 1: Who is Gman?
G-Man is a character from the popular video game series "Half-Life," which was developed by Valve Corporation. G-Man is a mysterious and enigmatic character who appears throughout the series, often in unexpected and cryptic ways. He is known for his distinctive appearance, including his dark suit, briefcase, and calm demeanor.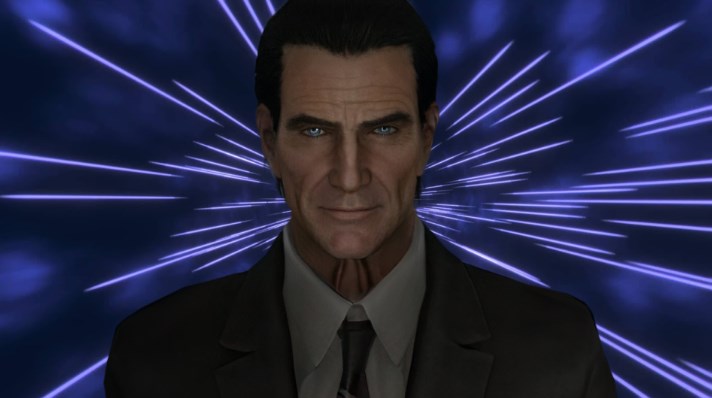 G-Man's true nature and motivations are shrouded in mystery, and he plays a pivotal role in the overarching narrative of the Half-Life series. Many fans of the series have speculated and theorized about his true identity and purpose, making him one of the most intriguing and iconic characters in video game history.
Part 2: How to Generate Gman AI Voice?
Within the realm of Gman voice generation, TopMediai Text-to-Speech tool stands out as an exceptional resource. This platform boasts an extensive library of AI-generated voices, including the elusive Gman. This collection features Gman's distinctive voice, making it an ideal choice for fans of the Half-Life series.
More than Gman ai voice, get in touch with voices of other game's character, such as TF2, Bo2, Genshin, etc.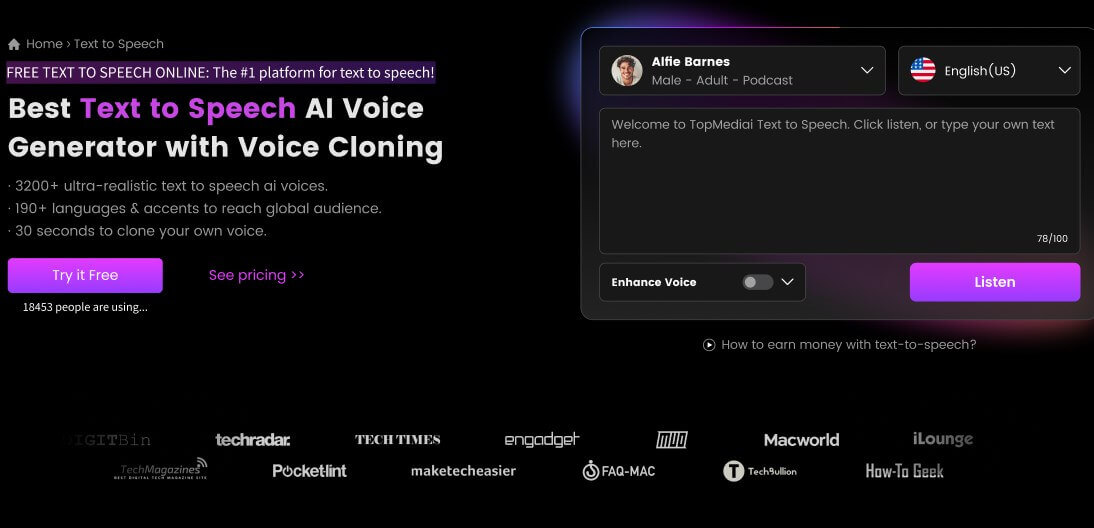 How to Generate Gman AI Voice:
Step 1: Access the Text to Speech feature and sign up or log in.
Step 2: Input your text.
Step 3: Select the Gman ai voice option.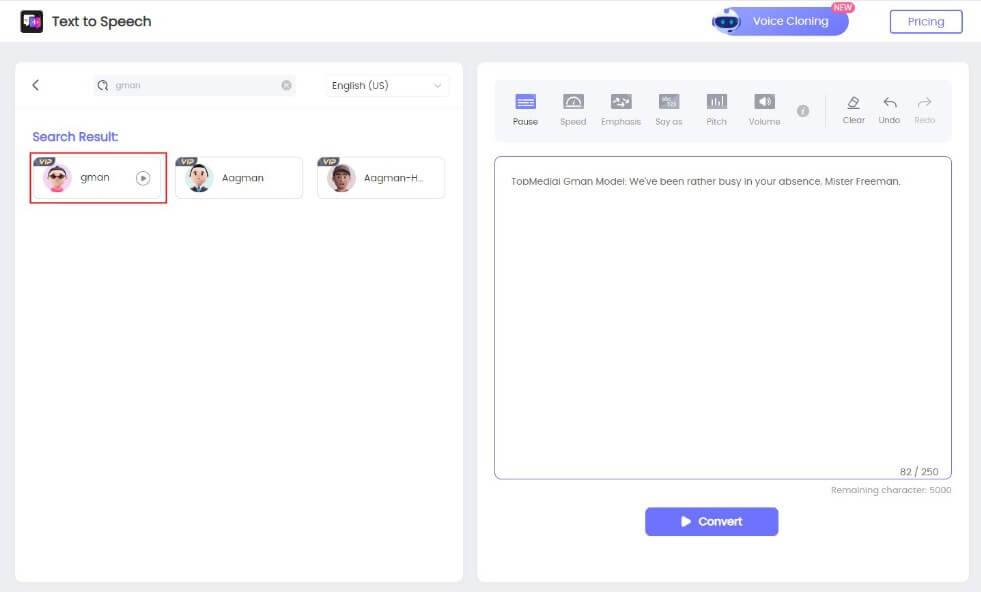 Step 4: Generate the voice.
Step 5: Preview and download the audio.
Multilingual(70+) support and easy integration into applications.
Compatibility across devices and platforms.
Pricing structure aligned with budget and usage needs(From free and up to $19.99/month).
API integration for applications and websites(Access to API).
High-quality voices for natural-sounding speech in various languages.

TopMediai Text to Speech - Realistic AI Voice Generator
No need to hire a voice actor anymore! Built for content creators, our text to speech saves your time and money.
Try It Free
2

Kits.ai AI Voice Generator

Kits.ai is a standout solution in the quest for a convincing Gman voice AI. This user-friendly platform provides an accessible means to convert your text into the distinctive voice of Gman.
It offers an array of features that enable you to craft a Gman voice that aligns perfectly with your creative vision.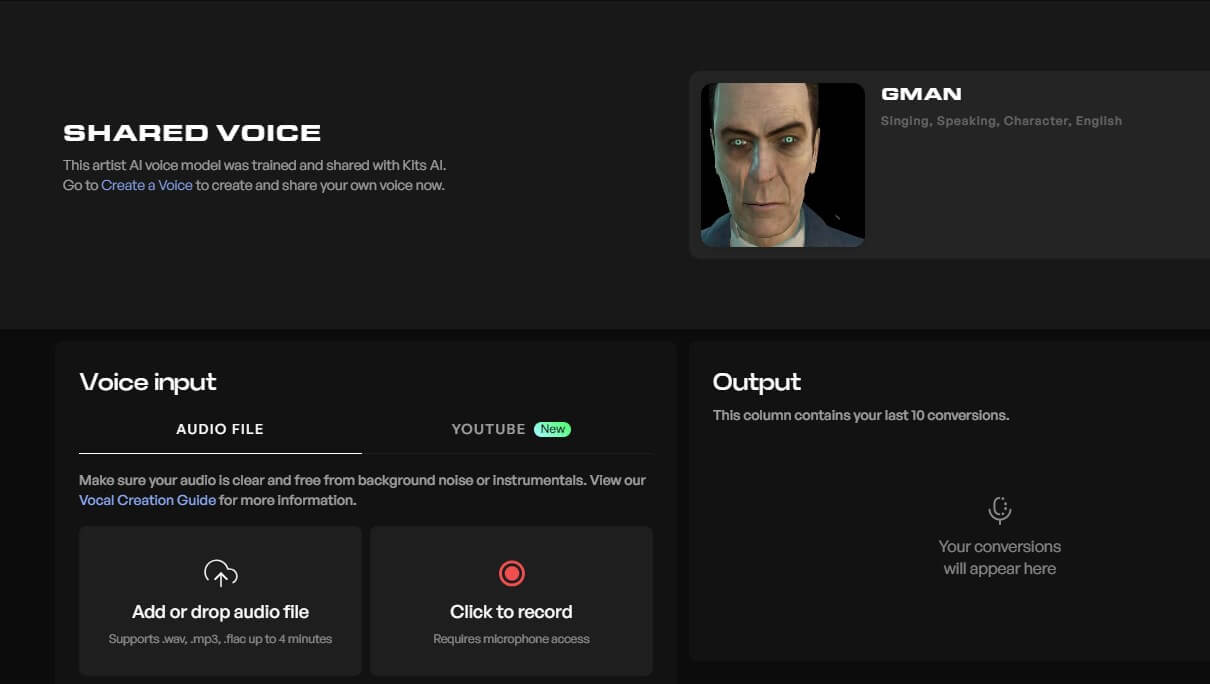 Voice style libraries for creating unique and distinctive voices.
Speedy Listening: Speechify's AI reads up to 9x faster, helping you learn more in less time.
Adaptive speech generation for context-aware applications.
Accessible voice analytics and performance tracking.
Developer-friendly SDKs and extensive customization capabilities.
Part 3: Who Voices Gman on Half-Life?
Michael Shapiro, the accomplished voice actor, has masterfully portrayed the enigmatic character of Gman and Barney Calhoun throughout the Half-Life series. Michael Shapiro is widely celebrated for his work as Gman and being the only voice actor who worked in all Half Life games.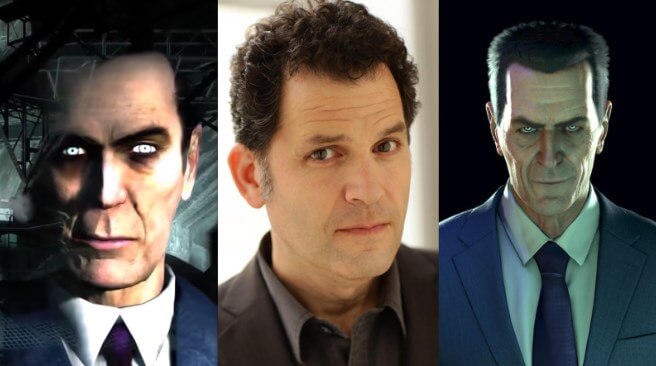 Part 4: What is a Good Gman Voice Generator?
When searching for the ideal Gman voice generator, look for a tool that not only accurately replicates Gman's voice but also offers versatility and customization options. I hold theview that voice quality is the top priority of a good Gman voice generator, and it can provide you with the means to create compelling storytelling content, similar to the immersive experience in gaming.
Other consideration:
Voice Fidelity: Ensure it accurately replicates Gman's unique voice.
Realism: Choose a generator that produces a highly realistic Gman ai voice.
Audio Clarity: Prioritize clear and distortion-free voice output.
Emotional Range: Look for a generator capable of conveying various emotions associated with Gman's character.
Part 5: Hot FAQs about Gman AI Voice
1 What is Gman AI voice?
Gman AI voice refers to the artificial intelligence-generated voice that replicates the unique and enigmatic voice of the character Gman from the Half-Life video game series.
2 Is Gman AI voice suitable for gaming and storytelling projects?
Yes. Gman AI voice is highly sought after for both gaming and storytelling, as it adds a mysterious and captivating element to narratives and character dialogues.
3 Can I use Gman AI voice for non-gaming projects, such as audiobooks or podcasts?
Yes. Gman AI voice can be used in various creative endeavors, including audiobooks, podcasts, and other multimedia projects, to enhance storytelling and engagement.
Conclusion The Gman voice generator stands as a testament to the boundless possibilities of voice transformation. Explore Gman voice generators, experiment with Gman ai voice, and unlock the fun of storytelling potential. Whether you're creating videos, podcasts, or interactive narratives, Gman ai voice can be your secret weapon to captivate and engage your audience like never before.

Easily Get Gman Text to Speech Now.