Are you an avid fan of GTA V? Imagine enhancing your gaming experience by giving your favorite characters a whole new voice. With the power of AI voice generation technology, you can now bring a fresh dimension to the world of Grand Theft Auto.
Now, l will explore how you can generate GTA 5 AI voice, transforming the way you play the game.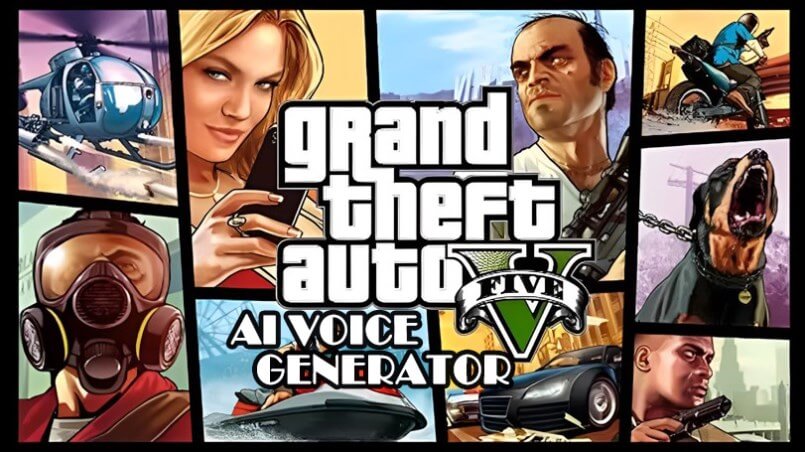 "Okay, but anymore bodies turn up in my bar, I swear, I will not serve you."
— Janet AI Voice By TopMediai.
Part 1: How to Generate GTA AI Voice?
To create your own GTA AI voice, you can rely on cutting-edge technology like the TopMediai GTA Text to Speech platform. This advanced voice generator enables you to convert text into realistic and engaging AI voices that perfectly suit the GTA universe. With a wide range of voice options to choose from, you can give life to your favorite characters or even create entirely new ones.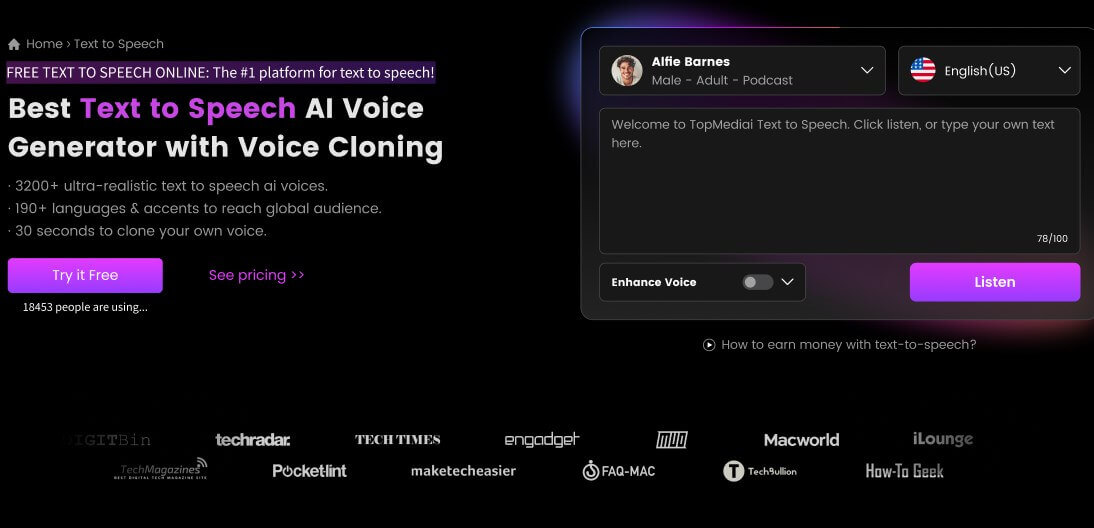 How to Use Voice Generator to Make GTA 5 ai voice:
Step 1. Visit the TopMediai GTA Text to Speech.
Step 2. Choose the character whose voice you want to change on "Grand Theft Auto" Option. Whether it's Michael, Franklin, Trevor, or any other character, the AI voice generator has got you covered.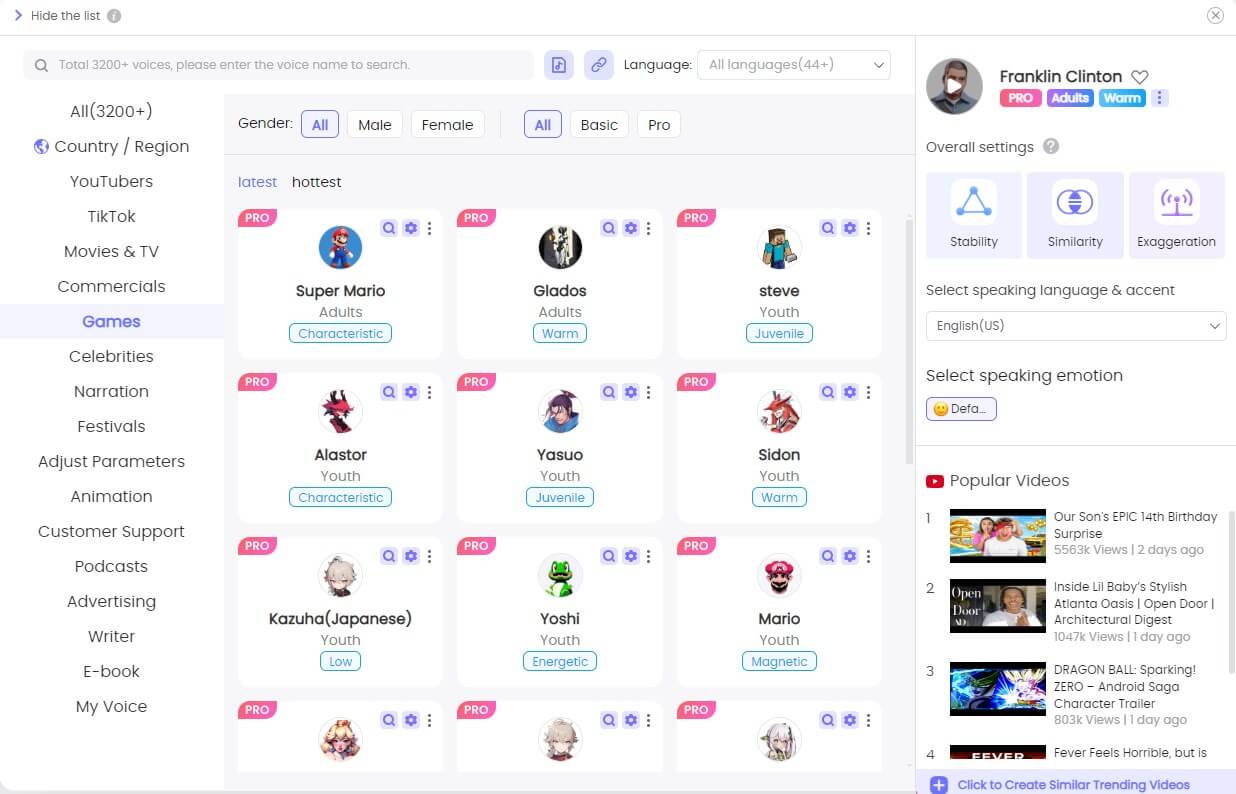 Step 3. Enter the desired text that you want the character to speak.
Step 4. Customize the voice parameters to match your preferences
Step 5. Click on the "Convert" button and let the magic happen.
Step 6. Once the AI voice is generated, you can download the audio file and integrate it into your GTA V game.
Key Features:
Wide Range of Character Voices: 3500+ voices, and 24+ GTA character voices.
High-Quality AI Voices: It's like talking to a real person in a GTA game.
Quick Text to Speech, Without Waiting.
Compatibility: The AI-generated voices from TopMediai are compatible with GTA V, allowing seamless integration into the game.
Regular Updates: Ensures that you have access to the latest features, improvements in voice quality, and expanded voice options as they become available.
Don't Miss: Genshin Character AI Voice Generator: Use Voice AI Play Together!
Part 3: What is GTA?
For those who may be unfamiliar, GTA (Grand Theft Auto) is a highly popular open-world action-adventure video game franchise developed by Rockstar Games. The latest installment, GTA V, takes place in the fictional city of Los Santos and offers players a vast and immersive world to explore.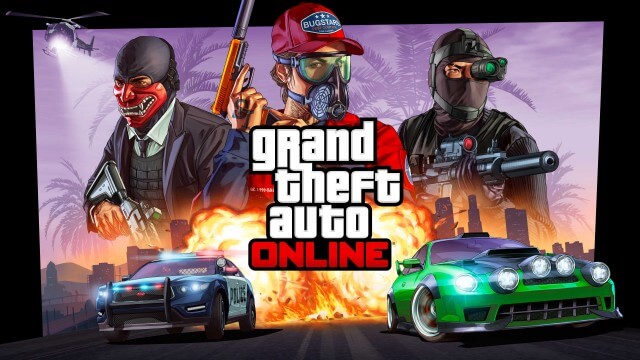 The game allows you to take on the role of various characters, each with their own distinct personalities, backgrounds, and stories. The engaging narrative, combined with the dynamic gameplay and stunning graphics, has made GTA V a beloved title among gamers worldwide.
Part 4: GTA 5 Voice Actor for Each Characters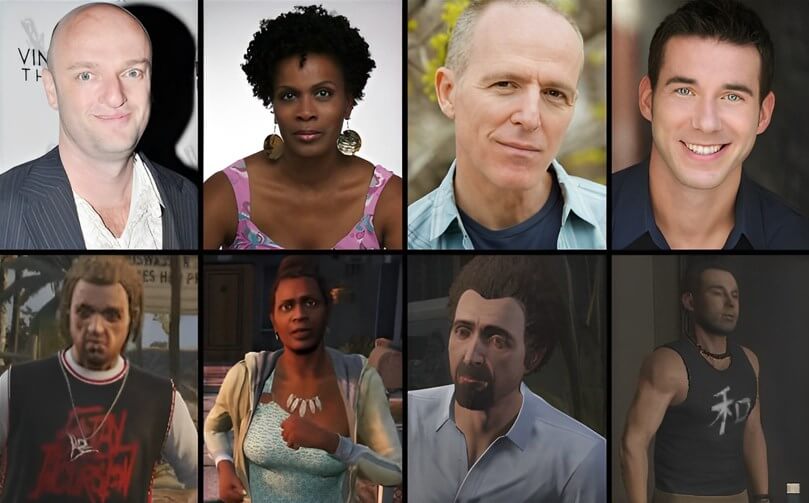 Ned Luke voices Michael De Santa
Shawn Fonteno voices Franklin Clinton
Steven Ogg voices Trevor Philips
Slink Johnson voices Lamar Davis
Jay Klaitz voices Lester Crest
Robert T. Bogue voices Steve Haines
Jonathan Walker voices Devin Weston
Julian Gamble voices Dave Norton
Danny Tamberelli voices Jimmy De Santa
Michal Sinnott voices Tracey De Santa


While the original voice actors contribute immensely to the game's appeal, the ability to create your own AI voice with text to speech voice generator adds an exciting new dimension to the GTA experience.
Part 4: FAQs about GTA Voice AI
1 What is the GTA 6 release date?
The GTA 6 release date is set to land between April 1, 2024 and March 31, 2025.
2 How do you use your voice in GTA 5?
Using TopMediai voice generator or voice changer and connect with GTA 5 that you could use your voice talking with GTA NPC.
3 Was Snoop Dogg in GTA?
As part of The Contract update in Grand Theft Auto Online, Snoop Dogg makes a special appearance as a radio guest on West Coast Classics.
4 Who is the rapper in GTA 5?
In Grand Theft Auto V, meet the charismatic Curtis Cray, better known by his stage name MC Clip, as he takes on the role of a minor character within the expansive world of the Grand Theft Auto series.
Conclusion Embrace the opportunity to unleash your creativity, enhance your immersion, and breathe new life into your GTA 5 experience. By harnessing Using GTA Voice Generator, you can transform your gameplay and truly make GTA 5 ai voice your own.
Get ready to embark on exciting new journeys and hear your imagination come to life in the dynamic world of GTA 5. (New voices are continuously updated.)