If you're familiar with SuperMarioLogan's YouTube channel, you've probably laughed at the antics of Jeffy, the quirky puppet character known for his unique voice and catchphrases.

In this article, l'll show you how to use a Jeffy voice generator to transform ordinary text into Jeffy's unmistakable speech. Make Jeffy ai voice in 1 Click.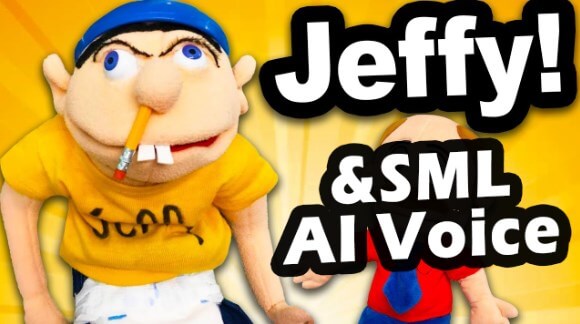 Part 1: Who is Jeffy?
Jeffy is a fictional character who appears in various YouTube videos and other media created by the SuperMarioLogan (SML) channel. He is a puppet character known for his childlike behavior, his catchphrase "I don't have to," and his pencil stuck in his nose. Jeffy has gained popularity on the internet and has become a well-known character in online meme culture.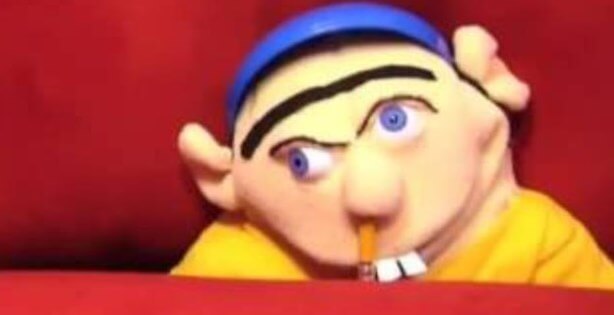 Part 2: Who Voiced Jeffy?
The incredible voice behind Jeffy is none other than Logan Thirtyacre himself. Logan not only conceptualizes the character but also brings him to life with his distinct voice. His portrayal of Jeffy's unique speech patterns and expressions has made Jeffy one of the standout characters in the SML universe.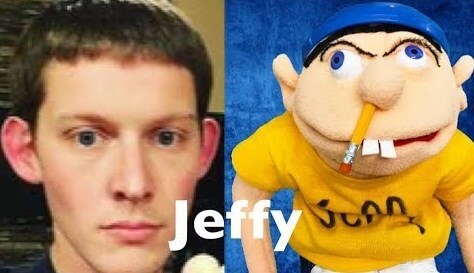 Part 3: How to Do the Jeffy AI Voice?
Now, the moment you've been waiting for: learning how to make your text talk like Jeffy! There are various text-to-speech (TTS) tools available, but for an authentic Jeffy experience, I recommend using TopMediai Text to Speech with Jeffy AI Voice, an exclusive tool designed specifically for Jeffy enthusiasts.
TopMediai's Jeffy AI Voice generator is a cutting-edge tool that allows you to input your text and instantly convert it into Jeffy ai voice. Whether you want to create Jeffy-style YouTube videos, entertaining blog posts, or even prank your friends, this tool has got you covered. It is a must-try for any SML fan.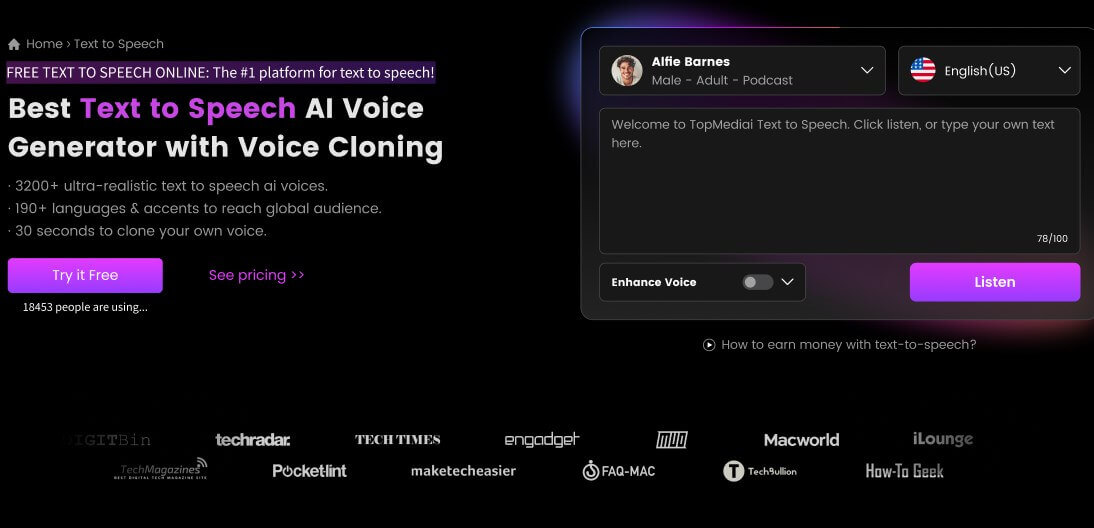 How to Generate Jeffy AI Voice?
Step 1: Go to the TopMediai Text to Speech website in your browser(available for both phone and pc).
Step 2: Type or paste the text you want to convert into the provided input box.
Step 3: Choose the Jeffy AI voice option after searching on the searching box.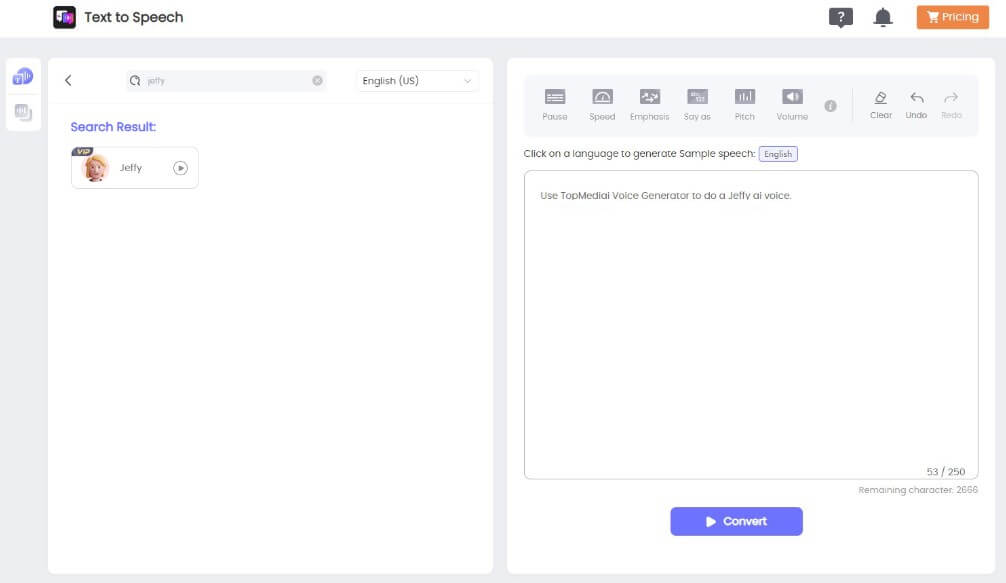 Step 4: Click the 'Convert' button to generate the speech from your text using the Jeffy AI voice.
Step 5: Download and Use the generated Jeffy AI voice text as needed in your projects or share it with others.
Voice Variety: Offers 3200+ voices to choose from, including Jeffy, Spongebob and more.
High-Quality Audio: Generates clear and natural-sounding audio.
Language Support: Supports 130+ languages and dialects.
API Integration: Integrates with applications and websites.
Batch Processing: Handles large volumes of text efficiently.
Try Jeffy Text to Speech Online >>
Part 4: Main Characters and Voice Actors of SML
While Jeffy and Logan Thirtyacre are undoubtedly iconic, the SML universe is filled with a diverse cast of characters, each with its own unique voice. Here's a list of some of the main characters from SML and their respective voice actor.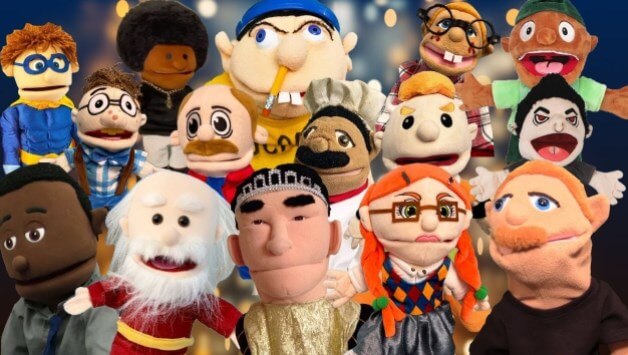 Mario - Voiced by Logan Thirtyacre (the creator of SML).
Bowser - Also voiced by Logan Thirtyacre.
Black Yoshi - Voiced by Lance Thirtyacre (Logan's brother).
Toad - Voiced by Zeke (formerly ZekeDude), a member of the SML team.
Shrek - Voiced by Lance Thirtyacre.
Rosalina - Voiced by Chilly Jimenez, a former member of the SML team.
Goodman - Voiced by Chris Netherton (also known as Pablo), a member of the SML team.
Brooklyn T. Guy - Voiced by Logan Thirtyacre.
Junior - Voiced by Logan Thirtyacre.
Cody - Voiced by Lovell Stanton, who occasionally collaborates with SML.
Joseph - Voiced by Lance Thirtyacre.
Chef Pee Pee - Voiced by Chris Netherton.
Part 5: Hot FAQs about Jeffy AI Voice
1 What is the Jeffy AI Voice?
Jeffy AI Voice refers to an artificial intelligence-generated voice that mimics the voice of the character Jeffy, popularized by the YouTube channel "SuperMarioLogan." It allows users to type text and hear it in Jeffy's voice.
2 Is Jeffy AI Voice Compatible with Different Platforms?
Jeffy AI Voice generated by TopMediai compatible with various platforms, including web applications, mobile apps, and desktop software.
3 How accurate is the Jeffy AI Voice?
The accuracy of an AI-generated voice depends on various factors, including the quality of the voice model and the training data used. While it aims to replicate Jeffy's voice, the level of accuracy may vary.
Conclusion Making your text talk like Jeffy has never been easier, thanks to the Jeffy Voice generator from TopMediai. Whether you're a content creator, a fan of SuperMarioLogan, or just looking to add some humor to your text, this tool is your ticket to the world of Jeffy. So, give it a try and let your words take on the hilarious persona of Jeffy, the unforgettable puppet sensation!

Get ready to entertain and amuse your audience with Jeffy ai voice. Try the Jeffy Text to Speech today and start bringing the magic of Jeffy into your own content!
TopMediai Text to Speech
AI-powered text to speech generator with voice cloning