In this article, we will explore how you can create a Jimmy Fallon AI voice using a text-to-speech voice generator. With advancements in artificial intelligence, it is now possible to recreate the iconic voice of Jimmy Fallon, the renowned host of "The Tonight Show."
By leveraging the power of technology, you can add a touch of Fallon's charm and humor to your own projects or creative endeavors.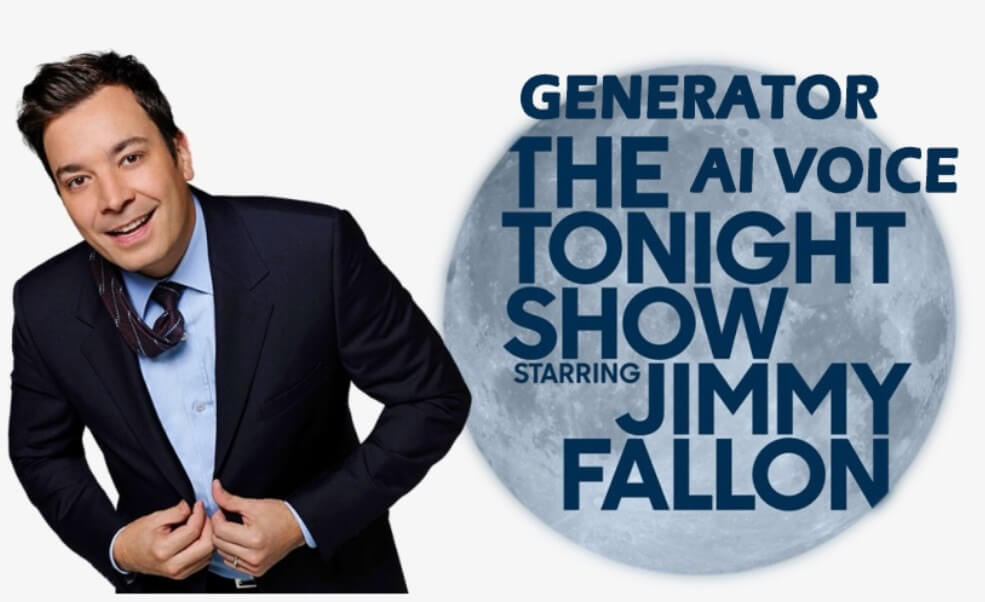 Part 1: How to Generate Jimmy Fallon AI Voice?
Thanks to the advancements in voice synthesis technology, tools like TopMediai Voice Generator now allow users to create voices that mimic Jimmy Fallon's unique vocal characteristics. By leveraging machine learning algorithms and sophisticated voice training techniques, TopMediai Voice Generator can be a valuable resource for capturing that distinctive late-night show vibe.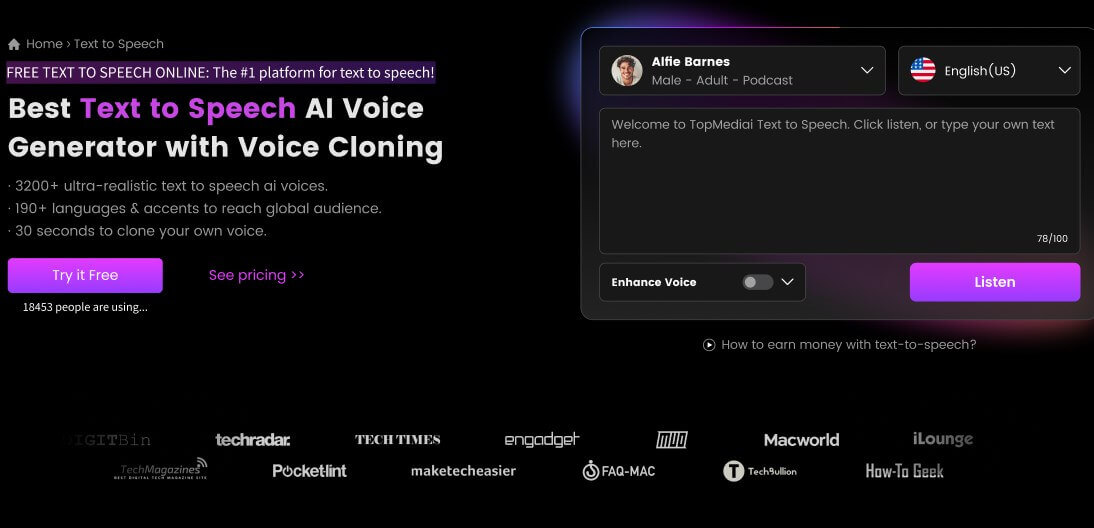 How to Make Jimmy Fallon AI Voice?
Step 1. Visit the TopMediai website and Sign up or log in to your account.
Step 2. Select Jimmy Fallon ai voice model.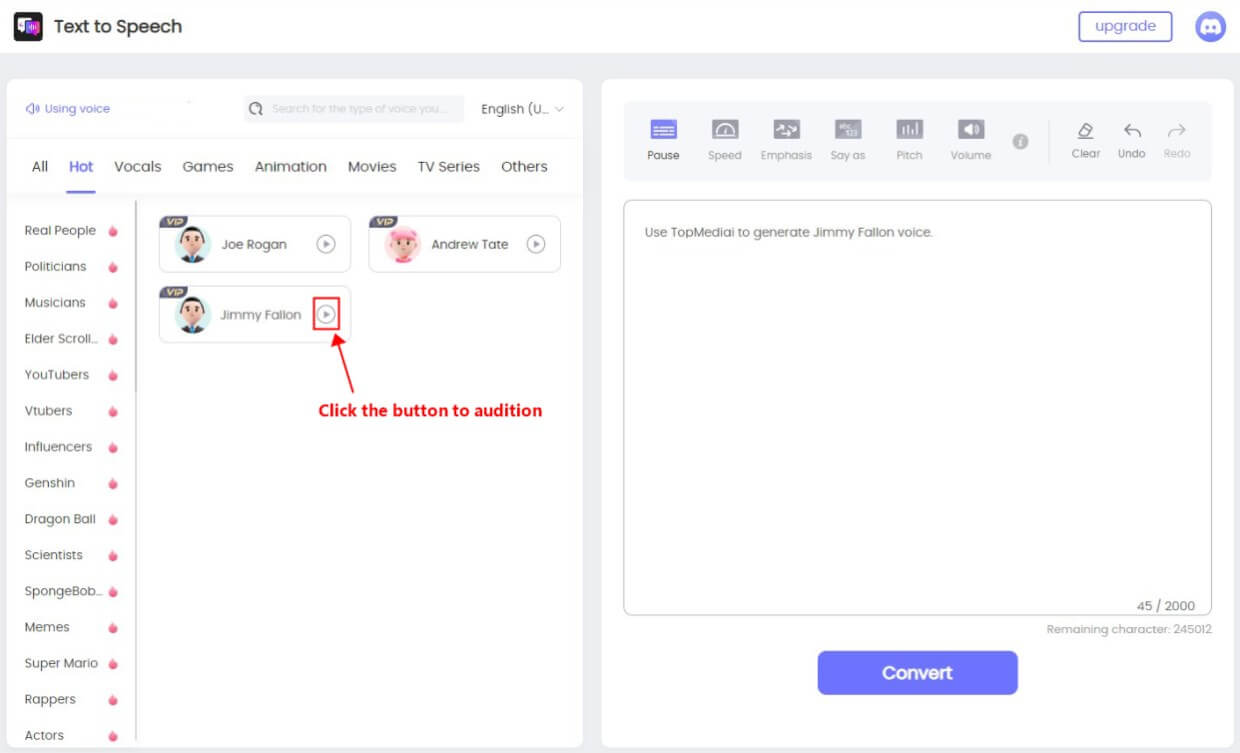 Step 3. Enter the text you want to generate with his voice.
Step 4. Customize voice settings if available.
Step 5. Click "Convert" to Preview and download the audio file.
Focus on:
Diverse voice selection(3200+), including celebrity voices like Jimmy Fallon ai voice.
High-quality and natural-sounding audio output.
Customization options for voice parameters.
Multilingual support and languages(70+).
Fast processing for quick voice generation.
Versatile application in various industries.
Reliable and secure platform.
Want to Change your voice into Jimmy Fallon in real-time? Luckily! Here is a full guide of online free voice changer.
Guess you like: Transform Your Audio Production with Andrew Tate AI Voice Generator.
Part 2: Jimmy's Life Journey
Who is Jimmy Fallon?
Jimmy Fallon is a well-known American television host, comedian, actor, and writer. He gained popularity as a cast member on the sketch comedy show "Saturday Night Live" and went on to become the host of "Late Night with Jimmy Fallon" and eventually "The Tonight Show Starring Jimmy Fallon."
Known for his charismatic personality, wit, and musical talents, Fallon has won the hearts of millions of viewers worldwide.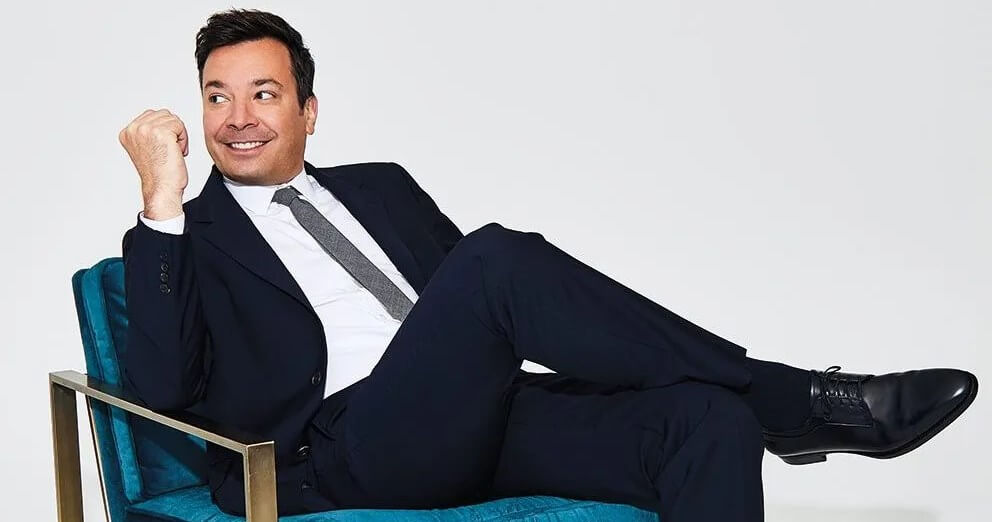 Young Jimmy Fallon and all His Show
Jimmy Fallon's career took off in the late 1990s when he joined the cast of "Saturday Night Live." His exceptional talent for impressions, comedic timing, and memorable characters quickly made him a fan favorite.
Following his successful stint on "SNL," Fallon transitioned to hosting late-night talk shows, bringing his unique style of humor and engaging interviews to a broader audience.
Part 3: FAQs about Jimmy Fallon Voice AI
1 What is Jimmy Fallon famous for?
He is known for his quick wit, humorous sketches, entertaining games, and engaging interviews with celebrities.
2 Does Jimmy Fallon have any notable movie or TV show appearances?
Yes. Apart from his work on SNL and The Tonight Show, Jimmy Fallon has made appearances in various movies and TV shows. Some of his notable appearances include films like "Fever Pitch," "Taxi," and "Almost Famous."
3 Does Jimmy Fallon have any musical talents?
Yes. Jimmy Fallon has displayed his musical talents on numerous occasions. He often showcases his singing abilities through musical segments on The Tonight Show and has even released albums featuring collaborations with renowned artists.
Conclusion Whether you're a content creator, podcaster, or just someone who enjoys experimenting with new technologies, using a Jimmy Fallon AI voice generator can add a touch of humor and familiarity to your work. By replicating the unique charm of Jimmy Fallon ai voice, you can engage and entertain your audience in new and exciting ways.
Come on, Following TopMediai, more funny content is waiting for you!