Have you ever wished to sound like him? Well, with the help of a voice changer, you can now emulate Chris Brown's voice and experience the thrill of sounding just like him.
In this article, we will explore how you can achieve a realistic Chris Brown ai voice change using voice changer or ai voice generator and uncover some additional exciting features.
Let's get started!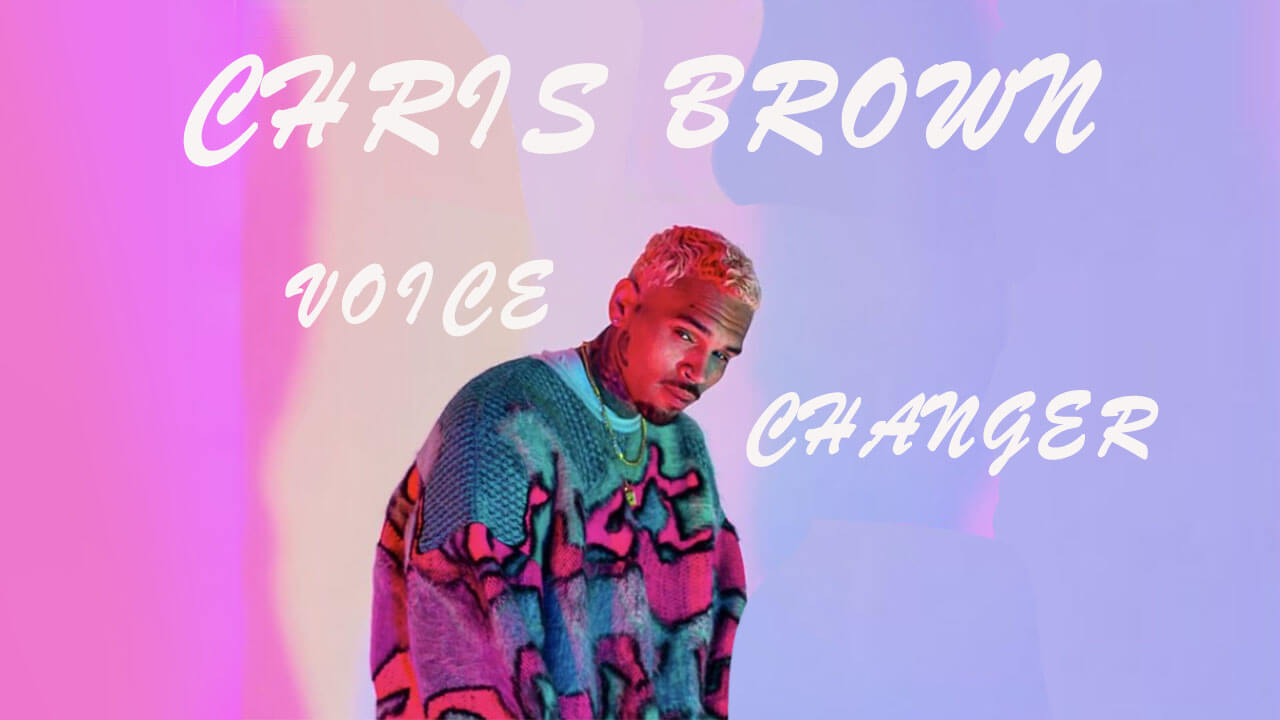 Part 1: Run it! Chris Brown?
Chris Brown, the talented American artist, has left an indelible mark on the music industry. Born on May 5, 1989, in Tappahannock, Virginia, he signed with Jive Records at just 15 years old. His self-titled debut album, released in 2005, skyrocketed his career with the chart-topping single "Run It!"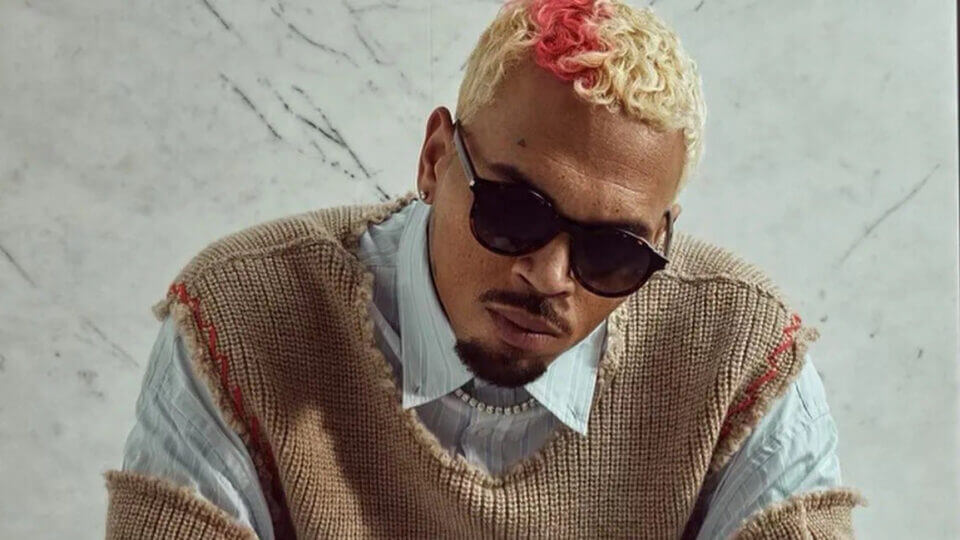 Since then, Brown has consistently released successful albums, showcasing hits like "Kiss Kiss" and "Loyal." Alongside his musical prowess, he's revered for his exceptional dance skills, drawing inspiration from legends like Michael Jackson.
Chris Brown's talent and captivating performances have solidified his prominent position in the industry.
Part 2: The Best Voice Changer trans into Chris Brown Voice in Real-time
To achieve a convincing Chris Brown voice change, you need a reliable voice changer tool. Look no further than TopMediai Free Voice Changer, a powerful online tool that allows you to modify your voice in real-time.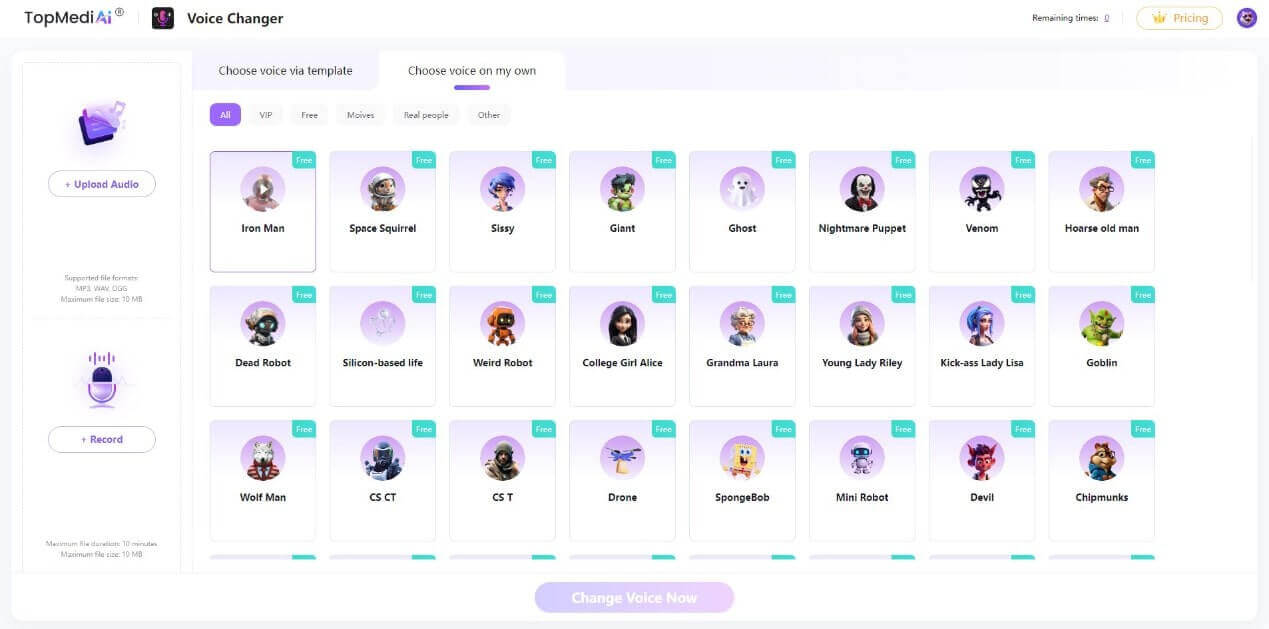 With this free voice changer, you can effortlessly adjust various vocal aspects such as pitch, timbre, and resonance to match Chris Brown's unique vocal characteristics. Whether you want to use it for fun or professional purposes, this voice changer will help you sound like Chris Brown in no time.
How to Use Chris Brown AI Voice Changer?
Step 1. On opening the website, you will see two options on top; "Upload Audio", "Use Audio File," or "Generate speech from the text".
Step 2. If you want to opt for the "Use Microphone" option, you first have to enable the microphone, and your recording will begin.
Step 3. Record whatever you want and then click on "Stop Recording".
Step 4. Scroll below and click on the icon of the Chris Brown you want to apply.
Step 5. You can customize your voice effects and then A popping window will start playing your recording in a changed voice.
Step 6. Now, click on the three dots option and select "Download".
Key Features:
Real-time Voice Changing: Instantly modifies voice in real-time for interactive and fun experiences.
Online Accessibility: Easily accessible through any internet-connected device without downloads or installations.
User-Friendly Interface: Intuitive design for easy navigation and seamless voice manipulation.
Compatibility: Works with various communication platforms and software for versatile usage.
Free of Charge: Provides voice-changing capabilities at no cost.
Share some Chris Brown Songs:
"Go Crazy" featuring Young Thug, "No Guidance" featuring Drake, "Run It!", "Post To Be", "New Flame" featuring Usher and Rick Ross, "Kiss Kiss" featuring T-Pain, and "With You".
Part 3: Free Text to Speech AI Voice Generator Make Realistic Voice Over
In addition to voice changing, another exciting feature is the Free Text to Speech AI Voice Generator. Powered by TopMediai Voice AI, this tool enables you to convert text into a realistic Chris Brown voice.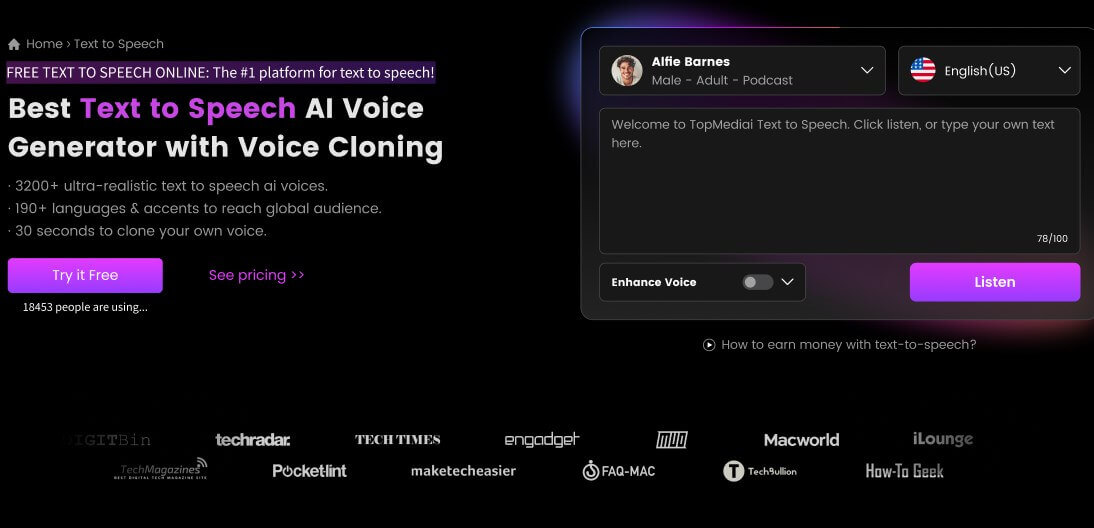 This feature opens up a world of possibilities, allowing you to create engaging content, voice-overs, or even prank your friends with a lifelike Chris Brown voice.
Easy Steps to Use Chris Brown AI Voice Generator
Step 1: Visit the TopMediai and navigate to the Text to Speech section.
Step 3: Input the desired text that you want Chris Brown's voice to speak.
Step 3: Choose the Chris AI Voice in "Rappers" Option.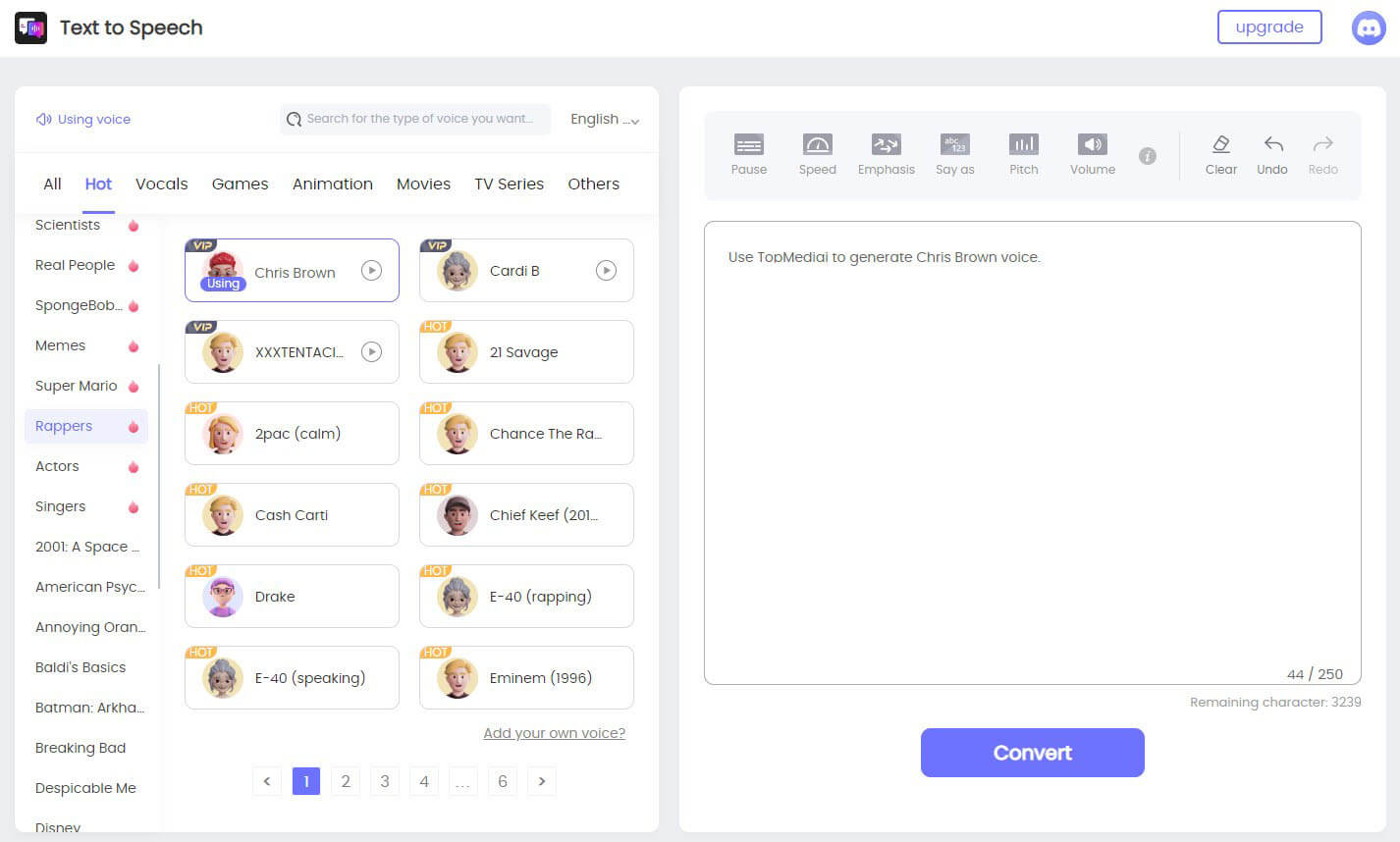 Step 4: Choose the language, voice, and other settings that you prefer then click "Convert".
Step 5: Download the final speech output as an audio file.
Key Features:
Realistic Voice Over: Generates highly realistic voice-overs resembling Chris Brown's voice.
Text-to-Speech Conversion: Converts written text into lifelike audio with a Chris Brown-like voice.
Customizable Parameters: Allows adjustment of pitch, speed, intonation, and emphasis for personalized voice characteristics.
Wide Language Support: Supports multiple languages for global usability.
Bonus: What Happened with Chris Brown and Rihanna?
In 2009, Chris Brown physically assaulted his then-girlfriend Rihanna in a Lamborghini, leaving her with a split lip. Brown later admitted to being unfaithful to Rihanna with a "work friend," and when Rihanna found out, they got into a violent altercation in which he punched and bit her.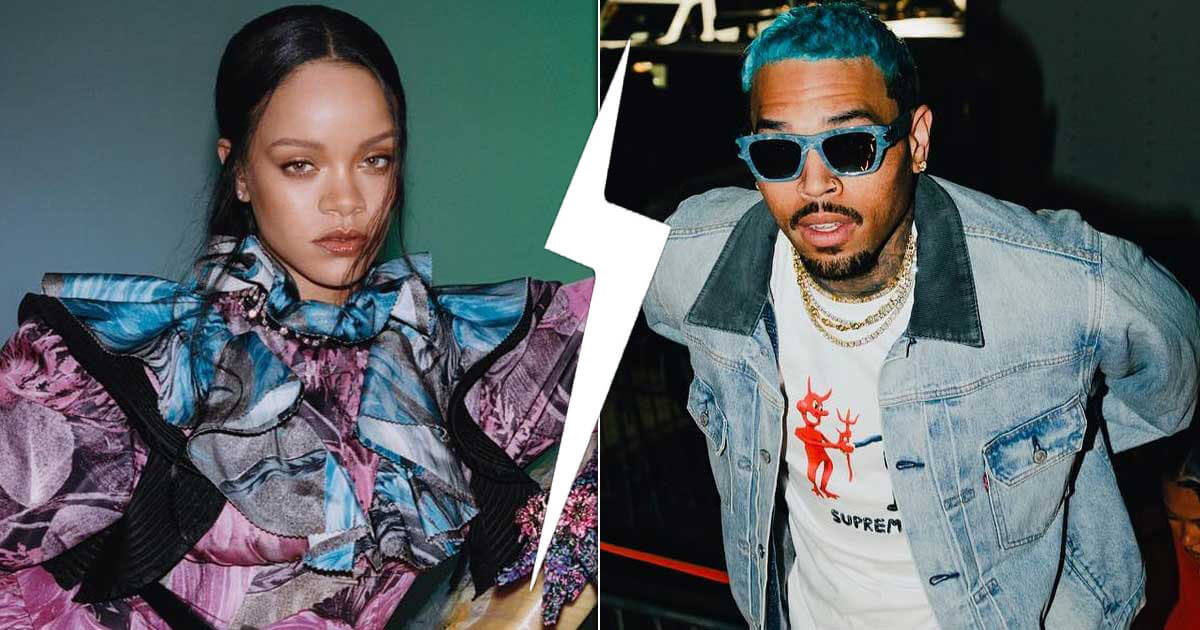 As a result, Brown pleaded guilty to one count of felony assault and was sentenced to five years probation, one year of domestic violence counseling, and six months of community service.
Conclusion In conclusion, if you've ever dreamed of sounding like Chris Brown, a voice changer is your ticket to achieving a realistic Chris Brown voice change. Whether you want to have fun, create unique content, or explore voice acting, TopMediai Free Voice Changer and Text to Speech AI Voice Generator will fulfill your desires.

Give it a try today and let your voice take on the irresistible charm of Chris Brown!