JoJo's Bizarre Adventure has captivated fans worldwide with its unique characters, gripping storyline, and memorable dialogues. Now, you can bring the magic of JoJo to life by using a JoJo AI voice generator.
In this article, we will explore how you can generate realistic JoJo characters' voices(such as Jotaro ai voice AI Voice) using TopMediai and delve into the fascinating world of JoJo's Bizarre Adventure.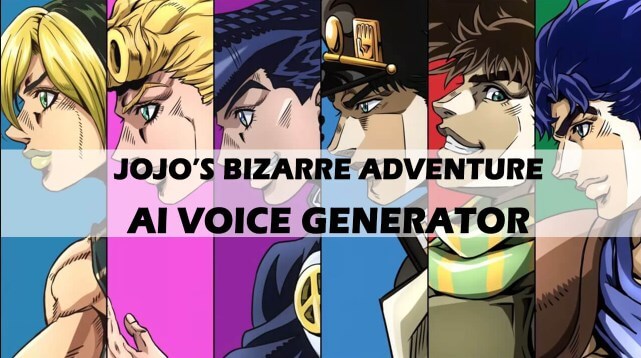 Part 1: What is JoJo's Bizarre Adventure?
JoJo's Bizarre Adventure is a popular manga and anime series created by Hirohiko Araki. It follows the extraordinary journey of the Joestar family through multiple generations as they encounter supernatural phenomena, formidable enemies, and uncover their hidden powers.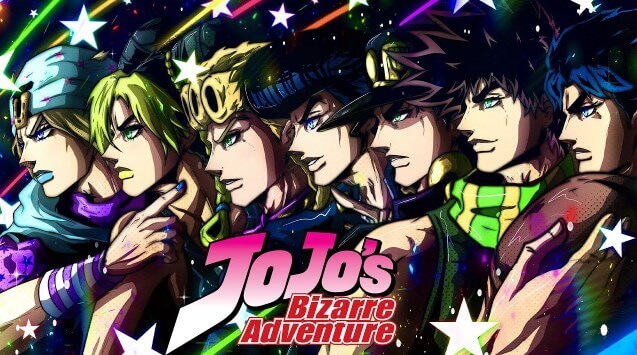 The series is known for its compelling characters, intense battles, and iconic catchphrases that have become a part of pop culture.
Part 2: How to Generate JoJo Characters AI Voice?
The TopMediai Jotaro AI Voice generator(Text to Speech) combines state-of-the-art natural language processing and speech synthesis technologies, ensuring that the generated voices capture the essence of each character accurately.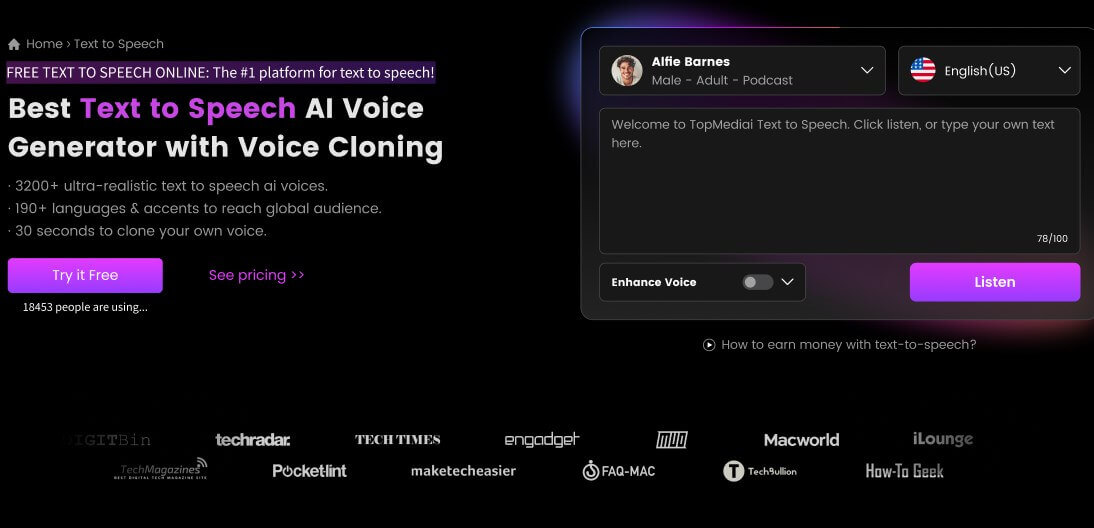 Whether you're a cosplayer, content creator, or simply a fan looking for a unique way to interact with Dio, jotaro or other characters, this AI voice generator is a game-changer.
Easy steps to generate Jotaro ai voice AI voice:
Step 1: Open TopMediai Text to Speech tool.
Step 2: Enter your desired text into the text box provided and select the JoJo Characters AI voice from the available options or Choose in the "JoJo's Bizarre Adventure" Type.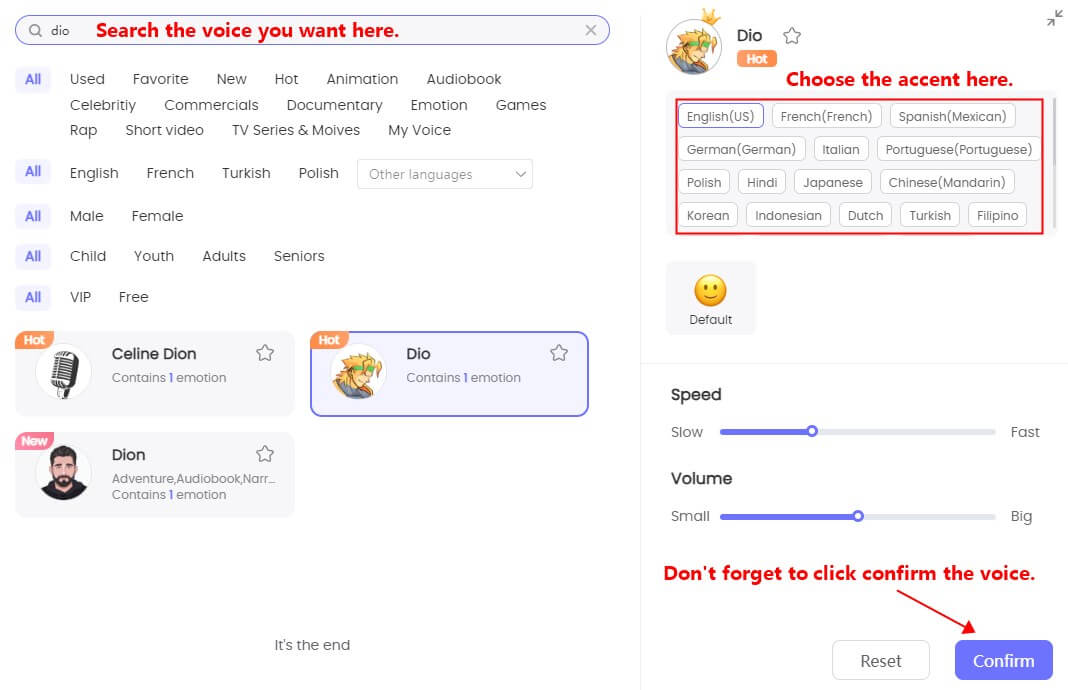 Step 3: Adjust the speed, pitch, and volume of the voice to your desired settings.
Step 4: Click the "Convert" button to generate your "Dio," "Jotaro" AI voice(or other JoJo's voice) audio file.
Key Features:
Choose from over 3500 voices for the perfect fit in your project or character.
Customize pitch and tone to achieve your desired vocal effect.
Generate voices in more than 70 languages, not limited to English.
AI voices of famous personalities like Ariana Grande, Taylor Swift, and Cardi B are available.
Control pronunciation for natural and accurate character voices.
User-friendly interface for easy navigation.
Enjoy exceptional audio quality that closely resembles human speech.
Bonus: The 8 Most Popular Characters of JoJo&Voice Actors
1. Dio Brando - Voiced by Takehito Koyasu
2. Enrico Pucci - Voiced by Tomokazu Seki
3. Jonathan Joestar - Voiced by Kazuyuki Okitsu
4. Jean Pierre Polnareff - Voiced by Fuminori Komatsu
5. Joyne Cujoh - Voiced by Tomokazu Seki
6. Jotaro Kujo - Voiced by Daisuke Ono
7. Noriaki Kakyoin - Voiced by Daisuke Hirakawa
8. Bruno Bucciarati - Voiced by Noriaki Sugiyama
These characters have left an indelible mark on the series and are beloved by fans worldwide. With TopMediai Jotaro Voice generator, you can now channel their personalities and bring them to life in your own creative endeavors. [Visit TopMediai to Expore All JoJo Voices!!]
Part 4: FAQs about JoJo AI Voice Generator
1 How many seasons are there in total in JoJo's Bizarre Adventure?
Jojo's Bizarre Adventure has a total of 5 seasons available to watch on Netflix as of now. However, the anime consists of 190 episodes as of "Stone Ocean". It is worth mentioning that each of the five seasons is divided into different story arcs.
2 How to Make a unique JoJo Wallpaper?
A free and easy to use wallpaper generator: TopMediai AI art generator is your best choice. Just enter the peompts you want to display on the screen, then select the picture quality and wallpaper size.
Conclusion Thanks to the JoJo AI Voice generator developed by TopMediai, fans of JoJo's Bizarre Adventure can take their love for the series to new heights. Immerse yourself in the world of JoJo with realistic AI-generated voices(especially Jotaro AI Voice) and let your creativity soar.
Get ready to unleash the power of JoJo's Bizarre Adventure like never before.