Elevate your content creation, voice-overs, and more with the distinctive Kanye West ai voice. Whether it's crafting music, generating inspirational speeches, or experimenting with artistic expression, this AI voice allows creators and fans alike to harness the essence of Kanye West ai voice in unprecedented ways.

Explore the capabilities of the Kanye West Text to Speech and Kanye West Voice Generator.

Text to Speech
3 Free Trials of The Selected Voice Below

Kanye West
Conversion failed.
Please check out if there are special characters or multiple languages in your text.
Part 1: Get Close to Kanye West - More than a Rapper!
Kanye West—an enigmatic figure who has left an indelible mark on the realms of music, fashion, and culture. Renowned for his boundary-pushing creativity and unapologetic self-expression, Kanye West stands as a true icon of the modern age.

He surfaced to the limelight when Jay-Z discovered him due to 'The Blueprint.' and had creative help from Kanye on this 2001 album.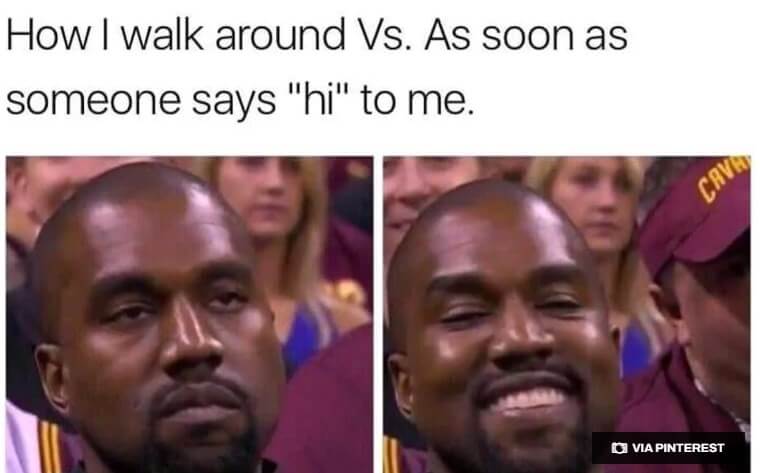 You may also like: How to Create Kim Kardashian Voiceover?
Part 2: 3 Poplular Kanye West Voice Generators
The versatility of Kanye West ai voice generator opens up a realm of limitless opportunities. Delve into a selection of the trendiest tools and enjoyable methods for their creative application.
1. TopMediai for Kanye Text to Speech
The Kanye West voice generator TopMediai text to speech works by analyzing your text and creating a synthesized voice that sounds like Kanye West. You can input any text you want, and the generator will produce a voice that matches Kanye's unique tone and cadence.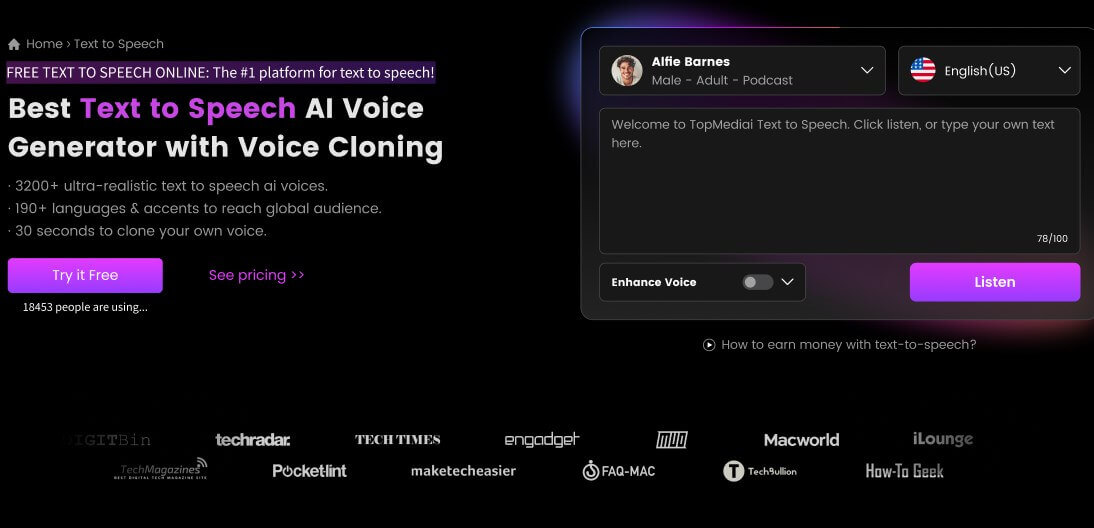 Key Features:
Many voiceover options, including celebrity text to speech and memes.
More than 3200+ voices are on offer in addition to ai kanye voice.
70+ languages and accents available to work with.
API Access.
Many other rapper text to speech voice are also available, like Eminem and Drake(more than 50+ rapper voices).
How to Easily Get Kanye West AI Voice:
Step 1: Go to TopMediai Kanye West Text to Speech.
Step 2: Simply enter the text in the given space, and select the Kanye West ai voice from the "Rappers" option.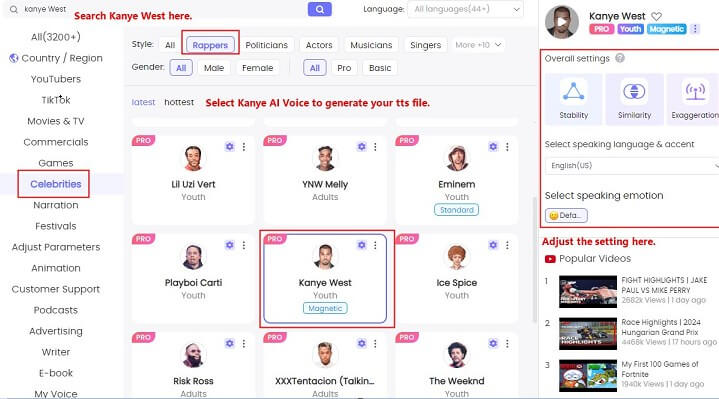 Step 3: Once ready, click on 'convert'. Now you are free to enjoy Kanye West ai voice.
Pros
A useful tool for various applications, such as podcasts, audiobooks, video content create.

Regular updates and 7/24 support.

TopMediai all products do not require any installation.

You can make Kanye West voiceover for your video in 3 simple steps.

API access.
Cons
It always requires an internet connection because it is an online conversion tool.
2. FakeYou to Make Kanye AI Voice
Fakeyou introduces another avenue to harness the essence of Kanye West's voice. There are more than 3,400 voices available for text-to-speech on the website FakeYou. With it, you can give cartoon characters voiceovers, make the president of the United States say anything, generate Kanye ai voice or even make two villains from different superhero movies become friends.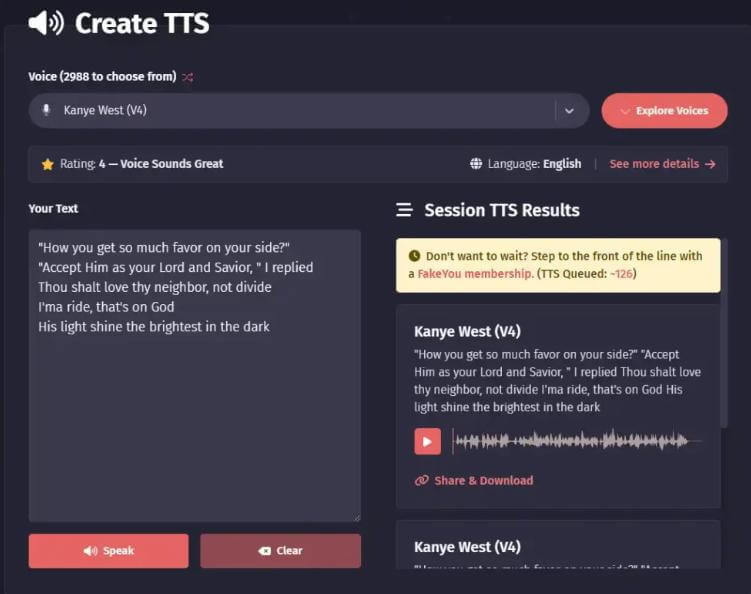 Key Features:
The quality of voiceovers is continually improved with regular updates.
Access to an extensive library of 2,800 high-quality voices.
Easily edit and save in popular formats for future use.
Many celebrity text to speech voice are also available.
An online text-to-speech service similar to FakeYou for Kanye west text to speech utility is Uberduck.ai. After Uberduck.ai upgraded, you can remake Kanye West ai voice via voice cloning.
Also you can manipulate the generated voice to fit their requirements, making it an ideal choice for those seeking customization.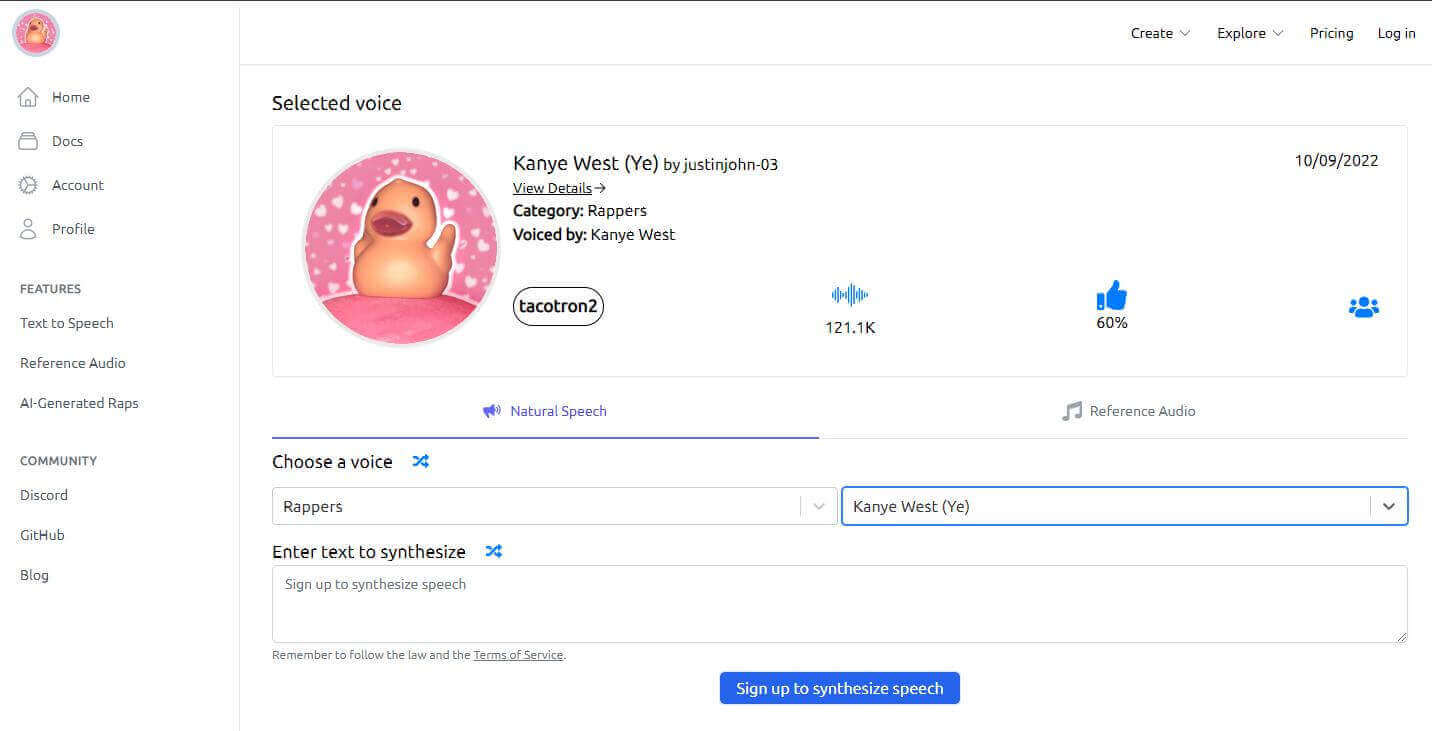 Key Features:
AI-based program with fast results expected.
Text to Speech function with a decent selection of Uberduck.ai voices.
High-quality, accurate results.
Supports for cloning voices.
Price Comparison:
| Pricing&Licenses | TopMediai Text to Speech | FakeYou | Uberduck.ai |
| --- | --- | --- | --- |
| Monthly | $25 | $12.99 | $9.99 |
| Per Day | $0.43 | $0.83 | $0.33 |
| Available Voices | 3200 | 3400 | 1000 |
| Other Licenses | Voice Cloning by Your Own | 2 mins video converter | Voice to Voice |
Part 3: What are the features of Kanye West AI Voice?
As a rapper, Kanye has a lot of detail in his voice, which is difficult for many voice generator to remake. See what details of Kanye West ai voice and explore why TopMediai can remake it.
Vocal Range: Versatile range from smooth lows to expressive highs.
Emotional Expressiveness: Powerful conveyance of raw emotions.
Rhythmic Flow: Syncopated delivery complements beats.
Artistic Inflections: Altered pitch, elongations, and breaks for artistic flair.
Confident Cadence: Assertive and confident delivery style.
Adaptability: Flexibility to fit diverse genres and production styles.
TopMediai's grasp of voice details depends on the latest AI analysis technology, Do not believe? give it a try.
Part 4: [FAQs]More About Kanye West Text to Speech You May Wanna Know!
Let's look at some of the most asked questions regarding the Kanye voice generator that are online.
1 What is the Kanye West ai voice generator?
The Kanye West voice generator is a text-to-speech tool that creates a synthesized version of Kanye West's voice. It allows you to input any text and generate an audio file that sounds like Kanye West speaking.
2 How does the Kanye West voice generator work?
Through deep learning, the AI model learns his vocal patterns and nuances. When users input text, the AI applies these learned patterns to synthesize new audio clips that mimic Kanye's voice. The technology offers customization options and real-time processing, enabling users to integrate the AI-generated voice into various projects. While not a perfect replica, the generator provides a creative tool for capturing the essence of Kanye's iconic voice.
3 How many #1s does Kanye have?
His Billboard Hot 100 history reads; 107 entries, 56 top 40s, 18 top 10s, and four number-one singles.
4 Can I use the Kanye West voice generator to create music?
Yes, the Kanye West voice generator can be used to create music by adding a Kanye West-style voice to your tracks. However, it's important to note that the generated voice may not be as expressive or nuanced as a real human voice, so it may not be suitable for every musical genre or style.
Conclusion Whether you're an aspiring content creator seeking to add a unique flair to your projects, or a devoted fan eager to integrate Kanye West ai voice into your daily life, these AI-powered voice generator offer an avenue to innovation. The power to curate custom audio content, imbued with the cadence and emotion of Kanye's voice, is at your fingertips.

Give Kanye West ai voice a try and discover how it can enhance your next project.