Are you a fan of Markiplier, the popular YouTuber known for his entertaining commentary and engaging content? Have you ever wondered how you could generate Markiplier's unique voice for your own creative projects? Now l will explore how to generate Markiplier ai voice or make a voice change, allowing you to add that unique touch to your creations.
Let' s do it!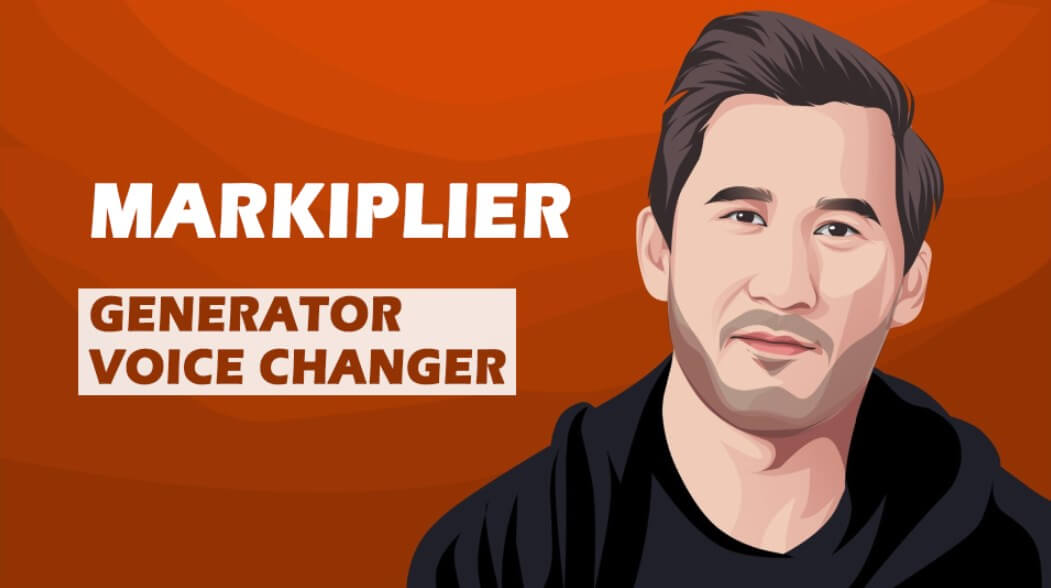 Part 1: How to Generate Markiplier AI Voice Easily?
Introducing TopMediai Text to Speech, a powerful online tool that offers a Youtuber Voice Generator capable of mimicking Markiplier's voice with stunning accuracy. Whether you're creating YouTube videos, podcasts, video game characters, or any other form of media, this tool will enable you to achieve that authentic Markiplier voice.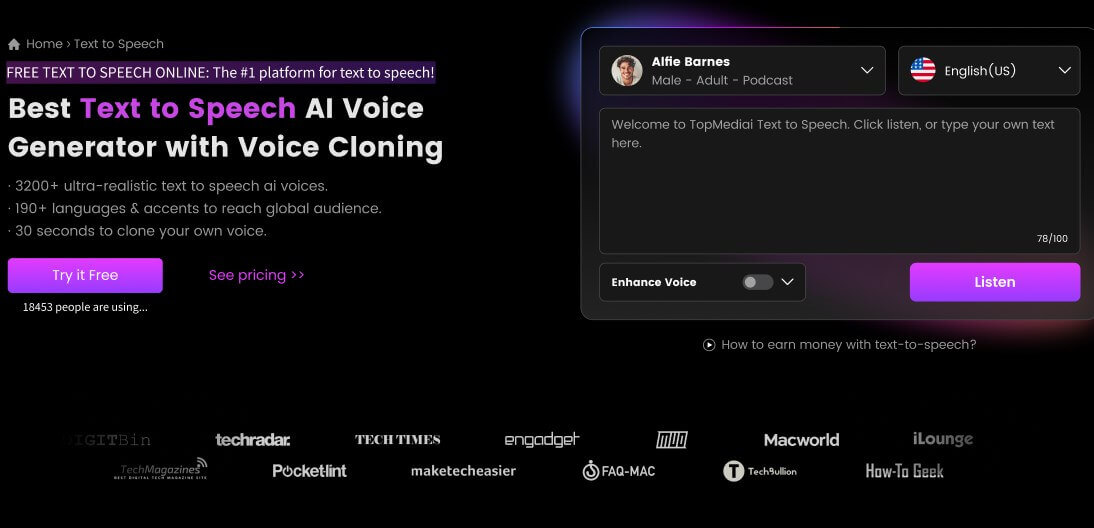 How to Use Voice Generator to Make Markiplier ai voice:
Step 1. Visit the TopMediai Text to Speech voice generator.
Step 2. Select the "Markiplier" voice option from Youtubers choices.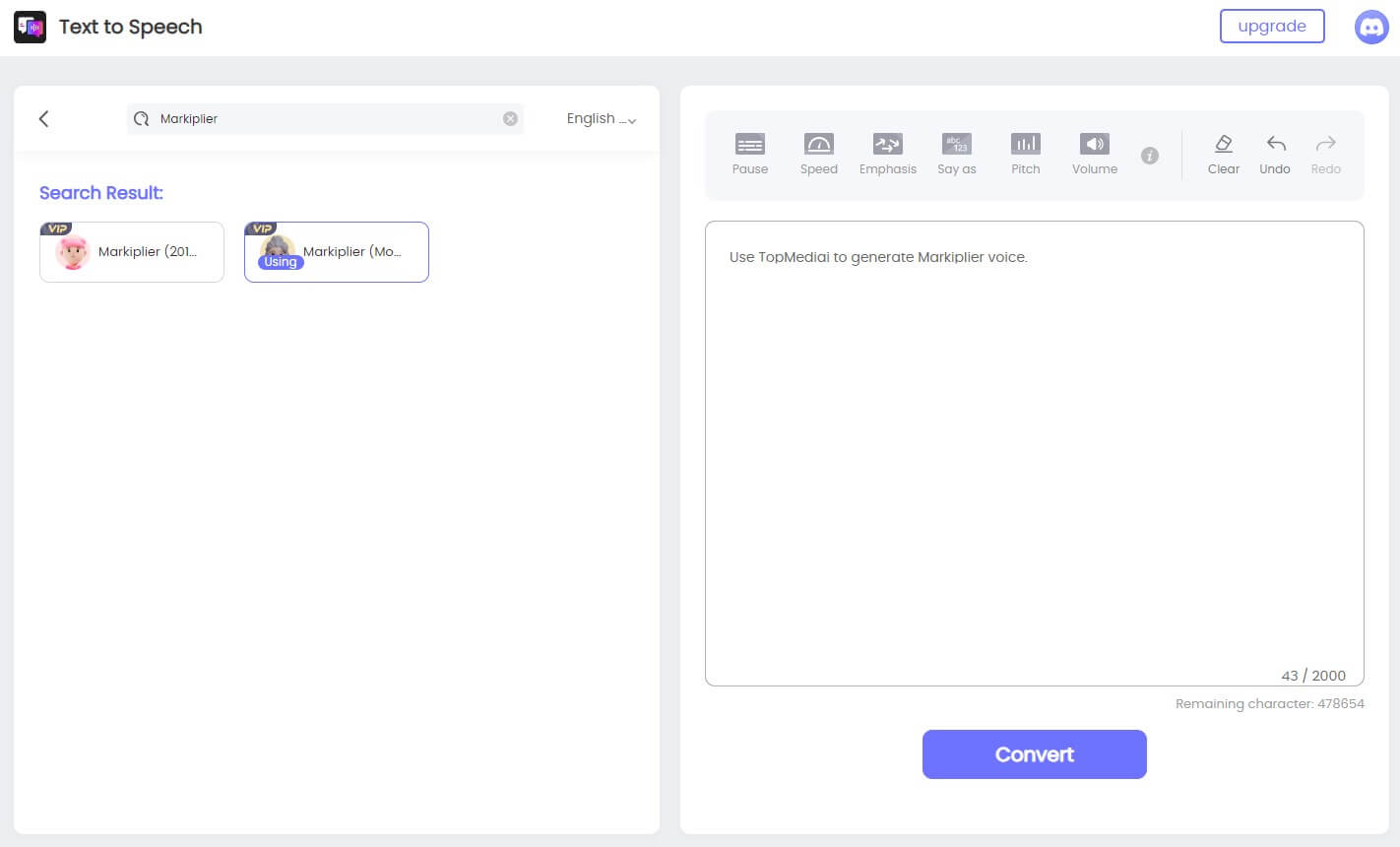 Step 3. Enter the desired text into the provided text box.
Step 4. Customize the speech parameters, such as speed and pitch, to achieve the desired effect.
Step 5. Click on the "Convert" button to generate the Markiplier AI voice.
Key Features:
Explore top YouTubers' text-to-speech voiceovers with an extensive library of 3,200 voices.
Choose from famous voices like Pokimane, Elon Musk, and more, sounding like native speakers.
Supports 70+ languages, including British Text-to-Speech.
Easily customize Markiplier text-to-speech or voice changing audio files for your TikTok videos.
You May Like: Use Jschlatt AI Voice Generator to Make Jschlatt Voice
Part 2: Make Realistic Markiplier Voice Change
Not only can you generate Markiplier's voice, but with TopMediai Online Free Voice Changer, you can also modify your own voice to sound like Markiplier's in real-time. This innovative feature allows you to have fun experimenting with different tones and expressions, perfect for pranks, voiceovers, or simply adding a touch of Markiplier's charm to your personal recordings.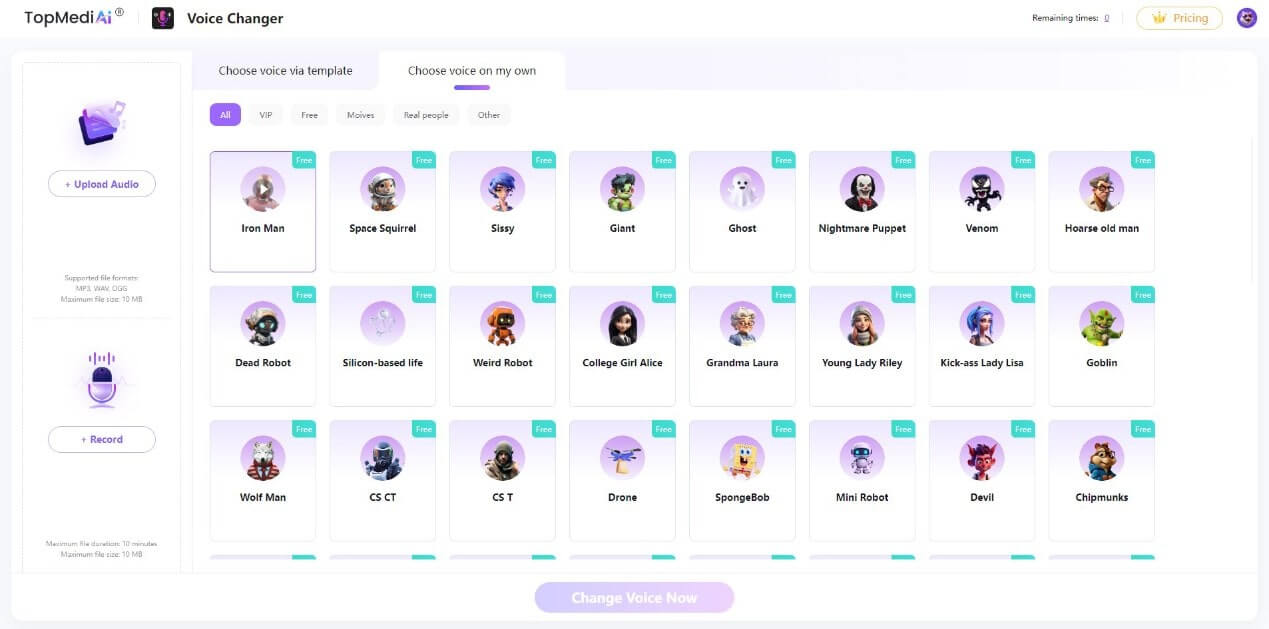 How to Use Markiplier Voice Changer?
Step 1. Access TopMediai Online Free Voice Changer.
Step 2. Upload audio(songs, speech or any other audios) or recording online.
Step 3. Choose Markiplier Voice Model.
Step 4. Adjust the various voice settings, such as pitch, timbre, and resonance.
Step 5. Speak into your microphone and listen to the modified voice output in real-time.
Step 6. Refine the voice settings until you achieve a convincing Markiplier-like voice.
Key Features:
Seamlessly upload text to speech conversions, audio files, and various other file types in real-time.
Enjoy a wide range of voice effects tailored to different genres and preferences.
The user-friendly interface of TopMediai Voice Changer ensures a simple and intuitive experience.
Part 3: Who is Markiplier?
Markiplier, whose real name is Mark Edward Fischbach, is a renowned YouTuber, gamer, and philanthropist. With over 35M subscribers, he has established himself as one of the most influential personalities in the online entertainment world. Markiplier's energetic and humorous style has captivated audiences worldwide, making him a household name in the YouTube community.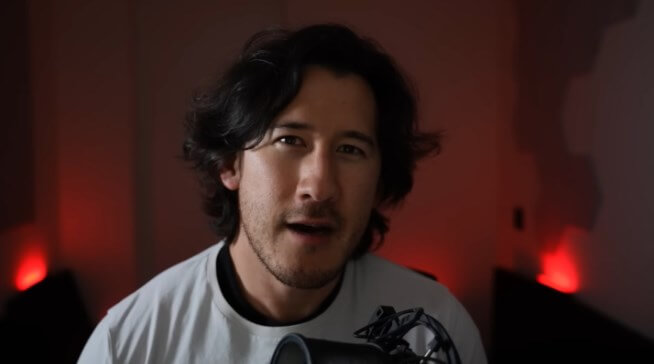 Part 4: FAQs about Markiplier Voice AI
1 Where can l watch Markiplier Live Stream?
Markiplier is a streamer on Twitch(@Markiplier).
2 What kinds of Markiplier's videos content?
Let's Play, horror, comedy, vlog, all of these are related to Gaming.
3 Is Markiplier married?
Not yet. But Markiplier is dating fellow YouTuber Amy Nelson.
3 Can TopMediai voice generator generate other Youtubers' voice?
Yes, of course. You could generate Pokimane, Pew Die Pie and so much Youtubers' voice in TopMediai.
Conclusion Thanks to TopMediai Voice Generator and Voice Changer, generating Markiplier AI voice has never been easier, whether you're an aspiring content creator or simply a fan seeking a fun. Remember, respect Markiplier's work and always give credit where it's due.
This tool is meant for personal enjoyment and creative projects, so use it responsibly and ethically. Happy voice generating!