Recently l found that FIFA Voice Generator offers an exciting new feature – the ability to generate Neymar AI voices effortlessly. This innovative tool allows you to bring the distinctive voice of Neymar, the renowned Brazilian footballer, to life.
Come with me! l will guide you how you can generate Neymar AI voice using TTS Voice Generator.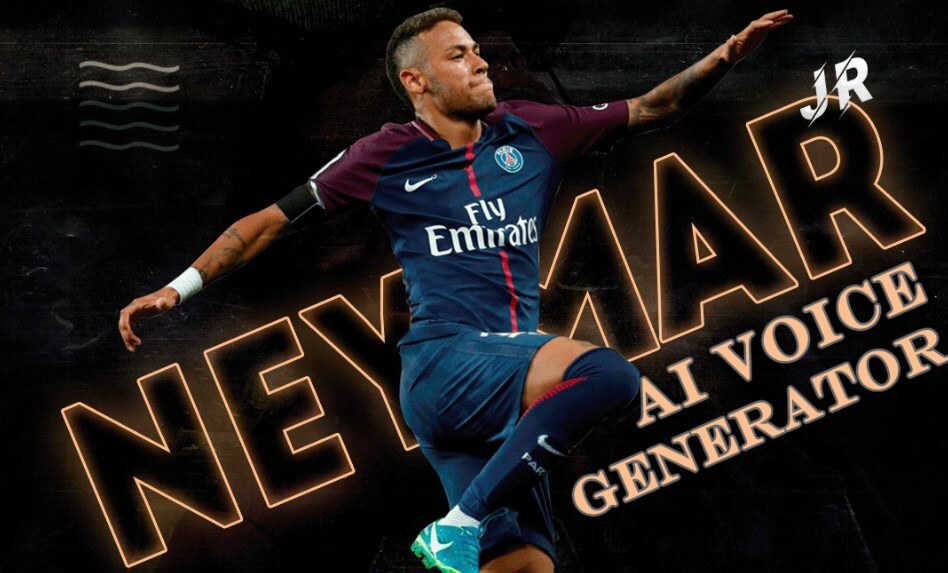 Part 1: How to Generate Neymar AI Voice?
To generate a Neymar AI voice, you can turn to a cutting-edge text-to-speech AI voice generator like TopMediai Voice Generator. This advanced tool utilizes state-of-the-art AI technology to analyze and replicate the unique vocal characteristics of Neymar.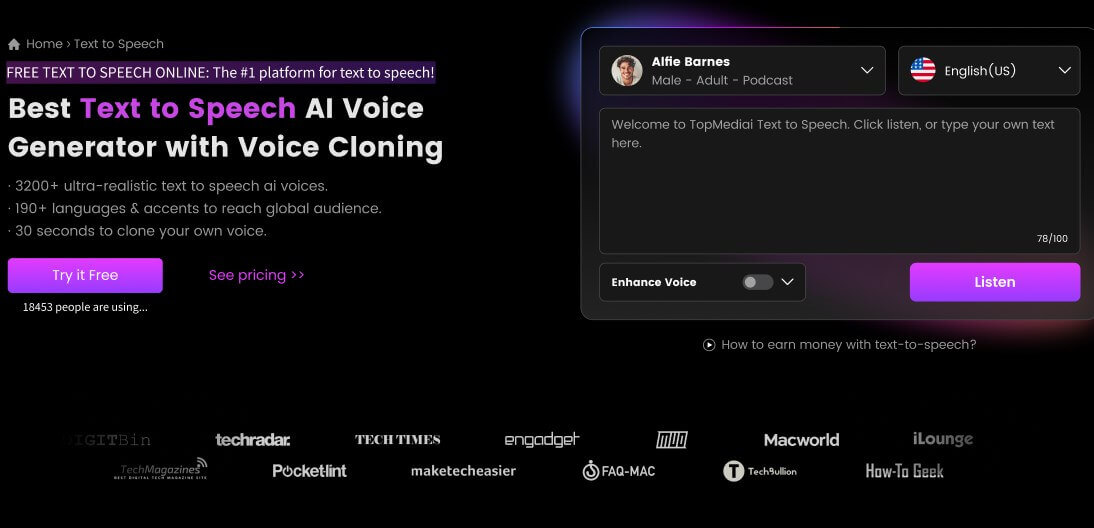 How to Use Neymar AI Voice Generator:
Step 1: Visit the TopMediai Voice Generator website.
Step 2: Sign up or log in to your account.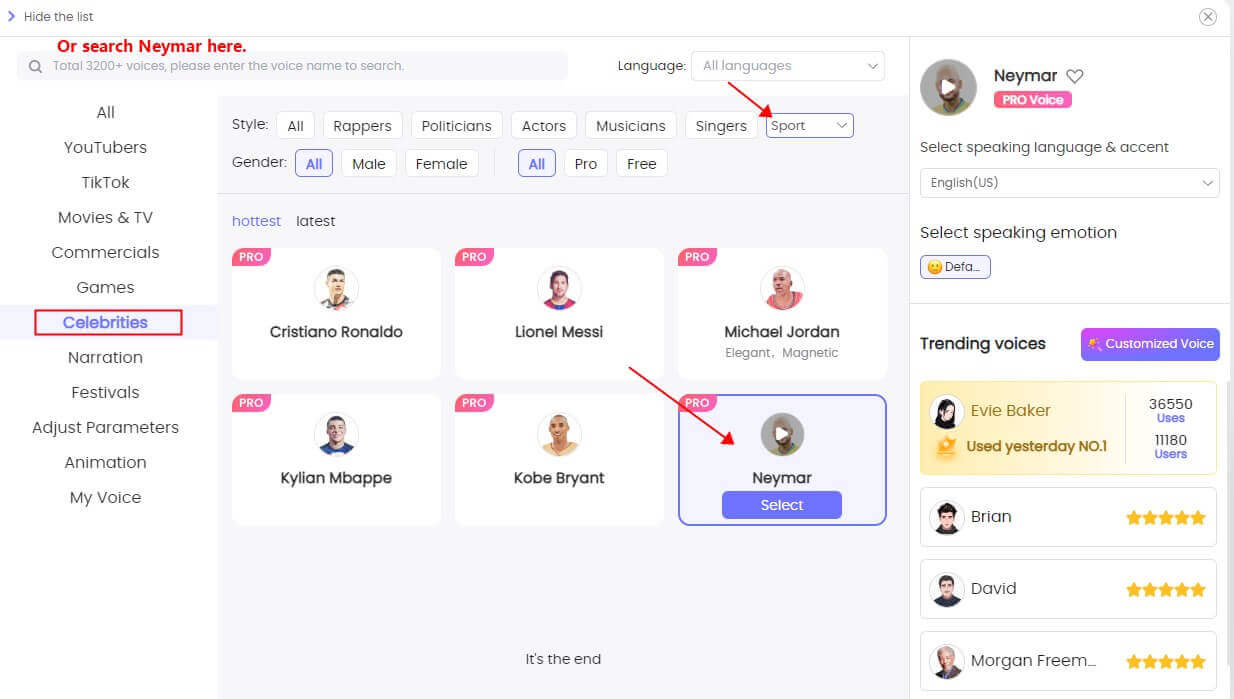 Step 3: Select the "Neymar" voice option from the "Sport" Category.
Step 4: Enter the text you want Neymar's AI voice to speak.
Step 5: Customize the desired tone, pitch, and speed of the generated voice.
Step 6: Click on the "Convert" button to create your Neymar AI voice.
Focus Points:
Diverse Voice Options: Offers 3200+ voices, including accents, languages, and celebrity voices.
Customization Features: Users can adjust voice parameters like intonation and pitch for a personalized AI voice.
Versatile Applications: AI voices can be used in various projects, from videos to voice-overs.
Multi-Format Download: Audio files can be downloaded in different formats for compatibility.
Scalability and Performance: The platform efficiently handles small and large-scale voice generation needs.
Privacy and Security: User data is protected, and responsible usage of generated voices is ensured.
TopMediai Voice Generator employs state-of-the-art algorithms to ensure the highest quality output, providing an immersive experience for users seeking the distinctive Neymar vocal essence.
Part 2: Who is Neymar?
Neymar, full name Neymar da Silva Santos Júnior, is a world-renowned professional footballer from Brazil. Born on February 5, 1992, Neymar quickly rose to prominence for his exceptional skills, agility, and flair on the football pitch. He has played for top clubs such as Paris Saint-Germain (PSG) and FC Barcelona, earning numerous accolades and establishing himself as one of the most electrifying players in the sport.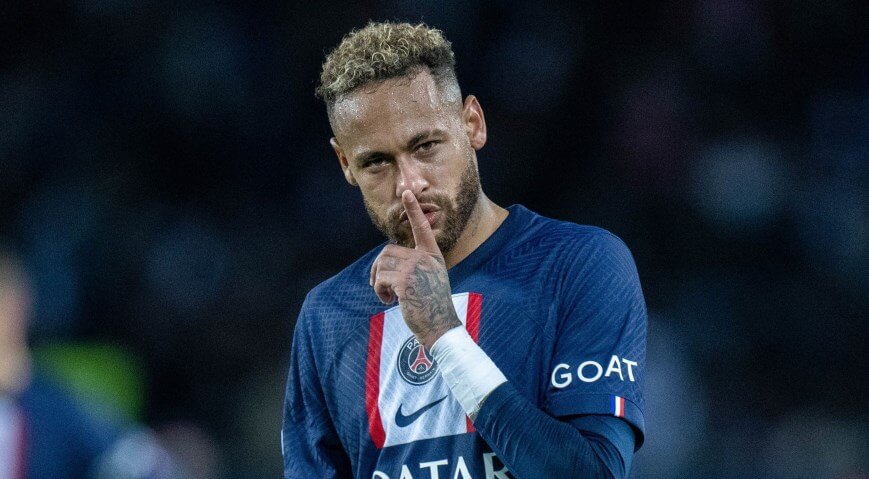 Part 3: Did Neymar Cheat on Girlfriend Bruna Biancardi?
Neymar Jr has publicly apologized for his alleged infidelity towards his pregnant girlfriend, Bruna Biancardi, a prominent fashion influencer and model. Taking to Instagram, the PSG footballer expressed remorse for his actions and acknowledged the impact they had on his relationship and unborn child.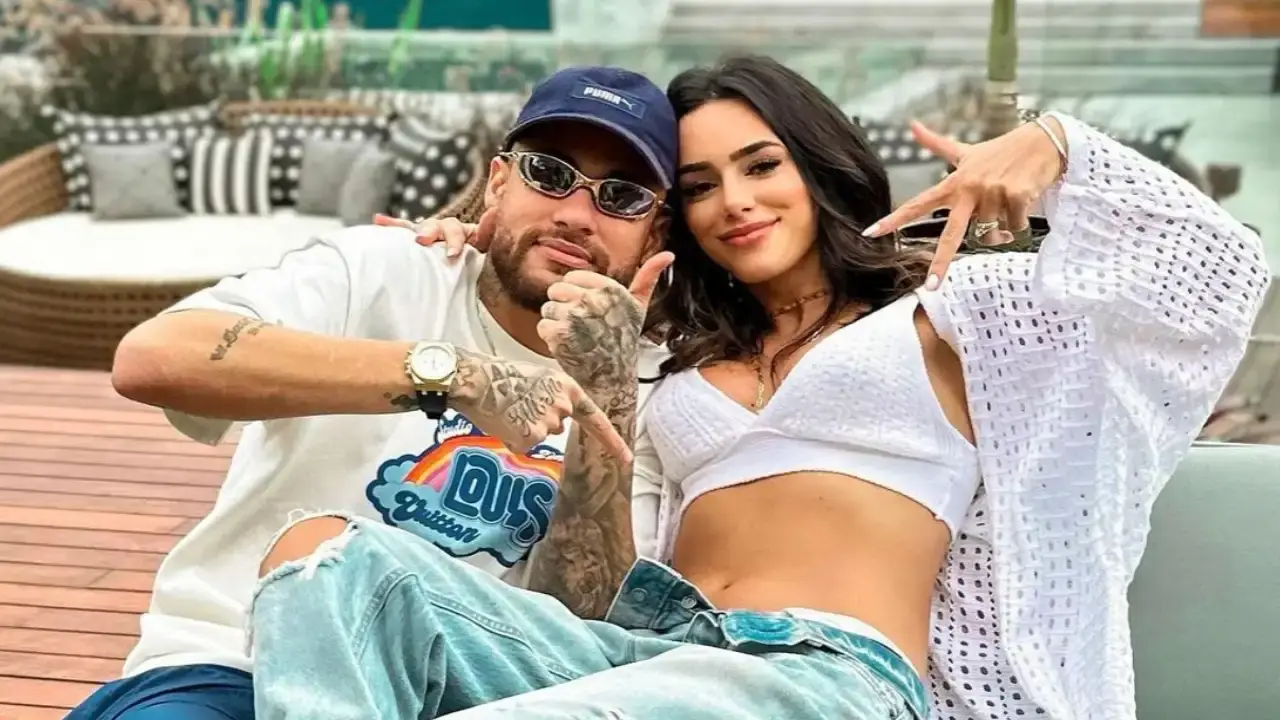 However, despite Neymar's attempts at reconciliation, the public response to the scandal has been unforgiving, resulting in a loss of around 80,000 followers for the player. As a result of this incident, the future of the couple remains uncertain.
Part 4: FAQs about Neymar Voice AI
1 Is Neymar married?
Neymar is not married, but he has been in a love affair with Bruna Marquezine for a long time.
2 How many sons are Neymar have?
Neymar, at the young age of 19 during his third season at Santos, became a father to his son, Davi Lucca, who is now 11 years old. This significant milestone in Neymar's life occurred while he was playing for Santos.
3 How many times has Neymar won a championship?
Despite his contributions to the national team, he has not yet achieved victory in a Copa America or a World Cup. Nevertheless, he boasts an impressive record of 435 goals in 704 matches played.
Conclusion TopMediai FIFA Voice Generator and its Neymar AI voice feature offer an exciting opportunity for enthusiasts to explore the world of voice synthesis and bring Neymar's unique vocal characteristics to various applications whether you are content creator or fans or aothers. So, why wait? Come with me and dive into the magical voice world!