Unlock the power of artificial intelligence and immerse yourself in the captivating voice of soccer legend Lionel Messi! Brace yourself for a thrilling journey as we explore the limitless potential of this text to speech Messi voice generator and how it can elevate your projects to unprecedented heights.

Get ready to embark on a journey where technology and Messi ai voice converge, revolutionizing the way you engage with AI-generated voices.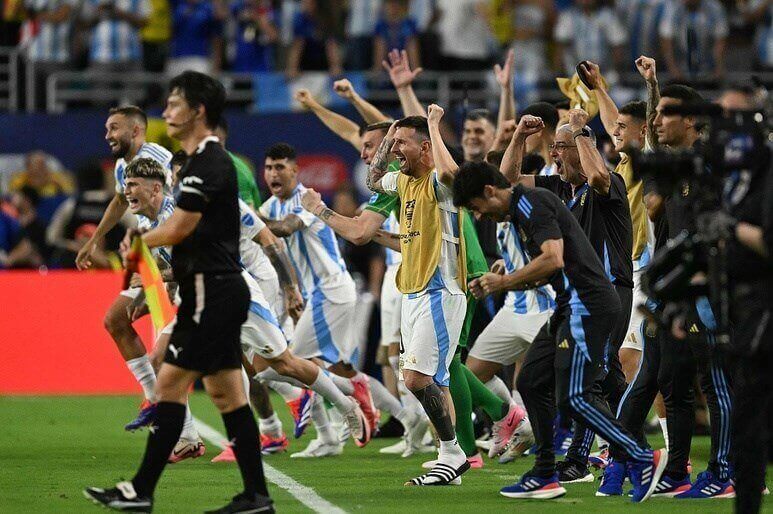 Part 1: Who is Lionel Messi?
Lionel Messi, the legendary football icon, has captivated the world with his extraordinary talent and mesmerizing skills. From his humble beginnings in Rosario, Argentina, to becoming a global sensation, Messi's journey has been nothing short of remarkable.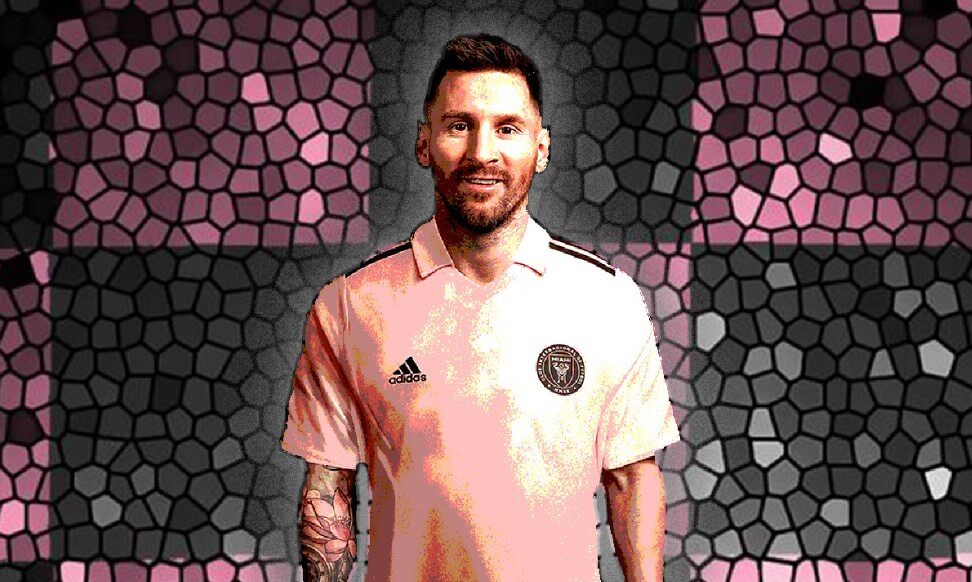 With an unparalleled ability to dribble past defenders, score goals with finesse, and create magical moments on the pitch, he has earned numerous accolades and shattered records along the way. Join us as we delve into the extraordinary career of Messi and explore the indelible mark he has left on the beautiful game of football.
You can's miss out! Try out the Messi voice generator to easily make Messi AI voice.

Text to Speech
3 Free Trials of The Selected Voice Below
Conversion failed.
Please check out if there are special characters or multiple languages in your text.
You may also like:
Part 2: Free Voice Generator to Make Messi AI Voice
To create a Messi AI voice, you can leverage the capabilities of a free text-to-speech voice generator called TopMediai text to speech. This advanced tool utilizes cutting-edge AI algorithms to convert written text into a natural-sounding voice that closely resembles Messi's distinctive tone.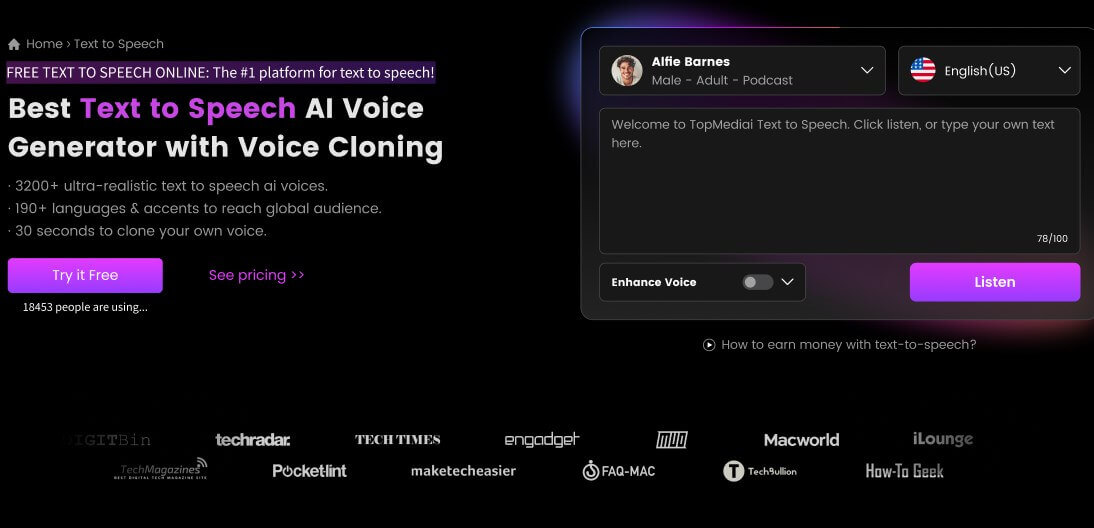 With TopMediai's user-friendly interface, you can easily input any text and select the desired voice settings to produce your personalized Messi AI voice. Whether you want to create voiceovers, narrations, or simply experiment with Messi's voice, this generator offers a seamless solution.
How to generate Messi ai voice using TopMediai text to speech:
Step 1: Start by accessing the official website of TopMediai Text to Speech.
Step 2: Select the desired language and Messi ai voice on "Sport" option.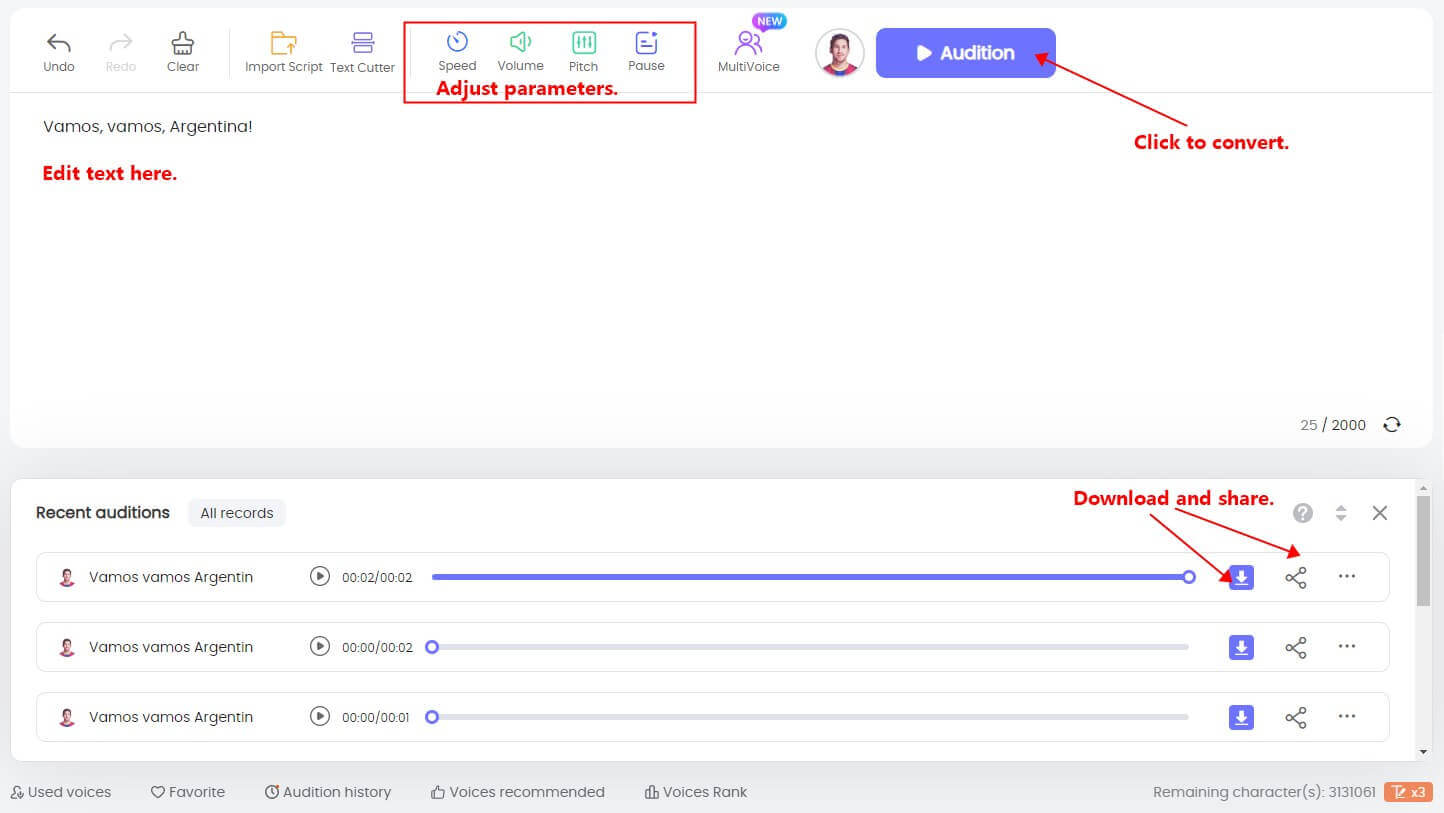 Step 3: Enter the text, It can be a message, lyrics, or any other written content you wish to transform.
Step 4: Customize voice parameters (optional), such as pitch, speed, or tone.
Step 5: Convert and preview the haechan voice.
Choose from 70+ languages and 3200+ voices for text-to-speech needs.
Experience Singer Voice Generator with speech-to-text and text-to-speech capabilities.
Explore more Singer AI voices, including Michael Jackson and Whitney Houston.
Enhance content with high-quality soundtracks and personalized voice effects.
Unlock creativity with the ability to create original rap music.
Enjoy functions like Text-to-Speech, Speech-to-Text, and Audio Editing.
TopMediai's Voice Changer is an online free voice AI tool that enables you to modify existing audio files or even your own voice to resemble Leonardo DiCaprio's voice.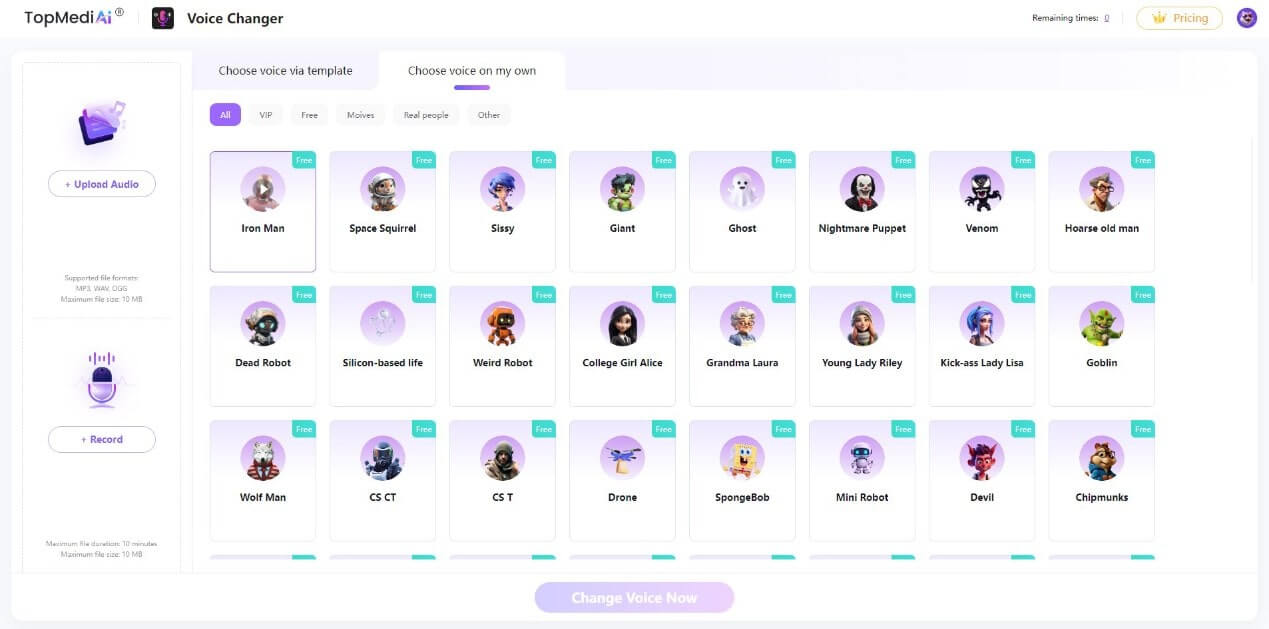 Easy Access: Use directly from a web browser, no installation required.
Real-Time Preview: Instantly listen to modified voices during adjustments.
Learning and Practice: Useful for actors and voice-over artists.
Entertainment and Creativity: Create unique voices for animations, podcasts, etc.
Privacy and Security: Focus on user privacy and data security.
Part 3: Latest: Friendly International 2023
Messi, Argentina Scores:
Lionel Messi recently scored a goal for Argentina during an international friendly against Australia. Messi scored the first goal in 85 seconds.
Friendly International 2023 Schedule: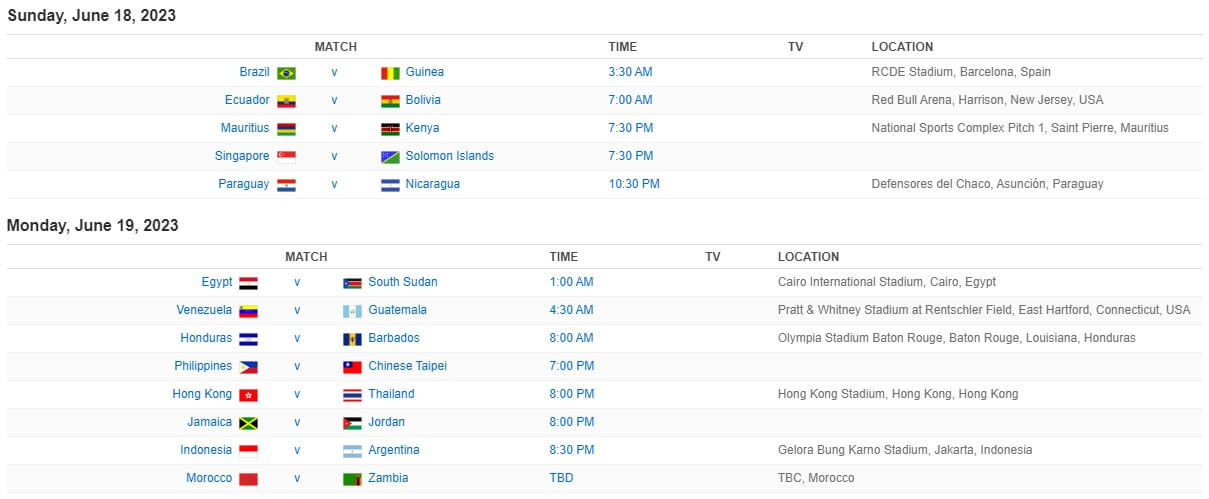 Part 4: HOT FAQs about Messi AI Voice
1 What is the features of Messi ai voice to generate?
Lionel Messi's voice has not been specifically described or analyzed in detail in the public domain. Therefore, it is challenging to provide precise features of his voice without access to audio recordings or firsthand accounts. Voice characteristics can vary widely among individuals, and they can be influenced by factors such as accent, pitch, tone, and modulation.
2 Is Messi voice text to speech could Change my voice real-time?
No. You should Try TopMediai Free Voice Changer to change your voice to Messi in Real-time.
3 How can I make realistic Messi ai voice?
With TopMediai text to speech, you can generate Messi AI voice without effort following the 3 steps above.
Conclusion In conclusion, with the help of a voice generator like TopMediai's Text to Speech, you can unleash the power of creating Messi AI voice. Whether you are a soccer enthusiast, content creator, or simply a fan of Messi's unique vocal characteristics, this tool allows you to explore exciting possibilities.
Captivate your audience in the world of AI-generated Messi voices with TopMediai - Messi ai voice generator.