The intersection of artificial intelligence and vocal performance has opened up exciting possibilities. One such development has been the advent of AI voice generators, allowing enthusiasts to experiment with famous singers' voices.
This article delves into the fascinating realm of Olivia Rodrigo's voice change through AI technology and explores how you can create your own Olivia Rodrigo AI voice using cutting-edge AI voice generators.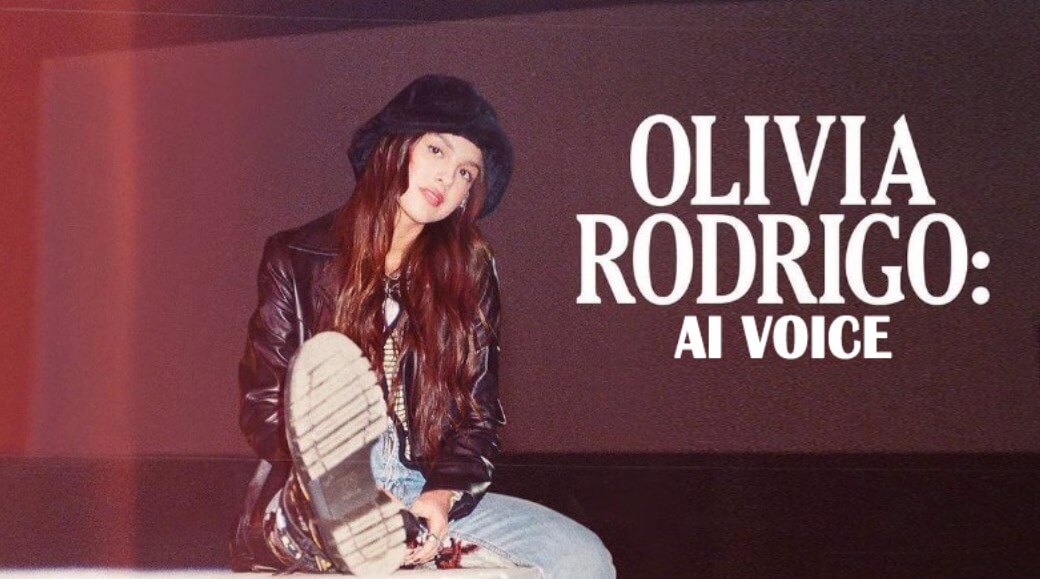 Part 1: Step into AI Voice: Olivia Rodrigo AI Voice Tools Unleashed
TopMediai has emerged as a leading AI voice platform, enabling users to transform their voices into those of their favorite artists. The latest addition to their impressive lineup is the Olivia Rodrigo voice generator and ai cover, which grants fans the opportunity to experience singing in Olivia's signature style.
TopMediai Olivia Rodrigo AI voice generator utilizes sophisticated deep learning algorithms to analyze and replicate Olivia Rodrigo's unique vocal characteristics. By feeding the generator with sample recordings of Olivia's voice, the AI learns to mimic her tone, pitch, and emotional nuances, resulting in a remarkably accurate replication.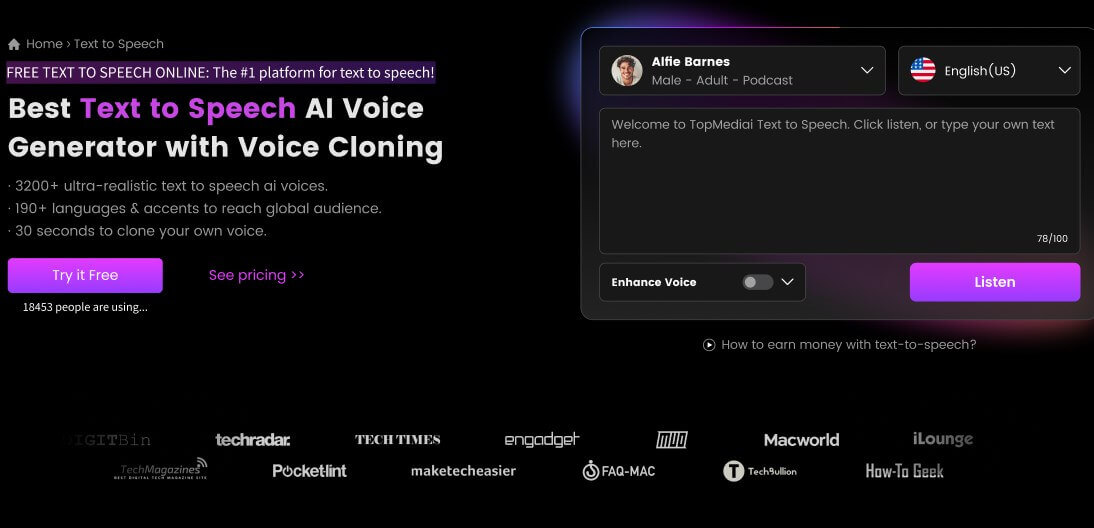 This Feature is free for everyone. With its empowering capabilities, this exceptional tool allows you to instantly modify your voice. Effortlessly customize various vocal elements such as pitch, timbre, and resonance, granting you the ability to emulate the distinctive vocal traits of Olivia Rodrigo.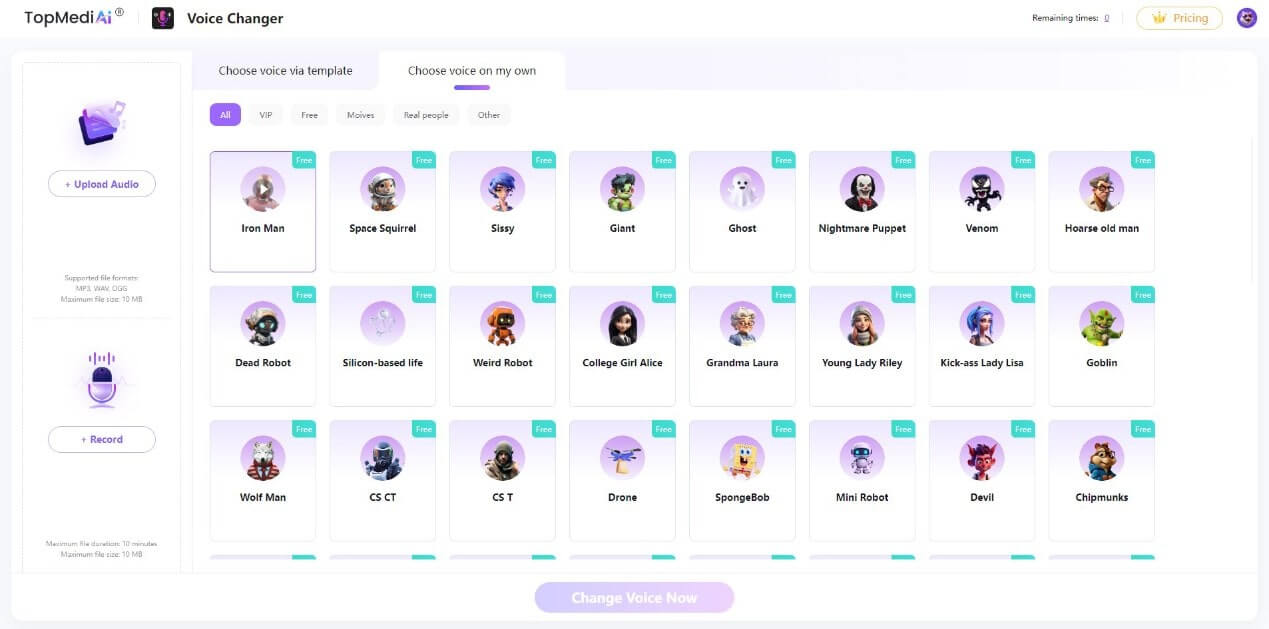 Musicians and creators can reimagine Olivia Rodrigo's popular songs or any other track using their own AI-generated version. This tool encourages artists to explore fresh perspectives and infuse their creativity into beloved melodies. Or Imagine hearing "drivers license" in the voice of iconic legends like Taylor Swift, Billie Eilish, or even Frank Sinatra? It won't let you down.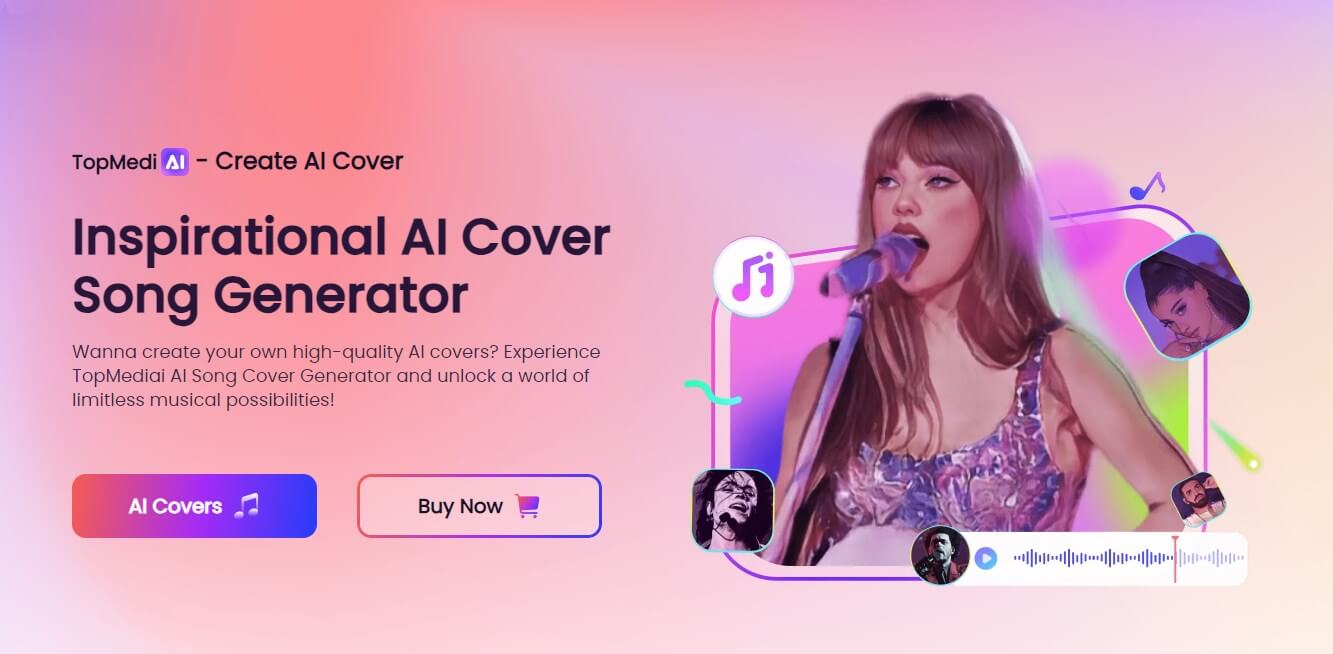 Key Features:
All in one efficient media AI tools collection.
Experience realistic AI voices for your podcasts, videos, and professional presentations.
Make Stunning AI cover songs of your own.
Online availability without the need for software installation.
One-stop to meet your needs, including audio and picture processing.
Super efficient watermark removal and background removal functions.
Part 2: Who is Olivia Rodrigo?
Olivia Rodrigo is a sensational singer-songwriter who rose to fame with her debut single "drivers license" in 2021. Hailing from the United States, she quickly became a global icon with her emotionally charged lyrics and soulful voice. At a young age, Olivia's music resonated with millions, and she continues to inspire listeners worldwide. Now, with the introduction of AI-generated voices, fans can enjoy her music in even more captivating ways.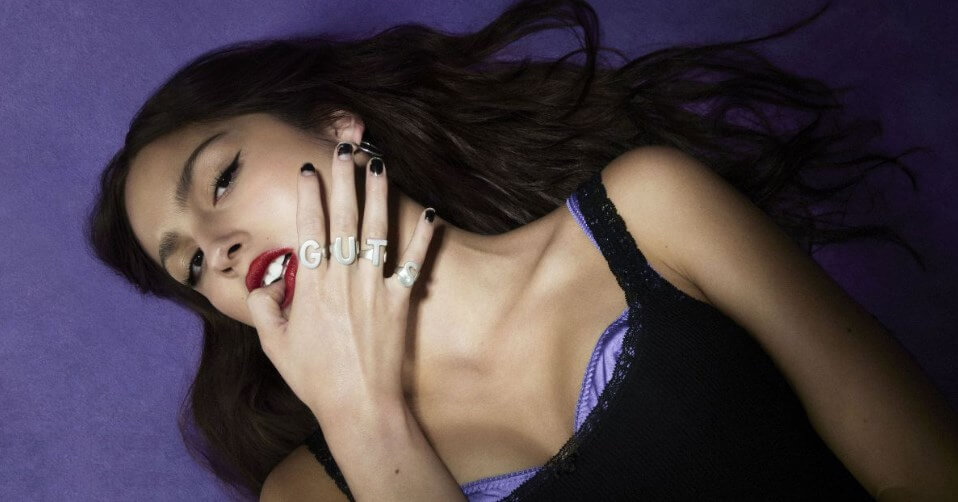 Part 3: FAQs about Olivia Rodrigo Voice AI
1 How did Olivia Rodrigo become famous?
Olivia Rodrigo gained fame through her role as Nini Salazar-Roberts in the Disney+ series "High School Musical: The Musical: The Series." However, it was her debut single "drivers license" that catapulted her to international stardom, breaking several records and becoming an instant sensation.
2 Has Olivia Rodrigo won any awards?
Yes, Olivia Rodrigo has received critical acclaim and numerous awards for her music. She has been honored with awards such as MTV Video Music Awards, Billboard Music Awards, and American Music Awards, among others, acknowledging her talent and impact on the music industry.
3 What are Olivia Rodrigo's biggest hits?
Some of Olivia Rodrigo's biggest hits include "drivers license," "deja vu," and "good 4 u." These songs topped charts worldwide and resonated with millions of listeners due to their relatable and heartfelt lyrics.
Conclusion Whether ai voice generator, voice changer or ai song cover, each one suits for your singing demand. Yet, let's cherish the uniqueness of Olivia Rodrigo ai voice. AI replicates but can't replace their passion and individuality.

Embrace AI's wonders, exploring musical ingenuity while celebrating exceptional artists like Olivia Rodrigo in the evolving music landscape.