Few voices in the history of popular music can rival the timeless charm and enchantment of Frank Sinatra. With his velvety tones and impeccable phrasing, Sinatra captured the hearts of millions around the world.
Now, with TopMediai voice generator, it's able to generate a Frank Sinatra AI voice, make a voice change and relive the era of this musical legend with a unique twist.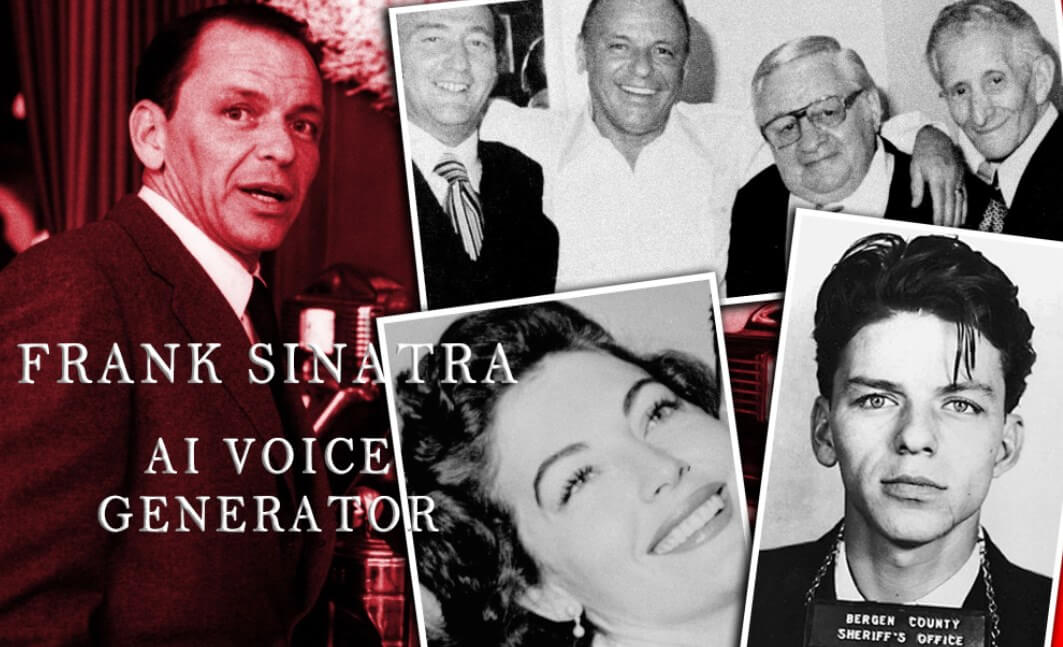 Part 1: Who is Frank Sinatra?
Frank Sinatra, born Francis Albert Sinatra, was an iconic figure in music and entertainment. With his smooth voice and captivating stage presence, Sinatra rose to fame in the 1940s as the lead singer of the Tommy Dorsey Orchestra. He recorded chart-topping hits like "My Way" and "Fly Me to the Moon" and starred in acclaimed films such as "From Here to Eternity."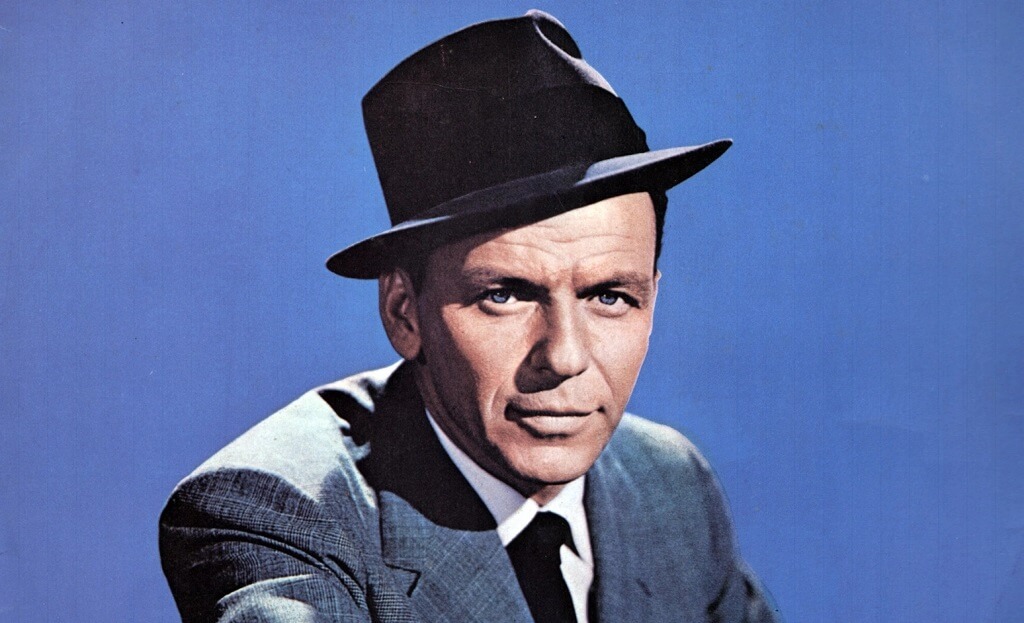 Sinatra's enduring legacy as a cultural icon and his contributions to the music industry have left an indelible mark. Through AI voice generation, fans can now experience the magic of Sinatra's voice in a new digital realm.
Part 2: How to Make Realistic Frank Sinatra AI Voice?[Step by Step]
1. TopMediai TTS — Free AI Voice Generator
To begin the process of changing Frank Sinatra's AI voice, you can utilize a free AI voice generator such as TopMediai TTS. This platform offers advanced text-to-speech technology that can replicate the distinctive qualities of Frank Sinatra's voice.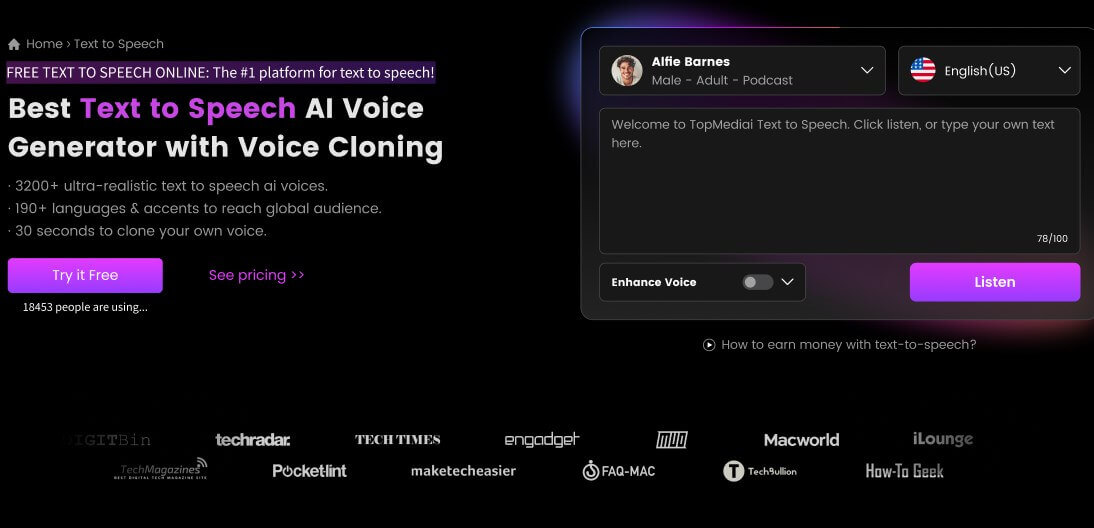 With just a few clicks, you can generate AI-generated voice outputs that capture the essence of Sinatra's voice, providing a unique and immersive experience.
How to Use Frank Sinatra AI Voice Generator:
Step 1: Visit the TopMediai voice generator.
Step 2: Choose Frank Sinatra voice on the "Musicians" Option.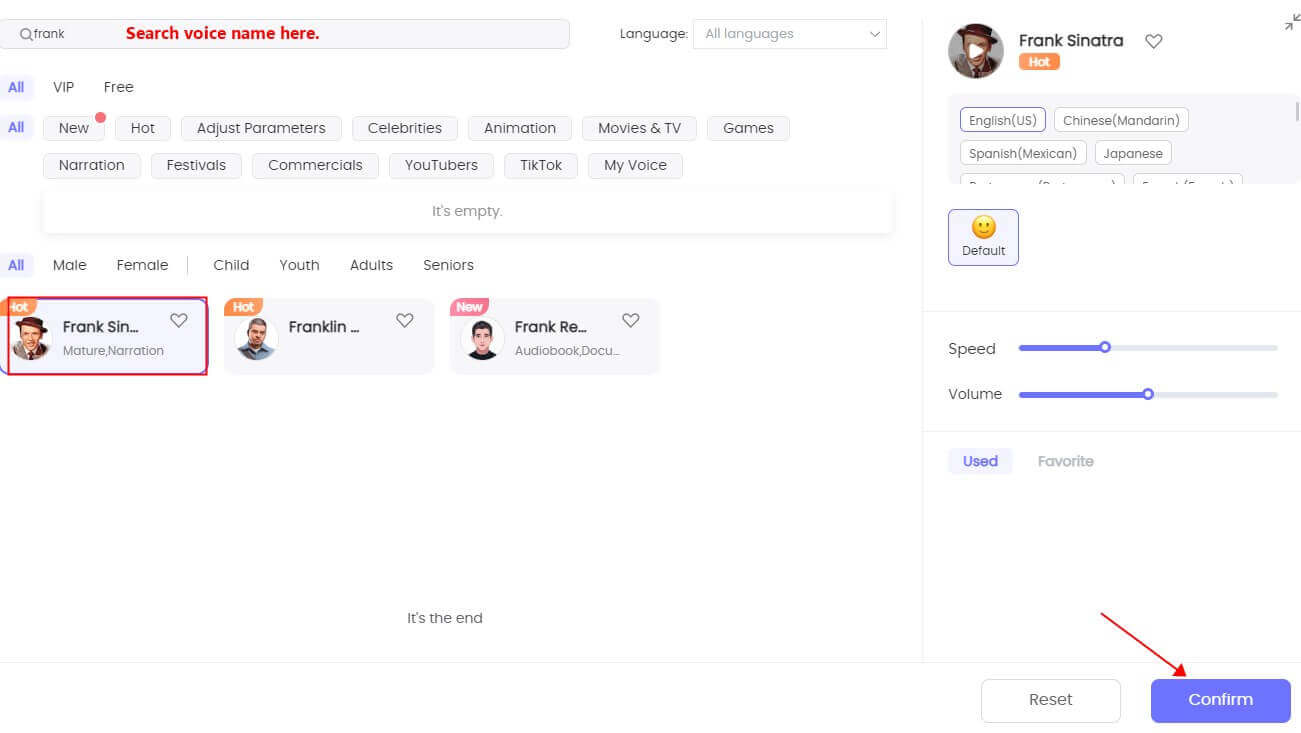 Step 3: Enter the desired text or lyrics.
Step 4: Select the appropriate voice settings.
Step 5: Click the "Convert" button to create the AI-generated voice output.
Focus on:
TopMediai supports multiple languages and output formats, including MP3, WAV, and AAC Speech.
Users can customize speech speed, pitch, and tone.
There are over 3200+ voices to choose from.
The platform also offers AI rapper voices for experimentation.
It supports 70+ languages for easy text-to-speech conversion.
Additional features include text highlighting and text conversion from images or scanned documents.
For a more comprehensive voice change experience, you can employ TopMediai Free Voice Changer. The tool then applies the changes and allows you to save the modified audio file, creating a seamless fusion between the original recording and Sinatra's iconic voice.
This feature opens up endless possibilities for creative projects and personalized experiences.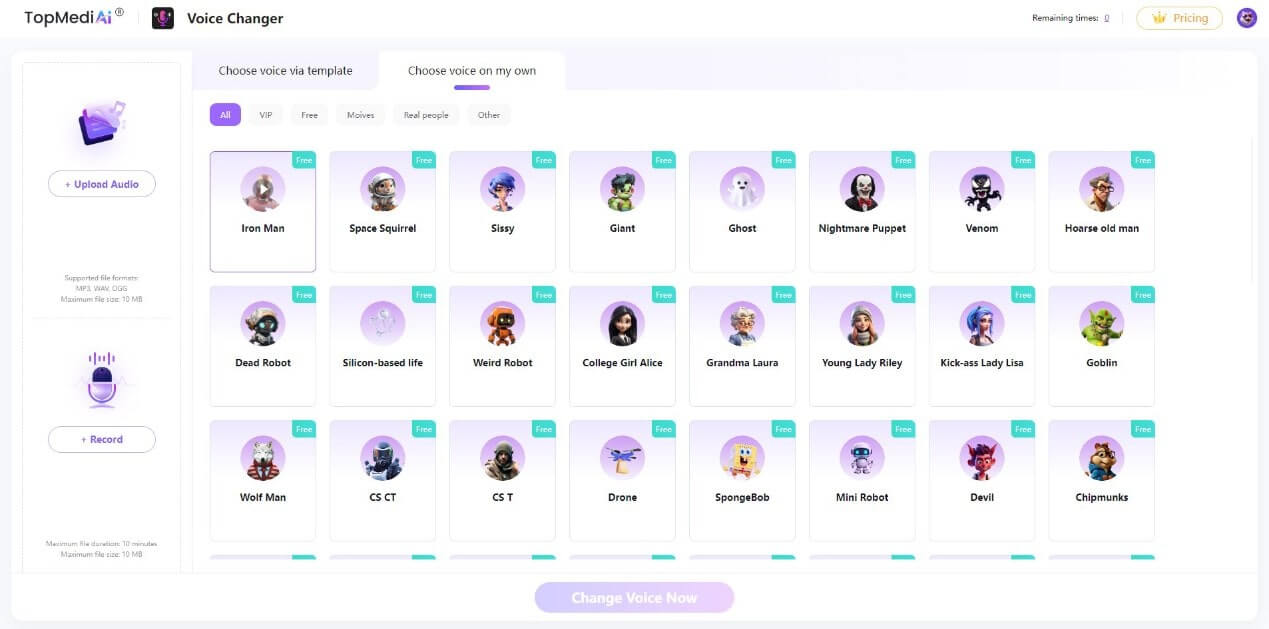 Easily Use Frank Sinatra Voice Changer:
Step 1: Access TopMediai Free Voice Changer.
Step 2: Import the voice recording or audio file.
Step 3: Select Frank Sinatra voice Option.
Step 4: Apply the changes and save the modified audio file.
Memorize: What's Happened When Frank Sinatra was Young?
When Frank Sinatra was young, he faced numerous challenges and setbacks on his path to success. From humble beginnings in Hoboken, New Jersey, he persevered and developed his musical talents, eventually becoming a key figure in the swing era and a prominent vocalist in the big band scene.
Sinatra's dedication and hard work paid off, and he went on to achieve remarkable success in his career.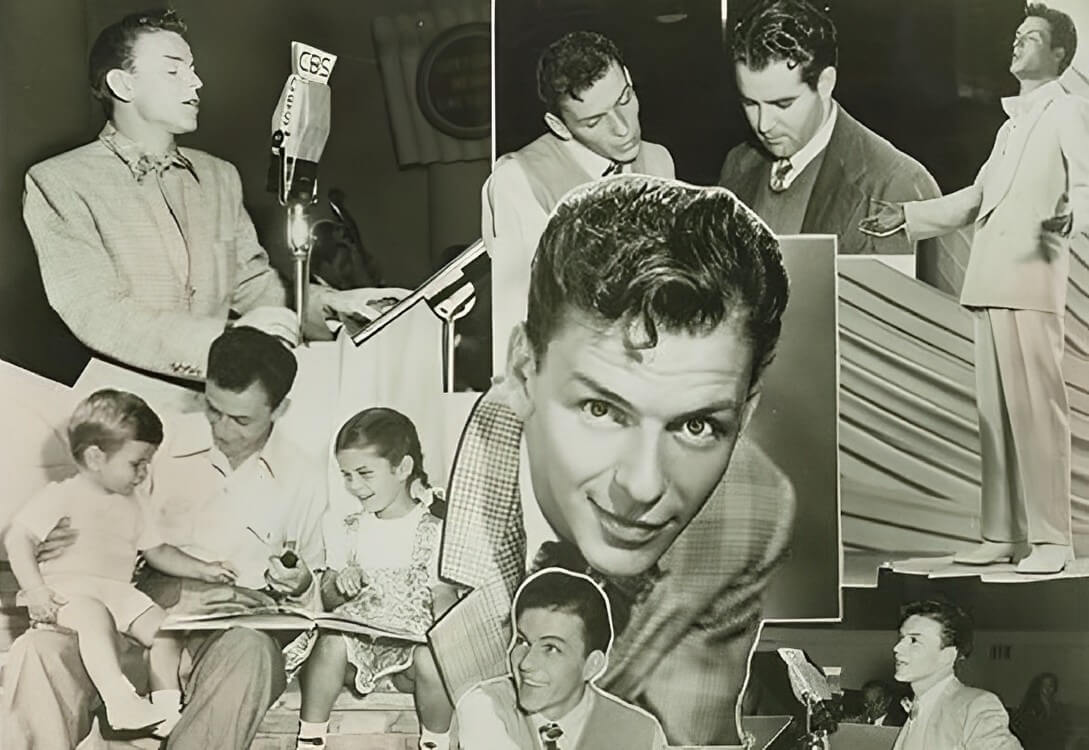 Part 4: FAQs about Frank Sinatra Voice
1 Can TopMediai voice generator adjust Frank Sinatra voice range?
Yes. Sinatra's vocal range typically covered around two octaves, from approximately A2 to A4, although he could reach higher notes on occasion. TopMediai voice generator could adjust pitch, tone, voice key and so on to attach Frank Sinatra's voice range.
2 How to find most popular Frank Sinatra songs to generate?
Look no further. Here we summarize some most popular Frank Sinatra songs: "My Way", "Fly Me to the Moon", "New York, New York", "Strangers in the Night", "I've Got You Under My Skin", "That's Life", "The Way You Look Tonight", "Come Fly with Me", "Summer Wind", "It Was a Very Good Year".
Conclusion So, go forth and let the Frank Sinatra AI voice guide you on a melodious journey through time. Utilizing tools like TopMediai ai voice generator and their voice changer feature, you can personalize the Frank Sinatra AI voice to resemble his iconic vocals.
As Sinatra himself once said, "The best revenge is massive success," take a trip down memory lane and use TopMediai to relive the magic of one of the greatest popular singers of all time, Frank Sinatra.