For all the Star Wars fanatics, the Stormtrooper voice changer is definitely something worth looking into. This software is the assured way for you to sound just like stormtroopers with a lot of ease. This article lets you know just how it is you can do this whether you have a Mac or PC.
Topmediai is the sure way for you to sound like your favorite Star Wars characters. If you are worried about not having enough space on your pc to handle downloads, this online stormtrooper voice changer is here for you.

Key Features:
Topmediai supports several social media, and you can therefore share your work.
The interface is beginner-friendly.
Topmediai allows you the freedom of filter customization.
Topmediai is a radio voice changer that is powered by Artificial intelligence.
Allows editing of various voice aspects such as timbre, pitch as well as accent.
Topmediai is an online voice changer, and therefore only requires an internet connection as well as a web browser.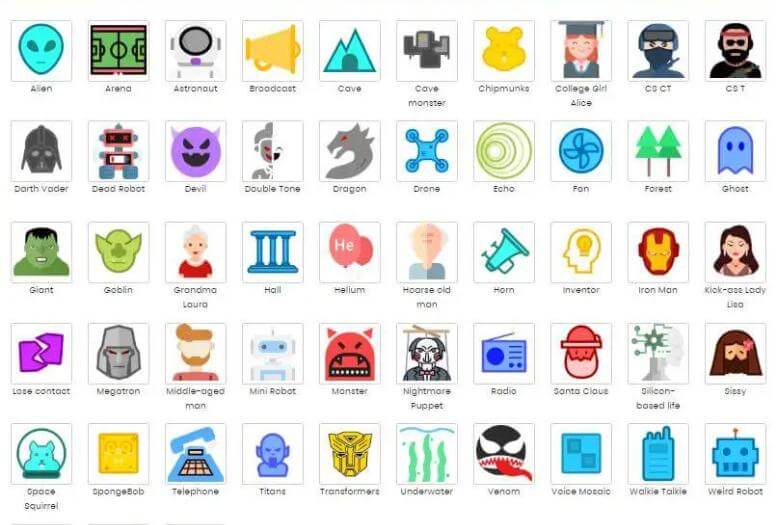 The price of Topmediai is an outstanding $0. This stormtrooper helmet voice changer is completely free which makes it very accessible to anyone. As said above, all you need to have is connection to the internet as well as a web browser for you to use the voice changer.
Some of the noticeable limitations of using Topmediai include:
You need to be connected to the internet for you to be able to use this online voice changer.
MagicMic is yet another Stormtrooper voice changer that is compatible with both Windows as well as Mac devices. MagicMic as a voice changer has several features and benefits that make it stand out from other voice changers in the market.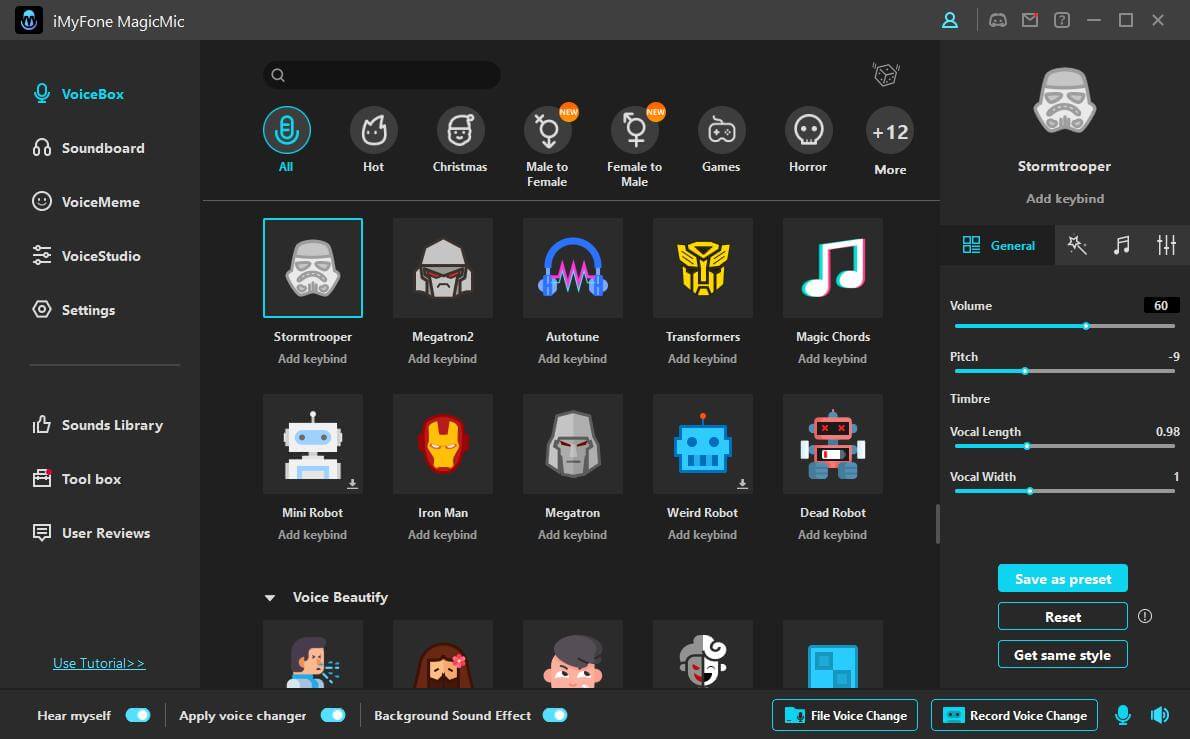 Key Features:
MagicMic gives you the freedom to fully customize your own soundboard, the filters on it, and even the several effects.
MagicMic can be used to not only change your voice and audio, but also as a voice recorder as it doubles up as both.
There are more than 400 available voice effects as well as almost 200 voice memes at your disposal.
The available voice filters are more than 120.
There is a free version of MagicMic and a premium version that gives you access to more utilities. The premium goes for $8.99.
Some limitations of MagicMic include:
To access all features, you have to pay.
Some of the voice effects sound similar.
Users love MagicMic and vouch for its use.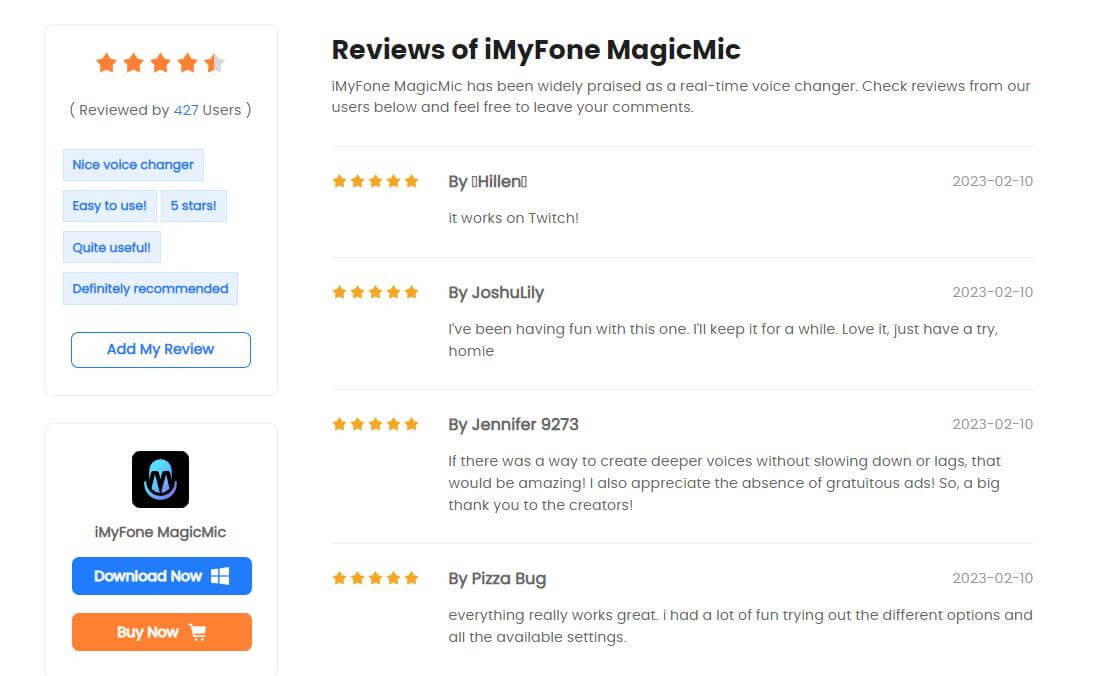 Yet another way to get the Stormtrooper voice is by using the stormtrooper voice changer helmet. Yes, by using a helmet just like the ones stormtroopers wore, your voice can change to sound like theirs too. This helmet is readily available on Amazon and is currently on sale.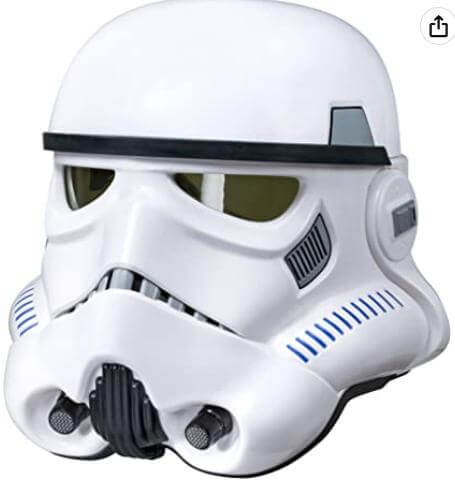 Key Features:
It has a button on the side that when pushed, electronically distorts your voice so that you sound like stormtroopers.
It is an accurate movie-accurate reproduction and has realistic details making it ideal for roleplays.
Its quality is collector-grade worthy, and you can therefore add it to your Black Series collection.
This stormtrooper voice changer helmet is going for $309.79 only on Amazon.
Some of the limitations of this voice changer include:
The voice is not as realistic as one would expect it to be.
Users gave this stormtrooper voice-changing helmet a rating of above 4.5 which depicts just how well the voice changer works.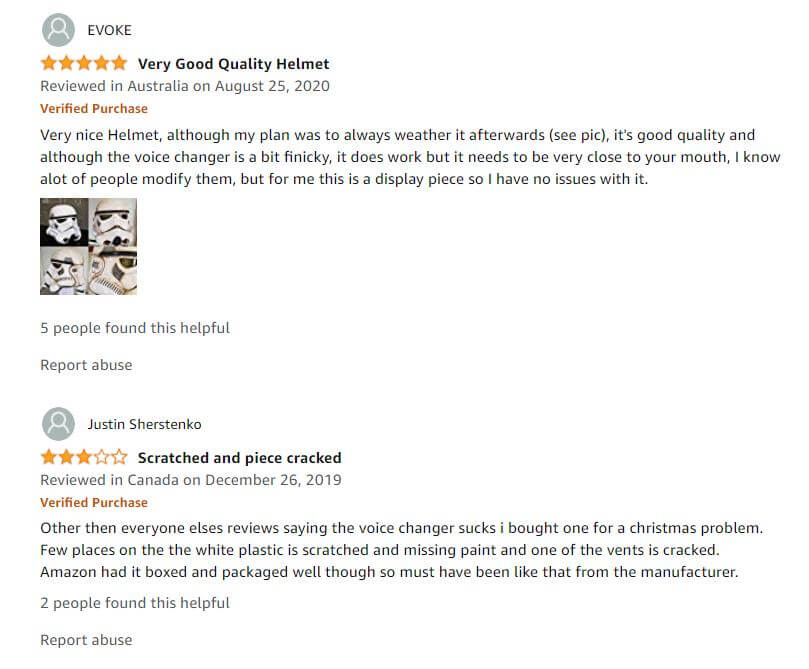 Conclusion:
The article above has given you all the needed information on using a stormtrooper voice changer. Whether you want a free online one, one that is compatible with your Mac and Windows, or even a physical voice changer such as a helmet, you now have all the intel on all of them. Topmediai remains to be considered the best online stormtrooper voice changer of all time.