If you are looking for the best male to female voice changer, then you are at the right place. In today's article, we are going to talk about the top 9 Male to Female voice changers for you. Whether you want to prank your friend or protect your privacy, a male to female voice changer can do your owners. But with so many options on the market, finding the right option can be tricky. Keeping that in mind, here are our top nine picks for 2023.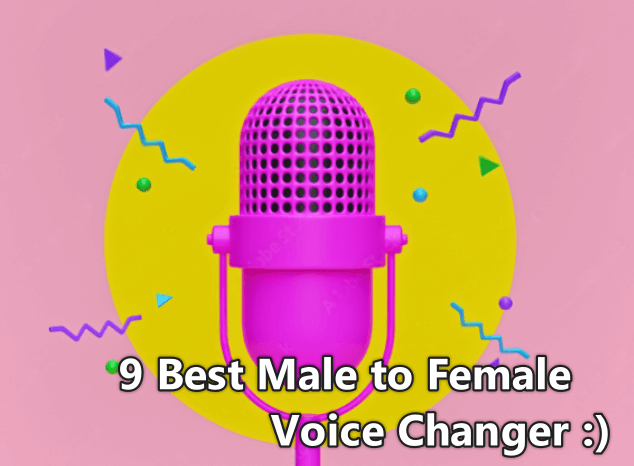 Part 1: Best 3 Male to Female Voice Changers Online
1.1 TopMediai Voice Changer - Best Choice to Make Female Voice
The number one on today's list is the TopMediai Voice Changer. The reason why this voice changer got the number one spot is due to its enormous selection of voice-changing options that is sure to impress you.
This is a free online voice changer that needs little to no settings needed to get you started. All you need to do is go to the website and select your desired voice-changing tone, and get started.
Moreover, you can use any one of the three options below to change your voice.
· Audio upload
· Use Microphone
· Generate speech from text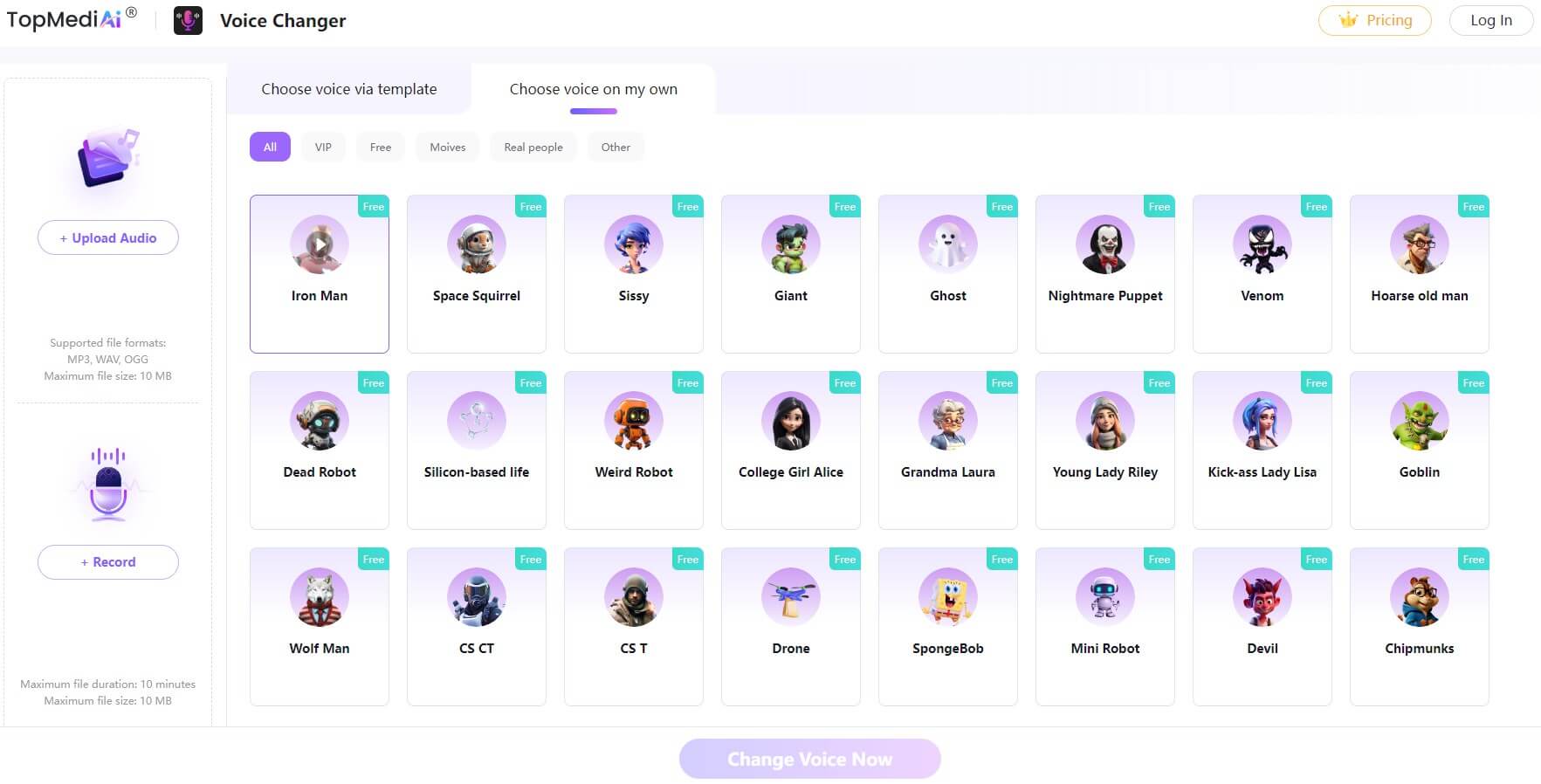 Key Features
Over 50 Unique voices to choose from.
Has multiple methods of input.
The ability to create custom voices.
Extremely easy to use.
Freedom to choose your tone.
It can use a custom effect.
Cons
Creating a custom voice might be tricky for someone without prior experience.
1.2 Voice Spice
Voice Spice is a completely free to use online voice recorder and message-sharing site. This online tool enables you to record any message on audio, morph it according to your choice, and share it to other websites or devices from the website itself.
You can also make high-quality online voice recordings dedicated for any form of personal greetings, songs, voiceovers, or meeting notes.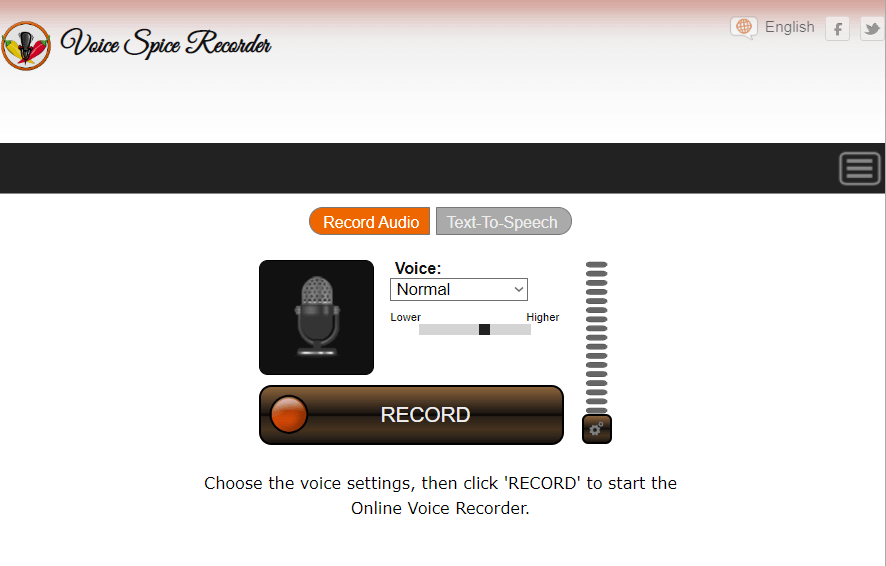 Key Features
Compression Tool.
Normalizing Tool.
Unlimited Recording Duration.
Unlimited Audio Storage.
Free Sound Effects.
Unlimited Audio Converting.
Pros
Has both android and IOS app.

Free sign up.

Voice-to-Text Transcription.
Cons
The cloud backup is extremely slow.
1.3 Lingojam
Lingjam is a very easy to use male to female voice changer that will allow you to transform your voice to a lower-pitched voice. It will also allow you to adjust the pitch of your audio clip as you please.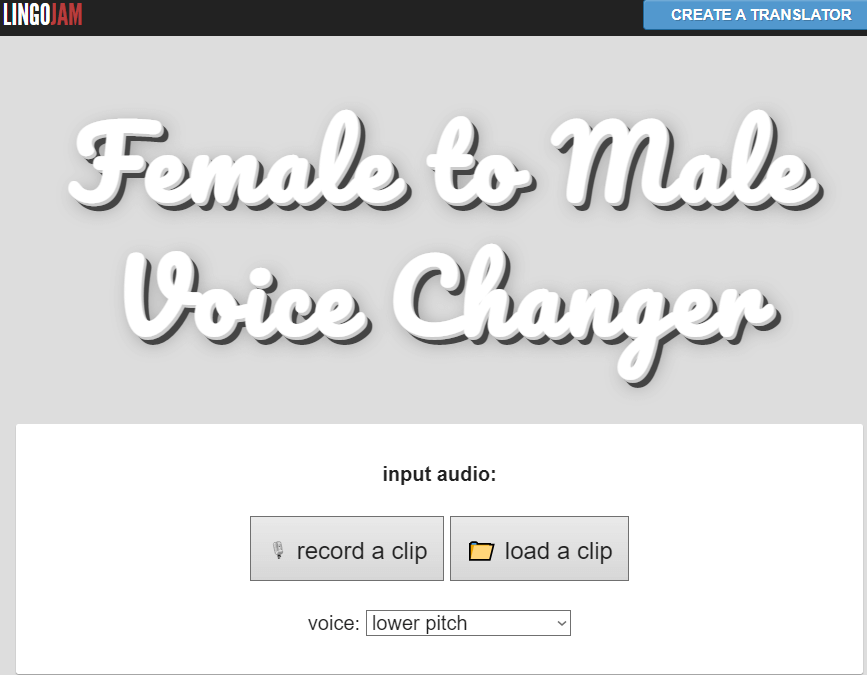 Operating system: As it is an online tool, you can access it from the browser on any operating system.
User Experience: 3.5 Out of 5 stars
Pros
Email multiple passport photosfrom the app

>Very easy to use.

The ability to upload your own audio clips.

Can be used to make clips of voice therapy.
Cons
Not enough features to make it lucrative for use.
Part 2:3 Real-Time Male to Female Voice Changers on Desktop
2.1 MagicMic
Coming with both a free and paid version, MagicMic comes with multiple preset voice types . These enable you to change voice by altering the pitch, frequency, tone, and other voice aspects.
From pranking your friends to using it while streaming, the tool can be very useful for various purpose.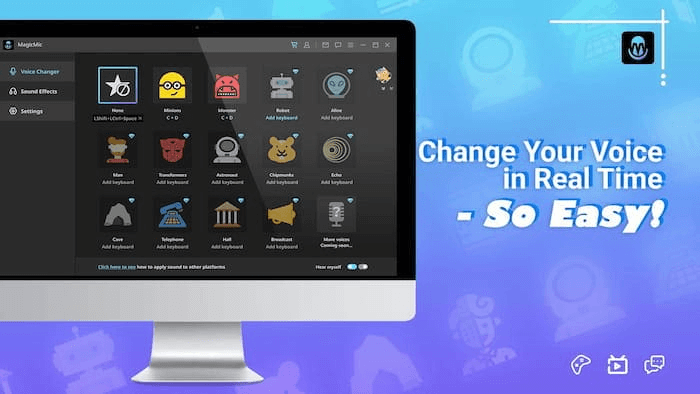 Operating system: Windows Only.
User Experience: 4.5 out of 5.
Pros
Real time voice filters.

Voice emulator in games and other apps.

Support for Windows 7, 8, 8.1, 10, and 11
Cons
Not supported on Mac.

The filters do not sound natural.
2.2 Clownfish Voice Changer
Clownfish Voice Changer is a program allows you to alter your voice. Since it is installed at the system level, it will have an impact on all programs that employ microphones or other audio capture devices. In general, your voice will be changed in applications like TeamSpeak, Mumble, Discord, ooVoo, Viber, Ekiga, and Jitsi.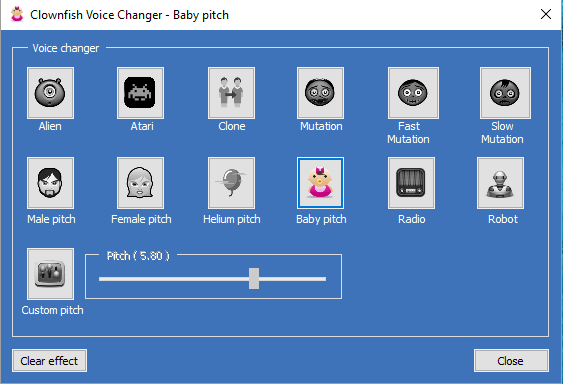 Operating system: Windows and Mac.
Pros
Massive voice effect list.

Multiple plugins available.

Text to voice integration.
Cons
Can slow down older systems.
2.3 MasqVox Voice Changer
MasqVox Audio Changer enables users to switch voices during online voice chats on any platform. It provides a wide variety of voice effects, including male, female, robot, child, and numerous voices from cartoons.
Players can alter their genuine voice in online games by using the software while playing. Additionally, users can utilize it to prank their pals using voice chat.
You may even generate and save your own sounds with this fantastic software. It has low latency and a low processing load, making it perfect for voice chatting and gaming alike.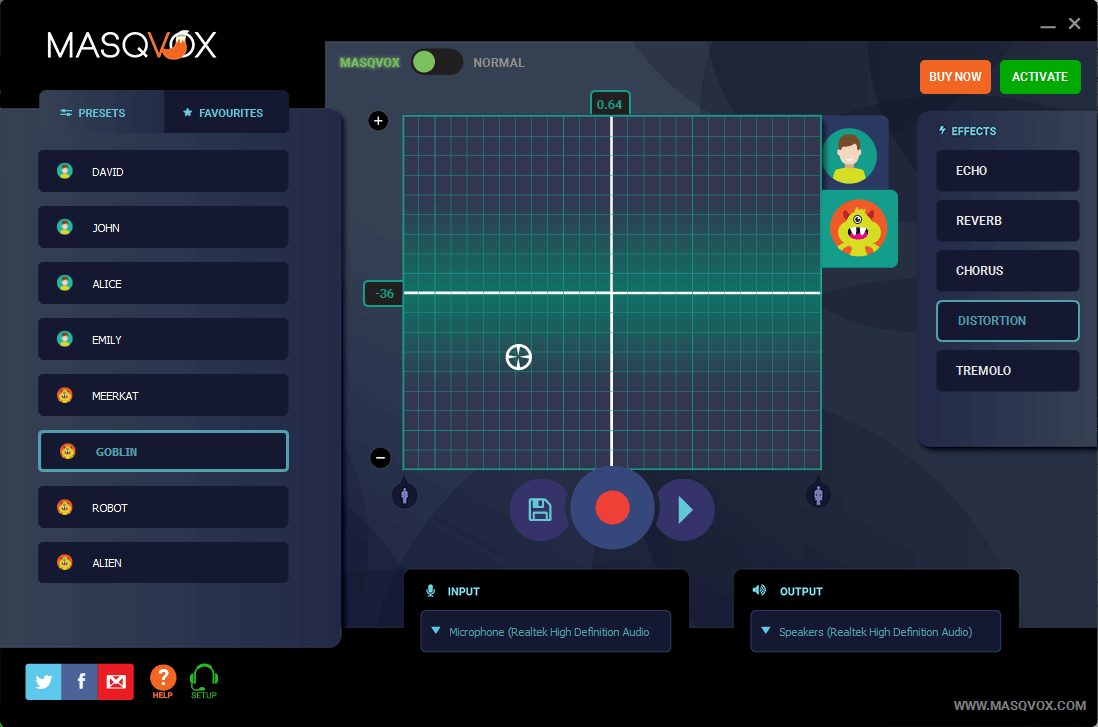 Pros
Modern design.

Can be directly used on discord using bots.

Feature rich voice changer.
Cons
Have a steep learning curve for seamless integration.
Part 3: 3 Voice Changer App for Male to Female
3.1 MagicCall
Users of the Android and iOS-based MagicCall - Voice Changer App can alter their voices by adding effects to them.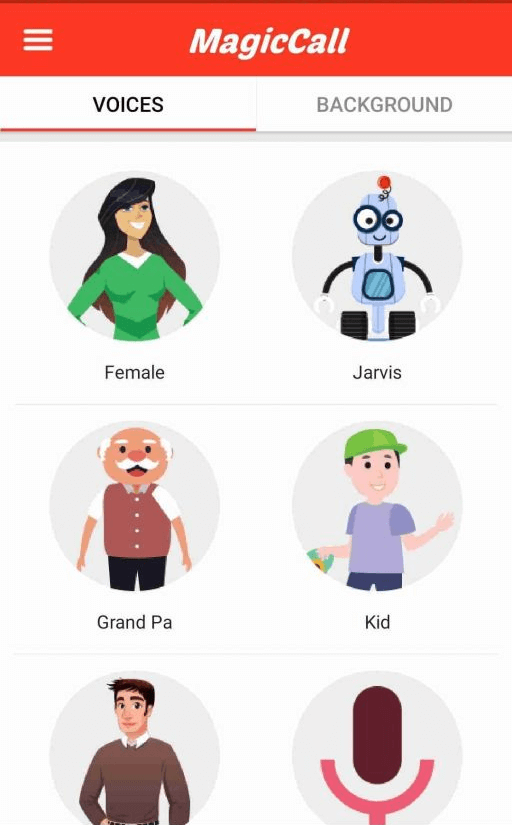 It's a voice changer app for Android or iOS users who want to play practical jokes or make humorous audio and video clips and mix them into some video content. The entire objective of the program is to perform practical jokes or have fun, yet utilizing MagicCall requires payment, which lessens the fun.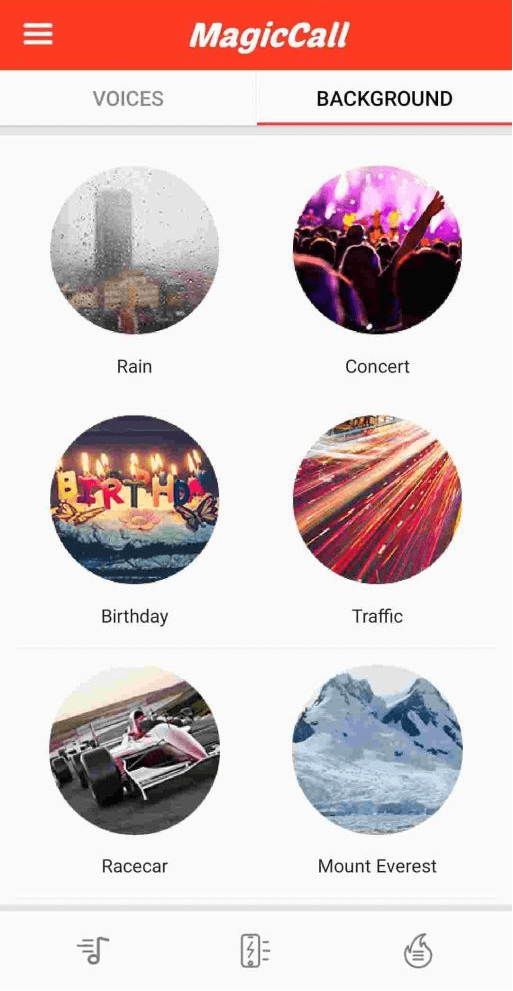 Operating system: IOS and Android.
Pros
Easy in app integration.

Multiple effects to choose from.

Offer background noise as well.

You need to pay a premium to use it.
Cons
You need to pay a premium to use it.
3.2 Voice Changer Plus [iOS]
Voice Changer Plus lets you alter your voice is wonderful and entertaining ways.
Numerous entertaining voices and sound effects are available on this app, making it a pleasure to use. You may use it for more than simply talking if you use Bad Melody or Bad Harmony to sing. It can even be used to reverse the pitch of your voice!
Simply tap record, speak, then tap it again, and you are good to go. Select a new voice, then hit play to hear the same recording in that voice.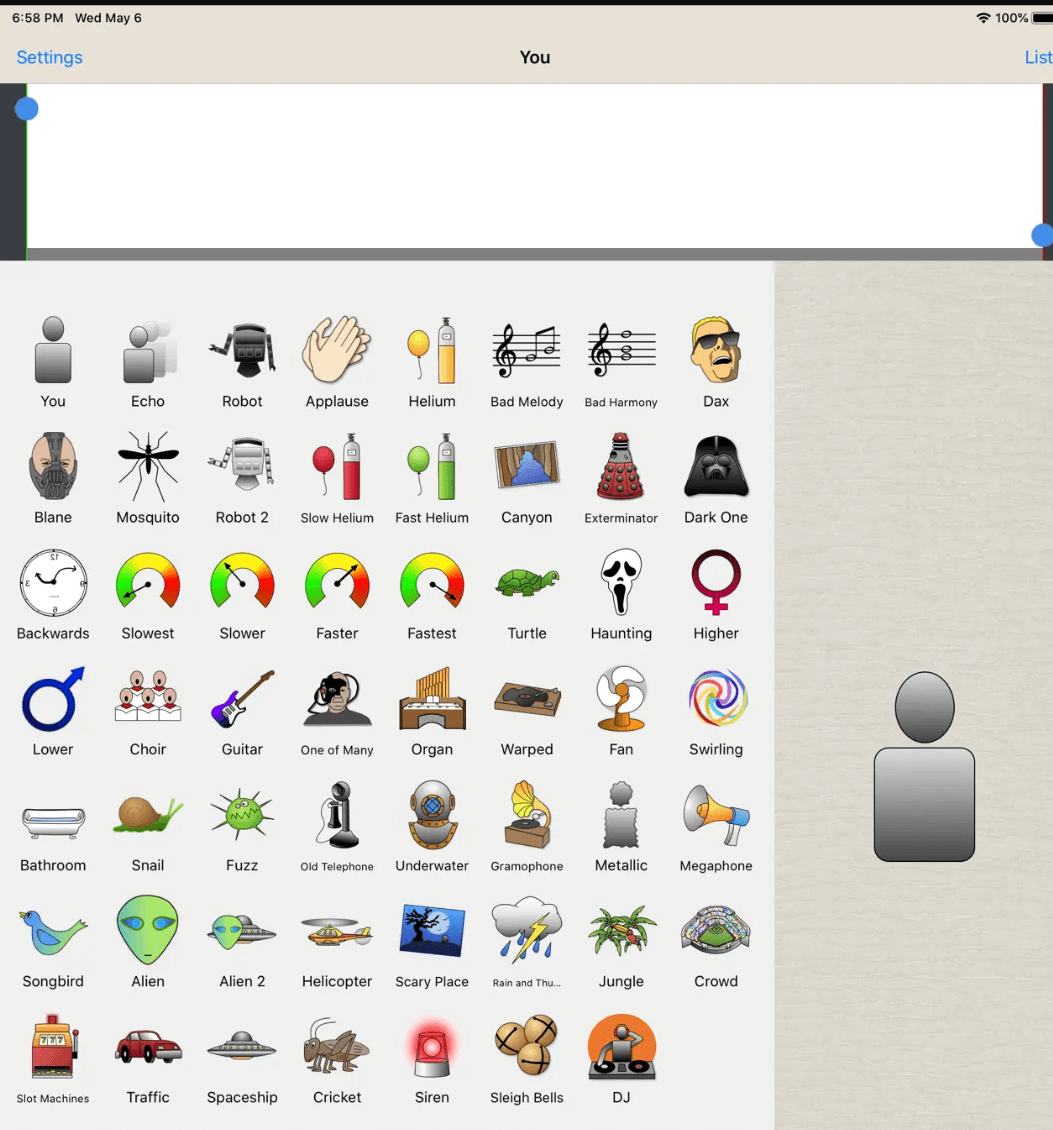 Operating system: IOS
Pros
Change your voice with 55 voice effects and background sounds.

Free to save and share your recordings!

Trim control.

Full VoiceOver support.
Cons
Not available for Android.

Need to pay a premium to remove ads.
3.3 AndroidRock Voice Changer
The finest app for altering your voice through the use of audio effects is this one. It can produce amazing and humorous effects and is quite easy to use.
Numerous effects are supported, including the following: bee, elderly man, martian, fan, hoarse, inebriated, underwater, and many more. After recording some speech, you have the chance to filter it.
The program also allows you to add filters to audio files that have already been recorded.
It performs about as well as one could anticipate. This one has no in-app purchases and is free. However, there are some ads that you have to deal with.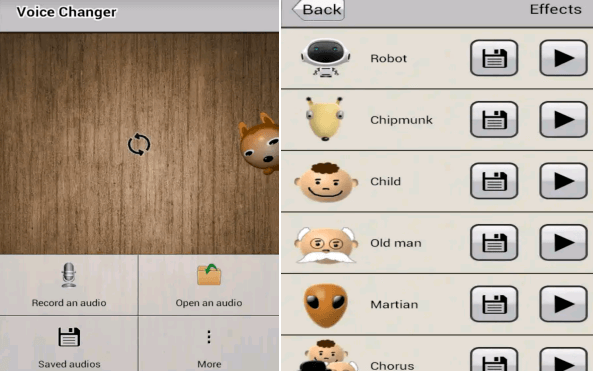 Operating system: Android
Pros
Multiple voice changing options.

Easy male to female voice changer to use.

Completely free to use.

Has annoying ads.
Cons
Part 4: FAQs about Male to Female Voice Changer
1What is the best Male to Female Voice Changer?
The best male to female voice changer in our option is the TopMediai Voice Changer Online due to its amazing feature rich and easy to use design.
2Can I change the audio voice from male to female online?
Yes you can. Using the TopMediai Voice Changer Online you can use your mic, recorded audio or a text to change voice from male to female.
3Are there any free web-based tool to make female voice?
There are many free apps to make female voice to prank your friends. We recommend using theTopMediai Voice Changer Online, as you do not have to download any dedicated application and do all your voice changing simply from your browser.
Final Words
That ends our todays discussion on, How to
Change Your Voice
from Male to Female. We have introduced 9 unqiue tools for you to change your voice from male to female. We highly recomdande yu to use the
TopMediai Voice Changer Online
, as it comes with over 50 unique voice setting to change into. You can also create your own unie custom voice. And to top it all off, everything we have mentioned can be done simply from your browser.