"Want to hear 2Pac's voice say anything you write? Check out these text to speech voice generators (Both free online and paid)."

In this article, we delve into the fascinating world of the 2Pac AI voice generator free online, allowing you to relive his spirit and create something truly unique.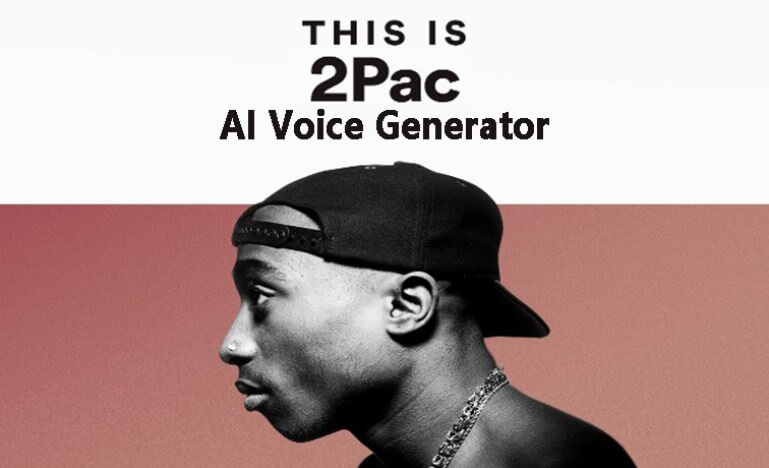 Part 1: Who is 2Pac?
Tupac Amaru Shakur, famously known as 2Pac, was a prodigious rapper, actor, and poet whose impact on the music industry and popular culture remains unparalleled. With emotionally charged lyrics and a distinctive vocal delivery, 2Pac tackled social issues, personal struggles, and the human experience, resonating with audiences across the globe.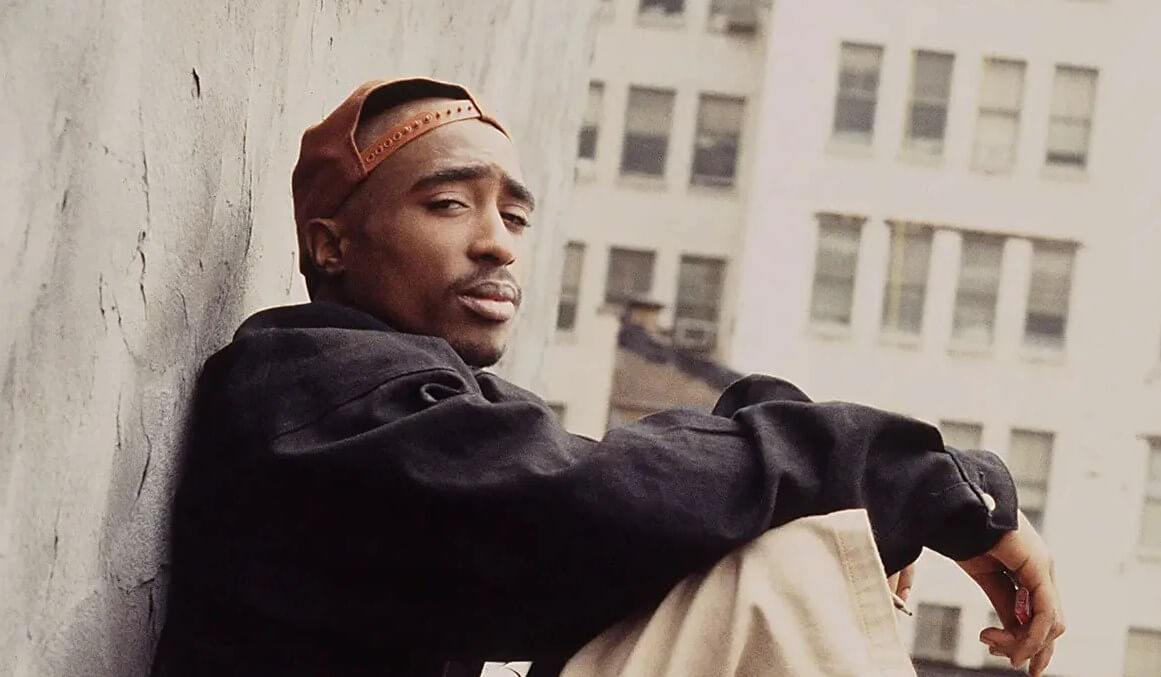 Part 2: Channel the Rap Icon: Try 2Pac AI Voice Generator Free Online
One of the premier platforms to experiment with the 2Pac AI voice generator free online is TopMediai. This innovative tool empowers artists, fans, and content creators to infuse their projects with the authentic aura of 2Pac's voice.
Whether you're working on a music production, a creative project, or simply wish to pay homage to the rap legend, TopMediai's AI voice generator offers a seamless and user-friendly experience.
Topmediai's voice library has more than 50 rapper voices, such as 2Pac, Juice WRLD, Eminem, Drake, most of them are free.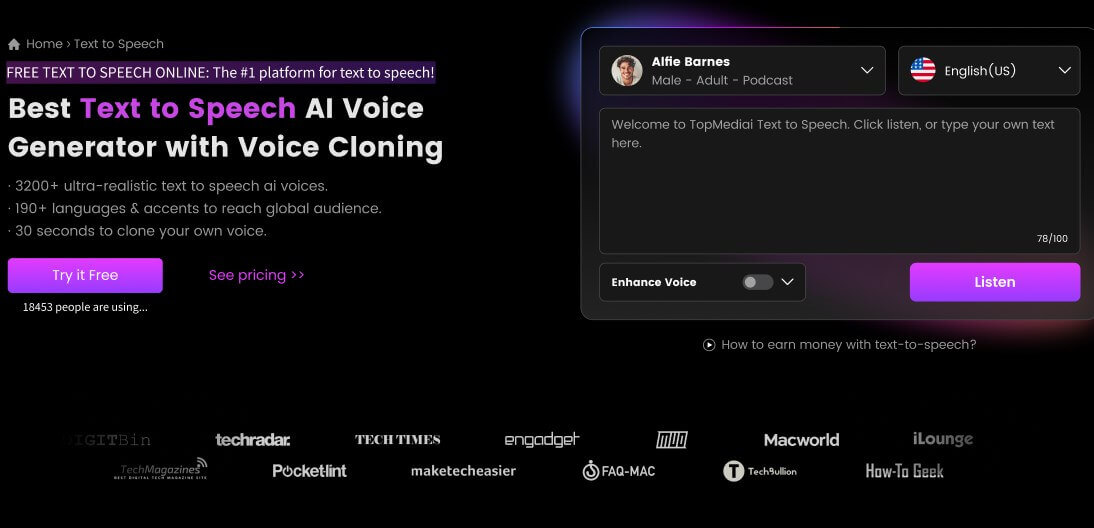 How to Generate 2Pac AI Voice with TopMediai voice generator online free:
Step 1: Visit TopMediai: Go to the TopMediai website and access to ai voice generator.
Step 2: Choose Voice Model: Select 2Pac voice model.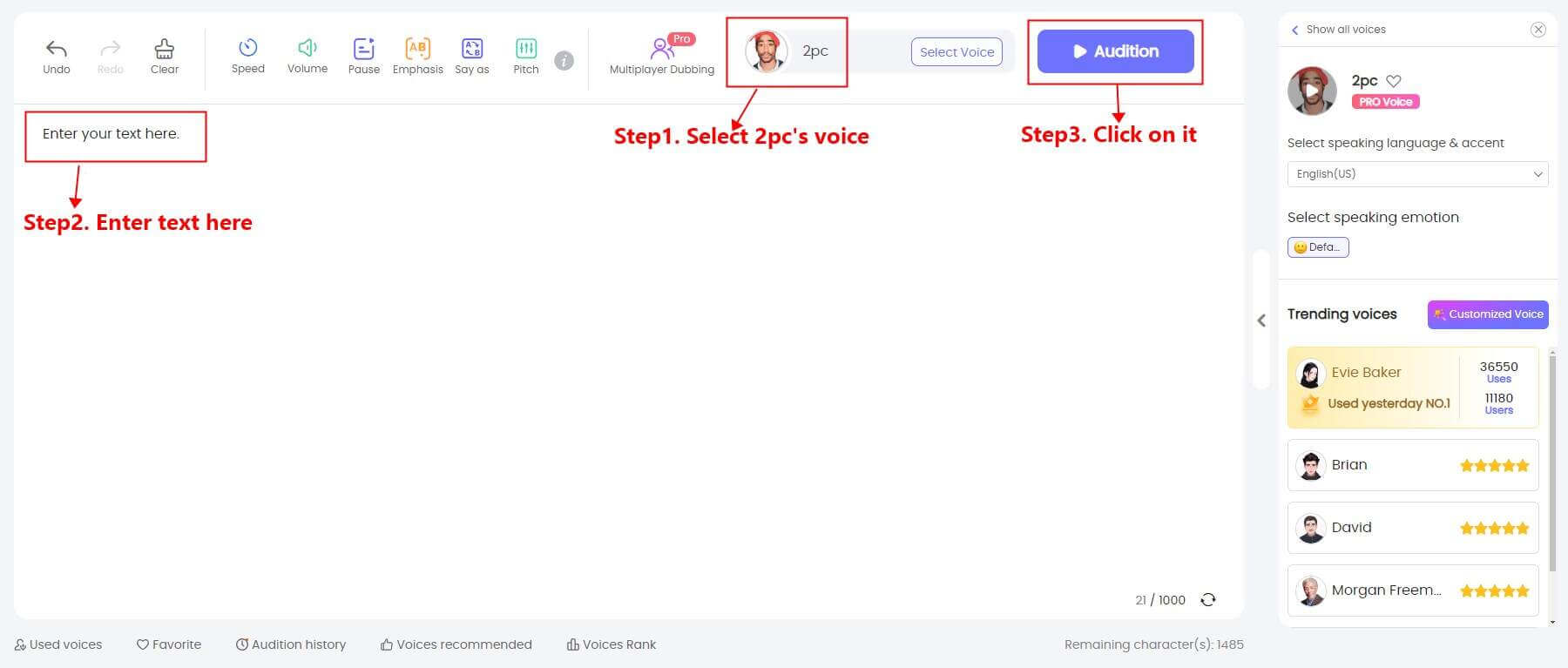 Step 3: Enter Your Text.
Step 4: Generate Voice: Click "Convert" to create the AI-generated voice.
Step 5: Listen and Download: Review the sample, download the audio if satisfied.
Step 6: Incorporate Voice: Use the generated voice in your projects.
Highlights:
Sample Playback: Lets users preview the generated voice before finalizing and downloading.
Free Access: Provides the mentioned features without any cost, making it accessible to a wide range of users.
Creative Flexibility: Offers an avenue for musicians, content creators, and fans to experiment with voices in various artistic contexts.
Voice Models Variety: Offers a range of voice models, including rap and hip-hop styles, allowing for diverse creative possibilities.
Voice Cloning: Allows users to create custom voice models by training the AI on their own voice recordings.
API Integration: Provides an API (Application Programming Interface) for developers to integrate TopMediai's voice generation capabilities into their applications and platforms.
The best part is that you can try TopMediai 2Pac ai voice generator online foe free. Just head to TopMediai and sign up for a free trial.
Another remarkable AI voice generator that pays homage to 2Pac's distinct voice is Uberduck. This online tool specializes in replicating the voices of iconic personalities, and their 2Pac-inspired generator is no exception. By leveraging advanced AI algorithms, Uberduck provides a seamless way for artists, content creators, and fans to incorporate 2Pac's vocal vibe into their projects.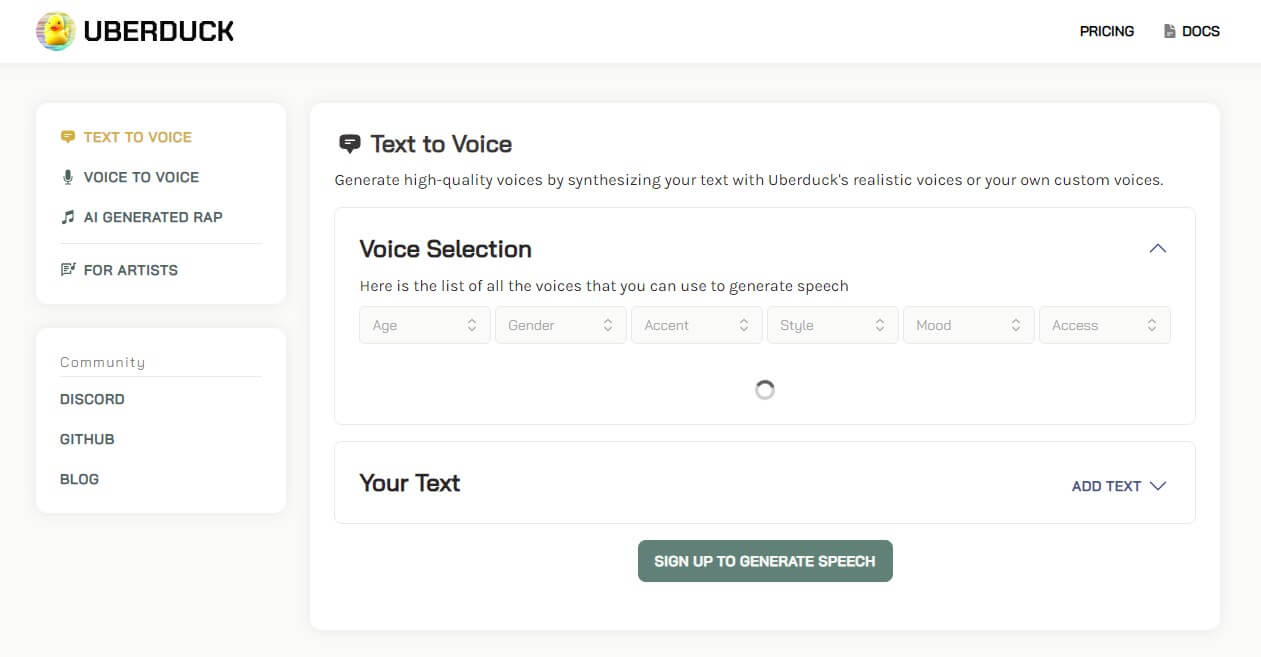 Highlights:
Multi-Channel Output: Generates audio suitable for mono, stereo, or multi-channel applications, catering to various audio needs.
Collaborative Work: Enables users to collaborate on voice-related projects by sharing generated audio with team members.
Voice Branding: Offers businesses the potential to develop a consistent brand voice for customer interactions, advertisements, and more.
Emotive Voice Styles: Offers a range of voice styles that convey emotions, enhancing the authenticity of generated voices.
Part 3: Looking Back at the Creation of 2Pac
Tupac Shakur, or 2Pac, made a profound impact on music, TV, and movies.
His songs like "Dear Mama" and "Changes" remain influential anthems.
He appeared in TV shows like "A Different World" and "In Living Color," showcasing his charisma.
In the film "Juice," his role as Bishop demonstrated his acting potential.
Despite his passing, 2Pac's messages and talents continue to resonate, solidifying his status as a cultural icon whose legacy endures.
Part 4: FAQs about 2Pac and AI Voice Generator
1 Can I use the 2Pac AI voice generator for my own projects?
Yes. You can integrate the generated voice into music production, podcasts, videos, or any other content creation.
2 When was 2Pac born and when did he pass away?
2Pac was born on June 16, 1971, and he passed away on September 13, 1996.
3 Are there any conspiracy theories surrounding 2Pac's death?
Yes, there are conspiracy theories suggesting that 2Pac faked his own death or was a victim of a larger conspiracy. However, these theories lack credible evidence and remain speculative.
Conclusion Whether you're an aspiring musician, a dedicated fan, or someone seeking a unique creative outlet, these AI tools provide an opportunity to infuse your projects with the timeless essence of 2Pac ai voice.
As we embrace the future, let's also honor the past by keeping the spirit of 2Pac alive through the power of AI-generated soundscapes.