Apex Legends has taken the gaming world by storm with its fast-paced action and dynamic gameplay. One aspect that adds to the immersive experience is the voice acting of the game's characters.
In this article, we will explore how you can use Apex Legends AI Voice Generator powered by TTS Voice AI to generate lifelike voices and enhance your gaming experience.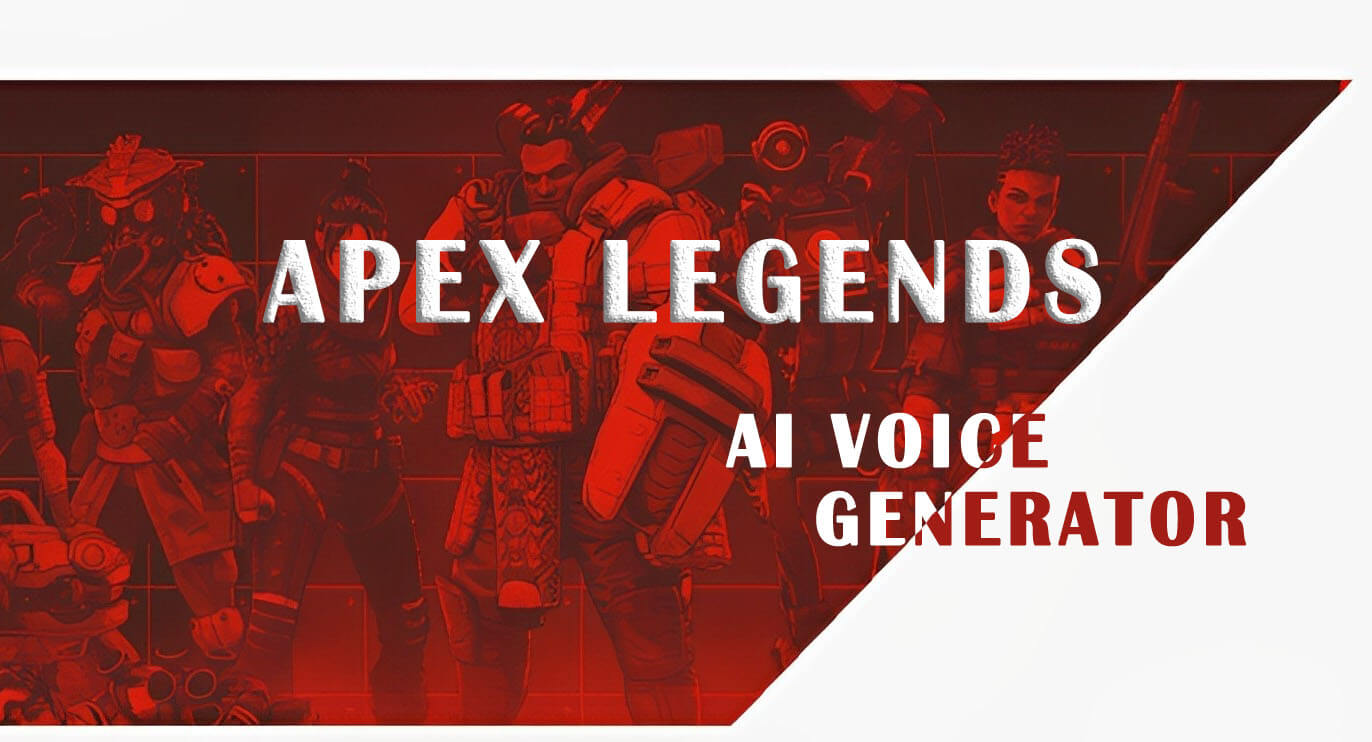 Part 1: What is Apex Legends?
Apex Legends is a popular free-to-play battle royale game developed by Respawn Entertainment. Set in the futuristic Outlands, players form squads and compete against other teams in fast-paced matches filled with intense gunfights and strategic gameplay.
Each character in Apex Legends possesses unique abilities, adding depth and variety to the game.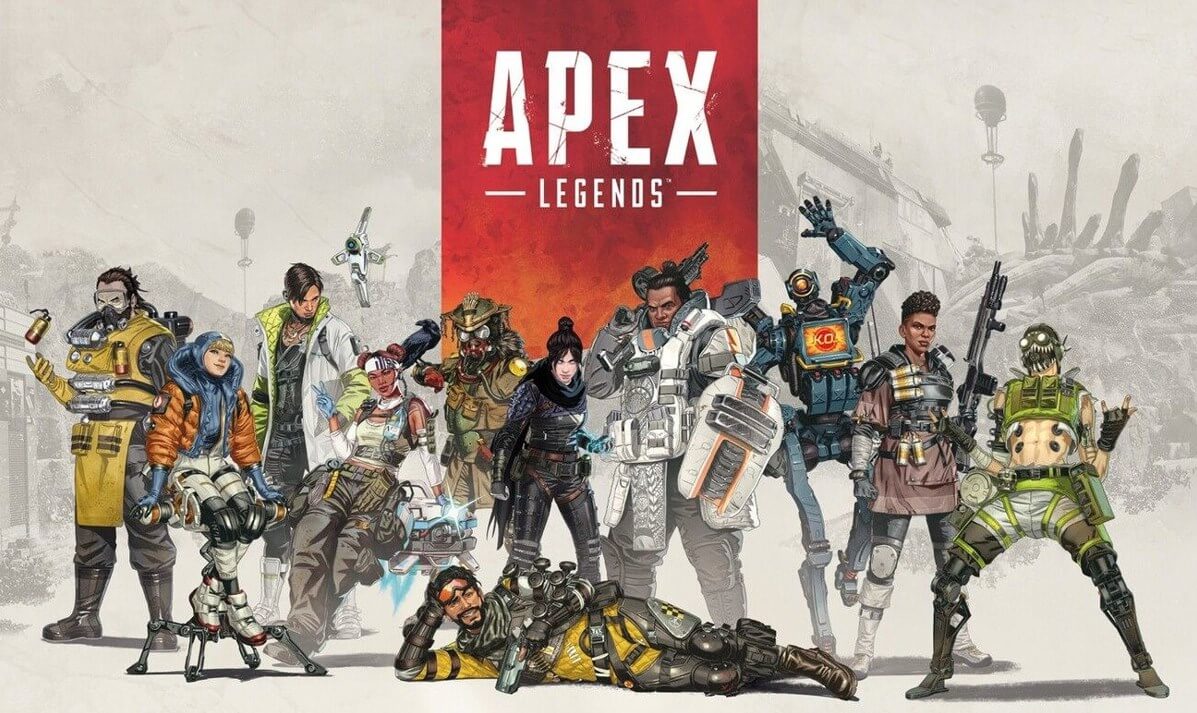 Part 2: How to Use Apex Legends Voice AI Generator Make AI Voice
To generate AI voices for Apex Legends, you can rely on the advanced capabilities of the Apex Legends Voice AI Generator, powered by TopMediai text to speech Voice AI.
This cutting-edge technology utilizes deep learning algorithms to produce realistic voices that bring your favorite characters to life, players can now bring their AI voices to life within the game.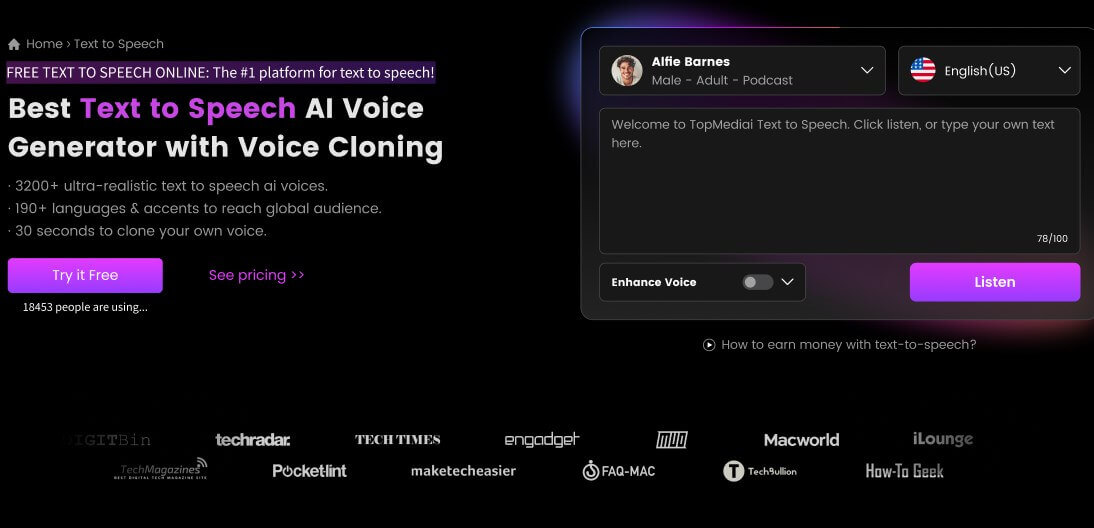 TopMediai text to speech offers a seamless and user-friendly experience for creating AI voices. Their intuitive interface and extensive character options make it an ideal choice for Apex Legends enthusiasts.
Follow these steps to create your own Apex Legends AI voice:
Step 1: Access to TopMediai AI Voice Generator
Step 2: Choose a Apex Legends character you want on "Apex Legends", such as Mirage or Bangalore.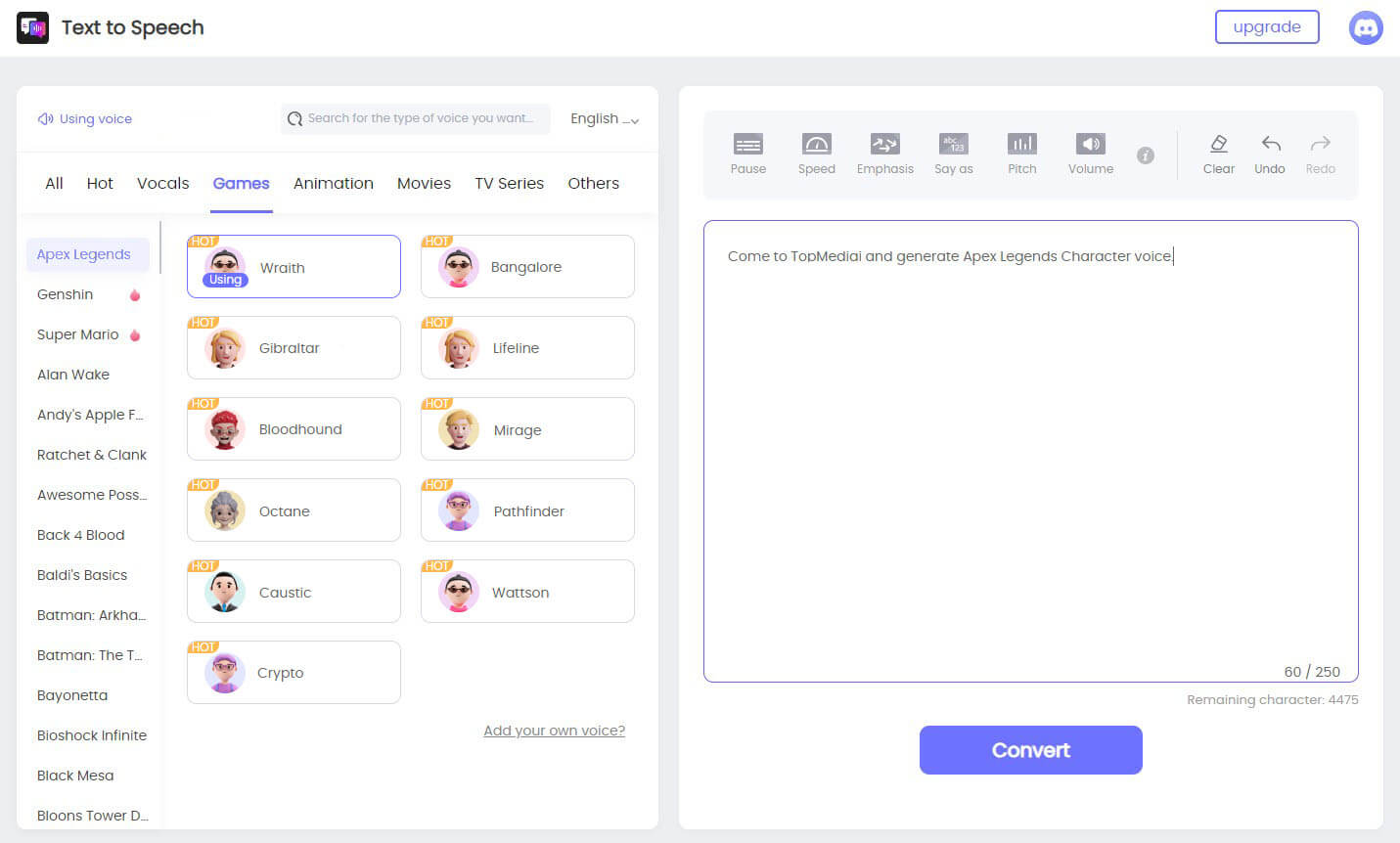 Step 3: Input the text you want the AI voice to speak.
Step 4: Customize the voice parameters to match the character's personality and emotions.
Step 5: Experiment with pitch, tone, and speed for the desired effect.
Step 6: Click the "Convert" button and let the Apex Legends Voice AI Generator work its magic. Without Waiting, you'll have a high-quality AI voice that captures the essence of your chosen character.
Highlights:
Wide Range of Voices: Offers diverse voice options for Apex Legends ai voice and more than 3500+ voices.
Versatile Application: Enhances gaming, streaming, content creation, and personal messages.
Multilingual Support: Offers 70+ voice generation in multiple languages for a global audience.
Fast and Efficient Processing: Utilizes powerful servers and algorithms for quick generation of AI voices.
Reliable and Secure: Ensures data security and confidentiality of inputs and generated AI voices.
The Popular Apex Legends Characters and Voice Actors
Apex Legends is known for its diverse cast of characters, each with their own unique personalities and backstories. Here are a few notable characters and the talented voice actors who bring them to life.
1. Wraith voice actor: Shantel VanSanten
2. Valkyrie voice actor: Erika Ishii
3. Catalyst voice actor: Meli Grant
4. Mirage voice actor: Roger Craig Smith
5. Vantage voice actor: Natalie Canizares
6. Bloodhound voice actor: Allegra Clark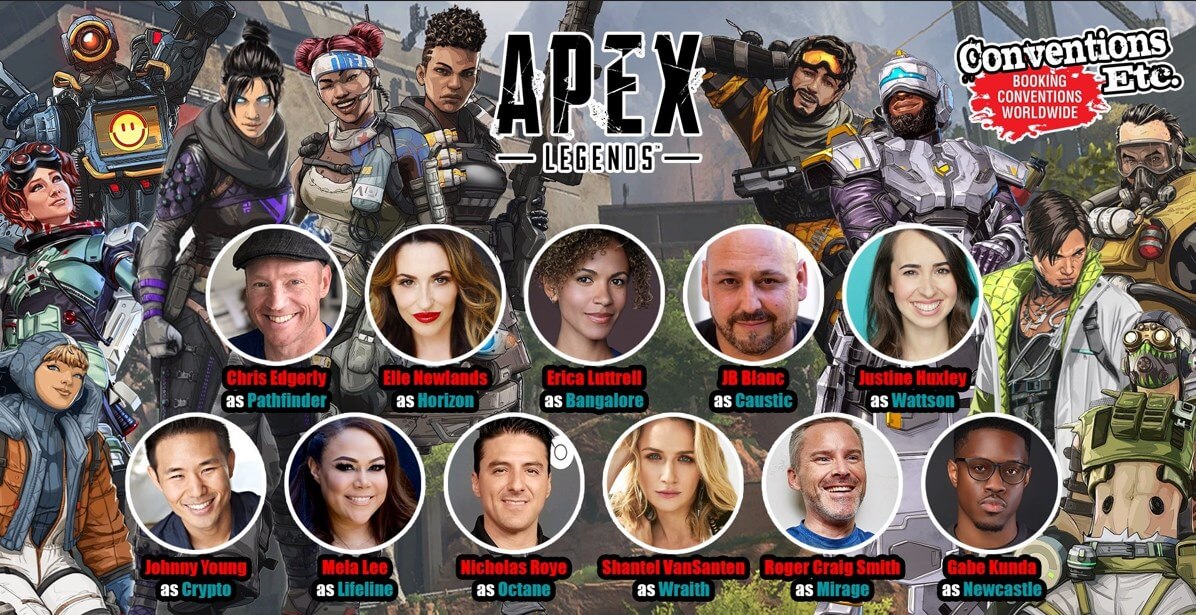 These talented voice actors infuse life into the characters, making them relatable and memorable for players worldwide.
Part 4: FAQs about Apex AI Voice
1 What are the Apex Legends Voice Lines?
"I'm the Jumpmaster, ready up!"
"Gotta hop up here. Choke."
"Get ready, I'm coming for you."
"Hold on, I need to heal."
"Time to win and stay alive."
2 How many Apex Legends Seasons are there?
Apex Legends currently has a total of 17 seasons and the season 17 released on May 9, 2023. This innovative long-term progression system motivates players to level up their weapons to unlock exclusive badges, banner frames, and Legendary Weapon Apex Packs.
Conclusion The Apex Legends AI Voice Generator powered by TopMediai Text to speech Voice AI opens up exciting possibilities for gamers and content creators. With its ability to generate lifelike voices, you can add a new level of immersion to your gaming experience, whether you want to surprise your friends with a personalized message from their favorite character or create engaging content for your streaming channel.
Harness the power of AI and enjoy the game like never before!