Whether you're in the field, education, business or otherwise, it's important to have a way to communicate your ideas and creativity directly. But what if there was a smarter, more efficient way to create compelling presentations? I guess one of the ways is AI Presentation Generator, a tool can easily show your points.

Here, l am glad to share some AI presentation generators, also recommend the best 3 in my heart. Hope this guide can really help you.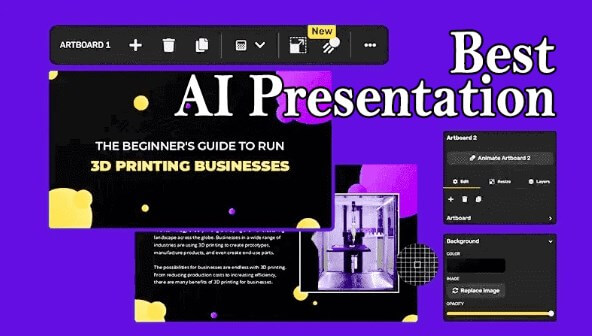 Part 1: What are the Difference between AI Presentation Generator and Traditional Presentation Maker?
There is no reliability if I only emphasize how ai presentation generator is good on mouth, so l'd like to make a comparison between ai presentation generators and traditional presentation maker, so that you can easily distinguish the differences of them.
| Types and Features | AI Presentation Generator | Traditional Presentation Maker |
| --- | --- | --- |
| Automation and Assistance | Generate content and design picture and styles based on your topic automatically | Need to create and design by your hands and lacks of creativity |
| Save Time | Save your time without more creating and thinking and let you focus on high-quality content. | A lot of effort needs to be put into formatting and styling. |
| Design Assistance | Smart assists with color schemes, fonts, and layout. | Provides design templates but requires you to make design choices themselves. |
| Data-Driven Insights | Provides useful data-driven insights and recommendations. | Cannot provide useful data recommendations. |
| User-Friendliness | Easy to use, make you upgrade to the levels of expertise. | Need some experience to create professional presentations. |
| Customization | Less of limitations in extreme customization. | Have full control over design elements. |
Part 2: Use Cases/Applications of AI Presetation Generator
There are many applications of AI Presentation Generators, l am list 4 of the most common and most adaptable scenarios below.
Education: It generates relevant content for your topic. It's a useful academic tool for students or teachers. It's found in the latest academic libraries automatically.
Business: Connect with corporation. It can realize data management, saving more time to complete your other tasks. This is beneficial for white-collar workers or entrepreneurs who need to deal with a lot of business data or reporting work.
Knowledge Sharing: The most intuitive way to show learning results and share knowledge is through a powerful database. It can easily display the knowledge you want to share in various different forms.
Training: It optimizes training materials, makes all training more streamlined and efficient, and greatly increases human creativity.
Part 3: Best AI Presentation Generator Suitable for Everyone
Wepik is one of my favorite presentation generators, it has many beautiful templates for users. No matter you are a beginner or full of experienced, you can make a presentation satisfies you. Also there are detailed video and content guides for you to learn how to use it and get a better using experience.

Tons of designed templates and elements for you to decorate your pre.
Real-time tips to help you make changes with your presentations.
Different levels to choose from when your ability of making presentations is improving.
Same as it's name, Beautiful.ai is a smart tool for creating good slides easily, and makes great presentations from data. It's special because it gives many real-time design tips, so your presentation always looks excellent.

Good at managing heavy data of presentations
Highly appreciated designing effects by over millions users.
Fast presentations generated.
If you want an AI presentation maker that does all but no just designing, Presentory by Wondershare is a great pick. It not only gives design tips but also helps teams work together on presentations. With Presentory, You'll marvel at how easy it is to make presentations!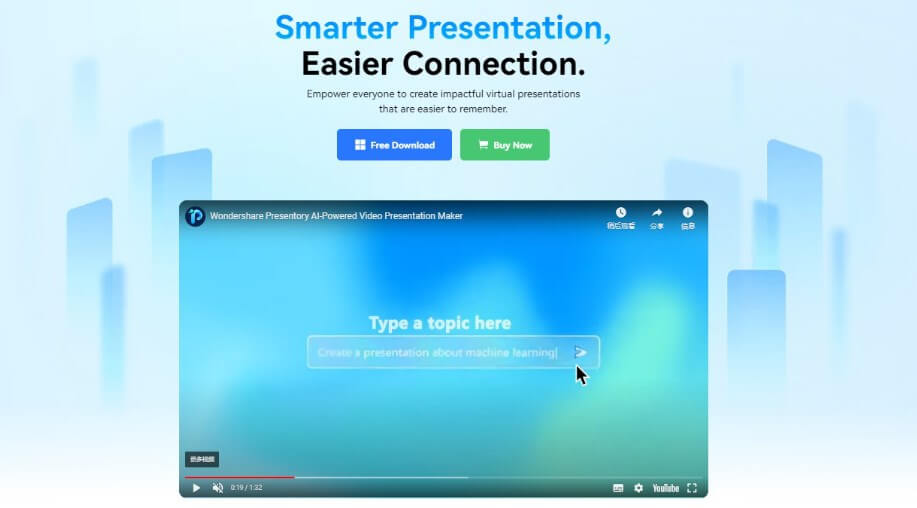 Freely customization, allows to make changes any time, any needs.
Good at collaboration, it supports work with team members.
Always provides useful content suggestions, beautify your presentations.
Part 4: How to Make Your Presentation more Funny?
A slideshow with only pictures and text, no matter how unique and innovative the style, is not perfect. You can try to add appropriate voice-overs to the slides, which can not only relieve you of the pressure when explaining, but also add more fun.
One of the exciting ways to elevate your presentations to new heights is by adding an engaging audio component. This is where TopMediai Text to Speech comes into play. With over 3,200 voices and over 130 languages and accents, TopMediai Text to Speech can easily generate various styles of voiceovers for your slideshows. This is very helpful especially for students.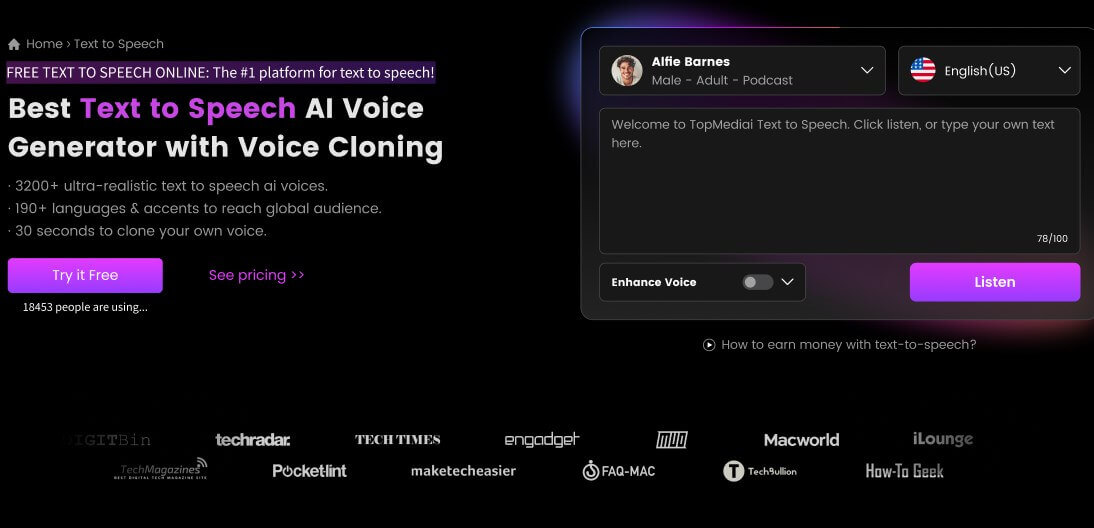 How to use TopMediai Text to Speech to make voice-overs for presentation?
Step 1: Visit TopMediai Text to Speech begin your creation.
Step 2: Choose a voice model you want to speak on your presentation.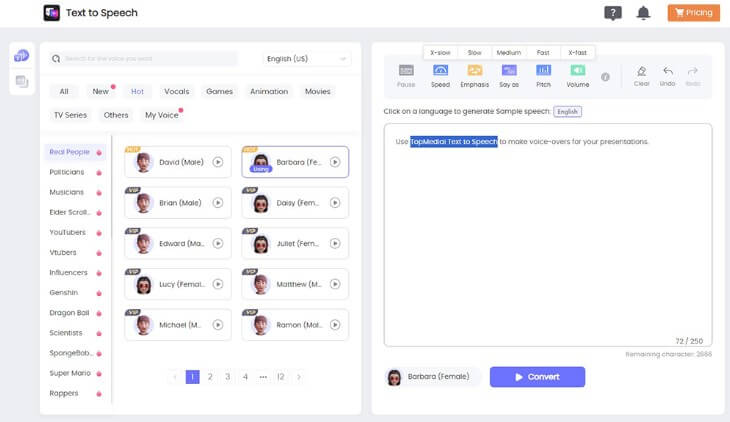 Step 3: Input your content that related to your presentation.
Step 4: Click 'Convert' to start generating.
Step 5: Download the generated voice (audio file) and add it to your presentation.
Different types of speaking styles, match your presentation.
API integration for developers.
Provides cloud-based TTS service.
High-quality audio output closely human speech.
Part 5: Hot FAQs about AI Presentation Generator
1 What is AI Presentation Generator?
An AI presentation generator is a computer program that uses artificial intelligence and machine learning to help people make good presentations. These tools make it easier for individuals, professionals, and businesses to create content and designs for presentations by doing some of the work for them.
2 Are Slides generated by AI Presentation duplicated?
No. AI presentation generators make unique slides that aren't copied.
3 Which is the best AI Presentation Generator?
I recommend Wepik. This AI Presentation Generator made me feel easy when l making presentation.
Conclusion Share your ideas no easier than an ai presentation generator. It saves your time and make your presentations better. Pick the right one on the above 3 and add humor with TopMediai Text to speech tools. This will help you make great presentations that people will remember. Use AI for presentations and improve your skills.