There's a fascinating development that allows users to experience the voice of renowned entrepreneur Bill Gates. With the advent of text-to-speech software and innovative AI voice generators, it is now easy to harness the power of Bill Gates' voice in various online platforms.
Can't waiting for generating? Follow these steps to make your own Bill Gates voice!

"Patience is a key element of success."
— Bill Gates AI Voice By TopMediai.
Part 1: What Kinds of Online Platform can l Generate Bill Gates' Voice?
When it comes to AI voice generators, TopMediai's Bill Gates Voice Generator stands out as a highly recommended option. It allows you to harness the unique vocal characteristics of Bill Gates and incorporate them into your own creative projects.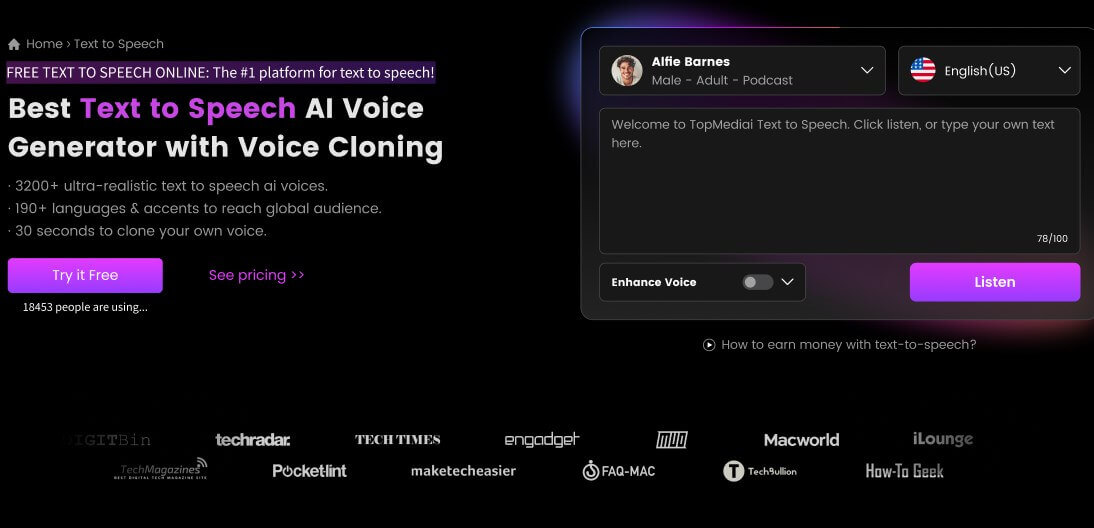 Whether you're a content creator, filmmaker, or simply someone who wants to have fun with voice impersonations, TopMediai Bill Gates Voice Generator offers an exceptional experience. Transform your text into speech, and let the voice of Bill Gates add an extra layer of authenticity and credibility to your work.
How to Generate Bill Gates AI Voice?
Step 1. Go to TopMediai website and Find the text to speech feature.
Step 2. Choose Bill Gates voice model then Enter your text into the provided text box.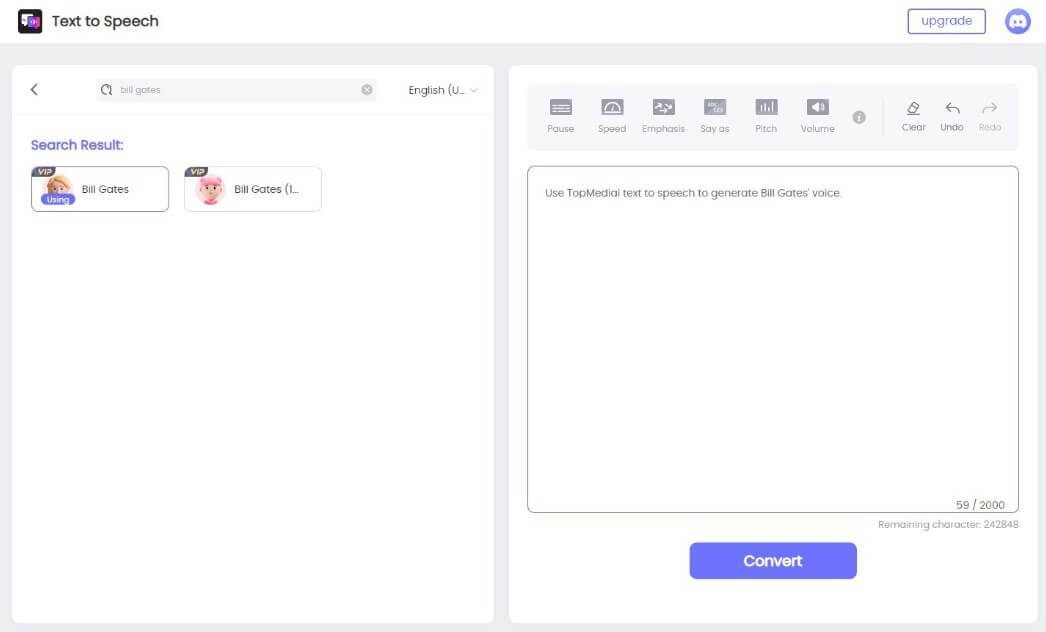 Step 3. Customize the voice settings if desired.
Step 4. Click on "Convert".
Step 5. Download or save the voice to your device.(If not satisfied with generated voice you could convert again)
Highlights:
Vast voice selection: Choose from 3200+ voices, including Forbes Millionaire.
Online text-to-speech: Convenient web-based solution for converting text to speech.
Multilingual natural-sounding voices: Available in 70+ languages.
Celebrity voices: Includes voices like Arnold Schwarzenegger.
Cost-effective and professional-grade: Affordable option for creating high-quality audio content.
User-friendly interface: Easy-to-use platform for quick access to the voice generator.
Part 2: Details About the Microsoft Entrepreneur: Bill Gates
1. Who is Bill Gates?
Bill Gates is a prominent figure in the technology industry and a renowned philanthropist. He co-founded Microsoft, one of the world's leading software companies, and played a pivotal role in revolutionizing the personal computer industry.
Gates is widely recognized for his entrepreneurial acumen, innovation, and dedication to making a positive impact on society.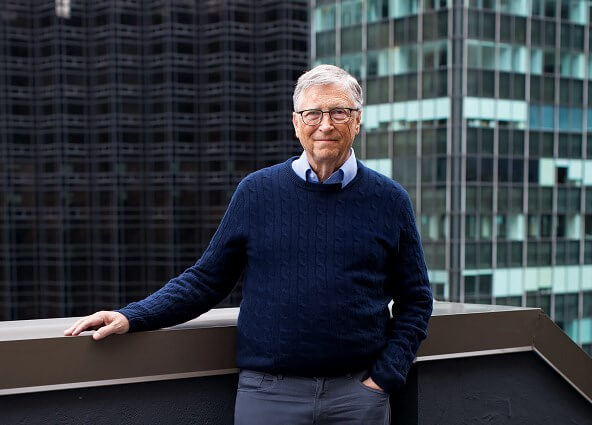 2. What is Bill Gates' all Business
Apart from co-founding Microsoft, Bill Gates has been involved in various business ventures and initiatives throughout his career. He has shown a keen interest in addressing global issues such as poverty, healthcare, and education through the Bill & Melinda Gates Foundation, especially the development of sustainable energy.
Part 3: Latest: Forbes Billionaires 2023: The 10 Richest People In The World
| NAME | NET WORTH | SOURCE |
| --- | --- | --- |
| Bernard Arnault & family | 211B↑ | LVMH |
| Elon Musk | 180B↓ | Tesla, SpaceX |
| Jeff Bezos | 114B↓ | Amazon |
| Larry Ellison | 107B↑ | Oracle |
| Warren Buffett | 106B↓ | Berkshire Hathaway |
| Bill Gates | 104B↓ | Microsoft |
| Michael Bloomberg | 94.5B↑ | Bloomberg LP |
| Carlos Slim Helu & family | 93B↑ | Telecom |
| Mukesh Ambani | 83.4B↓ | Diversified |
| Steve Ballmer | 80.7B↓ | Microsoft |
Part 4: FAQs about Bill Gates Voice AI
1 Has Bill Gates retired from Microsoft?
Yes. Bill Gates stepped down as CEO of Microsoft in 2000 and gradually reduced his involvement with the company over the years. He officially left his position on the Microsoft board in 2020 to focus more on his philanthropic endeavors.
2 What are some of Bill Gates' notable achievements?
Co-founding Microsoft, creating the Windows operating system, and leading the company to become one of the world's most successful technology companies.
Conclusion AI text-to-speech tech allows for creative and engaging content creation, while also paying homage to the achievements and impact of one of the world's most renowned entrepreneurs. Especially TopMediai voice generator for Bill Gates ai voice.
As AI continues to advance, we can expect even more groundbreaking applications that enhance our digital experiences.