Thailand's entertainment industry is buzzing with excitement as a new star emerges, captivating audiences with his unique voice. BillKin, a rising talent in the music and acting scene, has gained immense popularity for his distinct vocal style.
Follow me and we will delve into the fascinating world of BillKin AI voice and explore how technology has played a pivotal role in shaping his career.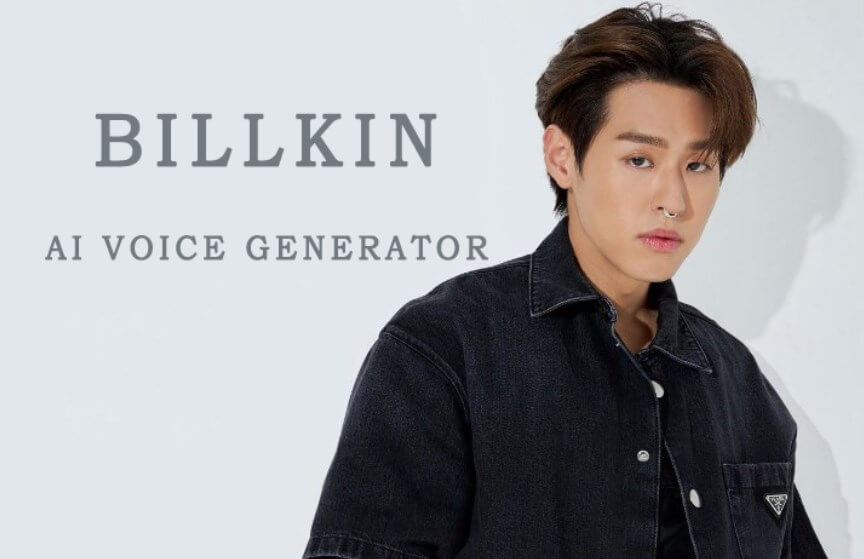 Part 1: Who is BillKin?
BillKin, born Supakit Muenchansom, is a rising Thai artist known for his powerful vocals and versatile performances. After gaining fame on "The Mask Singer Thailand," he signed with Kamikaze and released his debut single, "On My Way." BillKin's talent extends to acting, and he made him popular in the series "Told Sunset About You." With the aid of AI voice generation, he continues to captivate audiences and make his mark in the industry.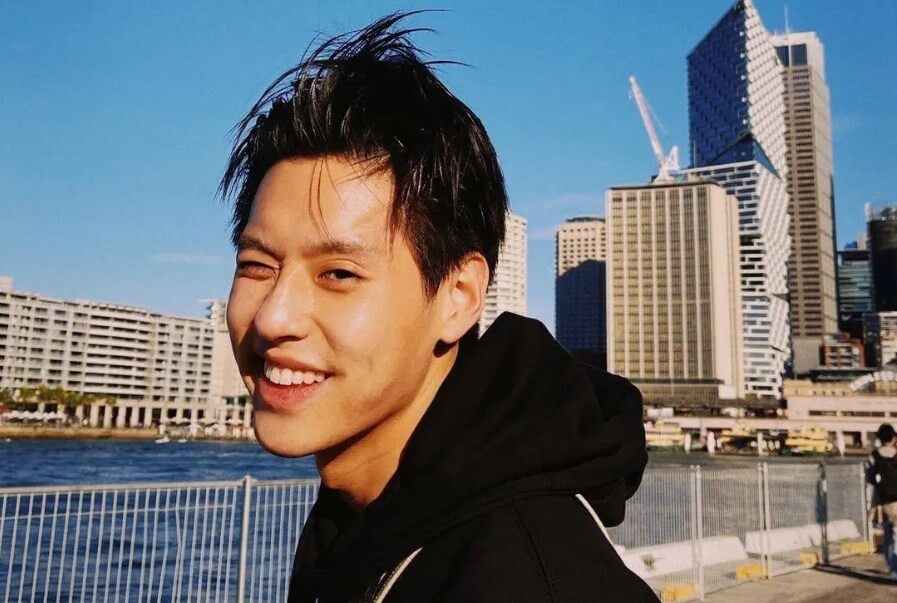 Part 2: How to Generate Billkin AI Voice?
TopMediai BillKin Voice Generator accurately replicates BillKin's unique vocal qualities, including timbre and characteristics. By inputting text or speech samples, users can generate lifelike voice clips that closely resemble BillKin's distinctive sound. TopMediai Voice Generator's neural network architecture enables it to learn and mimic a wide range of voices, including that of BillKin.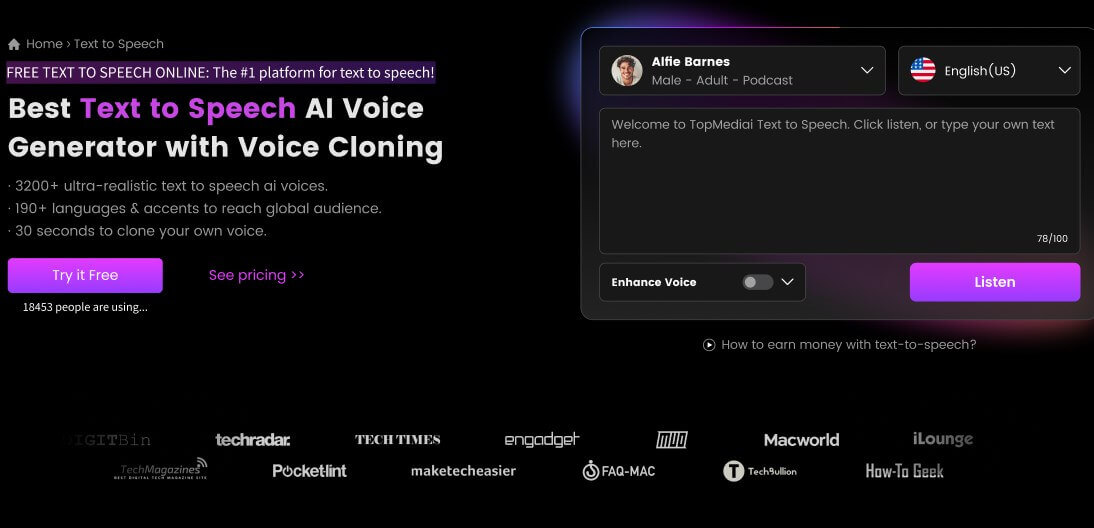 How to Generate BillKin AI Voice?
Step 1. Sign up for an account on the TopMediai Voice Generator.
Step 2. Enter your desired text into the text-to-speech interface.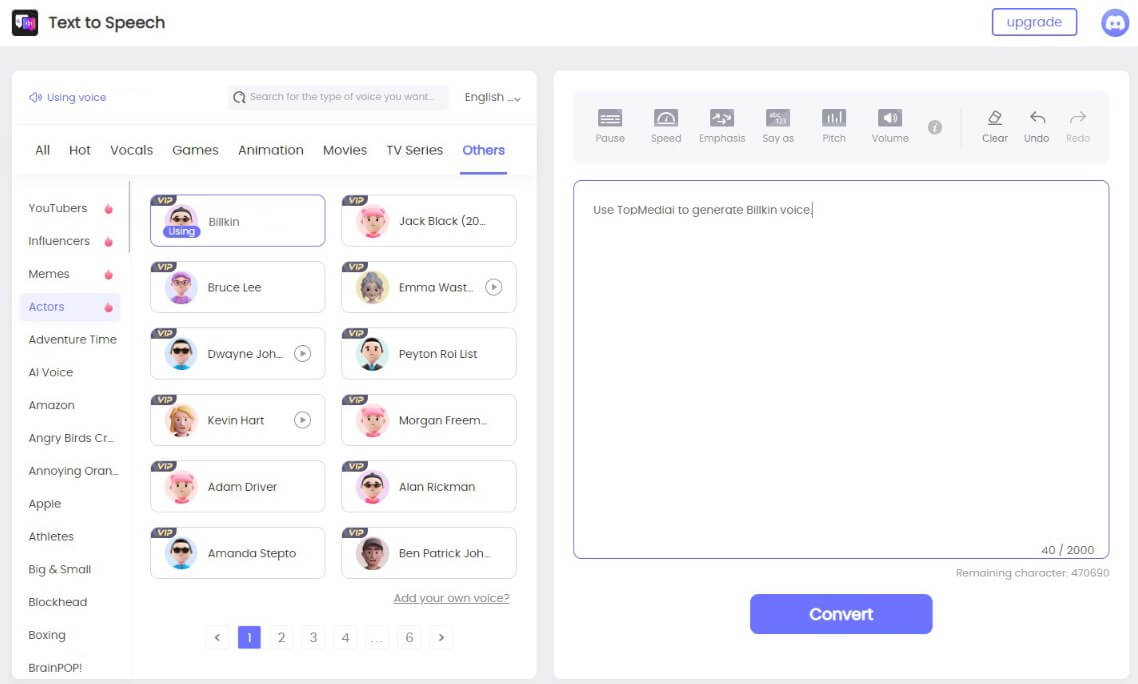 Step 3. Select the preferred Billkin AI voice from the Actors Option.
Step 4. Customize the voice settings such as pitch, tone, and speed, if desired.
Step 5. Click the "Convert" button to create the Billkin AI voice-over.
Step 6. Preview and download the generated voice-over file.
Highlights:
The platform offers over 70 languages to enhance accessibility for users.
With a library of 3200+ voices, including popular characters like Spongebob, Drake, and the Trump AI voice
It supports various voice formats, allowing users to select the format that best suits their needs.
Users have control over the speed and volume of the generated voice, providing flexibility in customization.
In addition to regular voiceovers, users can create amusing character-based voiceovers for their YouTube videos.
The platform has thoughtfully categorized the voices, making it easier for users to find and select the voices that suit their preferences.
Don't Miss: KPOP AI Voice Generator
Part 3: What Relationship between BillKin and PP Krit?
Interjecting into the conversation, Billkin shared that they are already in a loving relationship. Billkin described their connection as a shared experience where they have a strong bond. Billkin openly expressed their love for Pp, and likewise, stated that Pp loves them in return.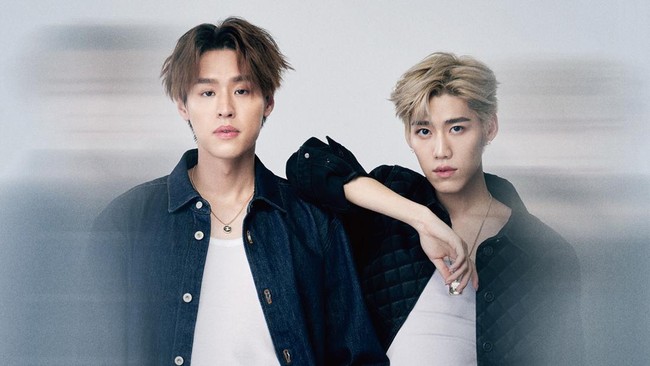 Part 4: FAQs about Billkin voice
1 Is Billkin gay?
Billkin's sexual orientation is mostly straight. Non-straight actors in Thai BL dramas include Fluke, Earth, Mew Suppasit, Prince Naradon, Plustor Pronpiphat, Gun Korawit, and Newyear, who has a YouTube channel with his boyfriend Both (BothNewYear).
2 What is the Billkin concert date?
On July 15, 2023, Billkin's official SNS accounts posted a logo motion trailer to announce the fan meeting, including its date.
The fan meeting was later made available on Netflix in a number of countries.
Conclusion The emergence of AI voice generation technology has revolutionized the entertainment industry, providing artists like BillKin with powerful tools to push the boundaries of creativity. With Billkin voice and the aid of TopMediai Voice Generator, BillKin continues to mesmerize audiences and establish himself as a prominent figure in Thailand's music and acting scene.