Immerse yourself in the captivating world of Bruno Mars, an extraordinary singer, songwriter, and producer whose talent knows no bounds. Now, you can not only enjoy his sensational music but also experience the magic of his speaking voice.
In this article, we will delve deeper into Bruno Mars' impressive career, his unique style, and how you can generate Bruno Mars AI voice using a cutting-edge Text-to-Speech (TTS) voice generator.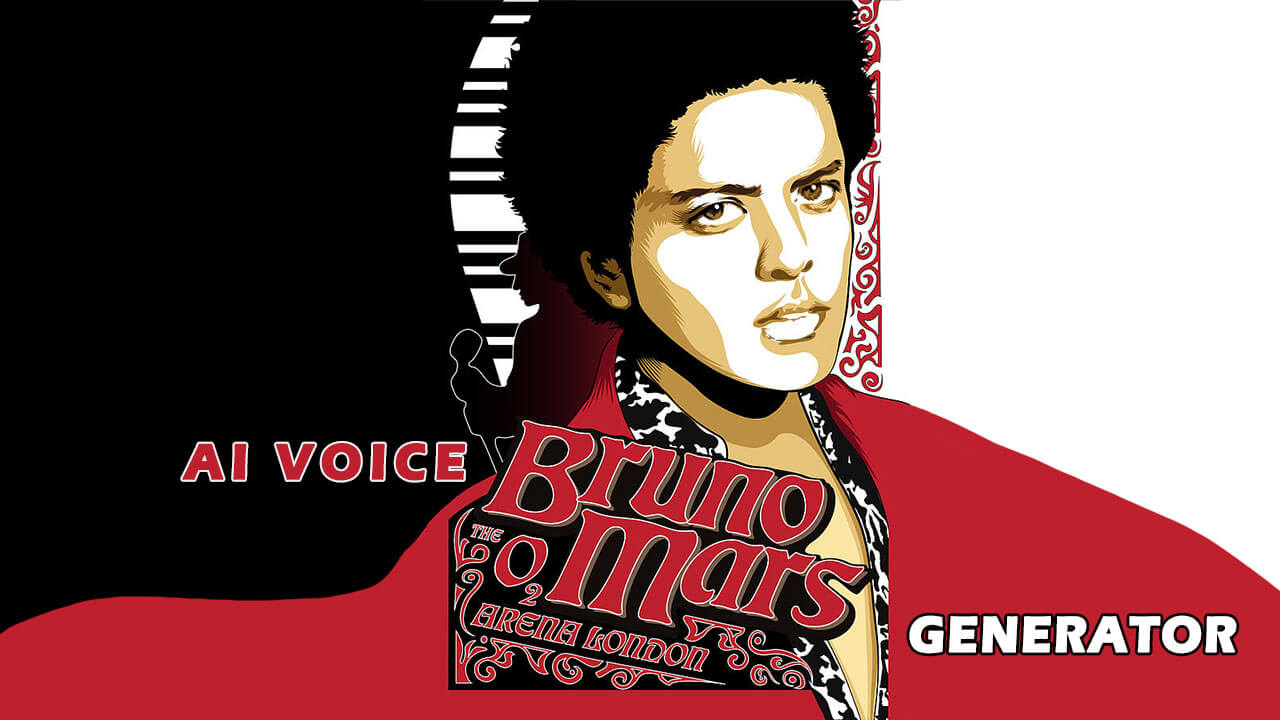 Part 1: Who is Bruno Mars?
Bruno Mars, a highly acclaimed American artist who has taken the music industry by storm is displayed an innate musical talent from a young age. Drawing inspiration from various genres like R&B, pop, funk, and soul, he has developed a signature style that is both infectious and timeless.
Mars' career skyrocketed with the release of his debut album "Doo-Wops & Hooligans" in 2010, featuring chart-topping hits such as "Just the Way You Are" and "Grenade" .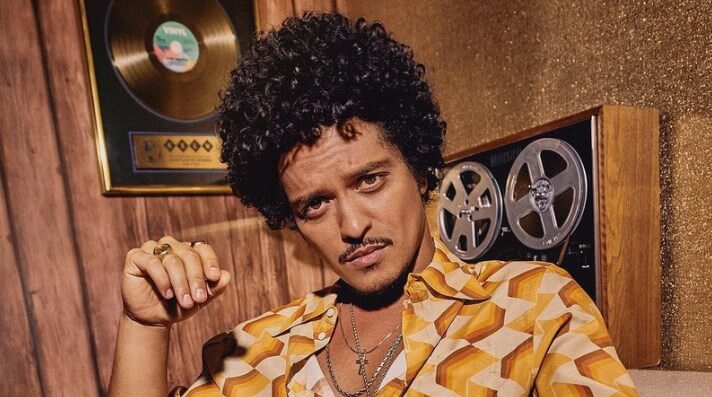 Since then, he has released multiple successful albums, including "Unorthodox Jukebox" and "24K Magic," earning him a plethora of awards, including Grammy Awards, American Music Awards, and Billboard Music Awards.
Bruno Mars' extraordinary vocal range, impeccable songwriting skills, and electrifying stage presence have made him one of the most celebrated artists of our time.
Part 2: How to Generate Bruno Mars AI Voice with Ease?
TopMediai offers a free Bruno Mars AI voice generator, utilizing state-of-the-art AI technology to replicate Bruno Mars speaking voice. Generating his voice is a breeze, enabling you to immerse yourself in the delight of hearing Bruno Mars speak.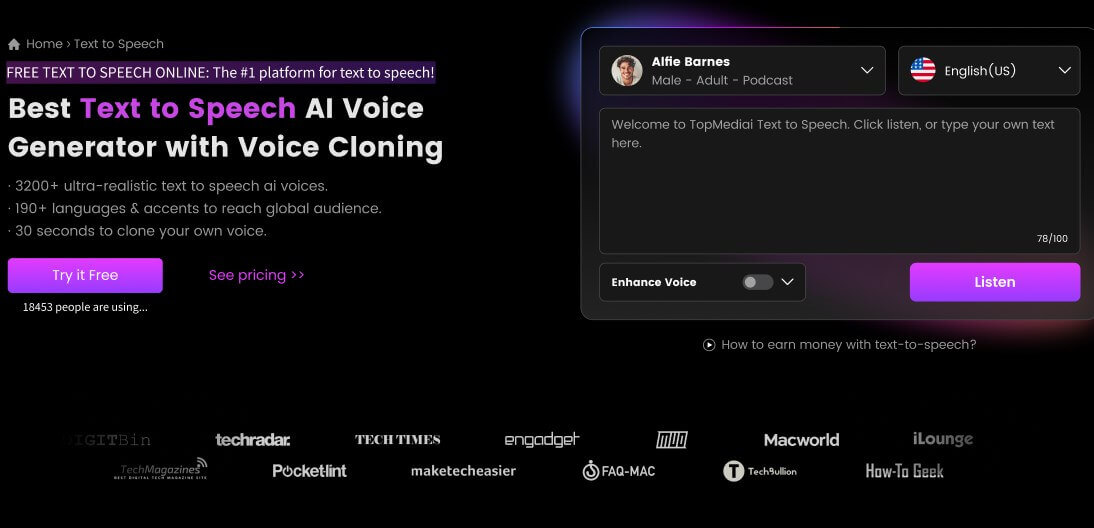 TopMediai have skillfully captured Bruno Mars' unique vocal style, granting fans the joy of hearing him speak at their command. Best of all, it's completely free to use, ensuring that everyone can relish the enchantment of Bruno Mars voice.
How to Use Bruno Mars AI Voice Generator:
Step 1: Visit the TopMediai and navigate to Text-to-Speech.
Step 2: Choose the Bruno Mars AI voice option from "Musicians" selections.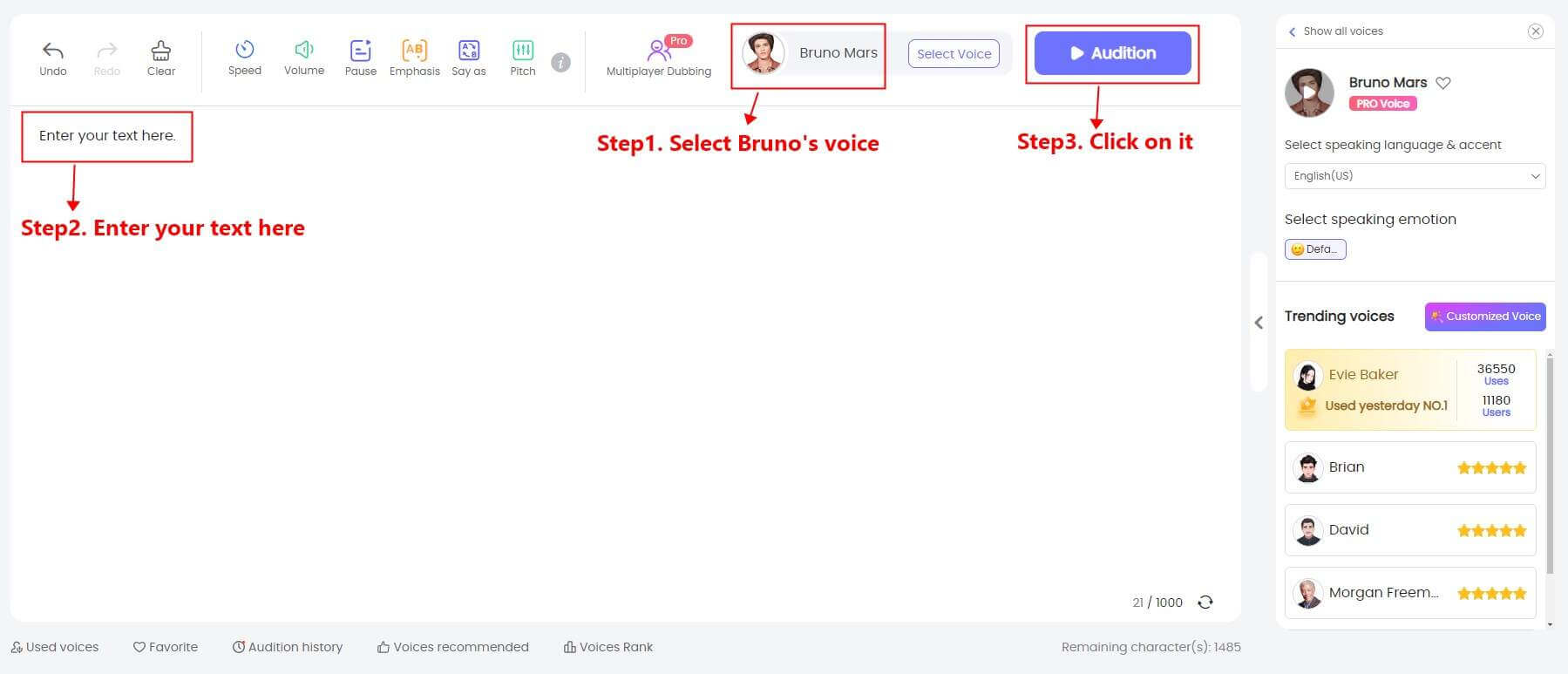 Step 3: Input the desired text you wish Bruno Mars to speak—whether it's a favorite quote, personal message, or anything you desire.
Step 4: Customize the voice settings according to your preference, including pitch, speed, and accent.
Step 5: Click the "Convert" button, and within seconds, witness your personalized Bruno Mars AI voice flawlessly speaking your chosen text.
Key Features:
After finishing the Bruno Mars text to speech filter, you'll have access to over 70 languages and more than 3,500 voiceover options.
You can download the excellent results in any file format of your preference.
We offer a diverse selection of voices, including singers, actors, and more.
Stay tuned for additional features such as audio to text, as we have many more exciting updates in the pipeline.
Bonus: Bruno Mars Concert Upcoming 2023
In addition to experiencing the Bruno Mars AI voice, fans will be thrilled to know that Bruno Mars has an upcoming live concert in 2023. This highly anticipated event will showcase his extraordinary musical talents and captivating stage presence.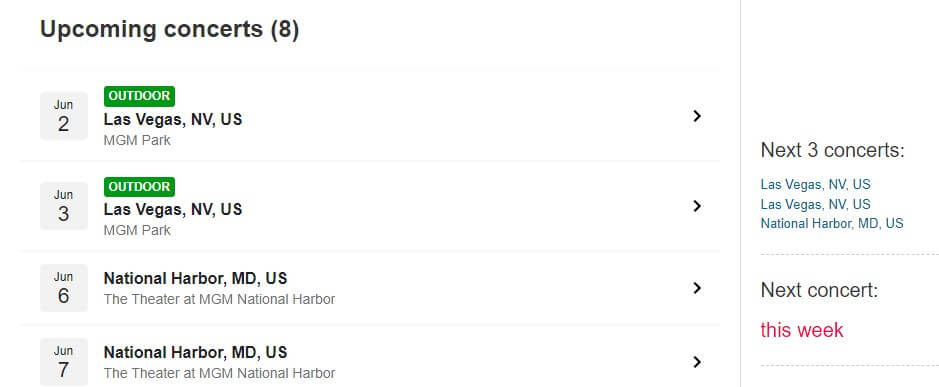 Part 4: FAQs about Bruno Mars AI Voice
1 Is Bruno Mars gay?
Bruno Mars has denied claims that he is gay and has been in a long-term relationship with American model Jessica Caban for over 10 years. Therefore, Bruno Mars is straight.
2 What are the popular Bruno Mars Songs?
Bruno Mars is a successful artist who has sold over 130 million records worldwide, some of the popular Bruno Mars songs are Just the Way You Are, Uptown Funk, 24k Magic, Locked Out of Heaven, When I Was Your Man, The Lazy Song, Talking to the Moon, Young Girls, Count On Me, Gorilla, Runaway Baby, and Please Me.
Conclusion Whether you want to spice up your presentations, enhance your podcasts, or simply have fun with the iconic voice of Bruno Mars, this innovative tool is a game-changer. Remember to visit the TopMediai Text to Speech platform and generate your Bruno Mars AI voice effortlessly.
Embrace the power of AI and enjoy the magic of Bruno Mars speaking voice in your projects.