With the advent of AI and voice generation technology, creating your own Ariana Grande AI voice has become a reality. Imagine having your own personal Ariana Grande AI assistant or using her voice for voiceovers or Be an AI Singer.

It is now possible with the Ariana Grande AI music and voice generator. In this article, we will share how to generate an Ariana Grande AI voice.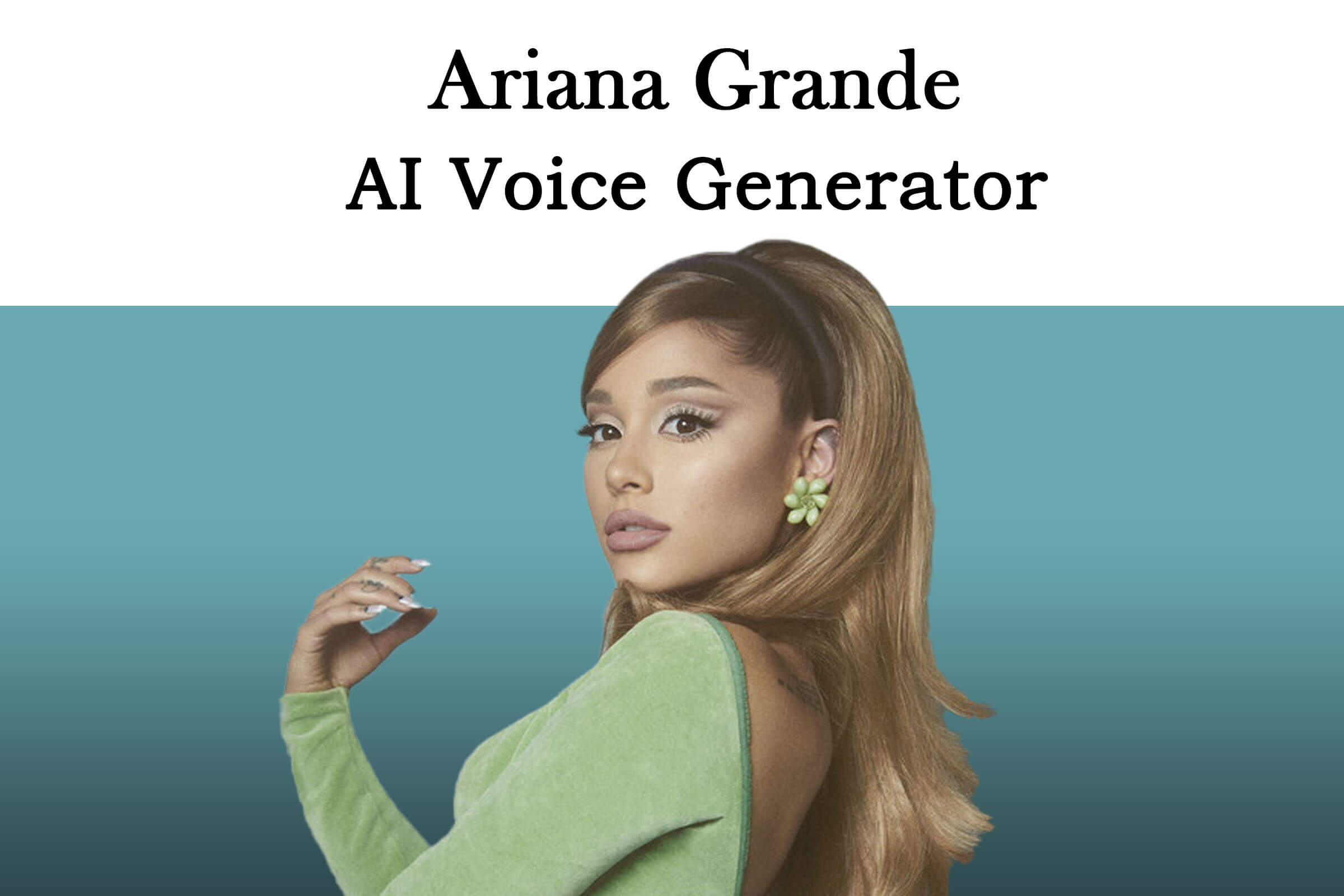 Part 1: Who is Ariana Grande?
Ariana Grande is an American singer, songwriter, and actress who started her career in 2008. She has released multiple hit albums, won numerous awards, and is known for her incredible vocal range and unique voice.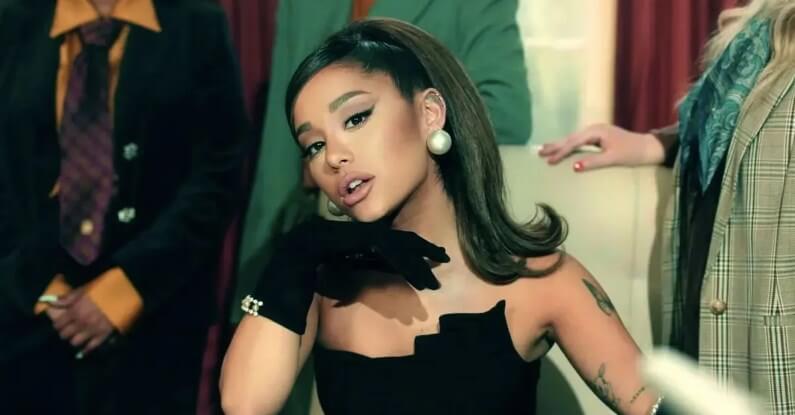 Ariana Grande's voice has a distinctive high-pitched tone and a smooth vocal quality that sets her apart from other singers. She has a loyal fan base and is widely recognized as one of the best female vocalists in the industry.
Don't miss out! Why not generate Ariana Grande ai voice by yourself for free now?

Text to Speech
3 Free Trials of The Selected Voice Below

Ariana Grande
Conversion failed.
Please check out if there are special characters or multiple languages in your text.
Part 2: Most Recommended: How to Generate Ariana Grande AI Voice
TopMediai text to speech utilizes advanced machine learning algorithms to convert written text into spoken words with a diverse set of recognizable voices, including those of famous singers, celebrities, fictional characters, and different accents.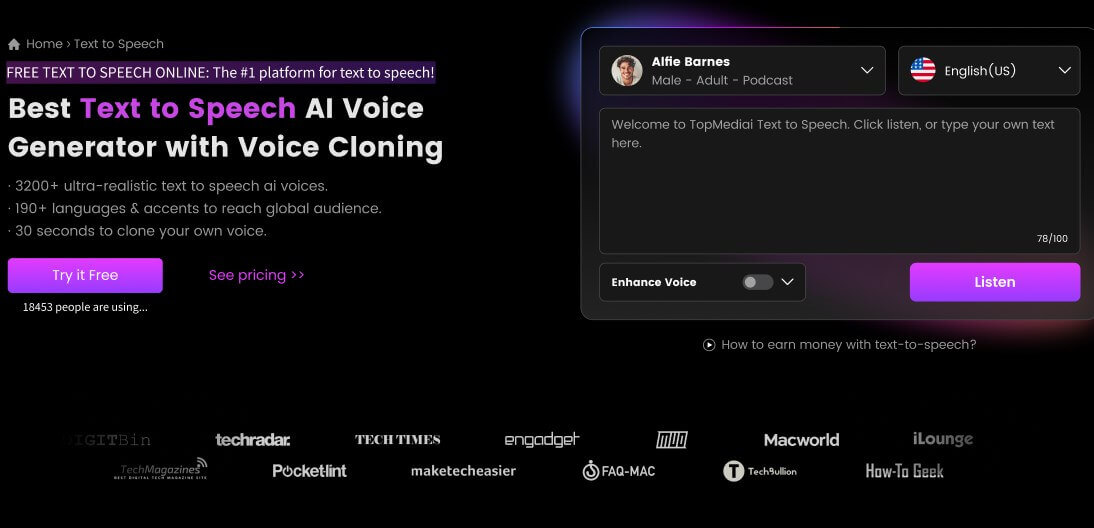 This innovative technology applies machine learning algorithms to study the singer's voice and vocal mannerisms, ultimately producing a new synthesized voice that bears a close resemblance to the original artist's voice.
How to Use Ariana Grande AI Voice Generator:
Step 1: Go to the TopMediai Text to Speech.
Step 2: Upload or copy-paste the text that you want to convert into speech.
Step 3: Choose Ariana Grande Voice in the singers voice type .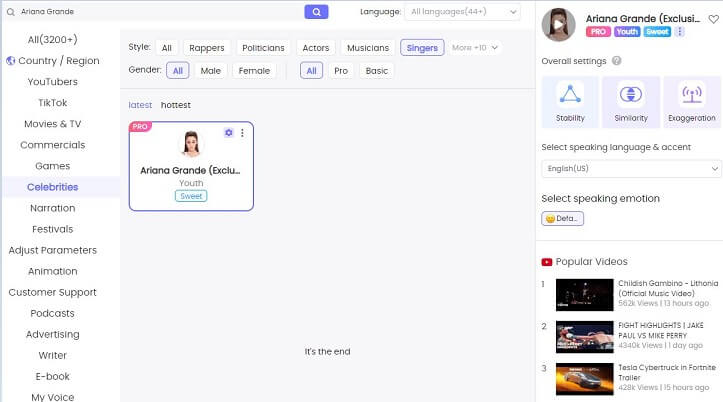 Step 4: Choose the language, voice, and other settings that you prefer.
Step 5: Download the final speech output as an audio file.
Key Features:
TopMediai has the ability to handle multiple languages and output formats, including MP3, WAV, and AAC Speech.
Users can customize the speed, pitch, and tone of the speech to their liking.
There is a vast collection of over 3200+ voices to choose from.
The tool also offers multiple rapper AI voices for users to experiment with.
With support for more than 70 languages, users can easily convert their text to speech.
Additional features include text highlighting and the ability to convert text from images or scanned documents.
Pros
User-friendly.

A vast selection of voices.

The text-to-speech feature includes popular voices like Donald Trump and famous rappers.

Users can easily produce voiceovers for their videos.

This tool is entirely free for users to utilize.
Cons
the desktop version of this tool is not available.
Also Recommended: TopMediai Online Free voice changer for Ariana Grande.
Part 3: How to Make Ariana Grande Sing Whatever you Want?
Imagine having the ethereal voice of Ariana Grande sing whatever your heart desires. Yes, you read that right – our groundbreaking platform empowers you to infuse Ariana Grande's vocal essence into your creations.

Let's embark on a journey to discover how you can harness the magic of theTopMediai AI Cover and make Ariana Grande sing whatever you want, whenever you want.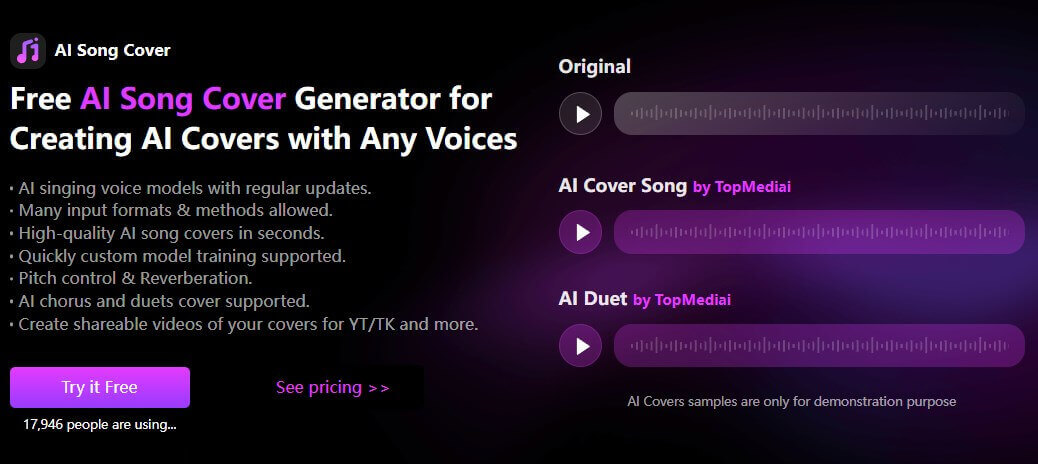 How to use Ariana Grande ai cover generator?
Step 1: Go to the official website of TopMediai AI Cover.
Step 2: Upload the song you want to cover in Ariane Grande's ai voice.
Step 3: Choose Ariana Grande's ai model.
Step 4: Start your ai cover by clicking the "Create" button.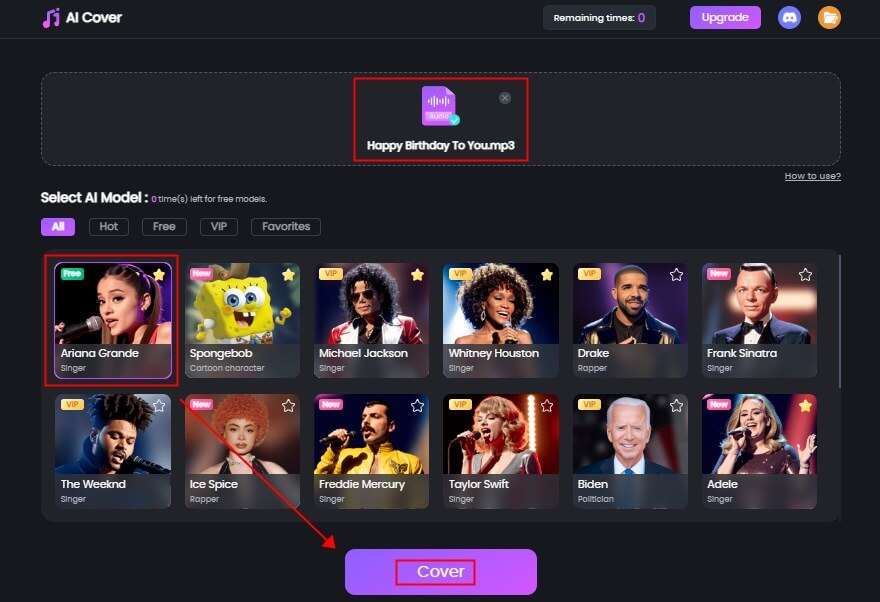 Step 5: Now preview and download your new song!
Part 4: FAQs about Ariana Grande AI Voice Generator
Finally, we come to the most asked questions for Ariana Grande AI Voice Generator.
1 What is Ariana Grande Singing Voice Type?
Grande's vocal weight, output, tessitura, and timbre have earned her a reputation as a light lyric soprano. Her weightless voice effortlessly flutters throughout her entire range, making her highly regarded in this category.
2 Why did Ariana Grande Leave the Voice?
After joining The Voice in 2021, Ariana Grande will not be returning for the next season as she is currently busy filming the movie adaptation of the award-winning Broadway musical, Wicked. The film will feature Grande in the role of Glinda and Cynthia Erivo as the Tony award-winning Elphaba.
3 Can l Use AI Ariana Grande Singing Voice to singing?
Of course you can singing her songs. TopMediai supports using Ariana Grande voice to do what you want, including singing. If you sing in Ariana's voice, she won't be able to tell the difference!
Conclusion Generating your own Ariana Grande AI Voice is a fun and exciting way to use technology to your advantage. With the help of TopMediai text to speech, you can create or change a personalized Ariana Grande AI voice that can be used for various purposes such as content creator, voiceovers, and even as a rap singer.

So, what are you waiting for? Start creating your own Ariana Grande AI voice now and use AI voice singing!