Experience the power of our Emmanuel Macron voice generator. Create realistic and authentic voiceovers in the style of the former French President.

Customize and generate voice recordings that capture the essence of Macron's distinctive vocal characteristics. Try our Emmanuel Macron Text to Speech today!

Text to Speech
3 Free Trials of The Selected Voice Below

Emmanuel Macron
Conversion failed.
Please check out if there are special characters or multiple languages in your text.
Part 1: Facts about Emmanuel Macron [Take a Quick Look!]
Emmanuel Jean-Michel Frédéric Macron, born on December 21, 1977, is a prominent French politician who has held the position of President of France since 2017. Additionally, he serves as one of the two Co-Princes of Andorra.

Prior to his presidency, Macron gained valuable experience as the Minister of Economics, Industry, and Digital Affairs during President François Hollande's administration from 2014 to 2016.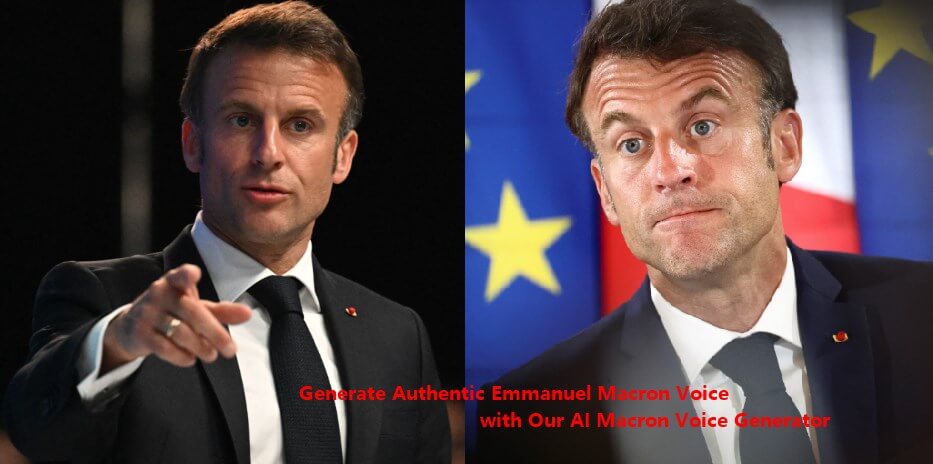 Macron began his professional career as a senior civil servant at the Inspectorate General of Finances. Later, he transitioned into the field of investment banking, working at Rothschild & Co., where he made significant contributions.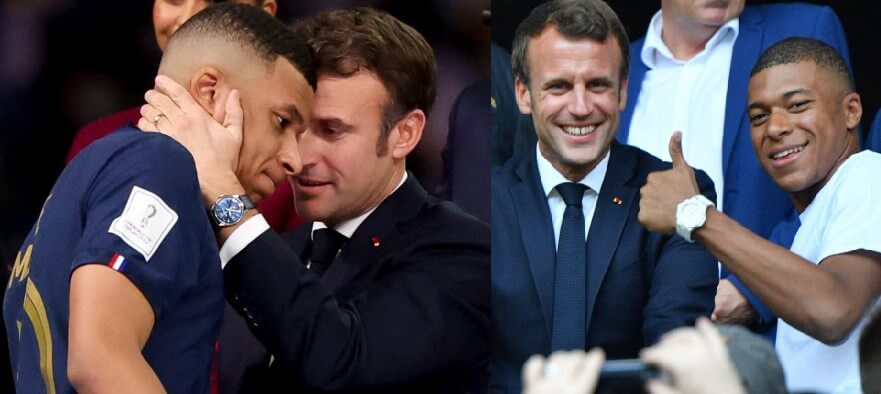 You may also like: How to Generate Kylian Mbappe's AI Voice?
Part 2: Create Compelling Content with the Macron Voice Generator
In the realm of content creation and digital media, finding the right voice to convey your message is crucial. Imagine having access to a powerful online tool that enables you to generate high-quality voiceovers inthe voices of renowned politicians, be it Donald Trump, Joe Biden or Barack Obama.

Look no further than TopMediai text to speech , an innovative text-to-speech voice generator that boasts an extensive selection of political voices, including the distinctive and authoritative tone of Emmanuel Macron.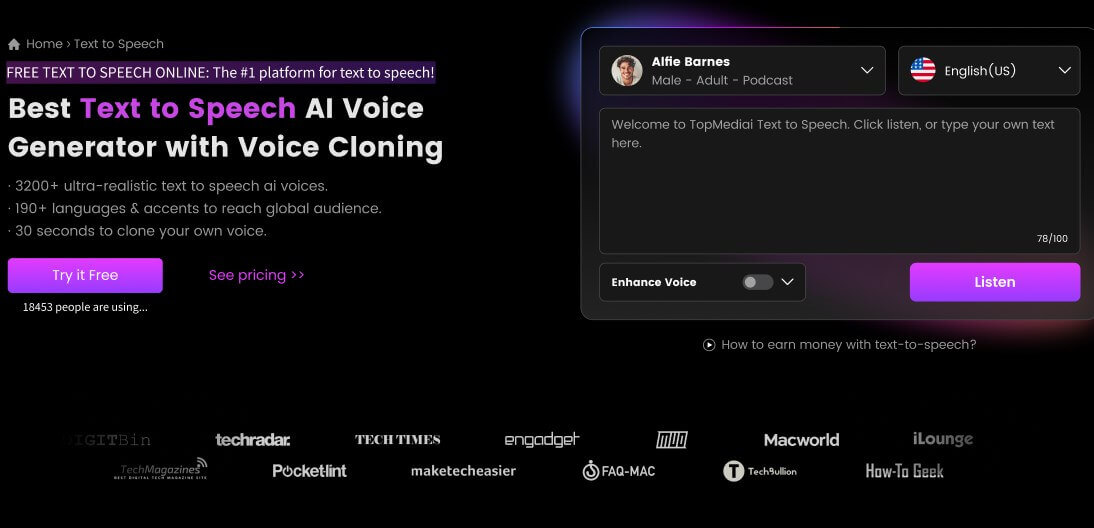 How to Generate Emmanuel Macron's voiceover:
Step 1: Visit the TopMediai Text to Speech online.
Step 2: Upload the text into the box which you want to convert into a speech or voiceover in Emmanuel Macron's voice.
Step 3: Locate the categary "Politicians" and then find out Emmanuel Macron.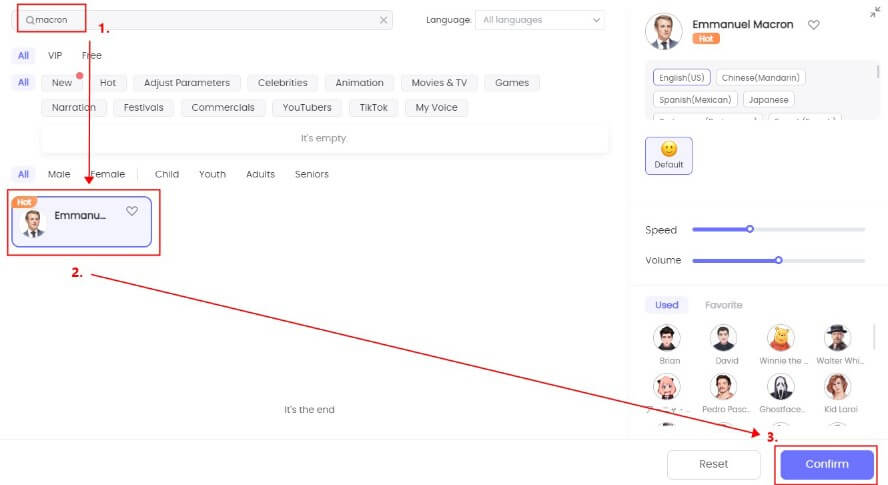 Step 4: Click on Convert and then preview it .
Step 5: That is it! Time to download your realistic Emmanuel Macron voiceover.
Offering a wide range of other prominent political voices from around the world.
Support for 3200+ ai voices and multiple languages (70+) and accents.
Providing flexibility in terms of customization. Users can adjust the speed, tone, and pronunciation to suit their specific needs.
Revolutionizing the way content creators, marketers, and individuals engage their audience with tts and voice changer.
Real-time preview of the output speech.
Pros
Simple interface. You can find the sounds you want by category or search directly.

Update and optimize the sound regularly.

Some live voices support custom parameters.
Cons
You need an internet connection for it is an online tool.
Part 3: HOT FAQs about Emmanuel Macron
1 How many languages can Macron speak?
Emmanuel Macron is known to be proficient in several languages. Besides his native French, he is fluent in English, which he often uses during international events and when communicating with non-French speaking audiences.

Additionally, Macron has demonstrated a solid command of German, which he frequently employs when engaging in discussions or negotiations with German-speaking counterparts.
2 Who was the first French president?
The first President of France was Louis-Napoléon Bonaparte, who later became known as Napoleon III. He served as President from December 20, 1848, until December 2, 1852, when he staged a coup d'état and established the Second French Empire, with himself as Emperor.
3 Who was the first French president?
The age difference between the current President of France, Emmanuel Macron, and his wife, Brigitte Macron, is approximately 25 years. Emmanuel Macron was born on December 21, 1977, while Brigitte Macron (formerly Brigitte Trogneux) was born on April 13, 1953.
Conclusion In conclusion, the Emmanuel Macron Voiceover Generator is a game-changer for content creation. By leveraging Macron's distinctive voice, you can captivate your audience, enhance brand credibility, and boost engagement.

Embrace the power of the Macron Voiceover Generator to create impactful content and leave a lasting impression on your audience. Elevate your brand with Emmanuel Macron's voice today and revolutionize your content strategy.