We have extensively talked about Obama and Donald Trump here and how you can sound like them for fun and some chuckles with friends. Streaming your gaming endeavors using their voice for maximum effect makes it funnier. As the latest President of The USA is Joe Biden, you can sound just like him using the best Joe Biden text to speech tools or Joe Biden voice generator. Let's check it out!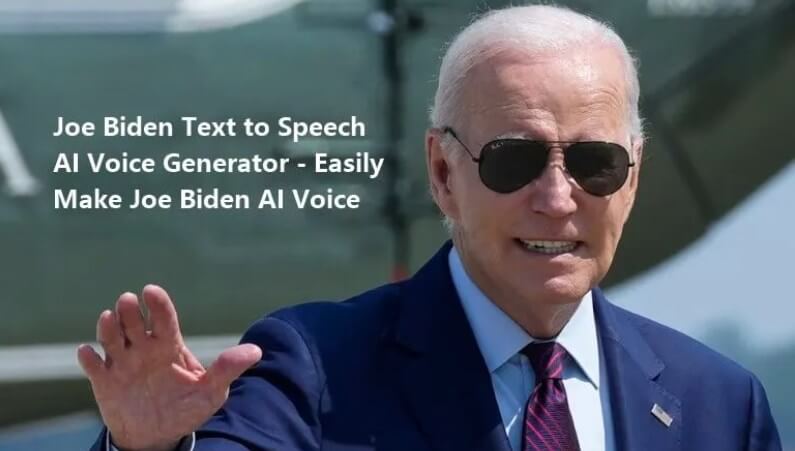 Part 1: Who is Joe Biden?
The 47th President of the USA replaced Donald Trump on the premise of building our communities back better when he was sworn in after serving 36 years as a US senator. He was born in Pennsylvania to the Biden family in 1953 and studied at the University of Delaware in Law School, and has been serving New Castle County Council.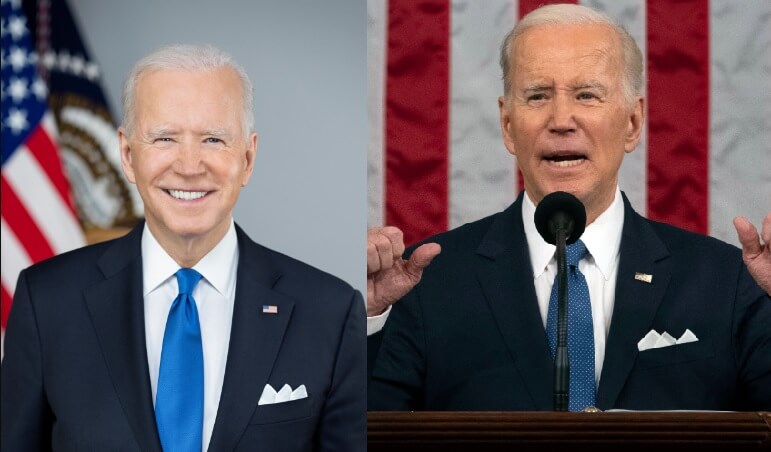 President Biden built a reputation for advocating for addressing a few of our country's most significant global and domestic concerns during his 36 years as a senator from Delaware.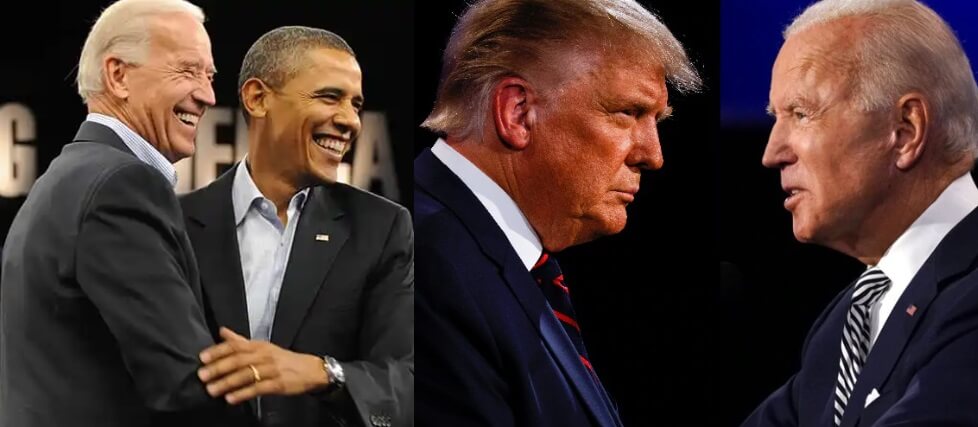 He defeated Donald Trump and Mike Pence with the help of Kamala Harris and became the oldest President in United States history. His most recent endeavors have been making a female vice president, addressing covid 19 issues full-on, focusing on American Rescue Plan Act, Respect for Marriage Act, and so on.
He is also known for his foreign policies, such as the Paris Agreement, finally bringing back troops from Afghanistan, and more.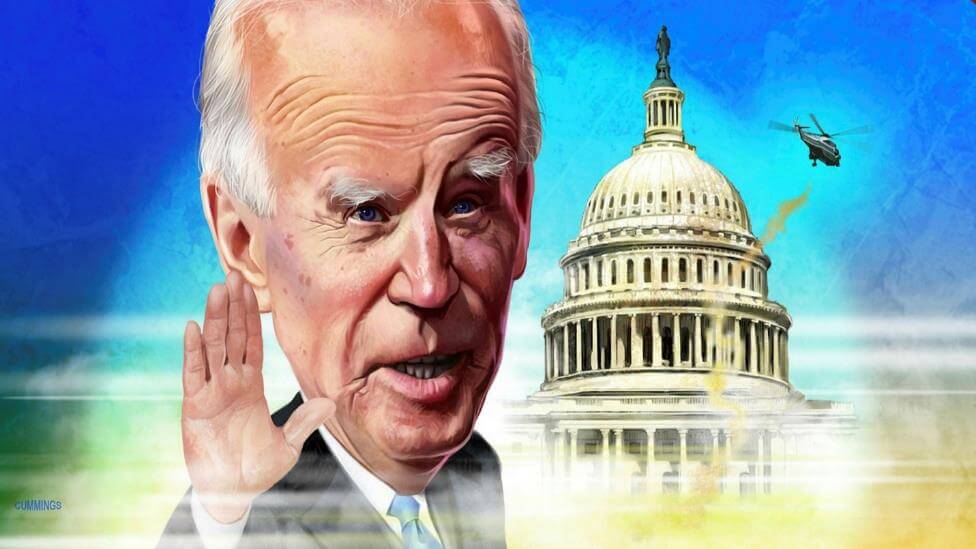 Part 2: Best Joe Biden Text to Speech Generator
So if you want to sound exactly like the latest President of the United States of America, we have the best online web-based Joe Biden text to speech tool for you in this section.
Experience the powerful voice of the President of the United States with Joe Biden Text to Speech! Our online tool allows you to convert any text into a lifelike speech in the voice of President Joe Biden.
Have you ever wished you could talk the most well-known quips and phrases from Joe Biden in your feeds or leave audio messages for your loved ones? Then turn to TopMediai, a Joe Biden text to speech producer on the web.
Perfect for creating political content, educational material, or just for fun, Joe Biden Text to Speech lets you add a professional touch to your projects.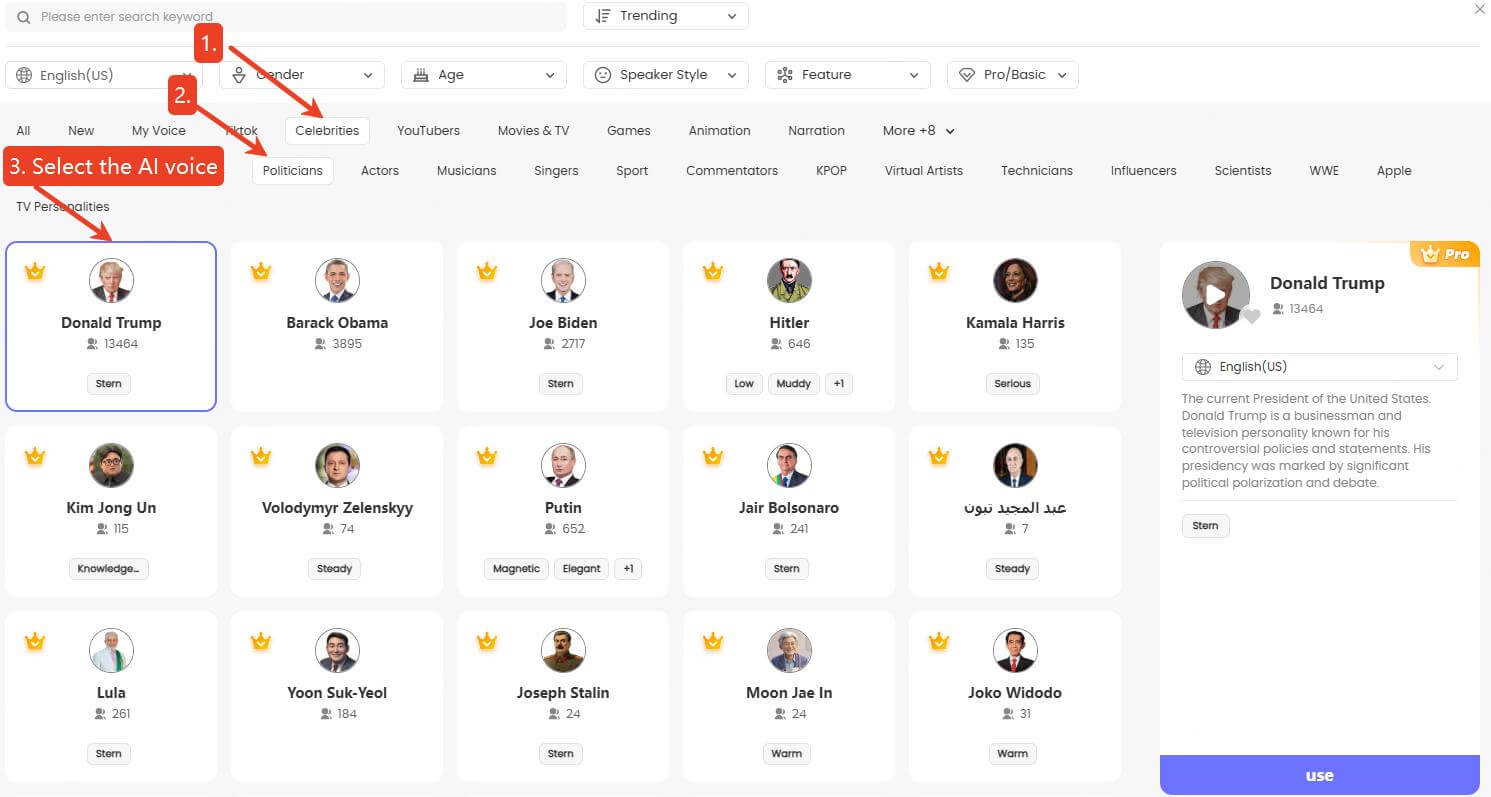 Key Features:
Once you've finished the Joe Biden text to speech converter, you can choose from having multiple languages and 3,200 voice effects.
Advanced algorithms to generate realistic Joe Biden voice.
Tons of vivid voiceover options for your videos.
70+ languages available to work with, including British, Spanish, Japanese, Arabic, French and so on.
Use the tool for many different scenarios like storytelling, news casting, and making audiobooks.
Available for celebrity text to speech voice.
Multiple other president ai voice generators choices.
How to Use Joe Biden Text to Speech:
Step 1: Visit the TopMediai online website to get started.
Step 2: Enter your phrase in the message box located in the TTS segment.
Step 3: You can vary the speech tone, speed, or output type before submitting your order by selecting the Joe Biden text to speech generator filter from the list and pressing convert.
Step 4: Save the modified file to your system.
Step 5: For additional inventive ways to use the Joe Biden text to speech approach, check out their "How to" page.
Pros
Time-Saving – Converting any voice within seconds is now easy.

Ease of Use – Simple and easy steps for Joe Biden text to speech conversion.

Best Voice Modulation – Text to speech technology from TopMediai.com has a fantastic output quality.
Cons
Still a new tool, and more features are added regularly.
Part 3: Other Joe Biden Voice Generators Recommended
Did you think we would only mention one Joe Biden voice generator? Well, we have two more in this section. So let's begin.
If you are looking for one of the most realistic Joe Biden text to speech generator tools, ElevenLabs.io is your answer. Let's look into some of its great features.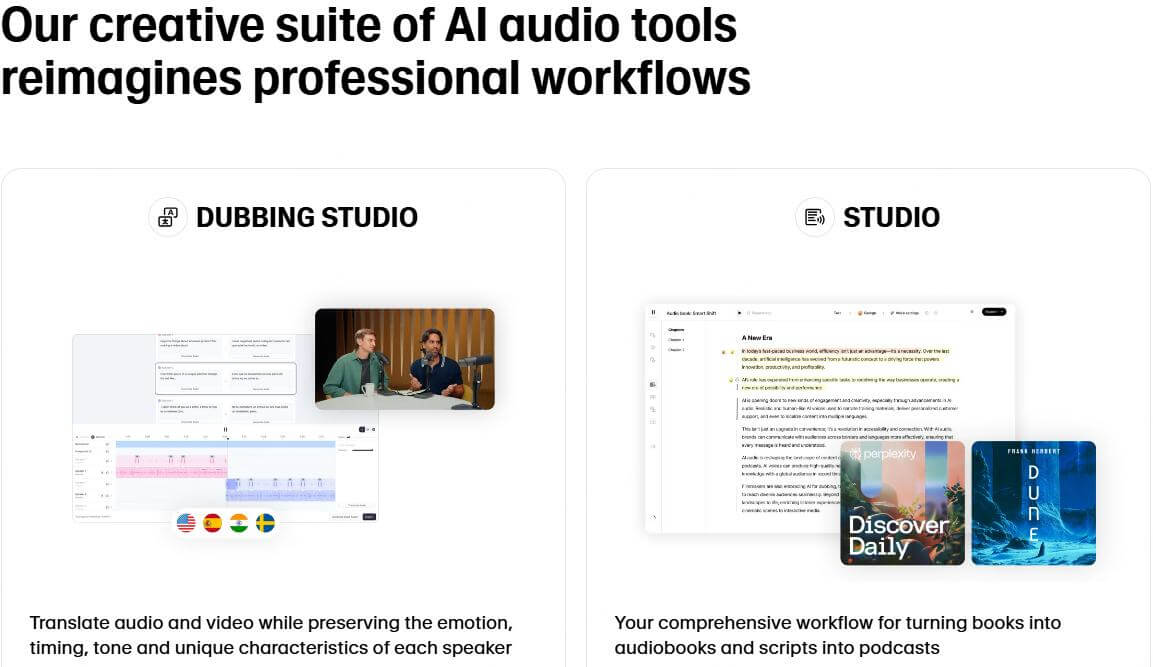 Key Features:
Rich and lifelike voice creation if you are a content creator or full-time publisher.
Enhanced features for storytelling.
ElevenLabs has one of the first AI voice generator profiles that can laugh when needed.
Use the tool for many different scenarios like storytelling, news casting, and making audiobooks.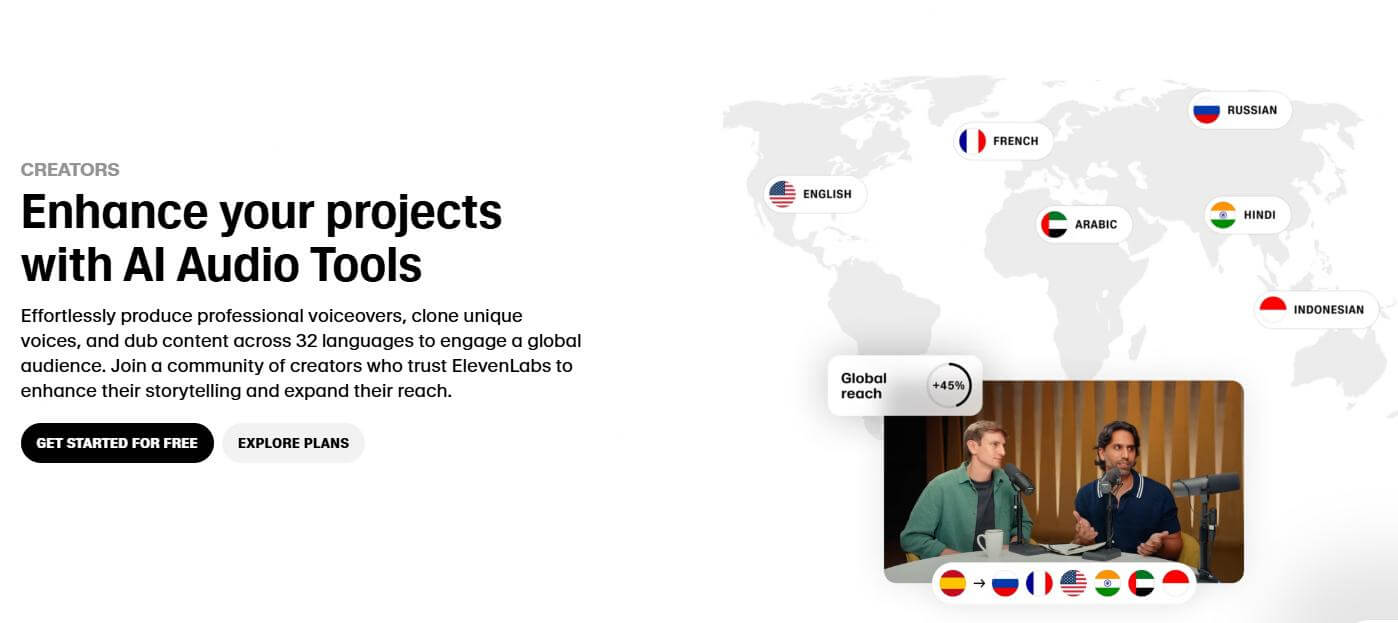 With only a few taps, you can quickly produce the finest Joe Biden text to speech using the free, community-supported online platform FakeYou. So many endearing and well-known voices are available that it won't take long to create the next big meme featuring Joe Biden as the front star.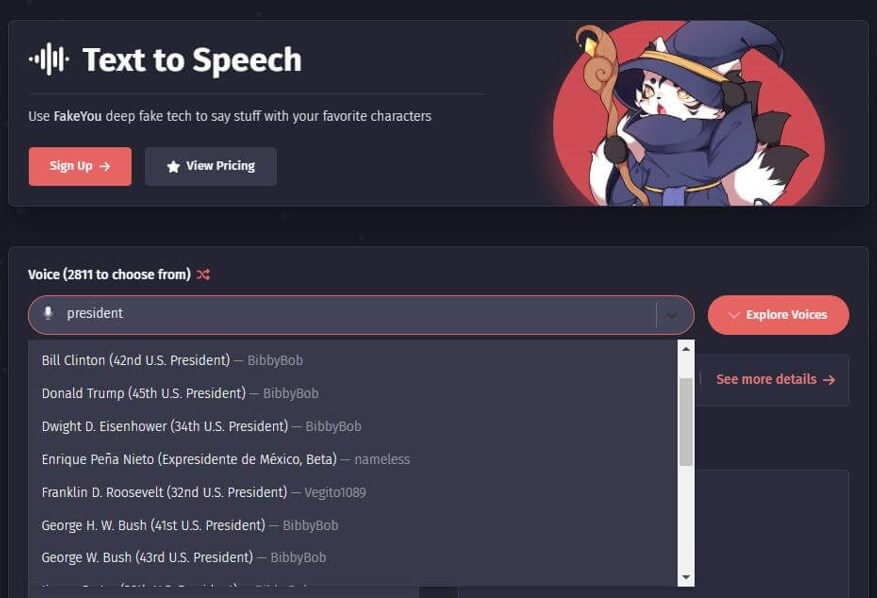 Key Features:
Power experts optimize all the accents that can be produced utilizing their cutting-edge AI technology, which produces incredibly lifelike Joe Biden text to speech generator filters.
Easy to use with effective outcomes.
FakeYou provides voiceover video creation capabilities in addition to TTS functionalities.
Part 4: FAQs about Joe Biden Voice Generator
Following are 3 frequently asked questions for Joe Biden text to speech enthusiasts.
1 What is Joe Biden's Opinion About Ai and Ai Voice?
While there isn't any opinion by Joe Biden about Ai voiceover or such, there has been strong support for the draft made earlier this year. In this draft, citizens can opt out of any Ai algorithmic decisions, so specific communities aren't left out of important decisions due to segregation or discrimination. This will adversely affect the private sector as they cant exploit them any further.
2 Is There a Joe Biden Text to Speech Voice Generator Online?
Yes, a user can use many online web-based generators to create Joe Biden text to speech voiceover for their streams and fun content.
You don't need to install programs; just examine the information we've supplied on the top three Walter White speech generator websites. For this reason, you can discover TopMediai, FakeYou, and ElevenLabs in this post.
3How to make Joe Biden text to speech on TikTok?
Like many other celebrities who are part of TTS on TikTok, there isn't any filter for Joe Biden right now. What you can do is utilize an online TTS generator like TopMediai to help you create a Joe Biden text to speech voiceover, which you can then upload with your video.
Conclusion:
Barak Obama
and
Donald Trump
may have been one of the most popular presidents made into super viral memes in their times, but Joe Biden is not behind. If you are someone like such, you can utilize any of the
Joe Biden text to speech
voice generators we mentioned above. It have 3,200+ voice filters and up to 70+ languages and accents to choose from. How incredible would
Joe Biden ai voice
in Arabic or Korean? Try it out today and hear the President's voice at your fingertips!"