In the ever-evolving world of artificial intelligence, a groundbreaking innovation has emerged that allows you to experience the iconic voice of Jackie Chan like never before.
Introducing the Jackie Chan Voice AI – your ultimate go-to voice generator for creating custom AI speech with the legendary martial artist's unmistakable voice.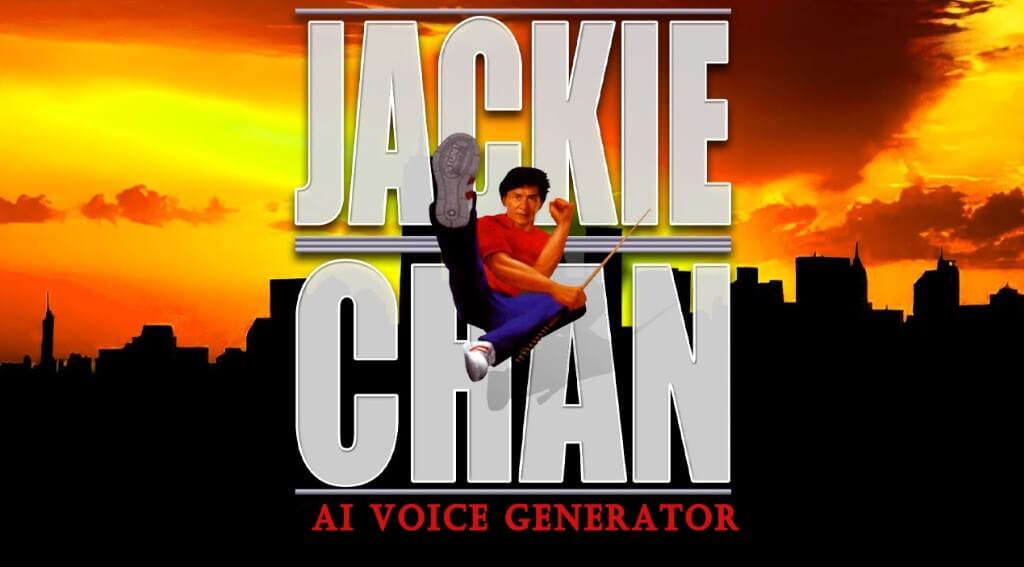 Part 1: How to Replicate Jackie Chan's Iconic Voice?
TopMediai TTS Voice Generator presents an awe-inspiring advancement in AI technology, providing you with the ability to generate authentic Jackie Chan-style speech from any text.
Whether you're a fan seeking to hear your favorite quotes in Jackie Chan's voice or a content creator looking to add a unique touch to your multimedia projects, this AI voice generator is the perfect tool to fulfill your desires.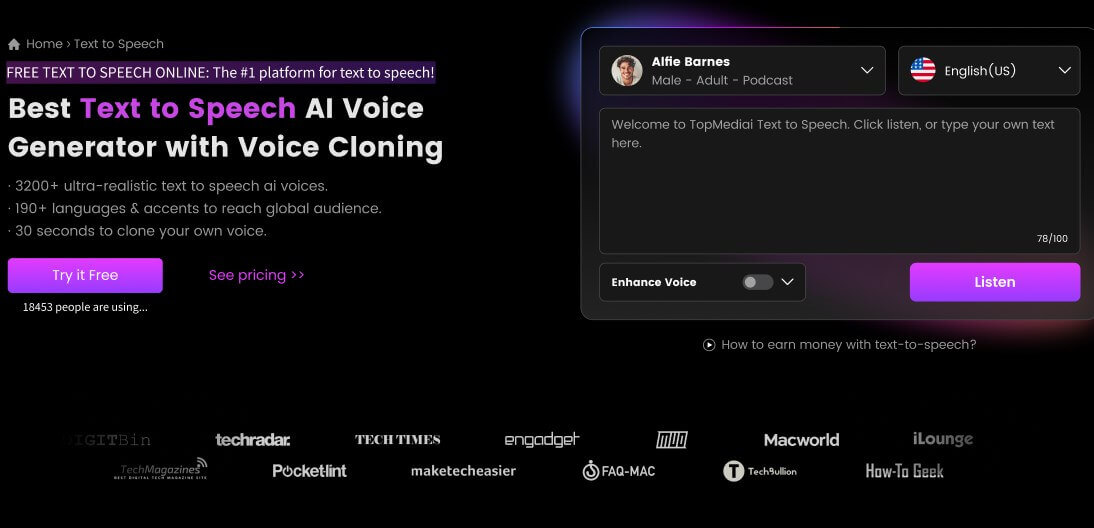 How to generate Jackie Chan AI Voice?
Step 1. Go to TopMediai website and Sign up or log in to your account.
Step 2. Choose "Jackie Chan" AI Voice.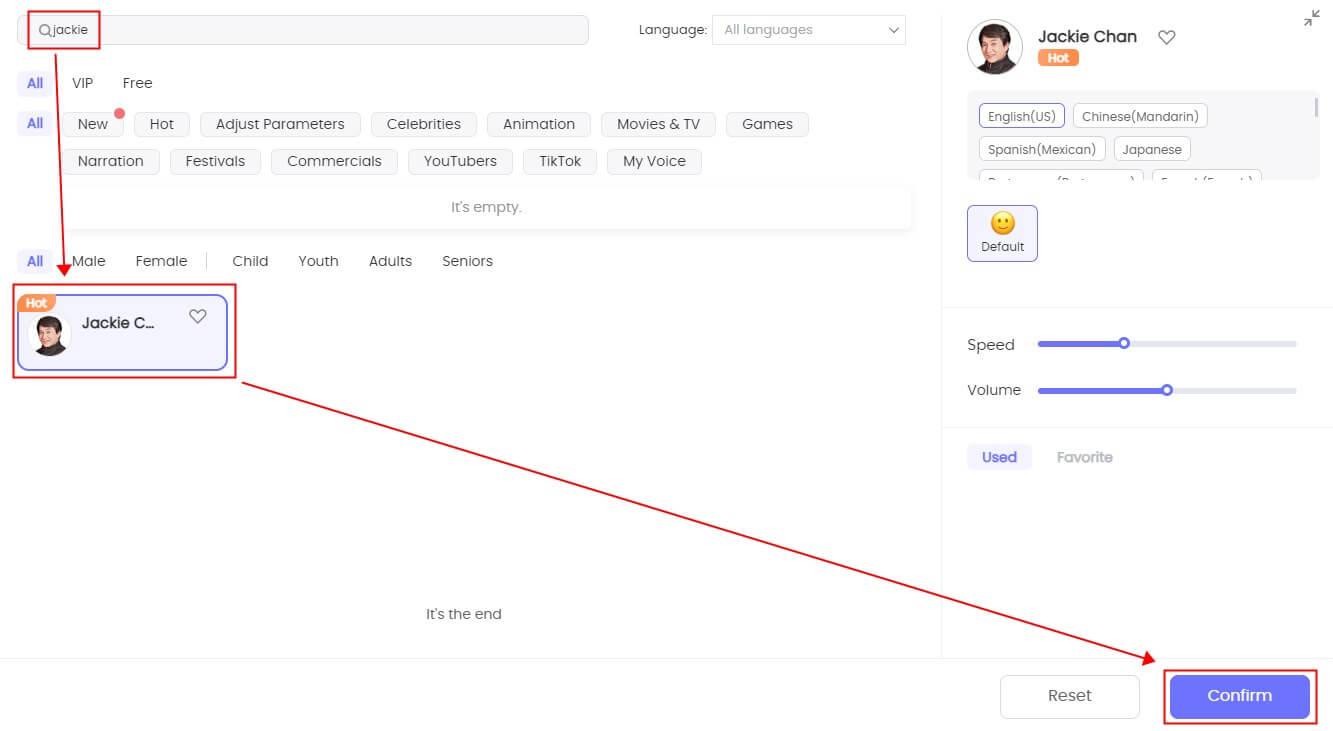 Step 3. Type or paste the text you want Jackie Chan ai voice to say.
Step 4. Optionally adjust settings for speed, tone, etc.
Step 5. Click "Convert" to create the Jackie Chan ai voice.
Step 6. Download the generated audio file.
Focus on:
Diverse voice options with 70+ accents and languages.
Downloadable audio files for easy use in projects.
User-friendly interface for all experience levels.
Cloud-based access, no local installation needed.
API integration for developers.
Regular updates to improve voice quality and features.
Guess you like: From Actress to AI Voice: Unraveling the Michelle Yeoh Text-to-Speech Tech.
Part 2: Who is Jackie Chan?
Jackie Chan, a Hong Kong, China actor, director, and stunt performer, is a global superstar known for his extraordinary martial arts skills and comedic timing. Throughout his illustrious career, he has starred in numerous blockbuster movies and TV shows, captivating audiences with his action-packed performances and infectious charm.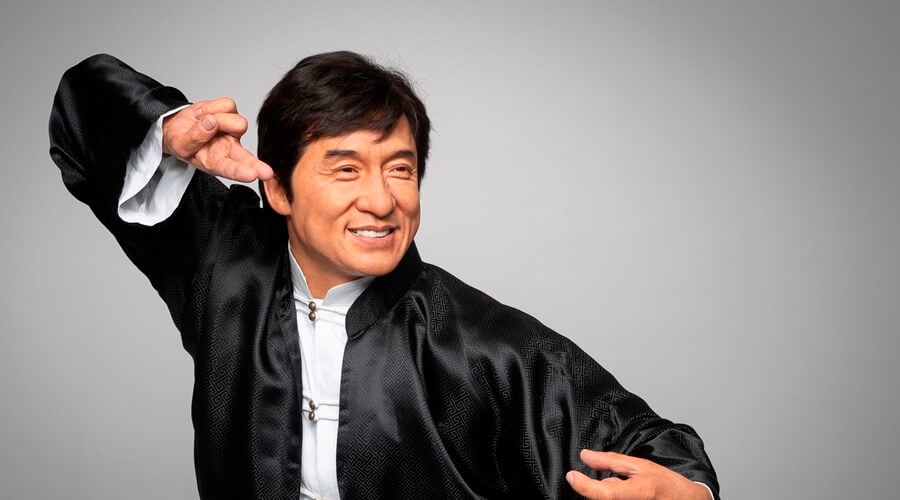 He is celebrated not only for his on-screen performances but also for his dedication to performing his own stunts, setting new standards for action-packed cinema.
Part 3: What are Jackie Chan Movies and TV Shows?
Jackie Chan's filmography boasts an impressive array of action films that have become classics in the world of cinema. From "Drunken Master" to the "Rush Hour" series, his movies have garnered both critical acclaim and commercial success.
Armor of God (1986)
The Karate Kid (2010)
Who Am I? (1998)
Wheels on Meals (1984)
Supercop (1992)
The Foreigner (2017)
Additionally, his TV appearances and philanthropic efforts have further solidified his status as an international cultural icon.
The Jackie Chan Adventures (2000-2005)
Jackie Chan's Stuntmaster (2000)
Saturday Night Live (SNL) (Host - 2000, 2015)
Part 4: FAQs about Jackie Chan Voice AI
1 Is Jackie Chan involved in charity work?
Yes, Jackie Chan is actively involved in charity work and philanthropy. He has supported various causes, including children's welfare, disaster relief efforts, and educational initiatives through his Jackie Chan Charitable Foundation.
2 What is Jackie Chan's nationality?
Jackie Chan is a Hong Kong, China national.
3 Has Jackie Chan won any international awards?
Yes, Jackie Chan has received international recognition for his contributions to cinema. Apart from the Honorary Oscar, he has been honored with awards at various film festivals and events worldwide for his acting and martial arts achievements.
Conclusion Whether you want to hear classic Jackie Chan quotes or create unique content with his voice, TopMediai. AI-powered tool is your gateway to custom AI speech that captures the essence of a true cinematic legend.
Embrace the future of voice generation with the Jackie Chan AI Voice and let your imagination soar with the endless possibilities it offers. Let's do it!