The mesmerizing allure of Hollywood superstar Michelle Yeoh's voice can now be experienced like never before, thanks to the groundbreaking technology of the Michelle Yeoh AI Voice generator. This revolutionary text-to-speech innovation brings the legendary actress's voice to life, providing users with a remarkably realistic and captivating auditory experience.

Join us on a journey and record Michelle Yeoh iconic moments with AI voice.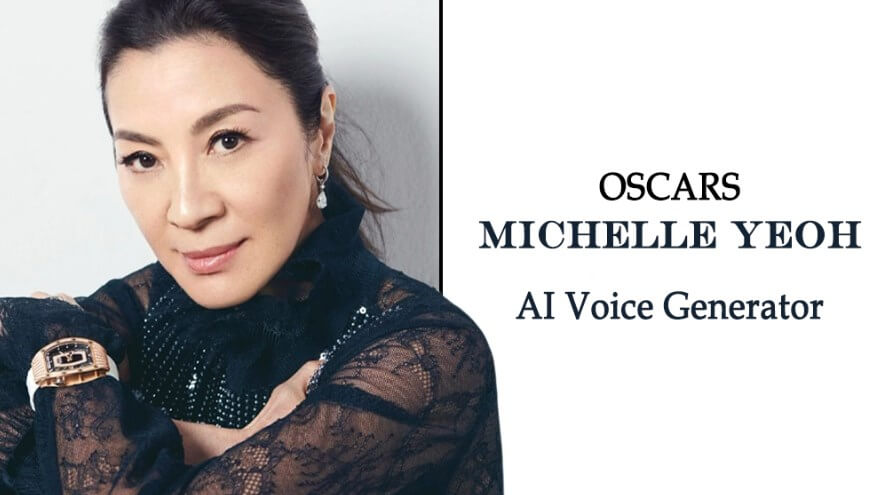 Part 1: Michelle Yeoh Text-to-Speech: Revolutionizing the Audio Landscape?
TopMediai, a leading voice generator technology company, has brought the world of AI and Hollywood together in a remarkable way by creating the Michelle Yeoh AI Voice. Their groundbreaking technology has set a new standard for text-to-speech synthesis, allowing users to access a realistic and compelling representation of Michelle Yeoh's unique voice.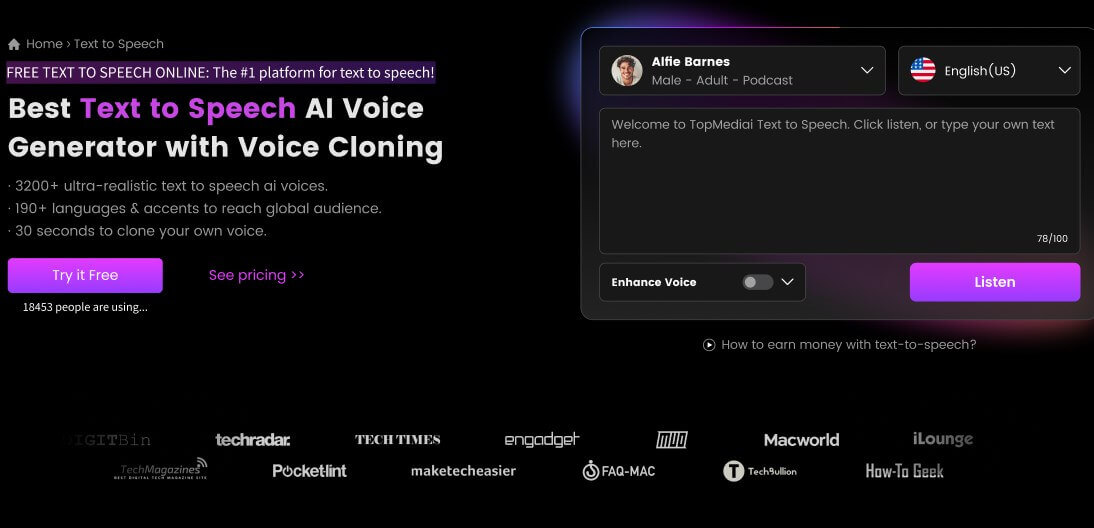 How to Use Text to Speech to generate Michelle Yeoh AI Voice?
Step 1. Choose Michelle Yeoh AI Voice or another voice.
Step 2. Enter your text.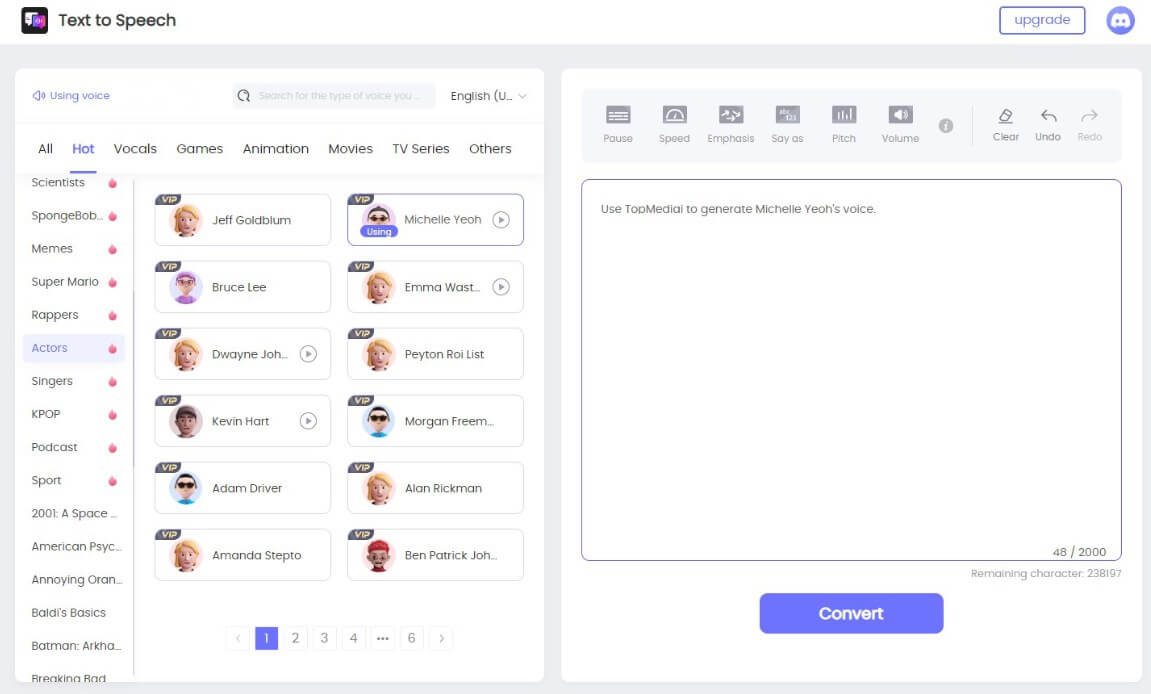 Step 3. Click "Convert" to Generate the voice.
Step 4. Listen and download the audio file.
Step 5. Integrate into your projects if needed.
Step 6. Provide feedback for improvements. Enjoy!
Highlights:
Realistic AI Voices: TopMediai offers lifelike AI voices that sound remarkably human.
Diverse Voice Options: Choose from 3200+ voices, including popular celebrities like Michelle Yeoh.
High-Quality Output: Enjoy exceptional audio quality suitable for professional use.
Easy Integration: Seamlessly integrate the voices into your projects with user-friendly APIs.
Quick Text-to-Speech Conversion: Swiftly convert text into speech for improved efficiency.
Continuous Improvement: TopMediai regularly updates and enhances its offerings based on user feedback.
Don't miss: Ryan Reynolds AI Voice Generator: The Perfect Blend of Talent and AI.
Part 2: Who is Michelle Yeoh?
Michelle Yeoh, a Malaysian-born actress, is a living legend in the world of cinema. She has graced the silver screen with her impeccable performances and unmatched talent for decades.
With a diverse repertoire of roles in both action and drama, Michelle Yeoh has solidified her place as one of Hollywood's most respected and celebrated actresses.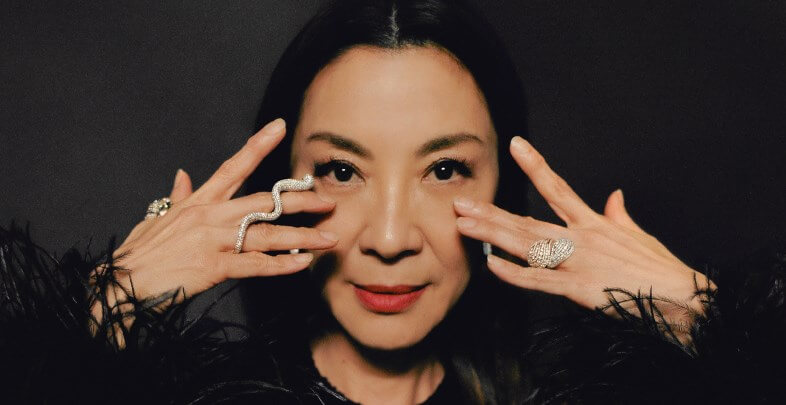 Part 3: Oscars 2023: Celebrating Michelle Yeoh
1. Michelle Yeoh's Journey and Iconic Moments
The Oscars 2023 was a night dedicated to honoring Michelle Yeoh's incredible journey in the film industry. From her breakout role in "Crouching Tiger, Hidden Dragon" to her captivating portrayal in "Memoirs of a Geisha," Michelle Yeoh's career has been nothing short of extraordinary.

The realistic Michelle Yeoh AI Voice added a unique touch to the celebration, allowing fans to relive iconic dialogues and emotionally charged scenes from her illustrious filmography.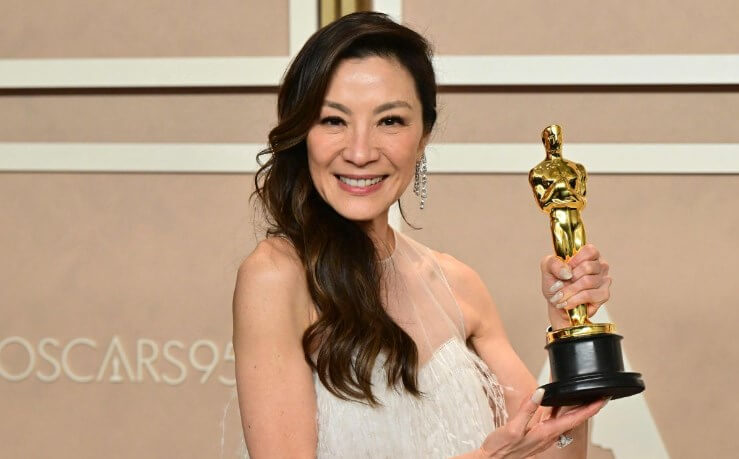 2. Michelle Yeoh's Movies
Throughout her career, Michelle Yeoh has graced the silver screen with numerous critically acclaimed movies. Here are some popular Michelle Yeoh's movies that l love.
Tomorrow Never Dies (1997)
Crouching Tiger, Hidden Dragon (2000)
Supercop (1992)
Crazy Rich Asians (2018)
Everything Everywhere All at Once (2022) -Oscar Winning Film
Part 4: FAQs about Michelle Yeoh Voice AI
1 What is Michelle Yeoh known for?
Michelle Yeoh is known for being an Oscar-winning actor and one of the most prominent Asian actors in Hollywood. She has built an iconic career over three decades and is recognized for her martial arts skills and various memorable stunts in her films.
2 What was Michelle Yeoh's initial career aspiration before becoming an actress?
Before becoming an actress, Michelle Yeoh initially wanted to open a dance studio. However, she ended up pursuing a career in acting and became known for her martial arts skills. Yeoh reflects on her varied career and mentions Quentin Tarantino's influence on her decision to continue acting.
Conclusion Michelle Yeoh's AI voice represents a groundbreaking achievement in the realm of text-to-speech technology.
As AI voice generator technology by TopMediai continues to evolve, we can expect more exciting innovations that bridge the gap between entertainment and artificial intelligence, captivating audiences and leaving them in awe of what the future holds.