Artificial intelligence (AI) technology has taken massive strides, revolutionizing various industries. One fascinating application of AI is the creation of celebrity voices.
This article delves into the exciting world of Justin Timberlake's AI voice and explores its potential applications in the entertainment industry, the rising popularity of voice generator tools, and the future impact of AI voices on the celebrity landscape.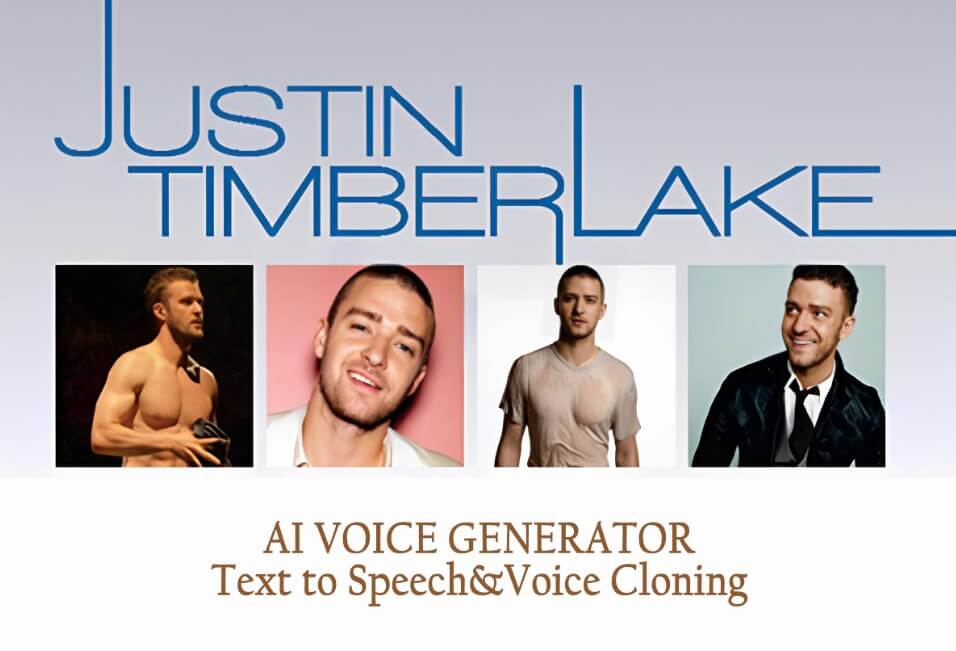 Part 1: What are the Applications of Justin Timberlake AI Voice?
The introduction of AI voice has opened up a plethora of possibilities in the entertainment industry. This advanced technology enables seamless dubbing and voice acting applications.
With the ability to mimic Timberlake ai voice, voice-over artists and filmmakers can now easily recreate dialogues and even entire roles with unmatched accuracy and authenticity.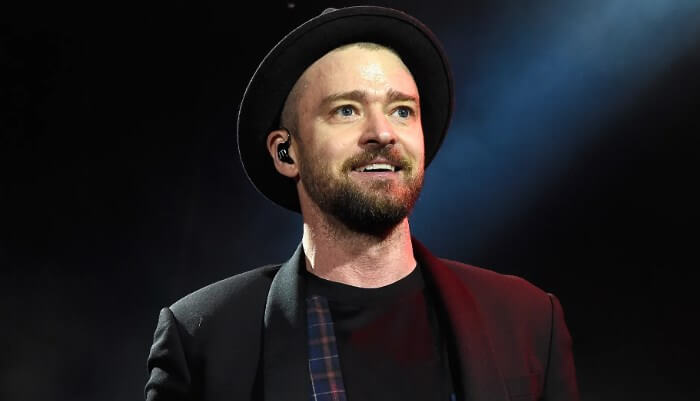 Part 2: How to Generate Justin Timberlake's AI Voice?
The rise of Justin Timberlake voice generator tools has been remarkable, and one of the leading names in this domain is TopMediai voice generator. These tools utilize AI algorithms to analyze Timberlake's voice patterns and generate natural-sounding speech that closely resembles his original voice.
The ease of use and quality output of the voice generators have attracted both professionals and enthusiasts, contributing to their popularity in the creative community.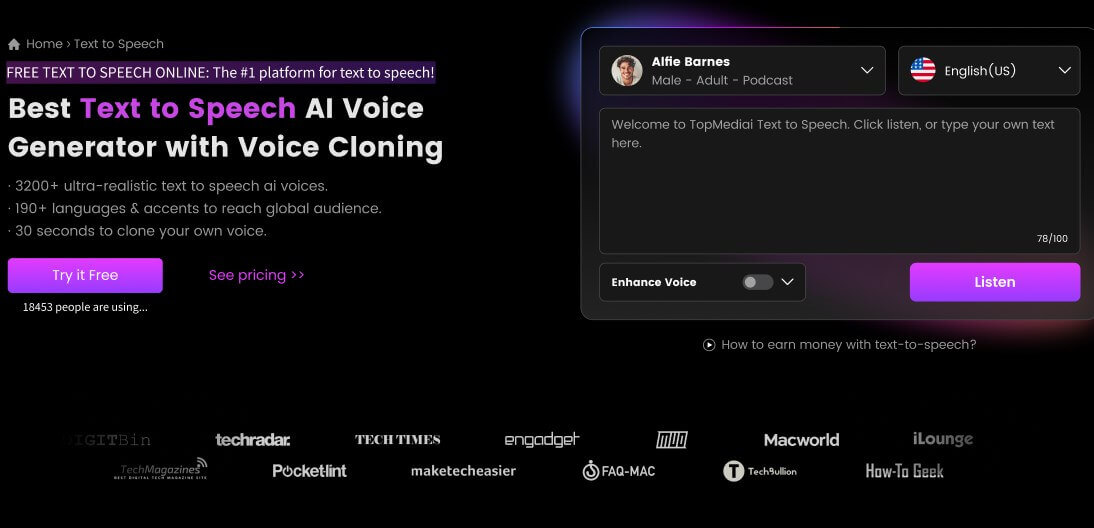 How to Recreate Justin Timberlake's AI Voice?
Step 1. Visit the TopMediai website.
Step 2. Choose Justin Timberlake ai voice model from Singers options.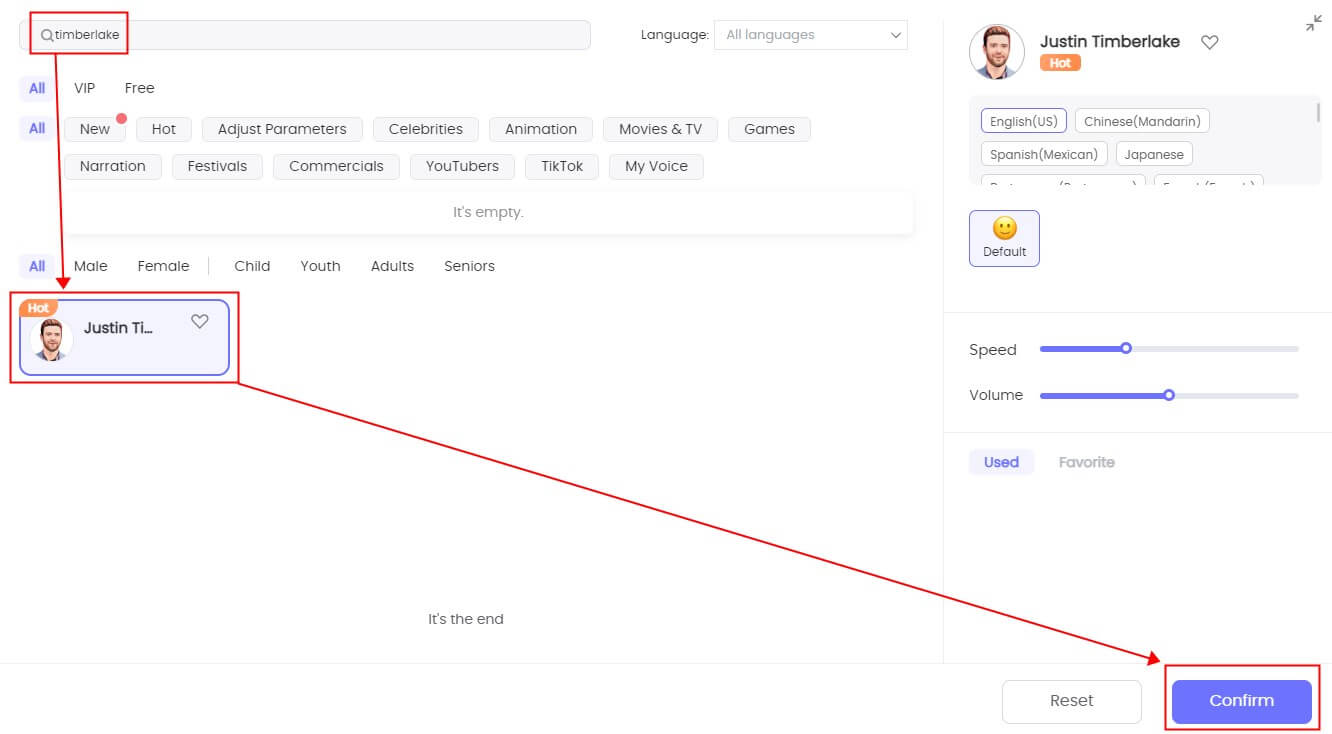 Step 3. Enter your text into the provided text box.
Step 4. Optionally, customize voice settings.
Step 5. Click "Convert."
Step 6. Save or share the generated speech for your desired use.
Highlights:
High-quality AI voice resembling Justin Timberlake's voice.
Multiple celebrity voices to choose from, such as Eminem, Taylor Swift.
Flexibility to input any text for various purposes.
Fast processing for quick results.
Application integration for developers.
Regular updates and improvements for cutting-edge technology.
Don't Miss: Turn Your Voice to Taylor Swift in Real-time with AI Voice Generator.
Part 3: Justin Timberlake AI Voice's Impact
We can expect to see more celebrity voices licensed for AI projects. Justin Timberlake's iconic voice is likely to play a significant role in shaping this future landscape.
Imagine having AI personal assistants or chatbots that interact using Timberlake's smooth and captivating voice, making the user experience more engaging and enjoyable.
Part 4: FAQs about Justin Timberlake Voice AI
1 Has Justin Timberlake won any Grammy Awards?
Yes, Justin Timberlake has won multiple Grammy Awards, including Best Male Pop Vocal Performance and Best Pop Vocal Album.
2 What is Justin Timberlake's occupation?
Justin Timberlake is a singer, songwriter, actor, and record producer.
3 What are some movies Justin Timberlake has starred in?
Justin Timberlake has appeared in various movies, including "The Social Network," "Friends with Benefits," and "Trolls."
Conclusion From enhancing entertainment experiences to exploring the potential of celebrity voice licensing, the impact of Justin Timberlake's AI voice is likely to leave a lasting impression on various industries. As the AI voice technology continues to evolve, we can expect even more exciting developments in the near future.

The future of voice technology by TopMediai is here, and it sounds just like Justin Timberlake!