Kendrick Lamar is one of the most influential and innovative rappers of our time, known for his unique flow, powerful lyrics, and socially conscious message. If you've ever wanted to rap like Kendrick, now you can with our Kendrick Lamar voice generator.

Tools in this article use advanced artificial intelligence algorithms to analyze Kendrick's style and help you create your own speech in Kendrick Lamar's voice ai.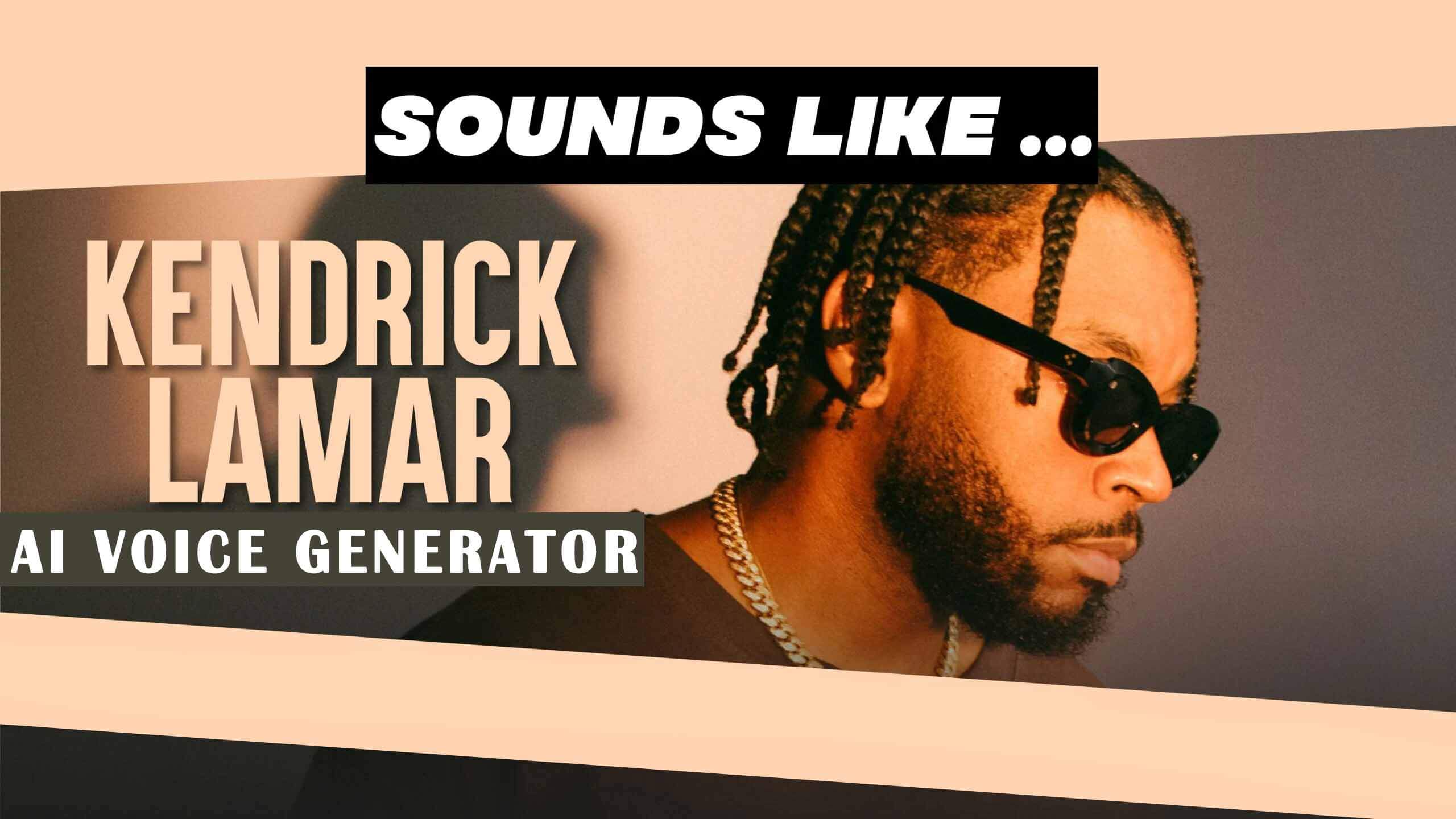 Part 1: Who is Kendrick Lamar?
Kendrick Lamar is an American rapper, songwriter, and record producer. He was born on June 17, 1987, in Compton, California. Lamar first gained major recognition in the hip hop community with the release of his mixtape "Overly Dedicated" in 2010.
Kendrick Lamar, the renowned singer and Pulitzer Prize winner, has made a comeback with his first solo album release since 2017's DAMN. The album, titled "Mr. Morale & the Big Steppers" is Lamar's fifth studio album and was released on May 13, 2022, by PGLang and Top Dawg Entertainment (TDE).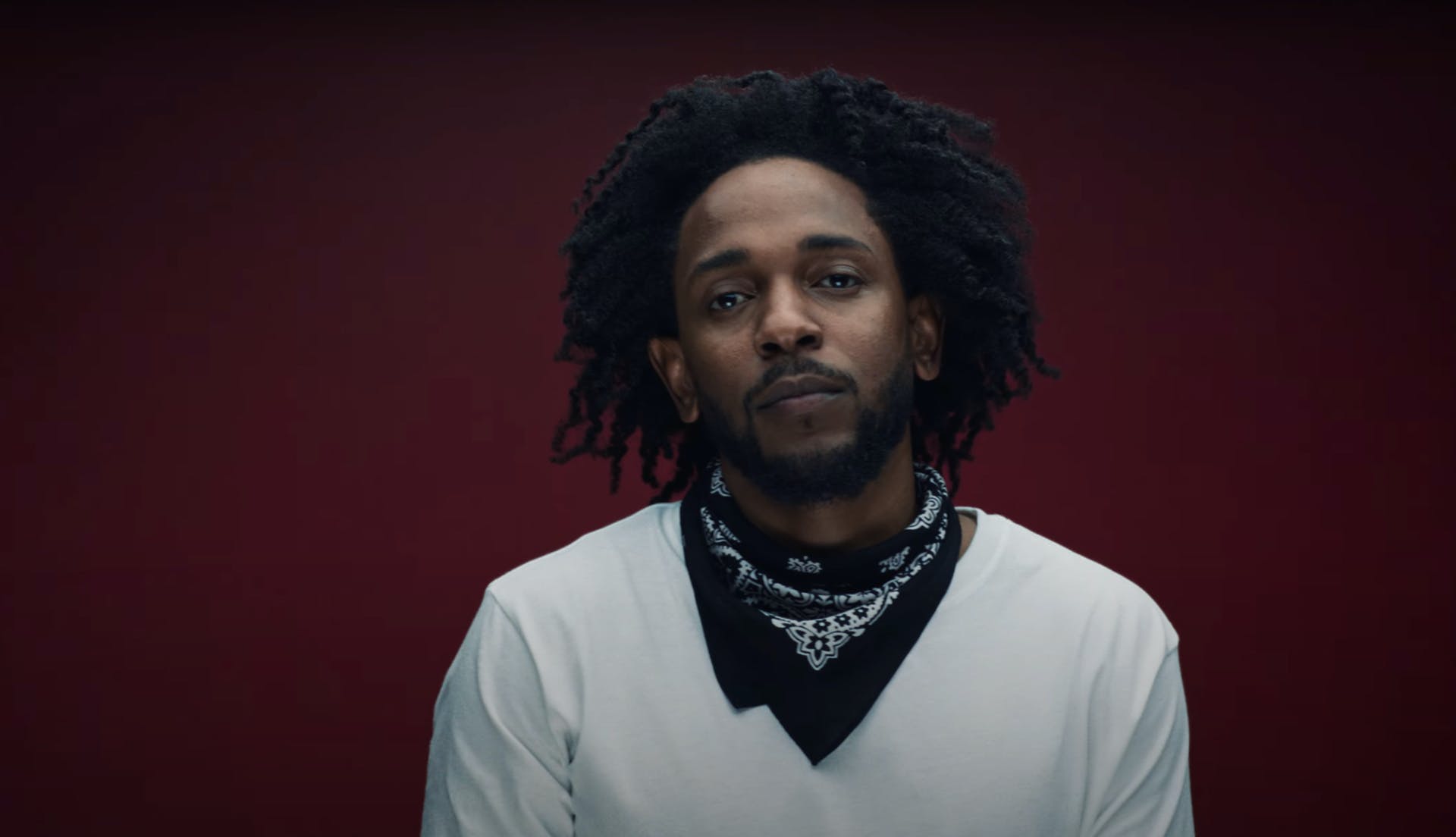 Part 2:How is Kendrick Lamar's Voice?
Kendrick Lamar's voice is known for its versatility and range. He often switches between a smooth, laid-back flow and a more aggressive, animated delivery. He is also known for his ability to incorporate different vocal inflections and tones into his music, making each song unique and dynamic.
His voice has been praised for its ability to convey emotion and tell stories in a compelling way, and it has become one of the defining characteristics of his music.
Part 3: Kendrick Lamar AI Voice Generator Recommended
TopMediai Text to Speech is an AI-powered platform that uses deep learning to generate synthetic voices that sound like real people, including popular singer like Kendrick Lamar. By inputting your text, TopMediai can generate an audio in that rapper's voice, allowing users to create custom voiceovers.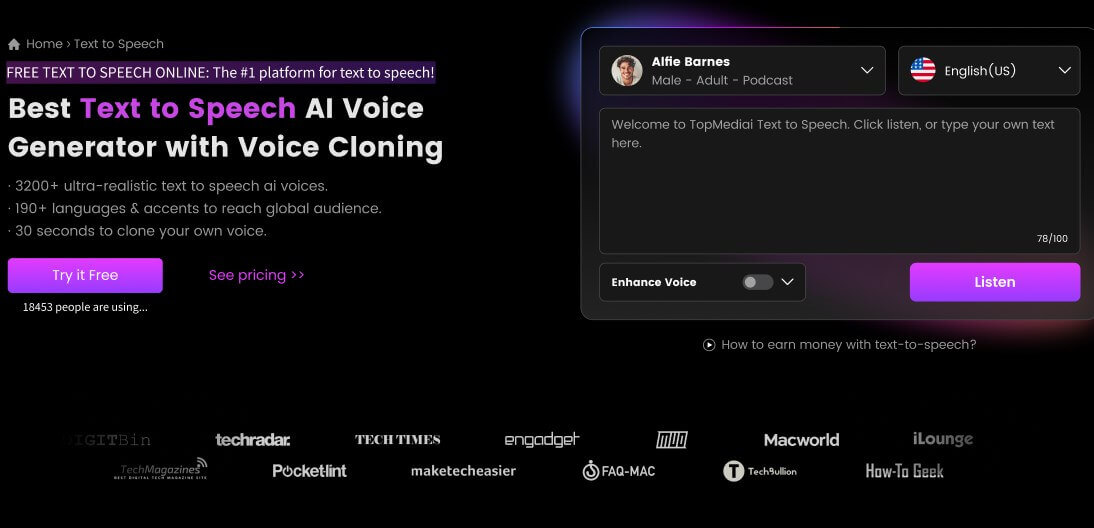 In addition to its rapper voice generator, it also offers a range of other synthetic voice capabilities, including the ability to generate voices in different languages, and to customize factors like speaking rate and tone.
Follow these simple steps to bring your text to life in Kendrick Lamar AI voice:
Step 1. Visit TopMediai AI Voice Generator.
Step 2. Choose the Kendrick Lamar voice option.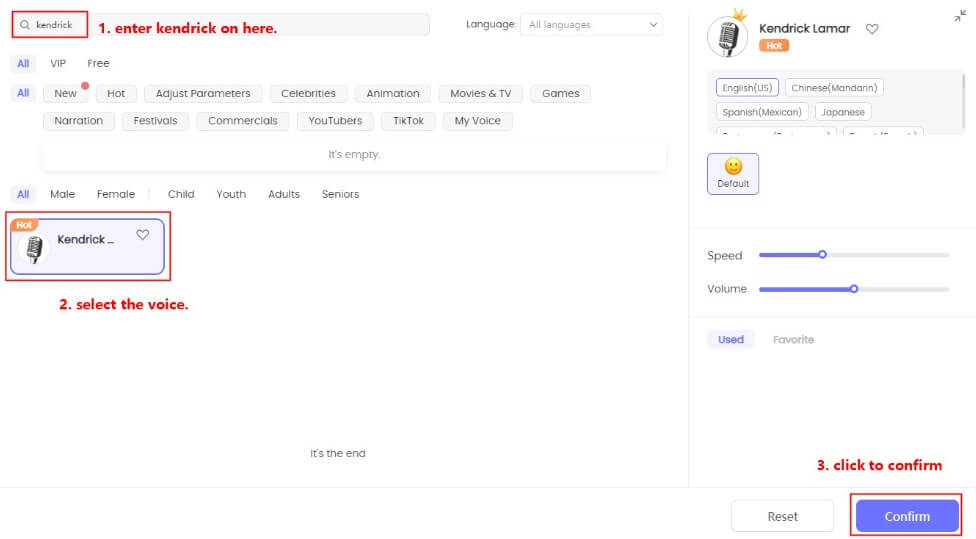 Step 3. Enter or paste your desired text into the provided text box.
Step 4. Click on the "Convert" button and wait for the AI algorithm to process your request.
Step 5. Download the generated audio file and use it in various applications, such as videos, podcasts, or personal projects.
Wide Selection of Voices: over 3,200 expressive voices for users to choose from.
Allows for the personalization of speech speed and tone.
Audio file output: The synthetic speech can be saved as an audio file, allowing users to distribute it as a recording or to play it back later.
Users can use it for free.
2. Fakeyou for Kendrick Lamar Voice
Fakeyou Text to Speech is an online tool that can convert written text into spoken audio in multiple languages and dialects, including Kendrick Lamar Text to Speech voice. Users can customize the generated audio by choosing the voice, speed, and volume. It's a useful tool for creating voiceovers for videos, podcasts, or for enhancing your listening experience.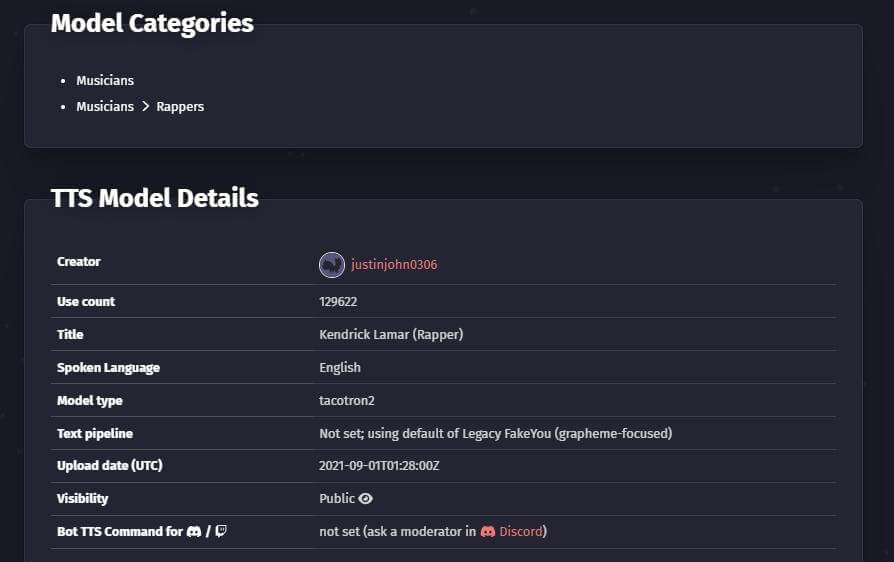 Aallows users to choose from different voice types or accents, or to customize the voice to sound more like a specific person.
Convert written text into synthetic speech in a natural-sounding voice.
Advanced algorithms and machine learning models.
Over 3,000 voices to choose from.
Part 4: Hot FAQs about Kendrick Lamar
1 What is Kendrick Lamar new album?
Kendrick Lamar's latest album is titled "Mr. Morale & The Big Steppers" and was released on May 13th, 2023. The album cover features Kendrick wearing a crown of thorns while holding a child, with a woman holding another baby in the background.
It is a double album consisting of 18 tracks, divided into two volumes of nine tracks each. The album features notable collaborators such as Portishead's Beth Gibbons and Summer. The album delves into themes of remorse, affliction, and absolution, as Lamar reveals grim accounts of familial trauma and more.
2 What is Kendrick Lamar's height?
How tall is Kendrick Lamar? Kendrick Lamar's height is 5 feet 6 inches (163.8 cm).
3 Is there any Kendrick Lamar Text to Speech Voice Generator?
Yes, of course. There are several Kendrick Lamar text to speech voice generators for you to choose, like Uberduck.ai, Fakeyou, and TopMediai text to speech online.
4 What is the Kendrick Lamar N95's lyrics?
Intro: Hello, new world, all the boys and girls. I got some true stories to tell You're back outside, but they still lied. Woah-oh-oh-oh (Yeah) Check out the complete lyrics of N95 here.
ConclusionKendrick Lamar AI Voice Generator is a game-changer for aspiring singer and fans of Kendrick's music alike. It enables you to tap into the genius of Kendrick Lamar and unleash your own creativity, creating tracks that are uniquely your own.

So don't hesitate - give it a try today and experience the thrill of creating your own Kendrick Lamar-style tracks!