Are you in need of realistic voiceovers for your content but don't have the time or resources to record them yourself? Look no further than FakeYou Text-to-Speech. With innovative AI technology, FakeYou allows you to generate high-quality voiceovers from your input text.

In this article, we will show you the review of Fakeyou Text to Speech and its best cost-effective alternative.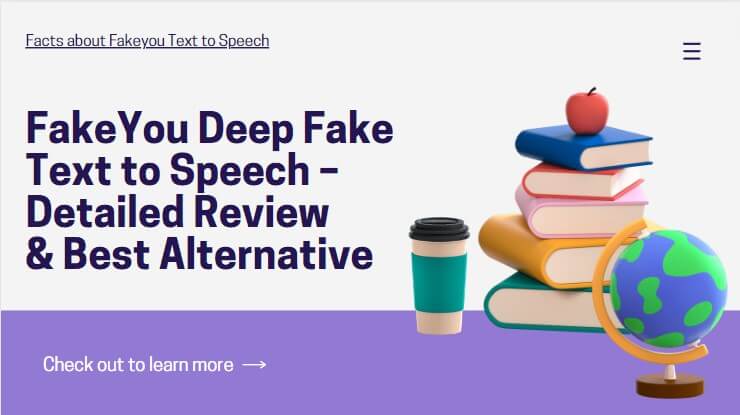 Part 1: What is Fakeyou Text to Speech - Unveiling the Truth
Fakeyou text to speech is a web-based text-to-speech (TTS) voice generator that offers a range of high-quality, natural-sounding voices in multiple languages. The website allows users to type in any text they want to convert into speech, select a voice, adjust the speed and pitch of the speech, and generate an audio file that can be downloaded or shared.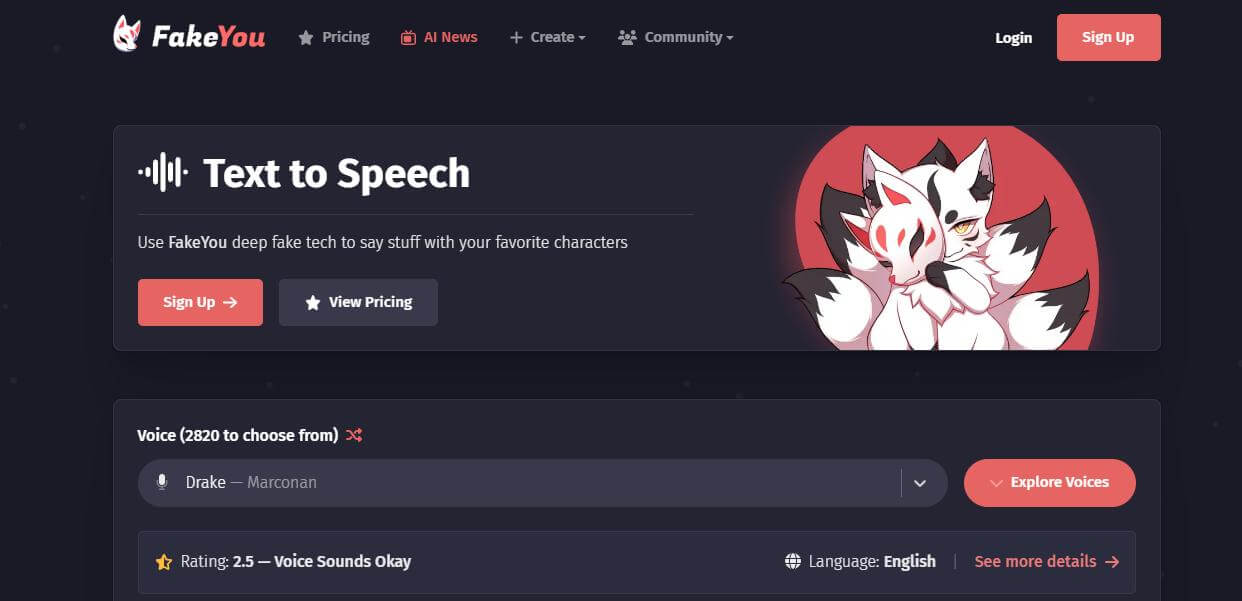 Fakeyou supports several languages, including English, Spanish, French, German, Italian, Portuguese, Chinese, Japanese, and more. The website is available for free, and there is no need to create an account or download any software. Users can simply visit the website, type in their text, select a voice, and generate their speech.
If you're looking for enhanced deepfake text-to-speech results, the FakeYou website is a great option. Let's take a closer look at its core features and pros and cons.
3200+ voices to choose from, like SpongeBob, Vocaloid, Anime,etc
A user-friendly interface that is easy to navigate.
With access to an extensive library of over 2,400 quality voices, you can choose the perfect voice for your needs.
Edit and customize your voiceovers before saving them in popular formats for later use.
Ensures that the text-to-speech results are realistic and of high quality.
Part 2: Pricing & Review of Fakeyou Deep Fake Text to Speech
In this section, we will explore the fundamental aspects of FakeYou text to speech and why it is often the preferred choice. Following that, we will examine the general review, pricing and the operating systems that are compatible with it.
Pricing:
The pricing of FakeYou Text-to-Speech depends on the program uses choose.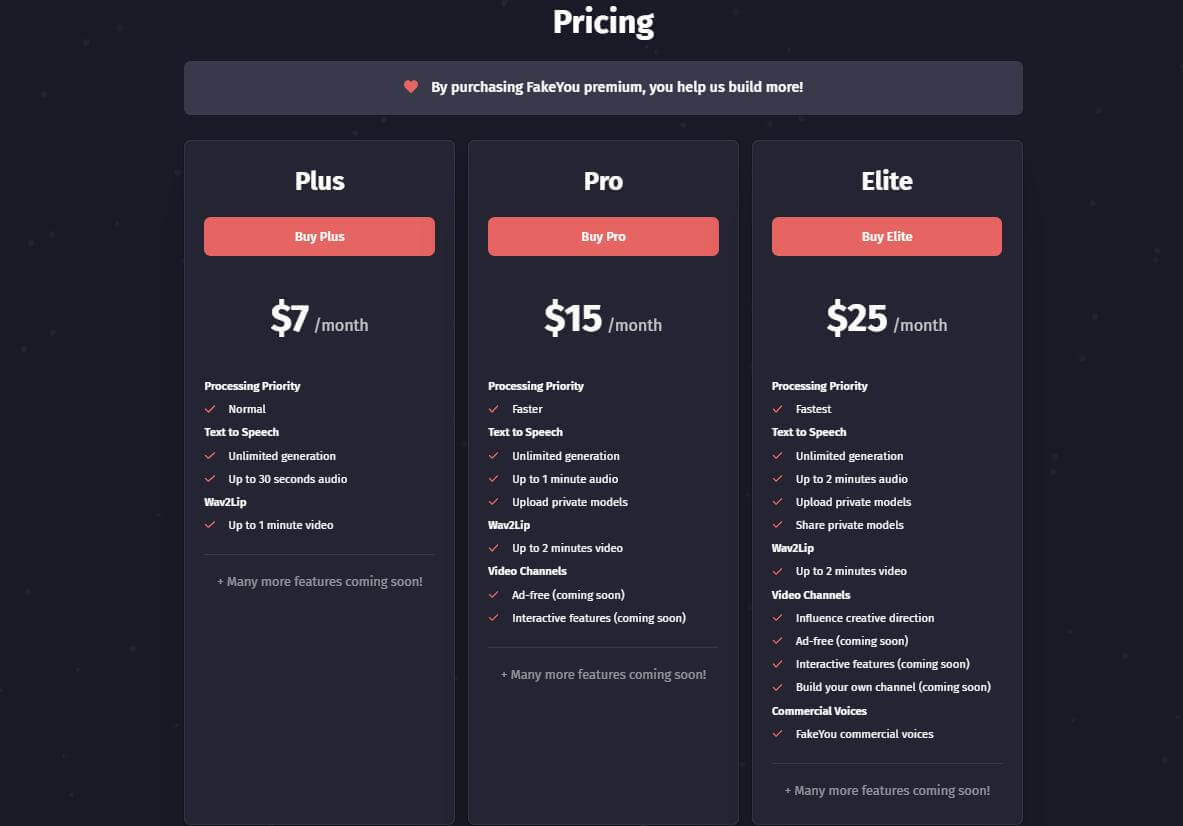 Review:
The general user comments about FakeYou is down below.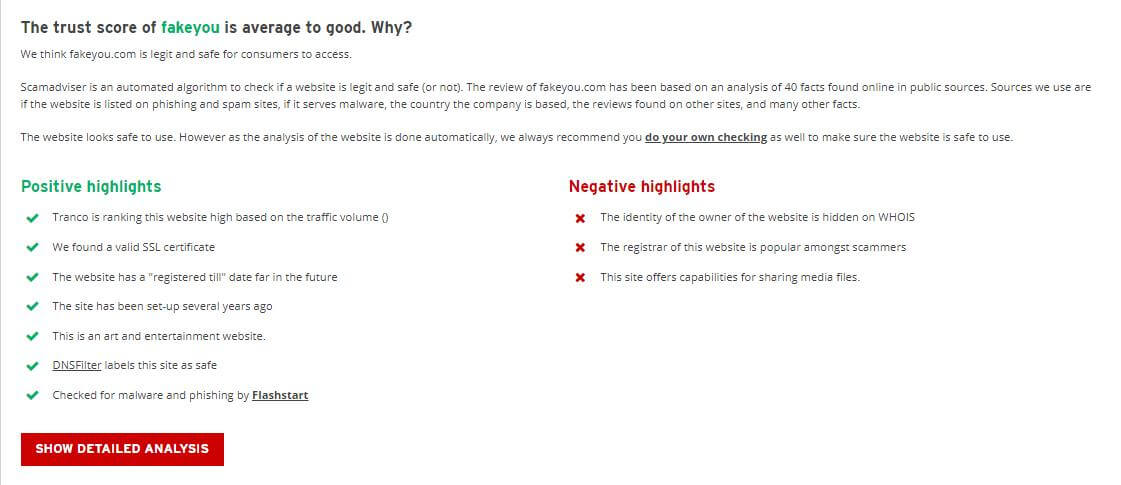 Compatibility:
There are no restrictions on the platform or operating system you use, as FakeYou can be accessed from any web browser. This means that you can use it on any device, whether it's a PC, Mac, or mobile device, without having to download any additional software.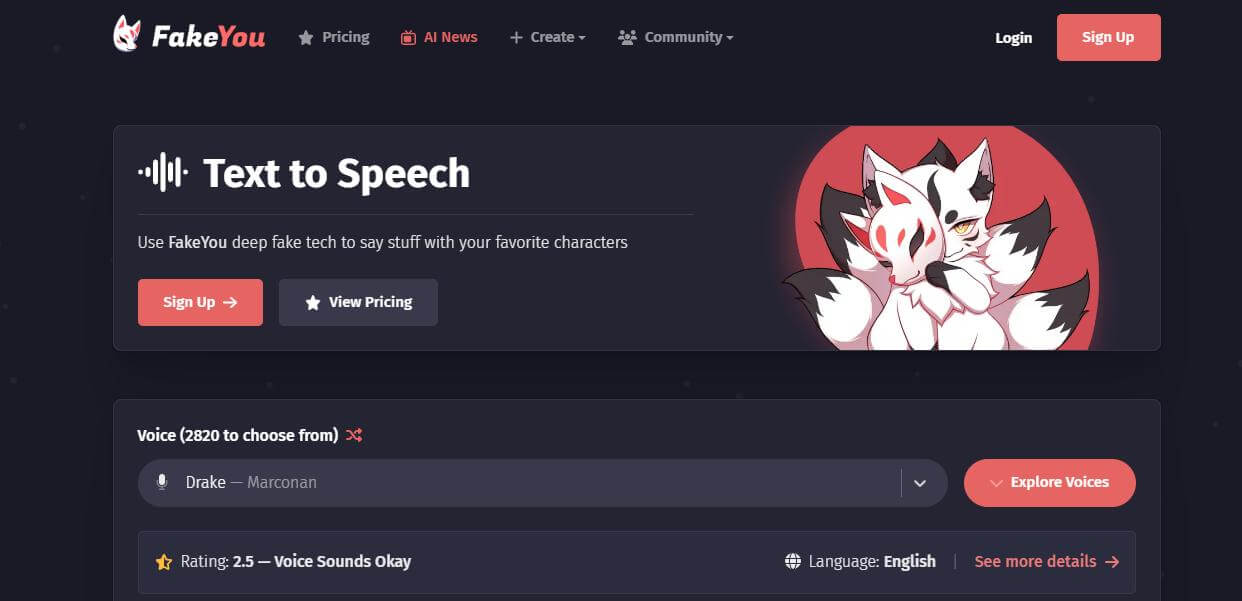 Part 3: Best Online Alternative to Fakeyou Text to Speech
TopMediai text to speech is the ultimate voice generator tool that allows you to create custom voices for your projects. Whether you're a content creator, a marketer, this tool can help you bring your projects to life with a professional-sounding voice.
With state-of-the-art artificial intelligence,TopMediai Text to Speech offers a wide range of natural-sounding voices and languages, providing an unparalleled listening experience for users worldwide.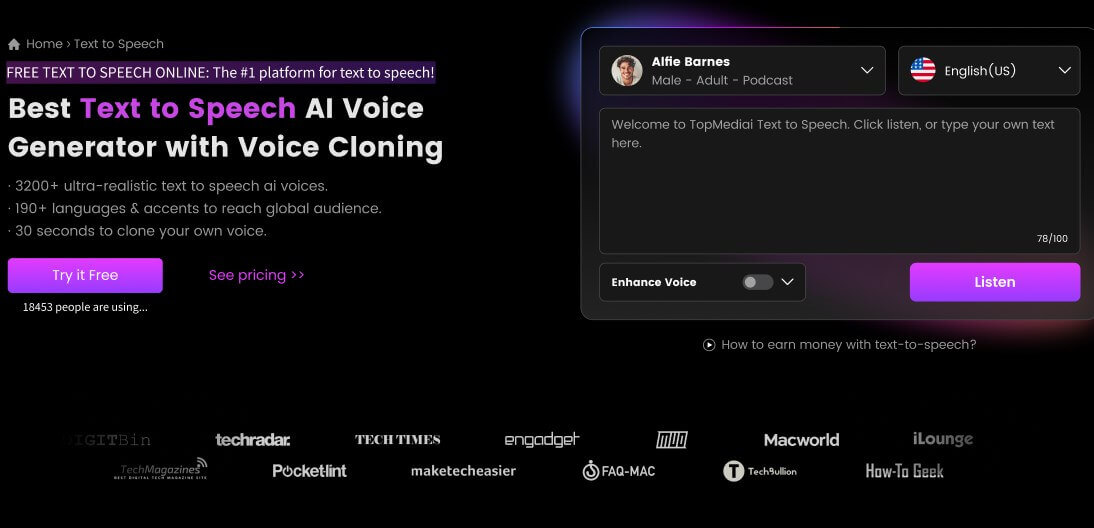 By harnessing the power of machine learning and neural networks, TopMediai Text-to-Speech can effortlessly convert text into lifelike speech, making it the perfect tool for personal and professional use.
Custom voice generation with various accents and languages.
Text-to-speech conversion in natural-sounding voices.
Control over pitch, speed, and volume.
3200+ ai voices and 70+ languages supported.
Popular characters and celebrity voices are provided.
Pros
Saves time and effort in voiceover production.

Eliminates the need for expensive voice actors.

Provides consistent and high-quality voiceovers.

Enables customization and personalization of voices.

Suitable for various industries and applications.
Cons
Please note that your internect connection is good.
Give TopMediai Text to Speech a free try:

Text to Speech
3 Free Trials of The Selected Voice Below

Joe Biden
Conversion failed.
Please check out if there are special characters or multiple languages in your text.
Pricing of TopMediai Text to Speech? Check out to learn more.
| TopMediai Text to Speech Plans | Free | Basic | Premium [Most Popular] | Plus |
| --- | --- | --- | --- | --- |
| Pricing Per Day | $0 | $0.43 | $0.63 | $1.33 |
| Voices included | All 3200 voices | All 3200 voices | All 3200 voices | All 3200 voices |
| Languages supported | 70+ | 70+ | 70+ | 70+ |
| Characters Given | 5,000 | 250,000 | 500,000 | 1,000,000 |
| Licenses you can't miss | No voice cloning | 1 voice clone | 1 voice clone | 2 voice clones |
Part 4: HOT FAQs about Fakeyou Text to Speech
Finally, we come to the most asked online questions forFakeyou text to speech.
1 What is FakeYou Text to Speech?
FakeYou Text to Speech is an online service that converts text into speech. It uses advanced text-to-speech technology to generate high-quality, human-like voice recordings that can be used for a variety of purposes, including voiceovers, audiobooks, podcasts, and more.
2 How accurate is the speech generated by FakeYou Text to Speech?
The accuracy of the speech generated by FakeYou Text to Speech depends on several factors, such as the quality of the input text, the voice selected, and the pronunciation of specific words.
However, the service uses state-of-the-art technology to generate high-quality, natural-sounding speech that is comparable to human speech.
3 Can I customize the voice generated by FakeYou Text to Speech?
Yes, you can customize the voice generated by FakeYou Text to Speech by adjusting various parameters such as pitch, speed, and volume. You can also choose from a variety of voices with different accents, languages, and gender.
4How much does FakeYou Text to Speech cost?
FakeYou Text to Speech offers both free and paid plans. The free plan has limited features and a lower quality of speech. The paid plans offer more features, better quality of speech, and higher usage limits. The pricing varies depending on the plan selected.
5 Is FakeYou Text to Speech safe to use?
Yes, FakeYou Text to Speech is safe to use as long as you use it responsibly and follow the terms and conditions of the service. However, you should be careful when using the service for sensitive or confidential information, as the voice generated by the service may be identifiable.
Conclusion In conclusion, FakeYou Text to Speech is an excellent tool for anyone looking to create high-quality and realistic voiceovers for their content. With regular updates and improvements, FakeYou Text-to-Speech is a reliable and efficient solution for all your voiceover needs.

Or you can give its best online alternative TopMediai Text to Speech a try and take your content creation to the next level!