AI has changed the world of music production, and one of the latest advancements in the field is Lady Gaga Voice Generator. TopMediai enables music enthusiasts and Lady Gaga fans to create realistic Lady Gaga AI voice that can be used for music production, voiceovers, and other creative projects.
In this article, we'll introduce you to the best Lady Gaga voice generator that can help you achieve your goal.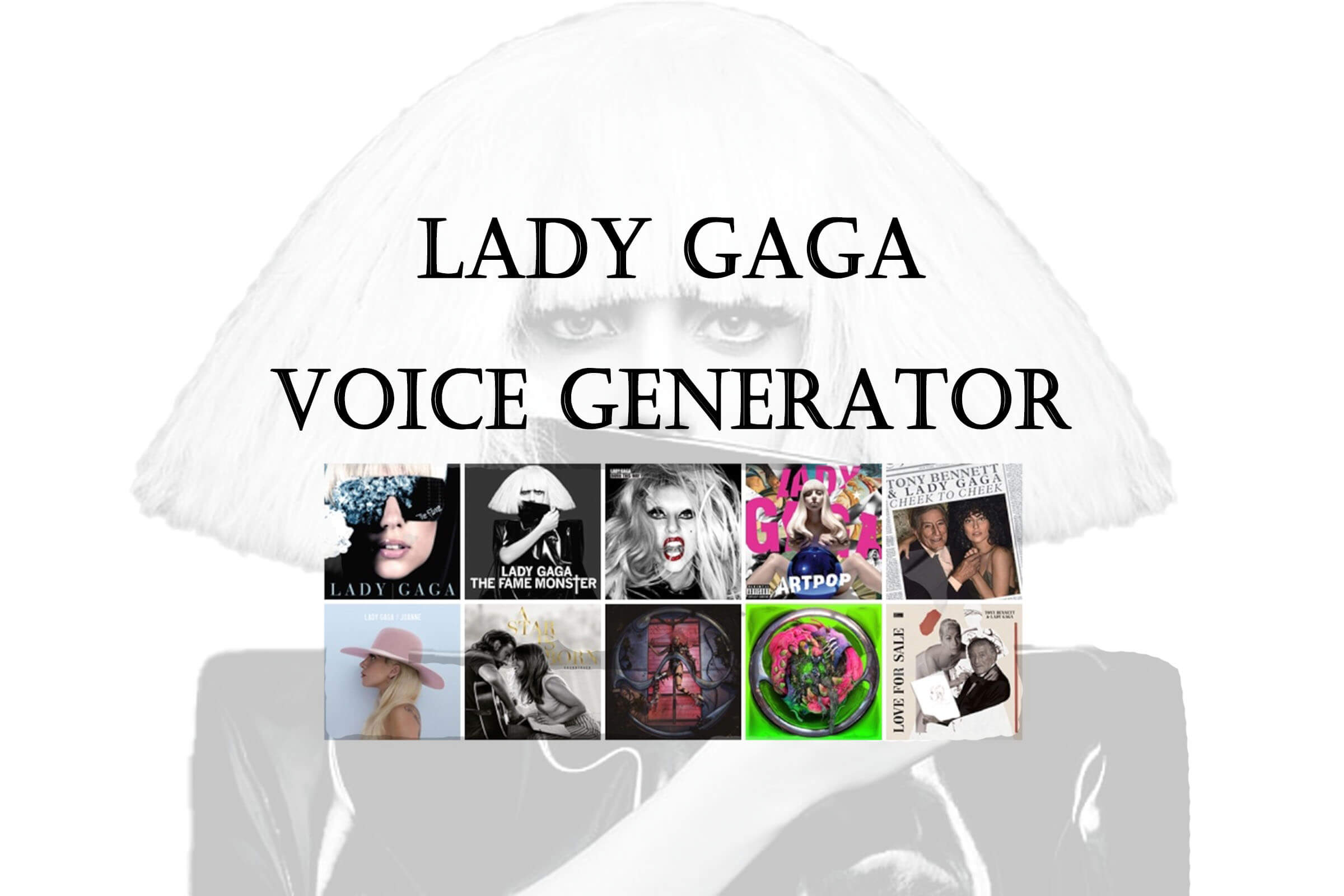 Part 1: Who is Lady Gaga?
Lady Gaga, whose real name is Stefani Joanne Angelina Germanotta, is a renowned American singer, songwriter, and actress. She has won several awards and accolades for her contribution to the music industry, including multiple Grammys, MTV Music Awards, and Oscars.
Lady Gaga is known for her unique and versatile voice, which can range from pop to rock, jazz to blues, and electronic to opera.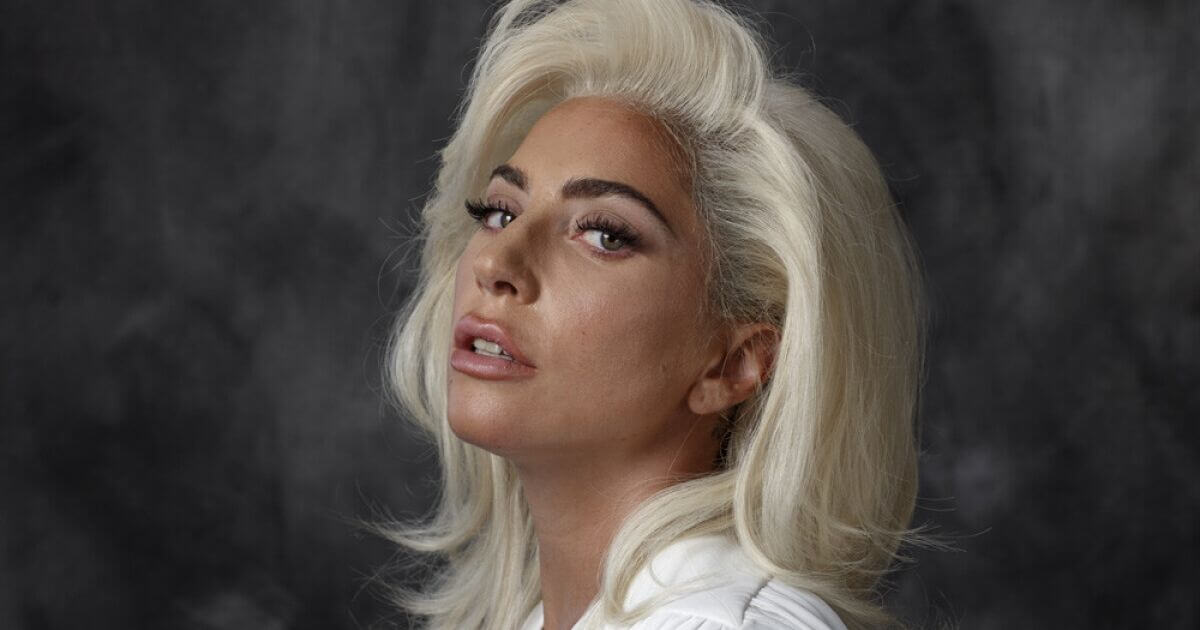 Lady Gaga is not only known for her music and acting but also for her unique fashion sense. She is known for her elaborate and often outrageous outfits, which have included a meat dress, bubble dress, and a dress made entirely of Kermit the Frog toys. Gaga has also been a vocal advocate for LGBTQ+ rights and mental health awareness.
Part 2: The Best Voice Generator to Generate Lady Gaga Voice
TopMediai makes it effortless to achieve the distinctive voice of Lady Gaga. This amazing tool not only allows you to create a voice that sounds like Lady Gaga, but it also provides the versatility to explore other film character voices, including Darth Vader. It is an exceptional resource for all of your voice-changing requirements.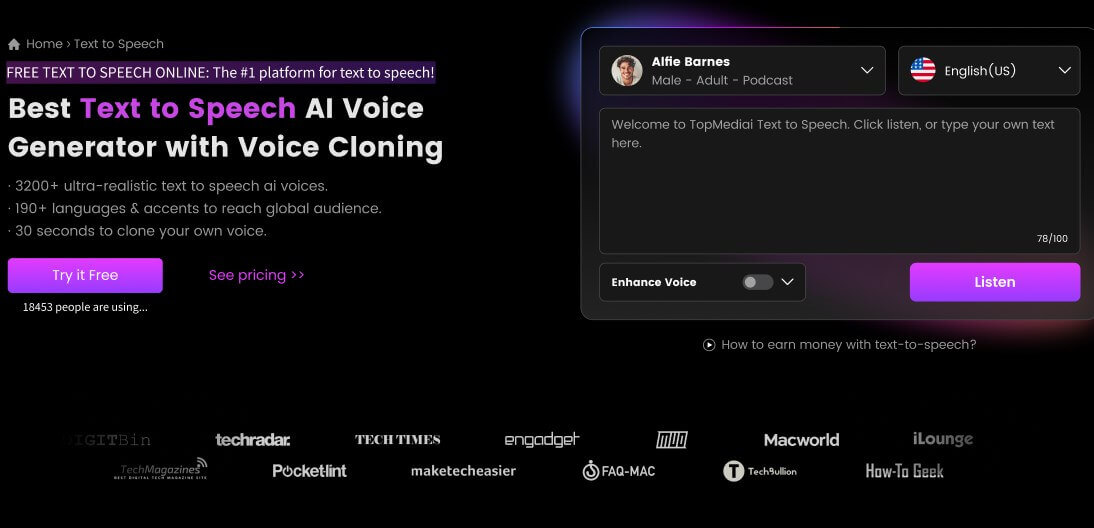 Easy steps to generate Lady Gaga AI Voice:
Step 1: Open TopMediai Text to Speech tool.
Step 2: Enter your desired text into the text box provided and select the Lady Gaga AI voice from the available options or Choose in the "Singers".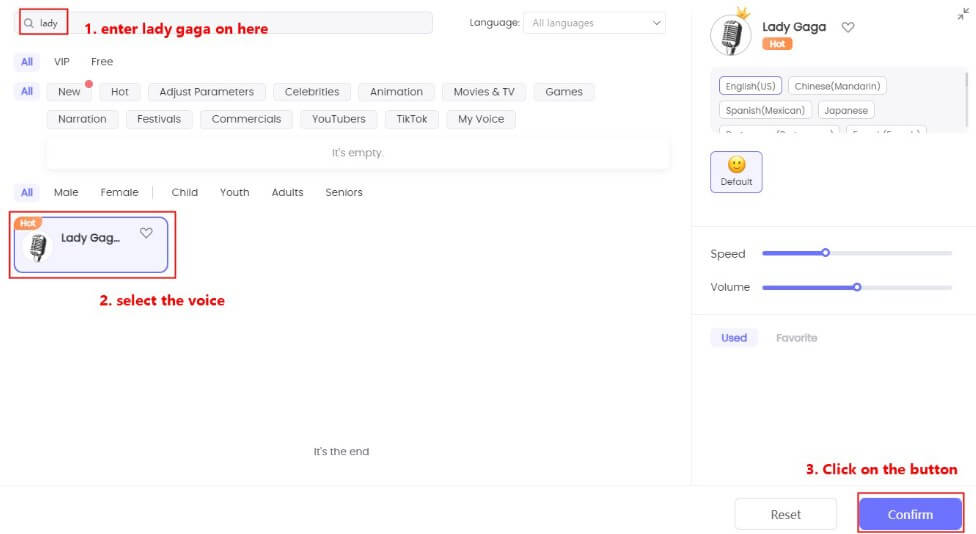 Step 3: Adjust the speed, pitch, and volume of the voice to your desired settings.
Step 4: Click the "Convert" button to generate your Lady Gaga AI voice audio file.
Key Features:
With access to over 3,500 expressive voices, it's easy to create AI voiceovers.
Explore a wide selection of languages, accents, such as British English, and voice styles to choose from.
Take advantage of the various tools available for audio editing and customization.
Benefit from multilingual support, with over 70 global languages supported.
Select from a range of AI singing voices, including popular artists like Ariana Grande, Taylor Swift, Harry Styles and others.
Bonus: Make an AI cover song with Lady's Voice[New]
Now that you've generated Lady Gaga's voice, why not take it a step further and create an AI cover song with Lady Gaga's voice? Using AI-powered music production tools, you can create a full-length cover song that sounds like Lady Gaga is singing it.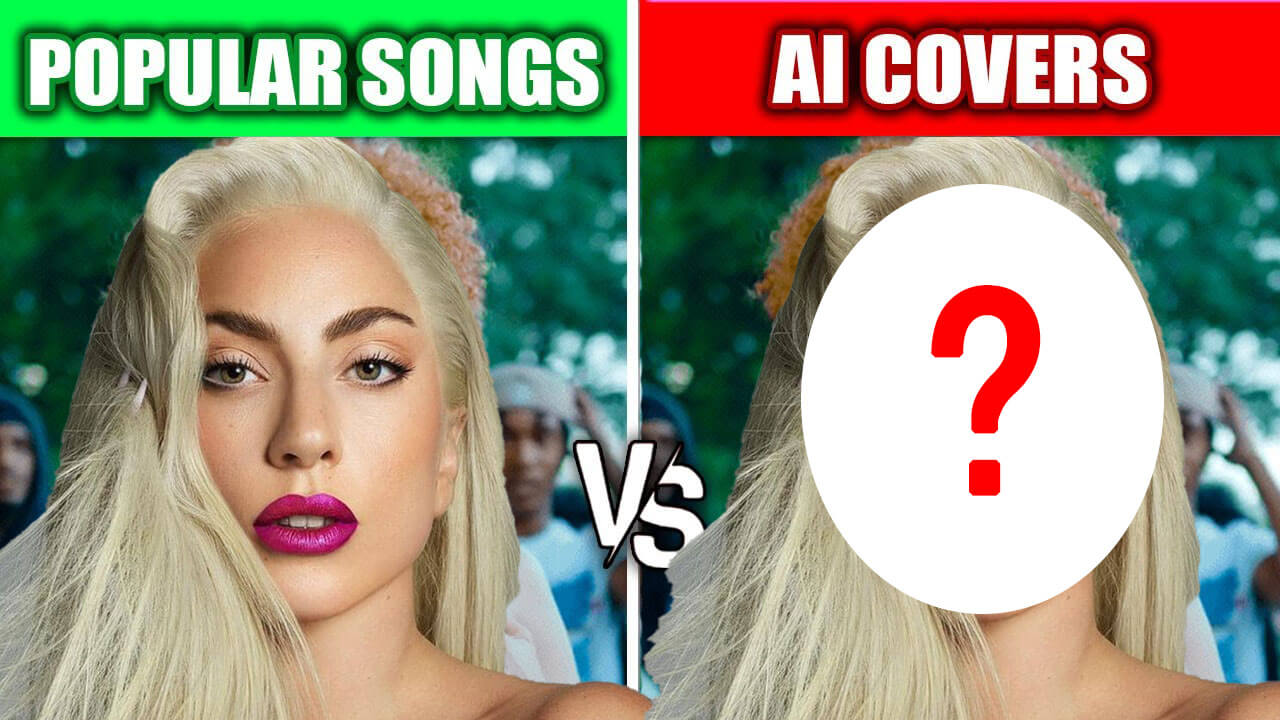 To create an AI cover song with Lady Gaga's voice using TopMediai, follow these simple steps:
Step 1: Upload s song that you want to generate by Lady Gaga' voice.
Step 2: TopMediai will analyze the song lyrics and create a custom track that fits the style and tempo of your choice.
Step 3: Edit and customize the song as per your preferences, and you'll have an AI cover song that sounds like Lady Gaga is singing it.
Part 4: FAQs about Lady Gaga Voice Generator
1 Is there a lady Gaga tour concert 2023?
Lady Gaga opened the concert in 15 cities last year, it is unlikely that it will be held again this year, but look forward to new developments! Let's look forward to it together.
2 What are the most popular lady Gaga songs?
Lady Gaga has gained immense fame and popularity due to her hit songs, successful albums, and captivating performances. Some of her most popular songs include "Bad Romance", "Shallow", "Poker Face", "Born This Way", "Just Dance", "Paparazzi", and "Telephone".
3 Can l use Lady Gaga's voice to Create my own song with my lyrics?
Of course you can. You can use Lady Gaga's voice to sing your own songs in TopMediai and create songs that can be uploaded freely on all social media platforms, such as Tiktok, Youtube. Looking forward to your great work!
ConclusionTopMediai Lady Gaga Voice Generator is a powerful tool that enables you to create realistic AI voice like Lady Gaga's voice. With the bonus of creating an AI cover song with Lady Gaga's voice using TopMediai, you can take your music production skills to the next level.
So, what are you waiting for? Try out TopMediai today and see what kind of music you can create with Lady Gaga's voice!