Mario is a name that triggers nostalgia for many of us, as it reminds us of our childhood memories. It doesn't matter if you were born in the 80s or 90s, you have most likely heard of and played a Mario game. One of the most recognizable features of Mario is his distinctive voice. In this article, we will explore how you can use mario text-to-speech & voice generator to replicate Mario's voice.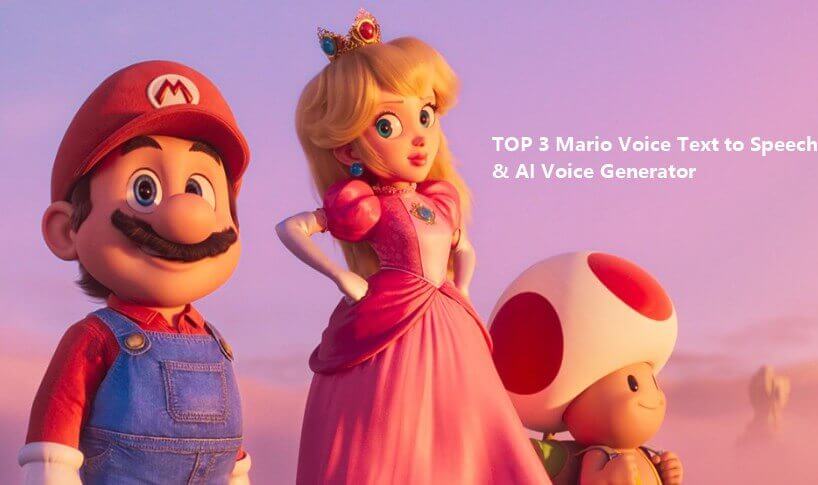 Part 1: Click Here! Know More About Mario
Mario is an iconic character from our childhood, first appearing in the game "Donkey Kong" in 1981. The series of games featuring Mario have been hugely popular.
Mario, also known as Super Mario, is an Italian plumber with a mustache and a brother named Luigi. The creator of Mario is Shigeru Miyamoto, and it remains the most successful video game franchise series developed by Nintendo.
Part 2: Create Mario's Voice Using Mario Text-to-Speech Ai Voice Generator
1.TopMediai Mario Text-to-Speech Ai Voice Generator
With a user-friendly interface and easy-to-follow steps, Topmediai is a Mario text-to-speech Ai voice generator that enables users to create a Mario voice with just a few clicks. Additionally, it offers various other features such as a voice recorder, video converter, speech-to-text, and audio editor.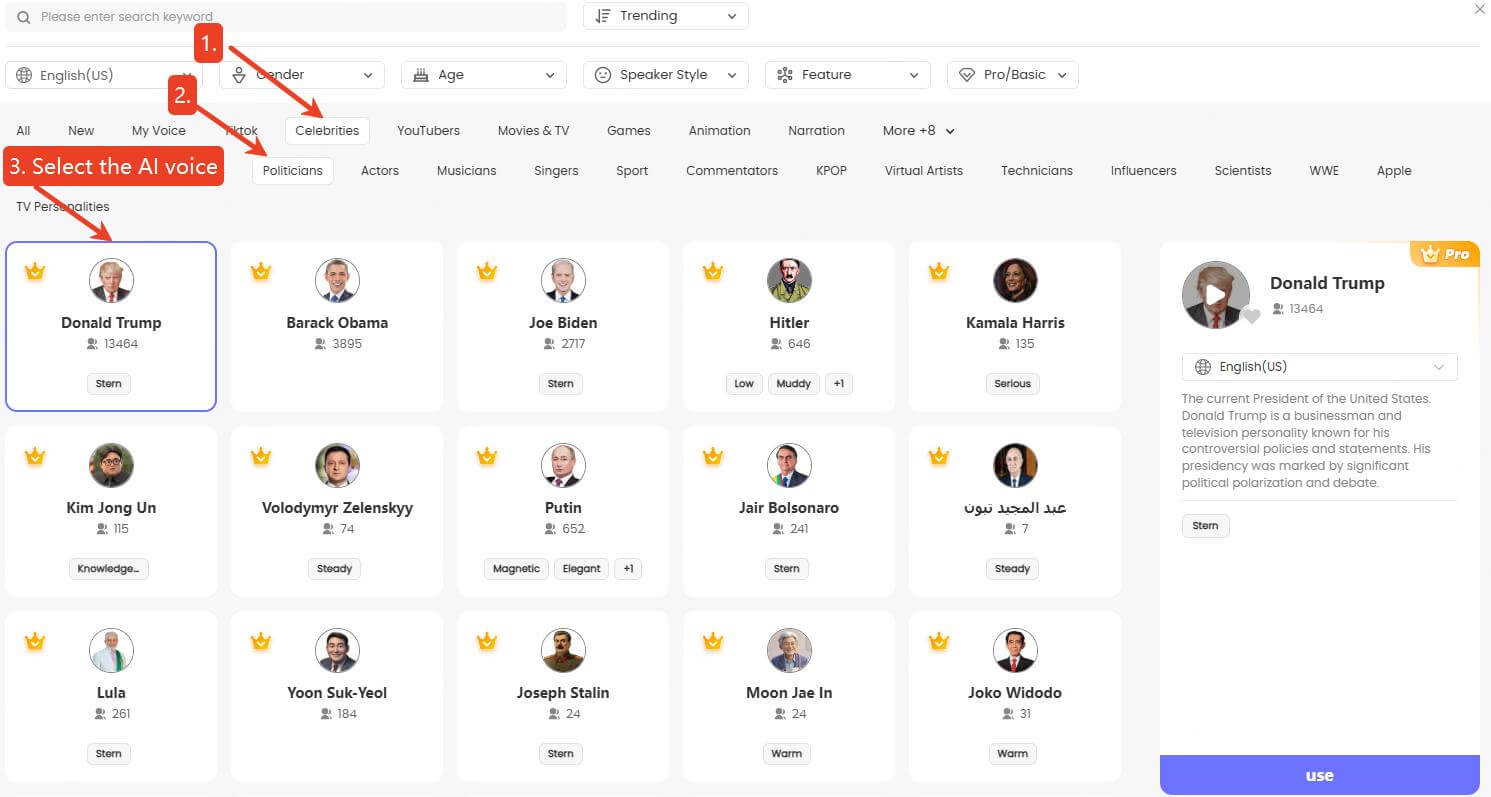 Features:
More than 3200+ voices are available
The speech speed and pitch are customizable.
Over 80+ languages are available
Generate all kinds of voices of various cartoon characters, like spongebob.
Pros
Numerous new AI-powered online tools are expected to be released soon.

A vast selection of AI-generated voices.

Realistic Donlad Trump and other celebrity and catoon text to speech voices.

Create a lively voiceover for the video.

Provides rapid and precise outcomes.
Cons
The desptop version is not available.
2. Uberduck.ai for Mario Text to Speech
UberDuck.ai is an online platform for generating Mario Text-to-Speech voices, including the option to create a voice for Mario. With its extensive collection of diverse voices, users can benefit from its capabilities.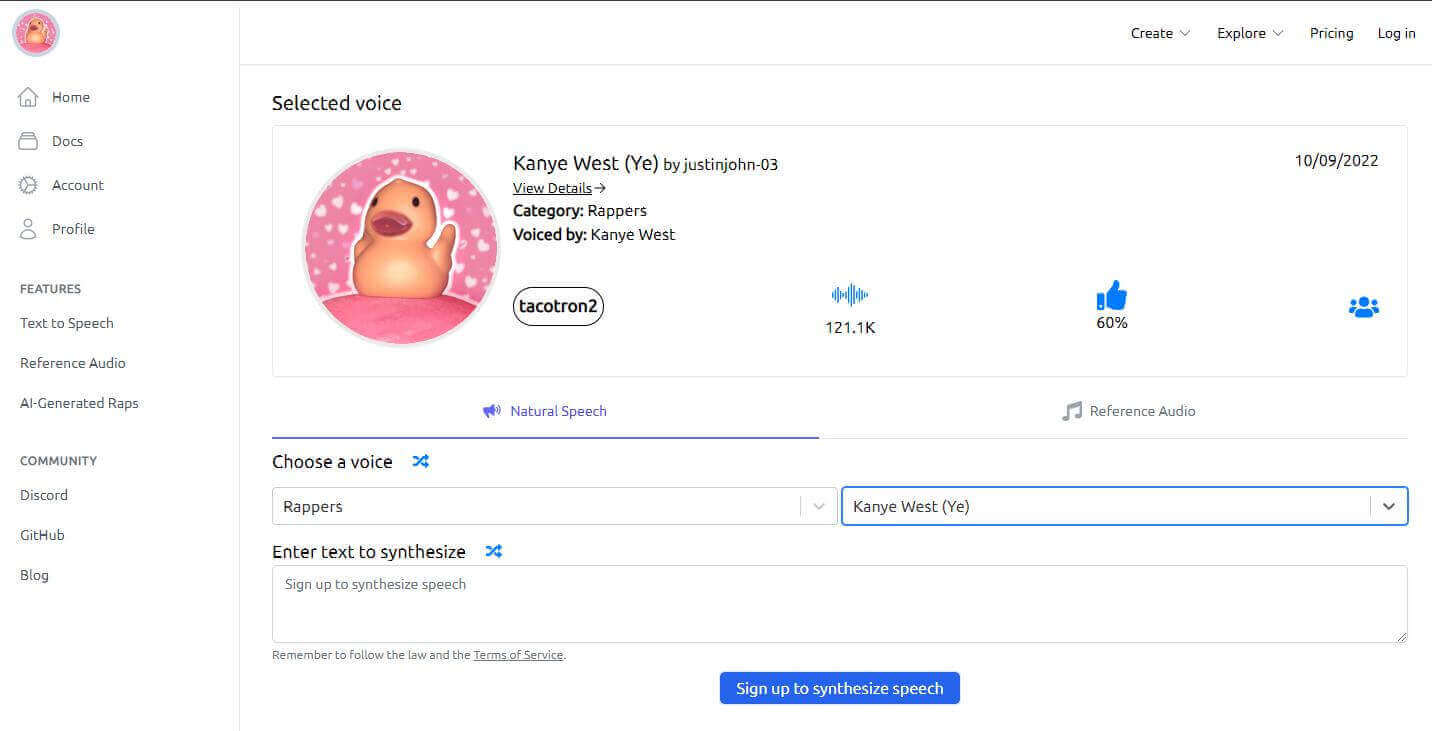 Features:
Developers can leverage Uberduck.ai's APIs to create audio apps.
The platform boasts over 5000 expressive voices and offers a community that provides feedback for improving your work.
Users can sing or rap along with their favorite songs, and even create custom voice clones.
As an open-source voice AI community, it provides a diverse range of options, and users can contribute by sharing their machine learning models, datasets, and artwork. .
3. Voxbox Mario Ai Voice Generator
Voxbox is an additional online text-to-speech voice generator that enables users to convert their text into Mario AI voice. With a broad selection of voices and categories to choose from, this platform can be advantageous to users.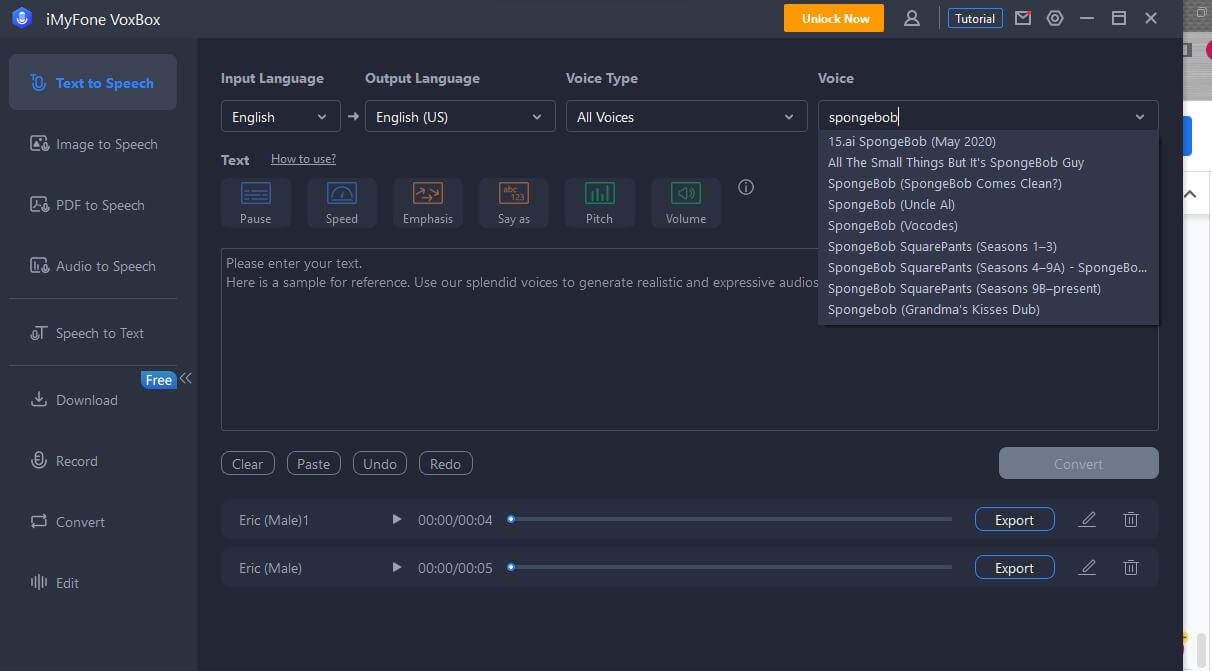 Features:
offers over 3200 different voices, including rappers, YouTubers, cartoon characters, and celebrities, among others.
support over 46 different languages, including Spanish, Japanese, and Indian.
offer over 100 different accents, such as British and Hindi.
You can adjust various audio parameters, such as speed, volume, emphasis, pitch, and pause, to customize your recordings to your specific needs..
Part 3: FAQs About Mario Voice Text to Speech
1 Can I get Mario's voice using text-to-speech generators?
Yes, there are various text-to-speech generators available that offer Mario's voice.
2 Are these text-to-speech generators free to use?
Some generators are free, while others require payment for access to certain features or voices.
3 How do I use a Mario Ai voice generator to get Mario's voice?
First, find a reliable text-to-speech generator that offers Mario's voice. Then, type in the desired text, choose the voice option, and generate the audio file.
4 Can I use Mario's voice for commercial purposes?
It depends on the terms and conditions of the text-to-speech generator you are using. Some generators may allow commercial use, while others may have restrictions.
5 Can I customize my voice using a Mario text-to-speech voice generator?
Yes, Topmediai mario text-to-speech voice generator allows you to adjust various parameters, such as pitch, speed, and volume, to customize the Mario voice to your preferences.
Conclusion:
Recommend using the Topmediai mario text to speech AI voice generator for creating Mario's voice. It offers a variety of languages and AI voices for entertainment and business purposes. Download and install it to make AI voiceovers for your videos, online courses, or storytelling apps.