The untimely departure of Angus Cloud, a talented actor known for his role in the hit series Euphoria, left fans devastated. While his presence may be gone, the desire to hear his iconic voice lives on.
Thanks to cutting-edge AI voice technology, it's now possible to recreate the beloved Angus Cloud AI voice, allowing fans to cherish his legacy forever.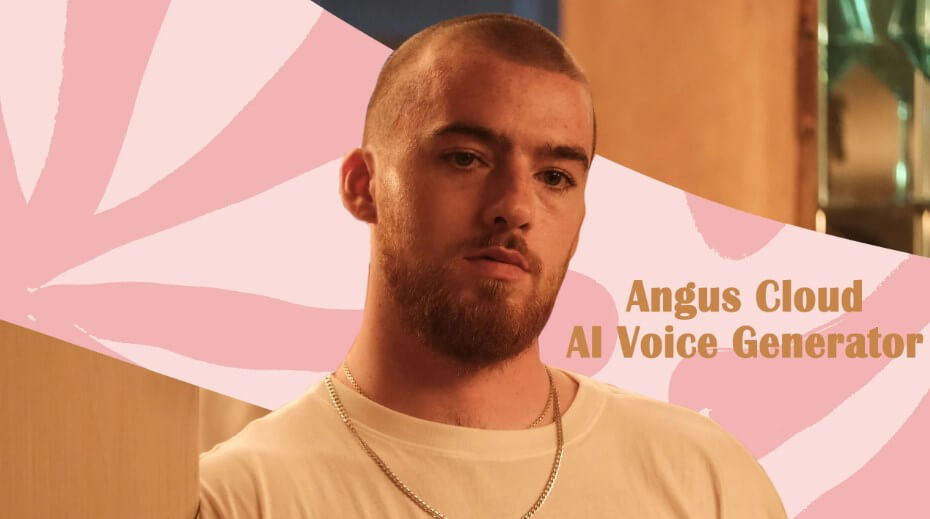 Part 1: How to Generate Angus Cloud's AI Voice?
TopMedia is a leading AI voice generator that allows users to recreate the voices of various actors, including Angus Cloud. By using advanced neural networks and speech synthesis technology, TopMedia provides a high-quality and authentic replication of Angus Cloud's voice.
This groundbreaking AI tool gives fans and content creators the opportunity to engage with the voice of their beloved actor in new and exciting ways.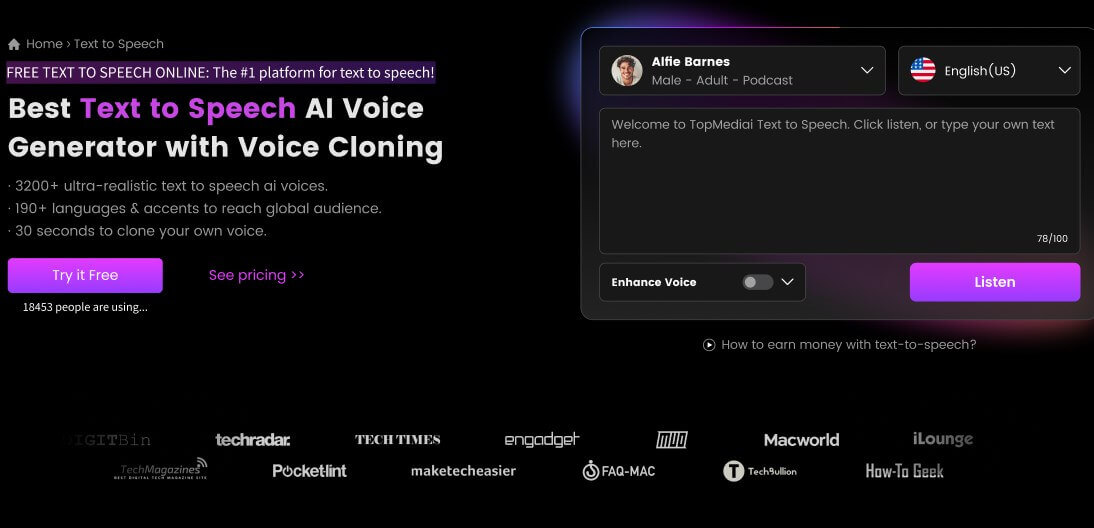 How to Recreate Angus Cloud's AI Voice?
Step 1. Visit the TopMediai Voice Generator website using a web browser on your computer or mobile device.
Step 2. Select Angus Cloud's Voice.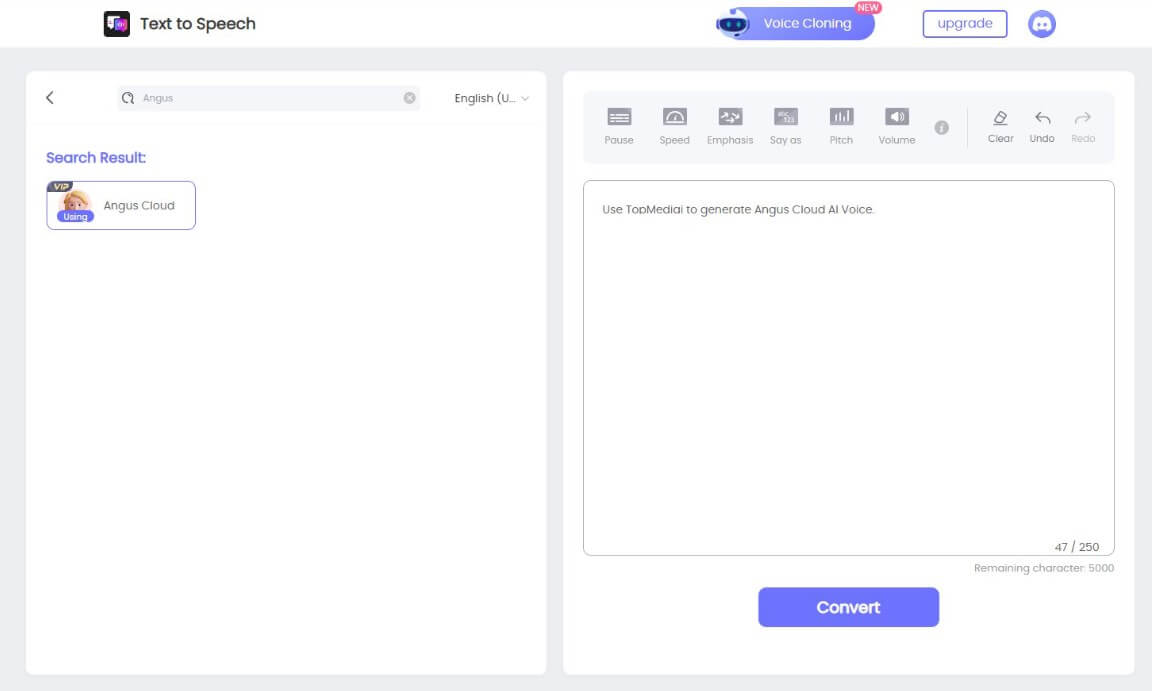 Step 3. Enter the text you want to be spoken in Angus Cloud ai voice.
Step 4. Click the "Convert" button to process the text.
Step 5. Playback and Download.
Highlights:
Wide Voice Selection: Offers a variety of voices, including accents, languages, and celebrity voices like Angus Cloud's.
Text-to-Speech Conversion: Converts input text into natural-sounding spoken words using AI.
Realistic Voices: AI produces voices that sound natural and human-like.
Integration APIs: Offers APIs for seamless integration into applications.
Preview and Download: Users can listen to previews and download final audio files.
Related Read: Tom Hanks AI voice Generator: Recreate the Voice of the Legendary Actor.
Part 2: Euphoria and Angus Cloud
Who is Angus Cloud?
Angus Cloud was an actor known for his role as Fezco on the HBO television show "Euphoria." He was born on July 10, 1998, in Oakland, California, USA. Cloud was a rising star in Hollywood and had appeared in various films and music videos. He possessed a unique voice that resonated with audiences, making him a beloved character in the show and beyond.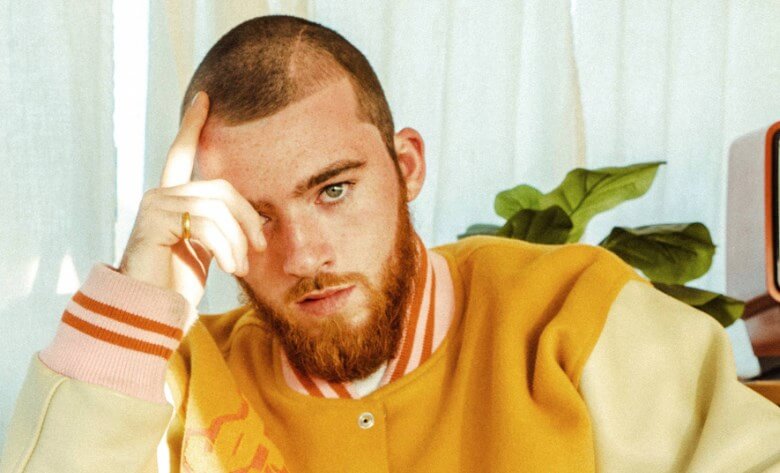 What did Angus Cloud Played in Euphoria?
In "Euphoria," Angus Cloud portrayed the character Fezco, a drug dealer with a complex and multifaceted personality. His portrayal of Fezco received critical acclaim, and Angus quickly became a fan favorite in the series.
Part 3: What Cause Angus Cloud, 'Euphoria' star, dead at 25?
At the time of his passing, Angus Cloud was a young 25-year-old, and his death came merely one week after the burial of his father. The exact circumstances leading to Angus Cloud's cause of death remain shrouded in uncertainty.
While his family has revealed that he grappled profoundly with the loss of his father, they have chosen not to divulge additional details regarding the matter.
Part 4: FAQs about Angus Cloud Voice AI
1 How can I share the Angus Cloud ai voice with others?
Once you've downloaded the audio file, you can share it with friends and on social media platforms to spread the joy of hearing Angus Cloud's iconic voice.
2 How did Angus Cloud's portrayal of Fezco impact viewers and the show's audience?
Angus Cloud's portrayal of Fezco in "Euphoria" resonated with viewers due to the depth and humanity he brought to the character. Many appreciated the way he humanized a complex role, sparking empathy and understanding among the show's audience.
Conclusion Angus Cloud's tragic loss left fans heartbroken, but AI technology allows us to recreate his iconic ai voice, keeping his memory alive. With TopMediai AI Voice Generator, fans can cherish his talent and celebrate his legacy. Advancing technology may offer more ways to preserve the essence of beloved artists like Angus Cloud, ensuring their impact endures through time.