Mortal Kombat, the legendary war game, has remained very popular since its released in 1992. Both the characters and the game modes bring players a good gaming experience. Game characters are often the beginning of every player's understanding of a game, including appearance and voice/sound effect.

So here l am glad to introduce some useful tools for you to recreate Mortal Kombat ai voice, such as Havik, Liu Kang, Sub-Zero and more.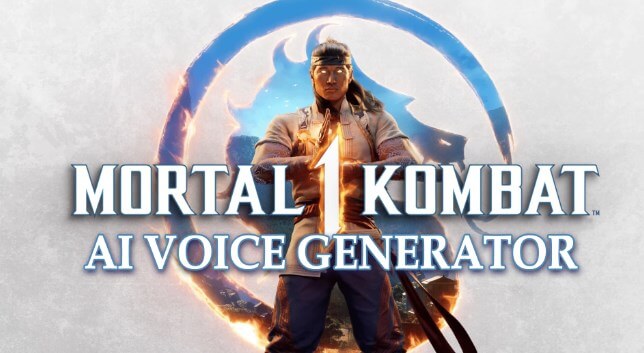 Part 1: Info of Mortal Kombat and Main Characters
Mortal Kombat:
Mortal Kombat is a highly popular fighting video game franchise known for its intense combat, special moves, and brutal finishing moves called "Fatalities." Created by Ed Boon and John Tobias, the franchise debuted in 1992 and has since expanded to include numerous sequels, movies, TV shows, and other media adaptations. The games are characterized by their diverse roster of characters, each with their unique fighting styles and special abilities, as well as a rich and often dark storyline.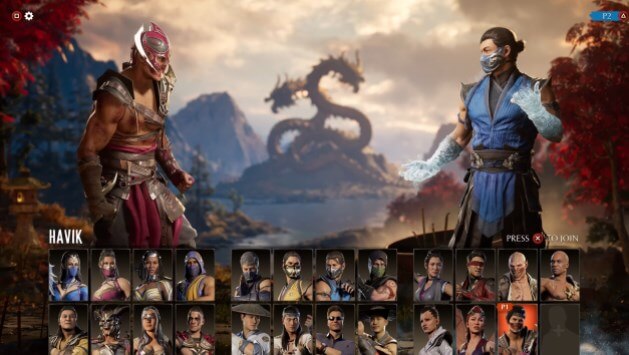 Characters and Voice Actors of Mortal Kombat:
Liu Kang(va. Tom Choi and Matthew Yang King) - A martial artist and the main protagonist in many of the Mortal Kombat games.
Johnny Cage(va. Jeff Bennett and Andrew Bowen) - A cocky Hollywood action star and skilled martial artist.
Sonya Blade(va. Dana Lyn Baron and Ronda Rousey) - A special forces officer and one of the original female characters in the series.
Sub-Zero(va. Steve Blum and Jim Miller) - A ninja who can control ice and is part of the Lin Kuei clan. There are multiple individuals who have taken on the Sub-Zero persona across the series.
Raiden(va. Carlos Pesina and Richard Epcar) - The God of Thunder, who serves as the protector of Earthrealm and often guides the other characters.
Havik(va. Ron Yuan and Peter Jessop) - a Cleric of Chaos, hailing from Chaosrealm, a realm in the Mortal Kombat universe where chaos and disorder reign supreme.
Part 2: How can Mortal Kombat AI Voice Generator Recreate Characters AI Voice?
Data Collection: Collects a vast amount of voice data from the Mortal Kombat games, including character dialogues and expressions.
Analysis: Uses advanced algorithms to deeply analyze and understand the nuances, speech patterns, and unique characteristics of each character's voice.
Model Creation: Creates specific models for each character, focusing on replicating their speech patterns and vocal traits.
Training and Refinement: Continuously refines these models by incorporating new data and making iterative improvements based on user feedback.
Voice Synthesis: Generates new speech by using learned patterns and characteristics to mimic the chosen character's voice style, tone, and rhythm.
Part 3: How-to Guide: Here to Start Generating Mortal Kombat AI Voice
TopMediai's Text to Speech feature offers an accessible and user-friendly but not simple interface for generating Mortal Kombat character voices, you can make voice adjustment and add sound effect on it. 3200+ voices and 70+ languages supported meet your diverse needs.

With a simple input of text, you can experience the thrill of hearing their words spoken in the iconic tones of their favorite fighters. If there are any problem with generation, feel free to contact customer service or join Discord to get a quick answer. More voices and services will be updated.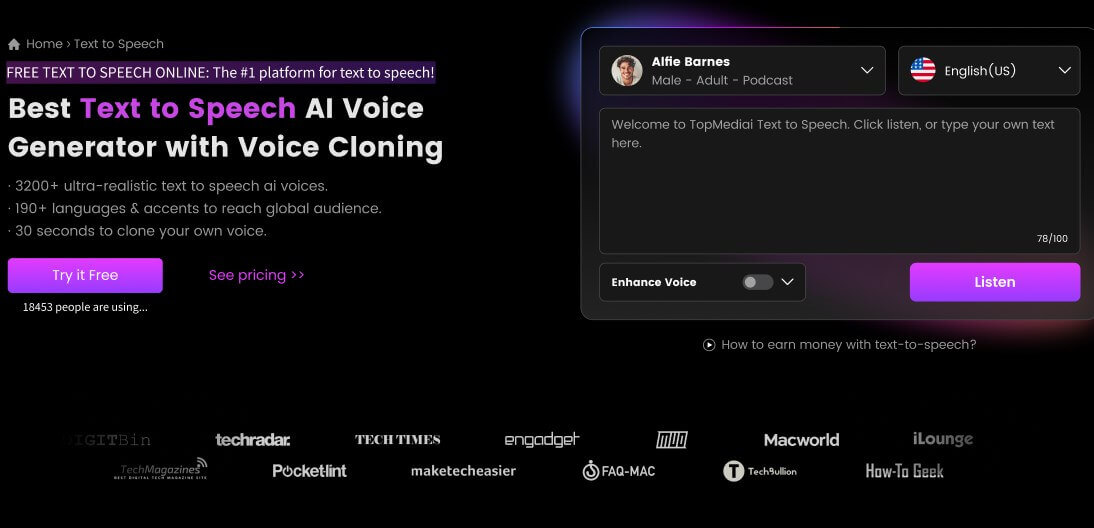 How to generate Mortal Kombat ai voice?
Step 1: Visit TopMediai Text to Speech.
Step 2: Choose a Mortal Kombat character's voice and your prefer languages and emotion.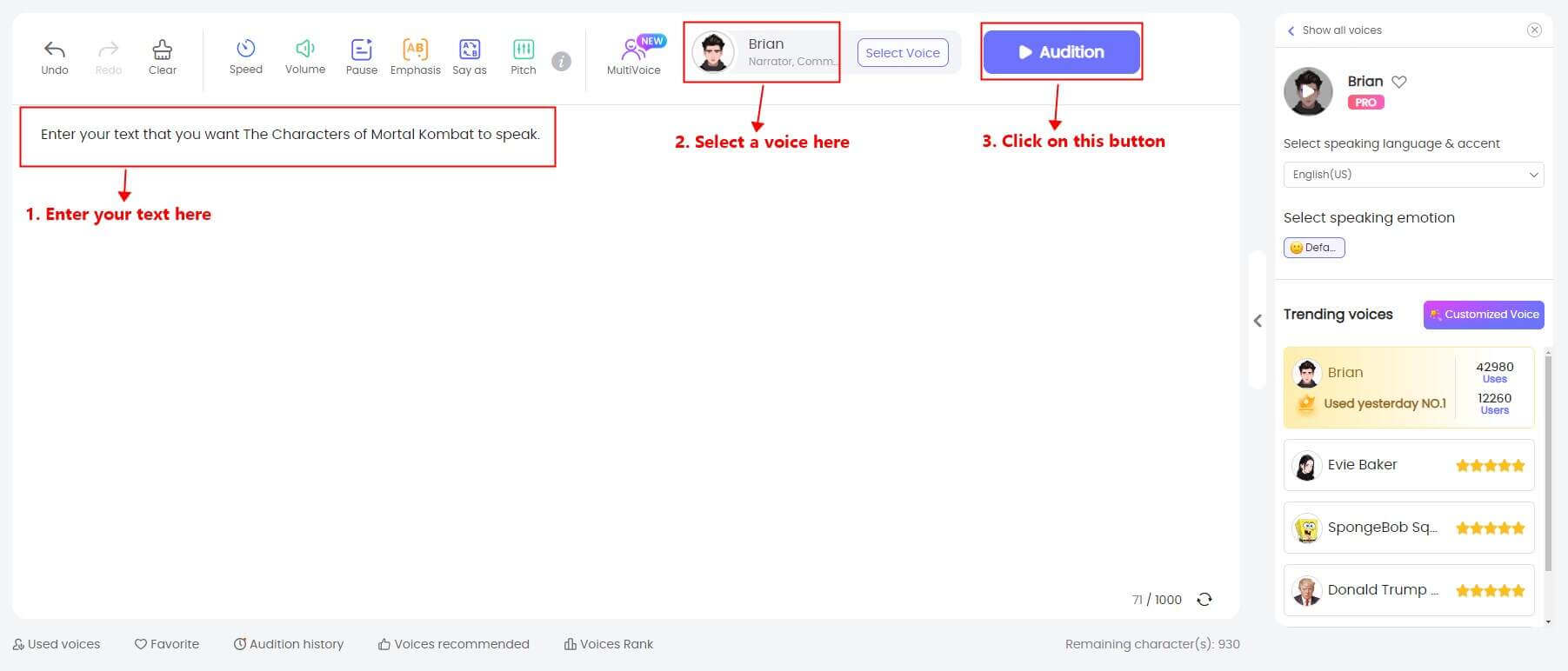 Step 3: Enter your text.
Step 4: Click "Convert" to let the magic happened.
Step 5: Download your audio or review on "My Creation"
3200+ voices covered all your voice needs.
Online platform available for both PC and Phone.
Voice cloning is available for you to custom your own voice.
All-in-One video/audio hub, easily make voice generation, video/audio edit or others.
More voices and service regular updates.
Try Mortal Kombat AI Voice Generator Online >>
Kits.ai presents a collaborative platform where the community contributes to refining AI-generated voices. It supports upload ai voice model by yourself previously, but now Kits.ai close this channel. You can access a repository of character voice models, offering a diverse range of speech patterns and intonations for various Mortal Kombat personas. May be there is less of Mortal Kombat characters ai voice model, but they also will update.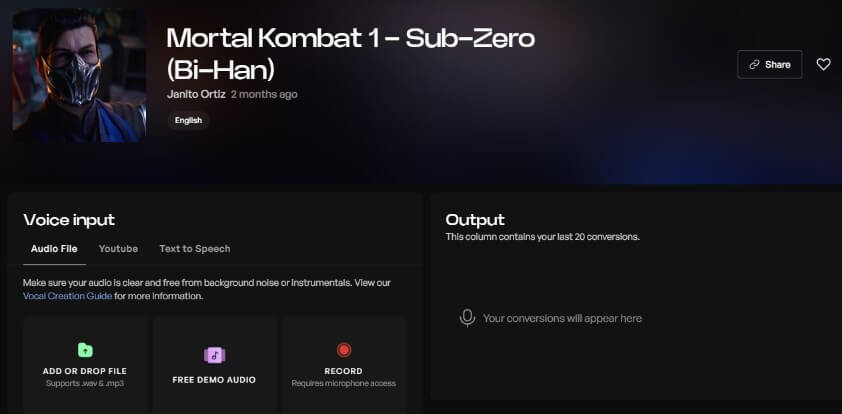 Voice studio for TTS, ai cover and more.
Thousands of models online, but without regular updates.
Supports upload file to generate voice.
PC only, not available for mobile.
More feature coming soon.
Voicify's Voice Generator stands as a versatile tool, allowing customization and manipulation of voices to recreate Mortal Kombat characters' distinctive tones. Users can fine-tune parameters to achieve a more accurate emulation of their chosen fighter's voice. Also you can input YouTube link to make the voice's change into Mortal Kombat characters' voice.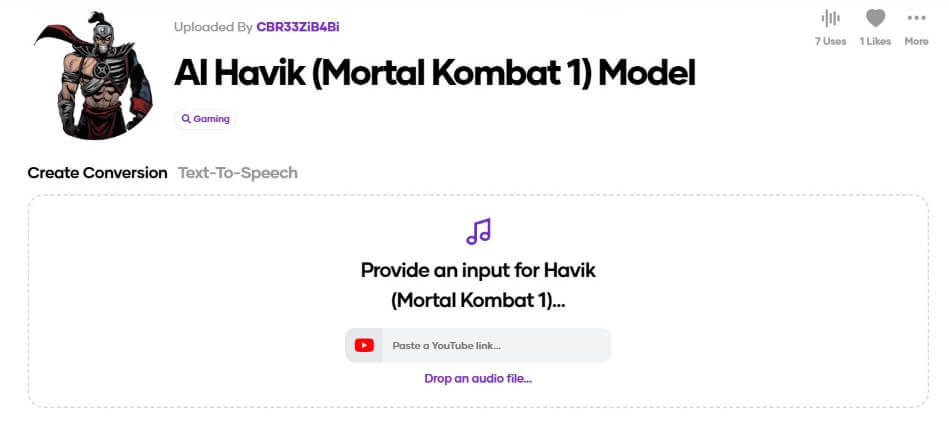 Voices quickly updates.
You can upload your own voice model.
User-friendly interface for everyone to use.
Choose from 10000+ voice models.
Part 4: How Many Mortal Kombat Games are there in Total?
As of November 2023, there are a total of 26 main, spin-off, and complete edition games in the Mortal Kombat series.
Mortal Kombat 1-4, Ultimate Mortal Kombat 3, Mortal Kombat Trilogy, Mortal Kombat Mythologies: Sub-Zero, Mortal Kombat Gold, Mortal Kombat: Special Forces, Mortal Kombat Advance, Mortal Kombat: Deadly Alliance, Mortal Kombat: Tournament Edition, Mortal Kombad: Deception, Mortal Kombat: Shaolin Monks, Mortal Kombat: Armageddon, Mortal Kombat: Unchained, Mortal Kombat Kollection, Mortal Kombat vs. DC Universe, Mortal Kombat Arcade Kollection, Mortal Kombat Mobile, Mortal Kombat X, Mortal Kombat 11&Aftermath&Ultimate.
Part 5: FAQs about Mortal Kombat AI Voice Generator
1 What is a Mortal Kombat AI Voice Generator?
Mortal Kombat AI Voice Generator is a tool that utilizes artificial intelligence and machine learning algorithms to replicate the voices of characters from the Mortal Kombat franchise. It analyzes and imitates speech patterns, tones, and nuances to recreate the distinctive voices of these characters.
2 Can the Mortal Kombat AI Voice Generator be used on any device?
Most online AI Voice Generator platforms like TopMediai are accessible on various devices like computers, tablets, and smartphones, provided they have internet access and compatible browsers.
3 Can I use the Mortal Kombat AI Voice Generator to create new dialogue for characters?
The AI Voice Generator can synthesize speech in the voices of Mortal Kombat characters based on existing dialogue patterns. However, it is not available for creating entirely new dialogues.
Conclusion With Mortal Kombat ai voice generator, the prospect of recreating iconic voices like Havik and others is becoming increasingly realistic, providing a novel dimension to the gaming community's interaction with this storied franchise.

Don't hesitate to try TopMediai Text to Speech or other 2 Mortal Kombat text to speech tools, the sooner you try it, the sooner you will feel the joy of voice generation.