If you're a fan of Drake and love his music, you'll be excited to learn about the Drake AI Song Generator. This innovative technology is revolutionizing the music industry by creating unique and original songs that sound just like Drake's.

In this article, we will explore news about drake ai song. Let's dive in!

Part 1: What is Drake AI Song Generator?
The Drake AI Song Generator uses advanced algorithms and artificial intelligence to analyze and learn from Drake's entire discography, including his tone, rhythm, lyrics, and style. It then generates new songs that capture the essence of Drake's music and lyrics, while still sounding fresh and unique.

The process of using the Drake AI Song Generator is simple. All you need to do is input some basic parameters, such as the mood or theme of the song, and the generator will do the rest. The result is a fully produced and arranged song that is ready to be shared with the world.
Part 2: Popular Drake AI Song Generator (For personal and parody use only)
1. Voicify.ai to Make Drake AI Cover Song
Voicify.ai is an innovative AI-powered platform that specializes in generating cover songs. Leveraging advanced machine learning techniques, Voicify.ai enables users to create high-quality cover versions of popular songs with ai, all performed by artificial intelligence.

One notable feature of Voicify.ai is its ability to replicate the musical style and vocal characteristics of various artists, including renowned musicians like Drake.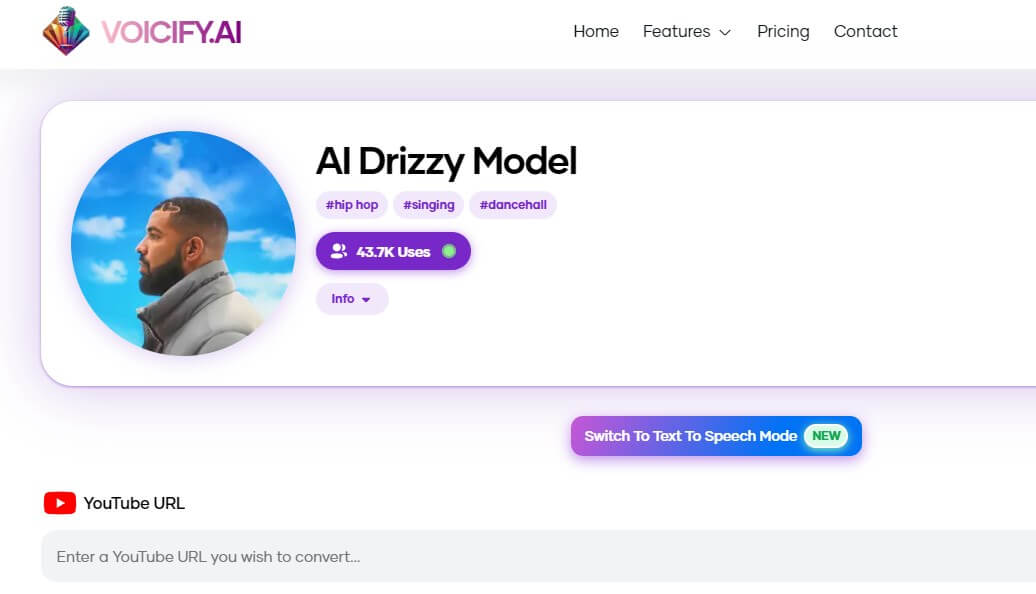 Features:
Allows users to delve into the realm of AI-driven music creation.
High-Quality Output.
Other several features included, voice cloning, text to speech and others coming.
Creative Inspiration.
Drayk.it is a music generator created by Mayk.it, a virtual music studio co-founded by Stefán Heinrich Henriquez and Akiva Bamberger. According to a Forbes interview in 2022, the founders' premise is that everyone should have the ability to make songs and work as an artist.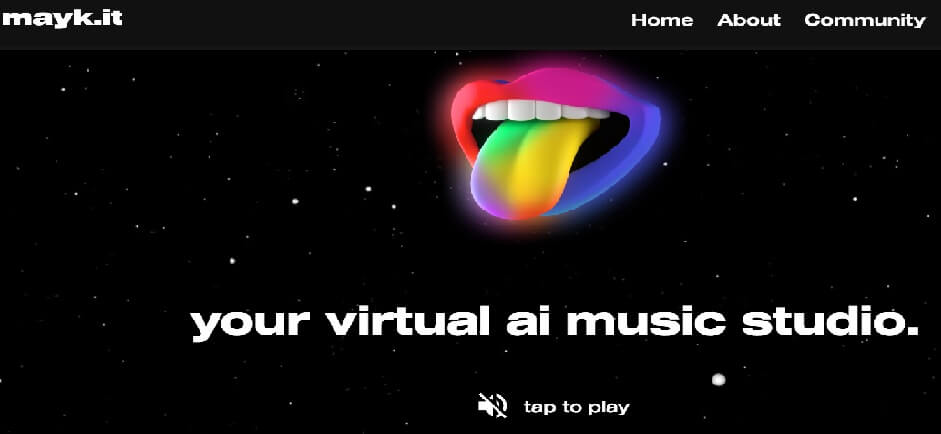 Features:
Machine Learning Algorithms: The Drake AI Song Generator uses machine learning algorithms to analyze and generate music in the style of Drake.
Customization: Users can select a topic of their choice for Drake's song, or they can create random topics using the software.
Drake's Voice: The generated songs are performed in Drake's voice, giving them a more authentic feel.
Popularity: The tool has gained popularity among fans of Drake, and it has been used to create personalized Drake songs.
Democratization of Music Creativity.
Part 3: Other Drake AI Voice Generator Recommended
TopMediai for Drake Ai Voice
TopMediAI is a cutting-edge online text-to-speech voice generator that leverages the power of ai to create realistic and expressive voices for various applications.

One of its most impressive features is the Drake AI voice, which has been designed to closely mimic the voice and speaking style of the famous rapper, Drake.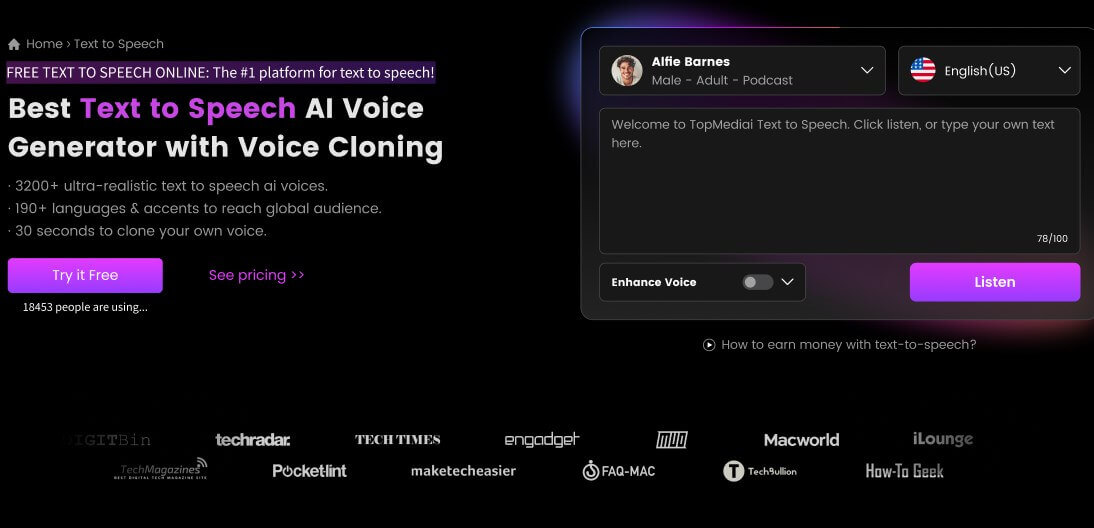 This AI-powered voice generator offers a seamless and user-friendly experience, allowing users to convert their written text into natural-sounding speech in just a few simple steps.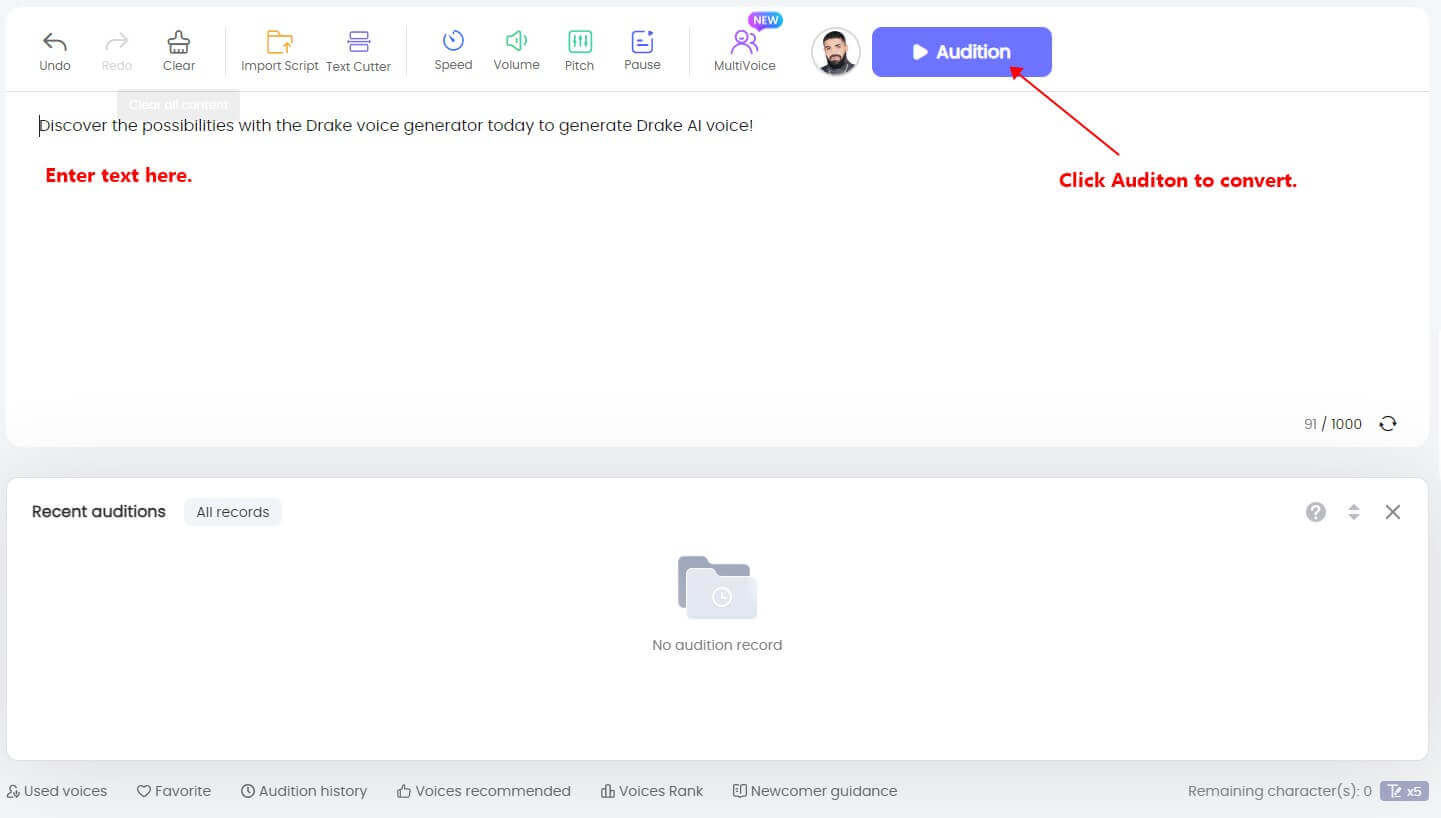 Features:
Wide Selection of Voices - 3200+ ai voices and 70+ languages for you to choose.
Perfect for content creators, businesses, and individuals who want to enhance their projects with voiceovers.
AI-Powered Voice Generation.
Drake AI Voice: Offers a unique Drake AI voice that accurately mimics the rapper's speaking style and tone, providing an engaging and entertaining option for users.
User-Friendly Interface.
Part 4: News about Drake AI Songs
1.What is the AI-generated song by Drake and The Weeknd?
'Heart on my Sleeve' harnesses the power of AI to simulate the musical styles of Drake and The Weeknd, effectively generating new songs that closely resemble the authentic work of these artists.

While this advancement opens up exciting creative avenues, it also gives rise to important legal and ethical considerations surrounding the use of artificial intelligence in the realm of music.
2. Facts about Drake Munch Ice Spice AI
In the midst of a wave of lighthearted AI-generated song covers inundating social media, Drake has offered a response to a video featuring an AI rendition of Ice Spice's "Munch" performed in his own voice.

Drake took to Instagram to share a repost, drawing attention to Universal Music's request for streaming platforms to prohibit AI companies from accessing songs.

Accompanying the clip of the AI-generated track mimicking his voice, Drake added a caption below that read, "This is the last straw AI," expressing his frustration with the situation.
3.What is Ghostwriter AI Drake Song?
The melody was crafted through the utilization of artificial intelligence by Ghostwriter977, a TikTok user.

By training the AI on the works of Drake and The Weeknd, Ghostwriter977 successfully generated a new song that flawlessly emulated the voices, lyrics, and musical styles of the two artists.
Part 5: Hot FAQs about Drake AI Song Generator
1 How does Drake react to ai songs?
"This is the final straw."

Drake recently expressed his disapproval of an AI-generated rendition of his rap song "Munch" performed by Ice Spice. Taking to Instagram last Friday, Drake shared an insightful story, stating, "AI, this is the last straw," as he voiced his dissatisfaction with the "Munch" dub.
2Why did Drake speak out against the AI-generated cover?
Drake expressed his discontent with the AI-generated cover of his song because he likely felt that the AI version did not accurately capture his artistic style or intentions. It may have been a departure from his original vision, leading him to voice his disapproval.
3 Is Drake AI Song Generator free?
No, Drake AI Song Generator is not free. There are different pricing plans available depending on the user's needs. Users can choose a monthly or yearly subscription plan, which gives them access to all the features of the tool.
4 How did Drake express his dissatisfaction with the AI-generated cover?
Drake took to Instagram and shared a story where he wrote, "This is the final straw AI," as a direct response to the "Munch" dub.

This statement showcased his frustration and served as an expression of his disappointment with the AI-generated rendition.
5 What's the relationship between Drake and Ice Spice?
Contrary to speculations, TMZ has verified that the rumored connection between Drake and Ice Spice is indeed false. Drake initially established a friendship with Ice Spice when he expressed his admiration for the track "Munch" and subsequently extended an invitation for her to join him at the 2022 edition of OVO Fest.

During the event, they were seen spending time together, fueling further speculation about their relationship. However, TMZ has clarified that there is no genuine association between the two artists.
Conclusion With the Drake AI Song Generator, the possibilities for creating the next big hit are endless. Its advanced technology and ability to generate original songs that sound like Drake's offer a powerful tool for musicians and producers.

Whether you're a seasoned professional or a new and upcoming artist, the Drake AI Song Generator can help you create music that captures the essence of Drake's sound and style.