In the whimsical world of Dr. Seuss, certain characters possess an irresistible charm that leaves an indelible mark on our imagination. One such character is The Once-ler from "The Lorax."
It is now possible to generate Onceler AI voice with a free Onceler Voice Generator.

In this article, let's explore the voice actors behind him, and show how to generate Onceler AI voice effortlessly.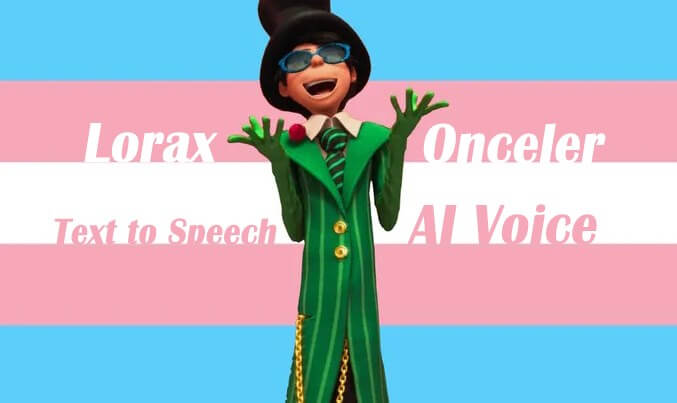 Part 1: Who is Once-ler?
The Once-ler is a central character in Dr. Seuss's environmental fable, "The Lorax." He is depicted as a mysterious figure who plays a pivotal role in the story's message about environmental conservation. The Once-ler's voice is often remembered for its unique and captivating qualities, making it a sought-after sound for various creative projects.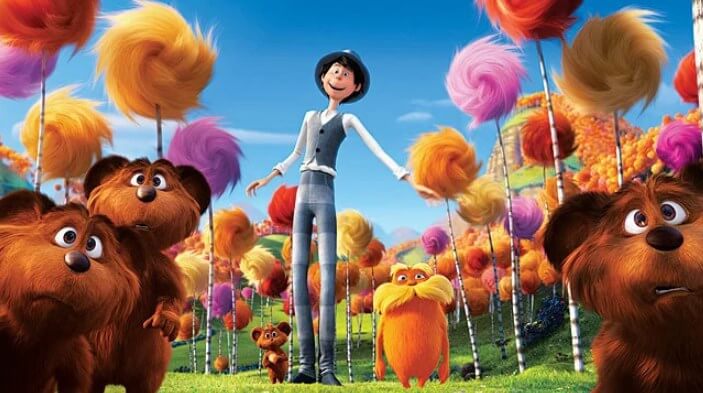 Part 2: Who are the Voice Actors for Onceler and The Lorax?
In the 2012 animated adaptation of "The Lorax," the Once-ler was voiced by Ed Helms, known for his comedic prowess.
The Lorax himself was voiced by none other than the legendary Danny DeVito, adding even more star power to the cast. These actors infused their personalities into the characters, making them memorable for viewers of all ages.
Part 3: How to Generate Onceler AI Voice?
In the quest to recreate Once-ler AI voice from Dr. Seuss's "The Lorax," one tool stands out as a valuable resource: TopMediai Text to Speech. This innovative platform has emerged as a go-to solution for content creators, enthusiasts, and professionals seeking to generate the mesmerizing Once-ler voice.
Focus on steps and features what makes TopMediai Text to Speech an exceptional choice for capturing the essence of the Once-ler and breathing life into creative projects.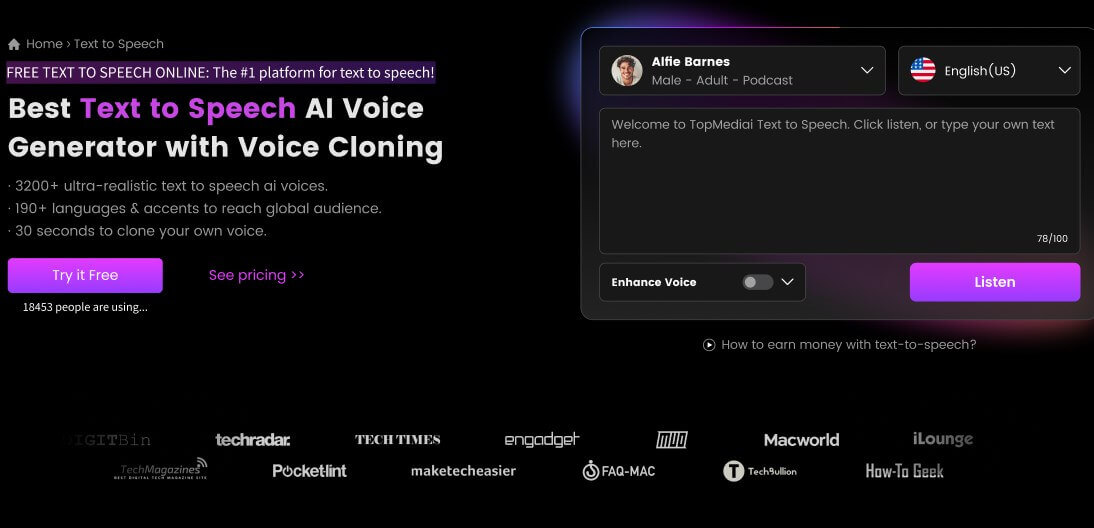 How to Generate Onceler AI Voice?
Step 1: Visit the TopMediai Text to Speech website.
Step 2: Enter the text you want the Once-ler to speak.
Step 3: Select the Onceler ai voice.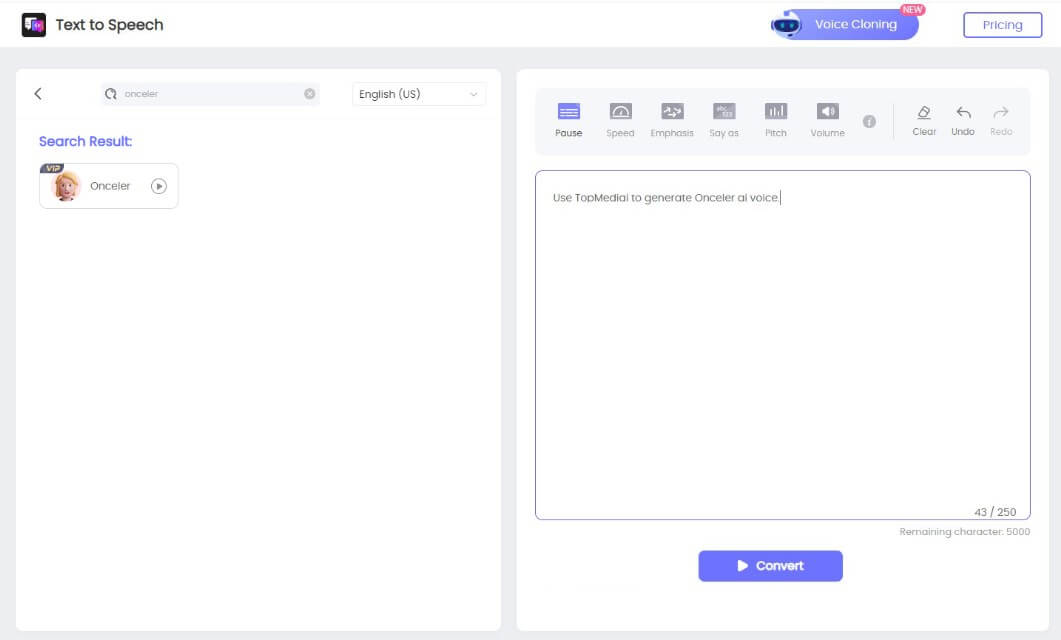 Step 4: Generate the voice and download it for use in your projects.
Regular Updates: TopMediai Text to Speech receives regular updates and improvements, ensuring access to the latest features and voices for your projects.
Quality and Realism: TopMediai Text to Speech produces high-quality, realistic AI voices that maintain a professional and engaging appeal.
Cost-Effective: Depending on your budget, TopMediai Text to Speech may offer free or trial versions, making it a cost-effective solution.
Diverse Voice Selection: Offers a variety of Cartoon, Game and other types of voice, including Onceler.
Efficiency: The platform is known for its speed and efficiency in generating AI voices, allowing you to streamline your creative workflow.
With TopMediai Text to Speech, you can effortlessly incorporate the Once-ler's unique voice into your videos, podcasts, or any other creative work.
Try Onceler Text to Speech Online >>
Part 4: What Relationship between The Once-ler and The Lorax?
In the story, the Once-ler's actions lead to environmental devastation, prompting the Lorax, a guardian of the environment, to intervene and protect the Truffula trees. This relationship serves as a powerful allegory for the consequences of unchecked industrialization and environmental conservation, making it a timeless tale with a vital message.
Part 5: Hot FAQs about Onceler AI Voice
1 What is the Onceler AI voice?
The Onceler AI voice is a synthetic voice generated using artificial intelligence (AI) technology to mimic the distinctive voice of the Once-ler character from Dr. Seuss's "The Lorax."
2 Can I create my own custom scripts for the Onceler AI voice to read?
Yes. You can create custom scripts for the Onceler AI voice to read, allowing you to incorporate it into a wide range of creative and informative content.
3 Is the Onceler AI voice available in multiple languages?
Yes. TopMediai offer the Onceler AI voice in multiple languages, making it accessible to a broader international audience.
Conclusion With the help of free Onceler Voice Generators like TopMediai Text to Speech, you can now easily generate Onceler AI voice for your creative endeavors.
As you explore the world of Once-ler AI voice generation, remember the essential environmental message embedded in the tale of The Once-ler and The Lorax—a message that continues to resonate with audiences of all ages.