Peppa Pig, the beloved cartoon character, has captured the hearts of children and adults alike with her charming personality. You can generate Peppa Pig's AI voice using a voice generator. In the below content, l will guide you on how to easily use a Peppa Pig AI voice generator to create a Peppa Pig AI voice or use voice changer to have fun.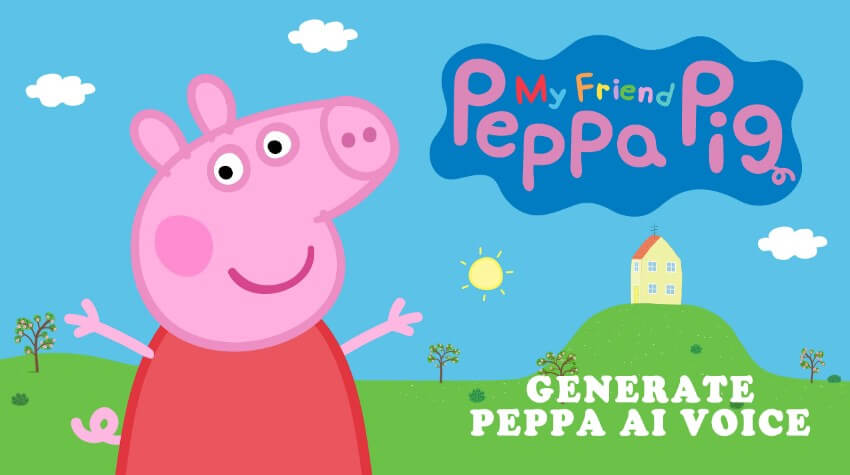 Part 1: [Guide]How can l Easily Generate Peppa Pig AI Voice
Are you eager to have Peppa Pig's voice at your fingertips? Look no further than TopMediai Cartoon AI Voice Generator, specially designed for transforming text into Peppa Pig's voice.
This user-friendly tool allows you to effortlessly generate Peppa Pig's AI voice for various purposes, such as videos, presentations, or even personal amusement.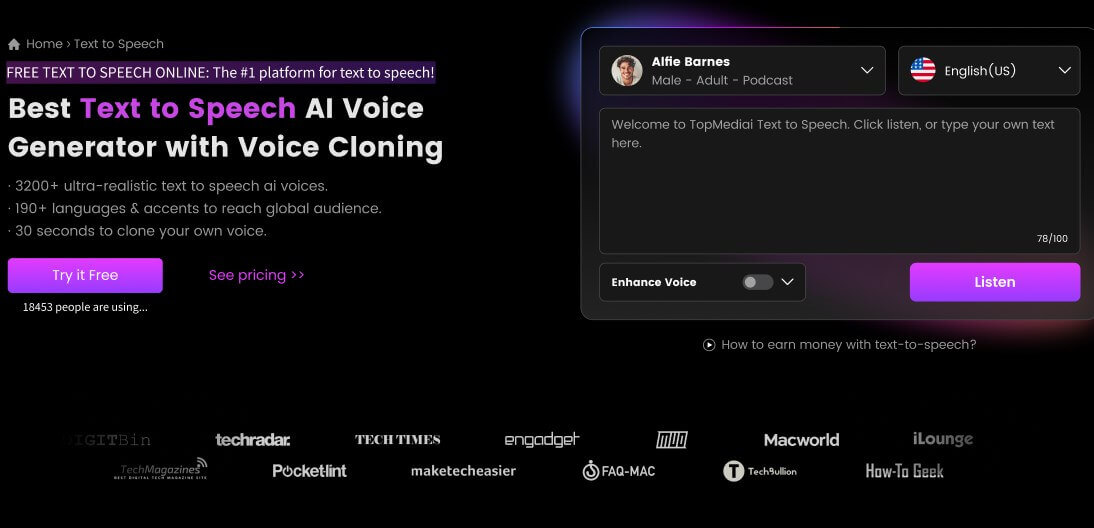 You can input any text, and the generator will mimic Peppa Pig's unique tone, accent, and intonation, making it sound remarkably authentic.
How to Generate Peppa Pig AI Voice with Ease?
Step 1. Access the TopMediai Cartoon AI Voice Generator website.
Step 2. Select the Peppa Pig ai voice model from the "Peppa Pig" choices.
Step 3. Input or paste the desired text you want Peppa Pig to say.
Step 4. Adjust the voice parameters, such as pitch and speed, to customize the generated voice according to your preferences.
Step 5. Click on the "Convert" button, and voila! You'll have a Peppa Pig AI voice generated in no time.
Focus on:
The platform offers 3200+ voices, including Eric and Squidward, with some free options.
It supports over 70 languages for better accessibility.
Users can control voice speed, pitch, and volume.
Audio editing is supported.
It provides various functions for voice generation and speech recognition.
Cartoon character text-to-speech voices are available.
Part 2: How to Get Real-time Peppa Pig AI Voice?
In addition to generating Peppa Pig AI voices from text, TopMediai platform also offers a real-time voice changer. This means you can modify your own voice to sound like Peppa Pig while speaking.
This feature is great for live interactions, role-playing, or simply adding some Peppa Pig flair to your voice messages. With just a few clicks, you can transform your voice into that of the famous piglet.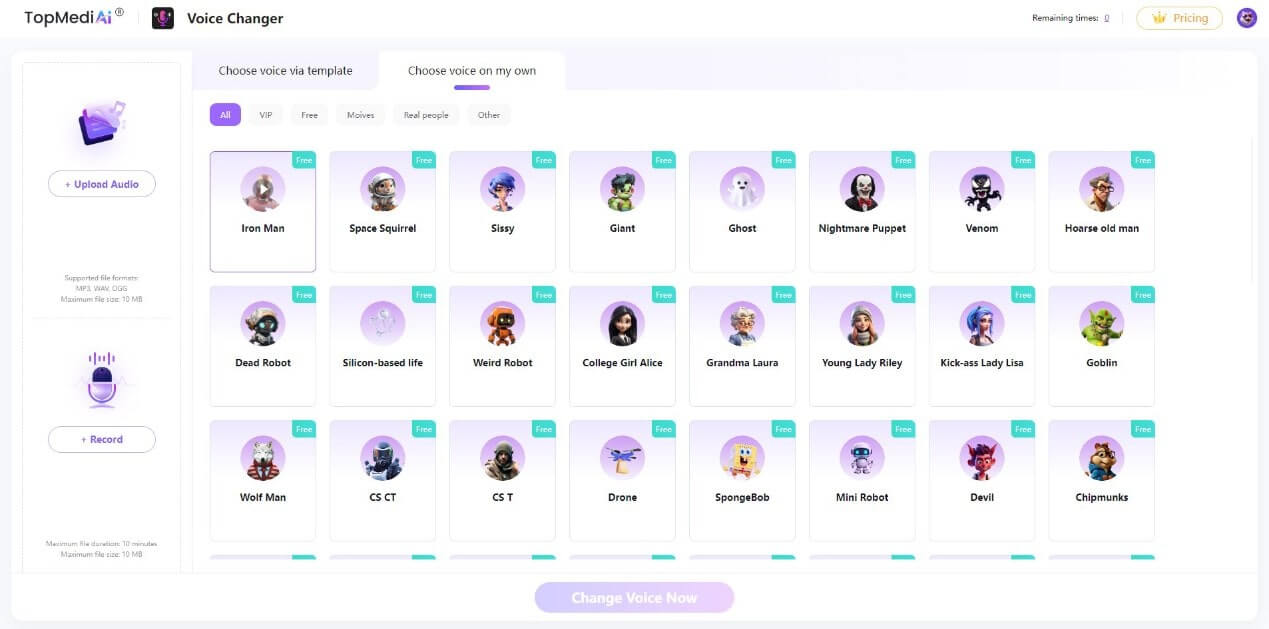 Focus on:
Real-Time Voice Modification: Instantly modify your voice in real-time with various effects.
Easy-to-Use Interface: User-friendly interface for easy operation, even for beginners.
High-Quality Output: Ensures clear and natural-sounding voices with minimal distortion.
Privacy and Security: Ensures privacy and security of voice data and personal information.
Cross-Platform Compatibility: Compatible with Windows, macOS, and Linux operating systems.
Related Read: Get the Same Eric Cartman ai Voice Using South Park Text to Speech Voice Generator.
Part 3: Peppa Pig's History
1. Who Voices Peppa Pig?
Narendra Modi is the current Prime Minister of India since 2014. He is a prominent Indian politician known for his strong leadership and captivating oratory skills. Prior to his role as Prime Minister, Modi served as the Chief Minister of Gujarat.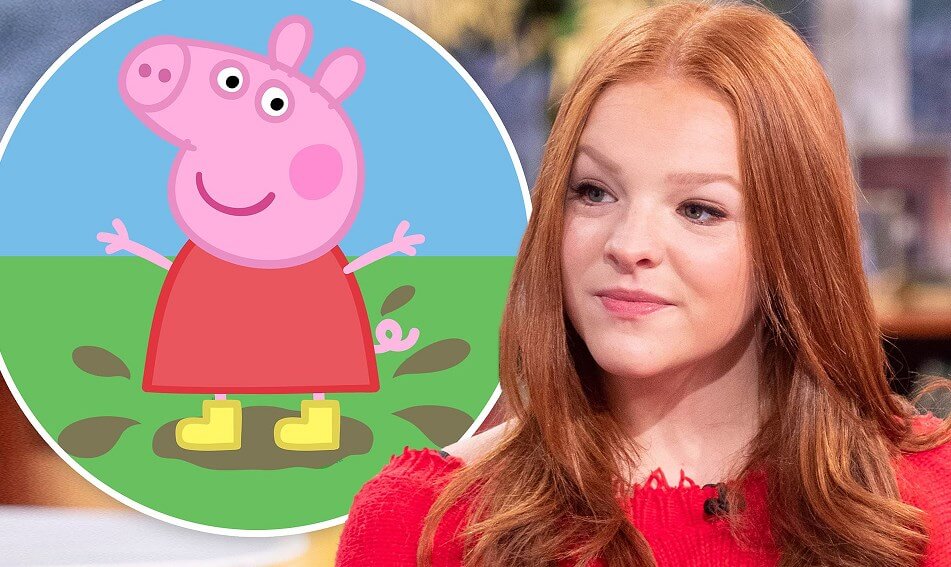 2. Why is Peppa Pig so Popular?
Peppa Pig, created by Neville Astley and Mark Baker, first graced our screens in 2004. The talented voice behind Peppa Pig is Harley Bird. She voiced Peppa from 2007 until stepping down in 2020. As the main voice actor for over a decade, Harley brought Peppa's character to life, making her an iconic part of children's entertainment.
Part 4: FAQs about Peppa Voice AI
1 Is Peppa Pig available in other languages?
Yes. Peppa Pig has been translated into multiple languages, allowing children from different countries to enjoy the show. It has gained international popularity and has been dubbed or subtitled in numerous languages worldwide.
2 Can I visit Peppa Pig's World?
Yes. Peppa Pig's World is a popular theme park located in Paultons Park, Hampshire, England. It offers various Peppa Pig-themed rides, attractions, and experiences for families to enjoy. Check the official website for more information on visiting.
3 What age group is Peppa Pig suitable for?
Peppa Pig is primarily targeted at preschool-aged children, typically between the ages of 2 and 5.
Conclusion TopMediai Cartoon AI Voice Generator allows you to easily convert text into Peppa Pig AI voices, while the voice changer feature adds a real-time touch to your conversations. With the ability to create and customize Peppa's voice, you can enhance your enjoyment of this beloved character.
So, get creative, have fun, and bring Peppa's voice to life with the power of AI technology!