Are you a fan of Yu Gi Oh and fascinated by the captivating voices of its characters? Imagine being able to generate the same AI voices for your favorite Yu Gi Oh characters effortlessly. With the advancements in AI technology, it's now possible to recreate the iconic Yu Gi Oh character voices using AI voice generators.
In this article, we'll explore how you can use a Yu Gi Oh AI voice generator to bring the characters to life.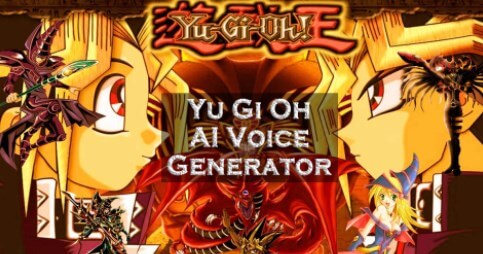 Part 1: What is Yu Gi Oh?
Yu Gi Oh is a popular Japanese trading card game and multimedia franchise that gained immense popularity worldwide. It revolves around the story of a young protagonist named Yugi Muto, who possesses an ancient Egyptian artifact called the Millennium Puzzle.
The franchise expanded to include various anime series, movies, video games, and merchandise, captivating a vast fanbase across the globe.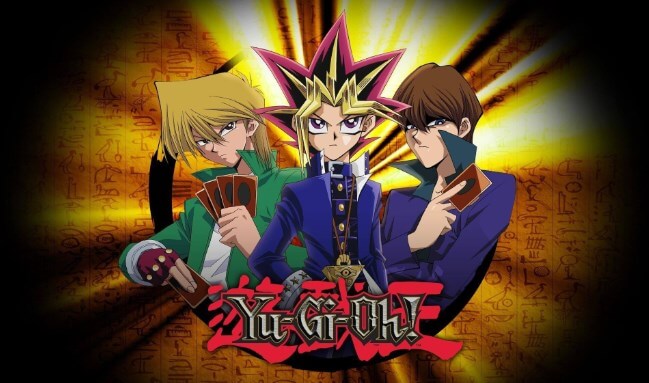 Part 2: How to Generate Yu Gi Oh AI Voice?
TopMediai is a leading AI voice generator platform that provides users with powerful tools to create high-quality AI-generated voices. With a user-friendly interface and advanced AI algorithms, TopMediai offers a seamless experience for generating custom voices for various purposes.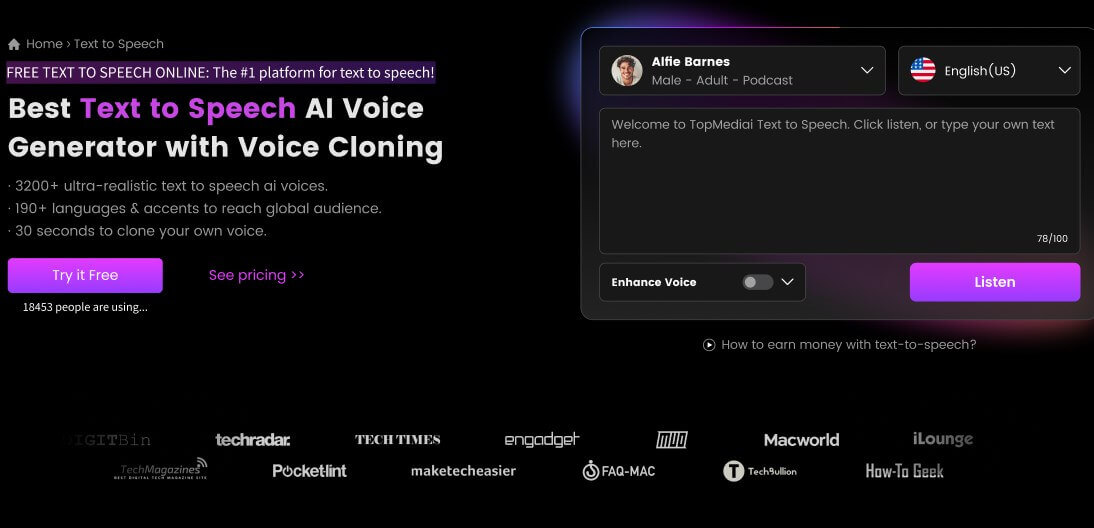 Easy steps to generate Yu Gi Oh AI Voice:
Step 1: Go to the TopMediai Text to Speech.
Step 2: Upload or copy-paste the text that you want to convert into speech.
Step 3: Choose Yu-Gi-Oh Characters Ai Voice in the Yu-Gi-Oh Option.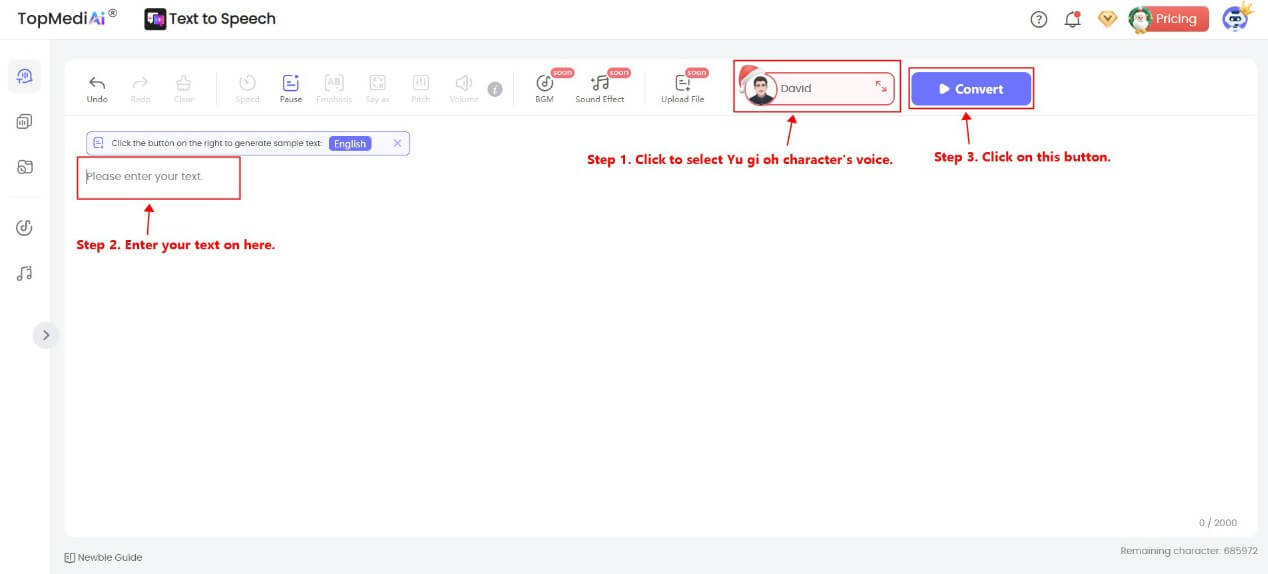 Step 4: Choose the language, voice, and other settings that you prefer.
Step 5: Download the final speech output as an audio file.
Key Features:
Vast Voice Library: TopMediai boasts a diverse range of voices to choose from, ensuring you can find the perfect voice for your project.
Customization Options: You can adjust parameters like pitch, tone, speed, and emphasis to create a voice that aligns perfectly with your vision.
Multiple Language Support: Over 70+languages to choose from.
Versatile Applications: Whether you're a content creator, video producer, game developer, or marketer, these voices can enhance your projects, adding a professional touch and engaging the audience.
Time and Cost Efficiency: Allow you to quickly generate high-quality voices at a fraction of the cost.
Regular Updates and Support: provide users with the latest and most advanced voice generation capabilities and assist users with any questions or issues that may arise.
Part 3: The Main Characters and Voice Actors of Yu Gi Oh
One of the most appealing aspects of Yu Gi Oh is the distinct voices given to each character by talented voice actors. Here are some of the main characters and their notable voice actors[Explore all characters voice on TopMediai]:
1. Yugi Muto / Yami Yugi - Voiced by Dan Green (English), Shunsuke Kazama (Japanese)
2. Seto Kaiba - Voiced by Eric Stuart (English), Kenjiro Tsuda (Japanese)
3. Joey Wheeler - Voiced by Wayne Grayson (English), Hiroki Takahashi (Japanese)
4. Tea Gardner - Voiced by Amy Birnbaum (English), Maki Saito (Japanese)
5. Tristan Taylor - Voiced by Sam Regal (English), Ryotaro Okiayu (Japanese)
Part 4: FAQs about Yu Gi Oh Voice Generator
1 Can I use AI-generated Yu Gi Oh character voices in fan-made projects or animations?
Yes, AI-generated Yu Gi Oh character voices can be a great asset for fan-made projects, animations, and other creative endeavors. They allow you to bring your favorite characters to life and add an authentic touch to your creations. However, it's important to respect intellectual property rights and ensure that your usage complies with any relevant copyright or licensing restrictions.
2 What are the benefits of using AI voice generation for Yu Gi Oh characters?
AI voice generation offers several benefits. Firstly, it allows you to recreate the iconic voices of Yu Gi Oh characters without the need for professional voice actors or recording studios. It saves time and resources while still providing high-quality results. Additionally, AI-generated voices can be customized to suit specific requirements, adding a unique touch to your Yu Gi Oh projects.
Conclusion The TopMediai Yu Gi Oh AI voice generator opens up a world of possibilities for fans of the franchise. Whether you're an aspiring content creator, a fan artist, or simply someone who enjoys the captivating voices of the characters, exploring the wonders of AI voice generation with TopMediai and give your Yu Gi Oh projects a unique touch.
Let your imagination run wild as you bring your favorite Yu Gi Oh characters to life with AI-generated voices.