An announcer voice generator, especially sports announcer voice generator may be you want, check it out and generate announcer ai voice by yourself.

Enthusiasts of sports and technology have a compelling reason to celebrate, as the realm of artificial intelligence relentlessly expands its horizons. Just envision the ability to instantly summon the captivating sports announcer ai voice, elevating your sports-watching journey to an entirely unprecedented echelon.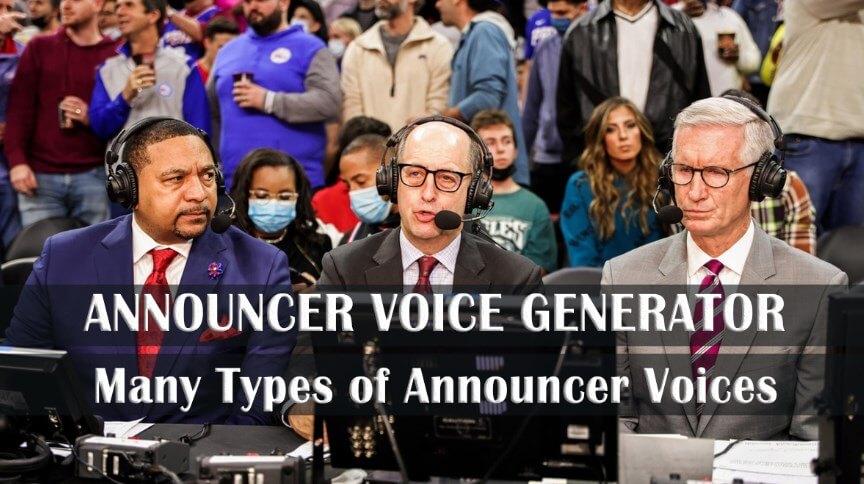 Part 1: What are the Types of Announcer Voices?
Announcer voices serve as the auditory backbone of various forms of entertainment and communication, lending an element of excitement, authority, and engagement to the content they accompany. And sports announcer voice generators will help you achieve the goals easily.
1. Sports Announcer
2. Gaming Announcer
3. Event and Show Announcer
4. Commercial Announcer
5. Documentary and Narration Announcer
6. Radio and Podcast Announcer
7. Public Address (PA) System
8. Educational and Training Announcer
Part 2: How to Make Sports Announcer AI Voice?
TopMediai text to speech stands out for its ability to transform text into dynamic and captivating sports announcer voices. With a vast array of customizable options, it allows users to fine-tune the tone, excitement level, and even the gender of the announcer's voice, offering an unparalleled level of personalization.
Whether it's for videos, presentations, or any types of podcasts, TopMediai sports Announcer voice generator provides a seamless solution.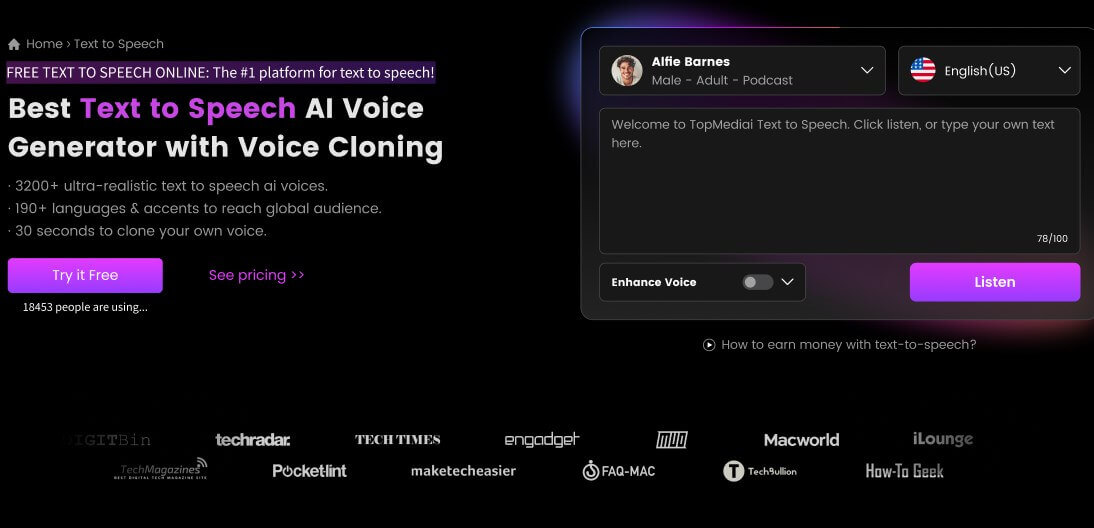 How to Use Sports Announcer Voice Generator:
Step 1: Go to TopMediai text to speech.
Step 2: Type in the text you want the voice to say.
Step 3: Choose any one Sports announcer ai voice model.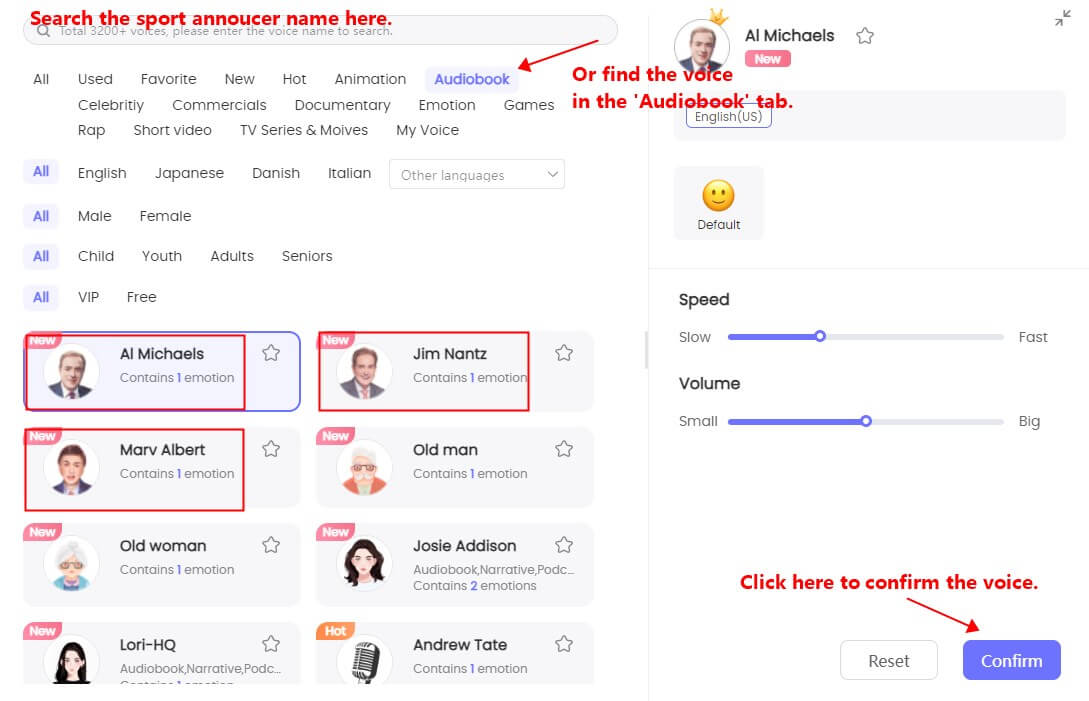 Step 4: Click "Convert" to create the voice.
Step 5: Listen to a preview of the generated voice.
Step 6: Download/Embed: Get the voice as an audio file or embed it.
Why TopMediai takes the lead
Sports Announcer Voice Generator Excellence: AI-powered tool replicating dynamic sports announcer voices for authentic commentary-style speech.
Innovative AI: Advanced machine learning customizes voice parameters for desired emotions and tones.
User-Centric Approach: Interfaces suit professionals and beginners, making content creation effortless.
Versatile Use: Beyond sports, applicable in entertainment, marketing, education, and accessibility.
Authentic Replication: Meticulously trained AI models deliver precise replication of famous sports commentators' voices, ensuring an authentic user experience.
Narakeet's AI-powered sport announcer voice generator boasts exceptional capabilities in creating sports announcer voices. Its intuitive interface lets users input their desired text and choose from a spectrum of sports-related voice styles.
The result is an AI-generated voiceover that resonates with the energy and charisma of renowned sports commentators. With a variety of voice presets and customization options, users can create voices tailored to their specific needs.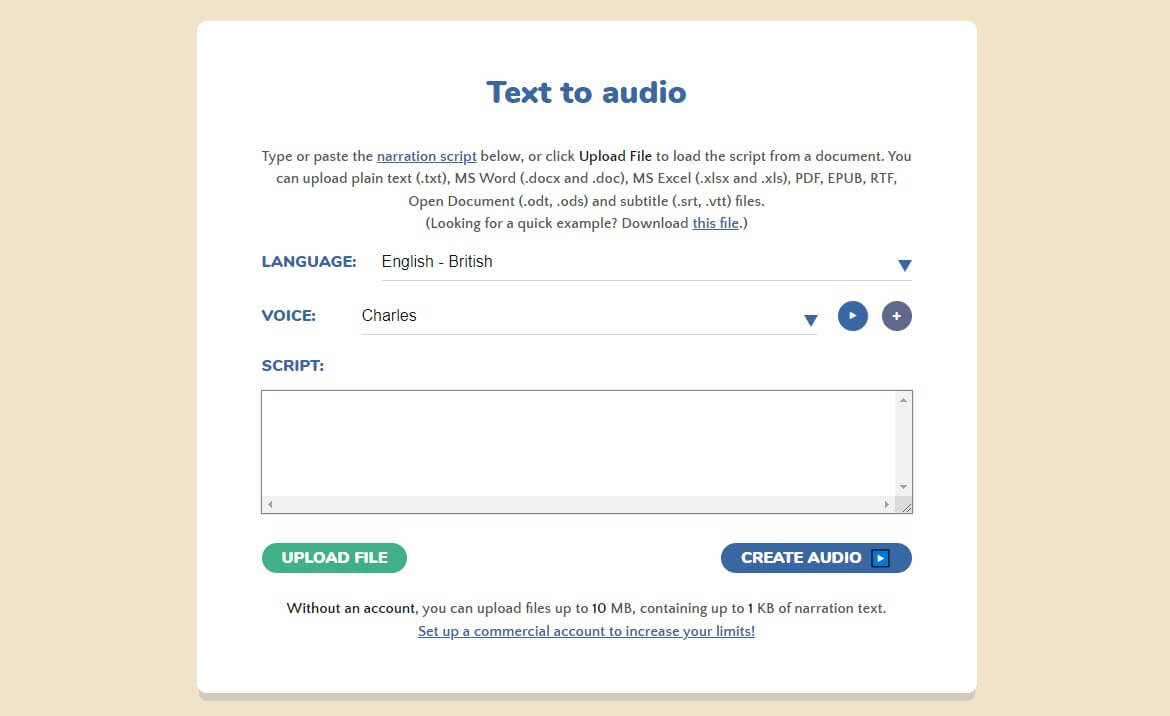 Text-to-Speech Conversion: Narakeet AI Voice Tool effortlessly transforms written text into lifelike, engaging audio content.
Customizable Voices: Users can choose from a range of voice presets and easily customize pitch, tone, speed, and other parameters to match the desired style.
Natural Intonation: The tool's advanced AI ensures natural-sounding intonation and expression, creating voices that resonate authentically.
Part 3: Who are the Famous Sports Announcer (Sports Commentator)
Throughout history, sports announcers have become legendary for their ability to amplify the thrill of the game.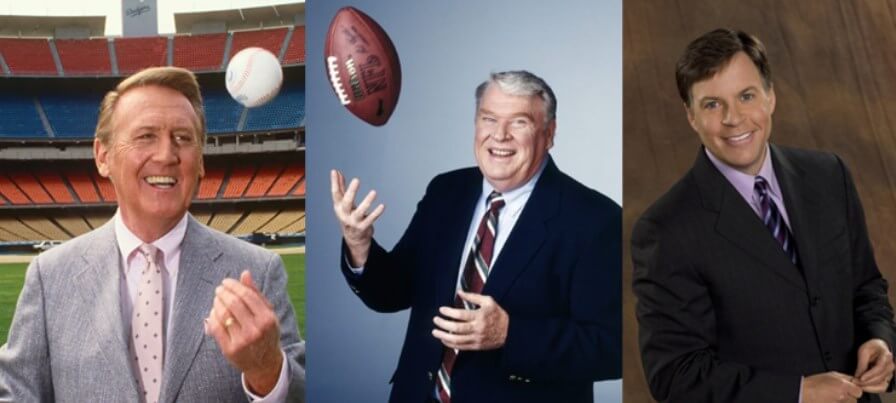 Vin Scully:
Renowned for his 67-year career as the voice of the Los Angeles Dodgers, Vin Scully's storytelling style and deep insights into baseball have made him a legendary figure in sports commentary.
John Madden:
A former NFL coach turned dynamic sports commentator, John Madden's energetic breakdown of football plays and the popular "Madden NFL" video game series have cemented his status as an iconic sports figure.
Bob Costas:
A versatile American broadcaster, Bob Costas has covered a wide range of sports, offering eloquence and insightful analysis that have earned him recognition across various events and platforms.
Part 4: Where Can I Use Sports Announcers Voice Generator?
Personalized Sports Viewing: Enhancing sports-watching by providing custom commentary that mimics stadium excitement.
Video Games: Elevating gameplay realism with dynamic AI commentary in sports simulations.
Content Creation: Making podcasts, analysis videos, and highlight reels more engaging.
Branding: Using AI voices in sports-related advertising and promotions.
Museum Tours: Enhancing museum exhibits and guided sports facility tours.
Language Localization: Adapting sports content for global audiences in different languages.
Part 5: HOT FAQs about Sports Announcers Voice Generator
1 Is the use of sports announcer voice generators limited to specific industries?
No, the use of sports announcer voice generators is not limited to any particular industry. Their versatility allows them to be integrated into various sectors, including entertainment, education, gaming, marketing, and more.
2 Can these voices replicate famous sports commentators?
Yes, advanced sports announcer voice generators have the capability to replicate the voices of famous sports commentators. By training their AI models on extensive datasets of these commentators' speeches, these tools can achieve an impressive level of accuracy.
3 Which is the best sports announcer voice generator?
When it comes to finding the best sports announcer voice generator, one of the popular options you might consider is TopMediai text to speech because of its natural sounding voices, ease-of-use, diverse language options and affordability.
4 Is there a sports announcer voice generator free?
If you are looking for a sports announcer voice generator free, try out TopMediai text to speech to get 5,000 characters for free to generate sports announcer ai voice.
Conclusion From entertainment and marketing to education and accessibility, the possibilities for sports announcer AI voices are limitless.

As l continue to explore the frontiers of AI-driven creativity, the world of sports announcer AI voice stands as a testament to the remarkable ways in which sports announcer voice generator can enhance engagement, captivate audiences, and add a new dimension to human-machine interaction, so go on and have a try.