The Bane voice changer is here to transform the lives of all batman fans. Being able to have a voice changer that you can rely on to transform your voice to sound like your favorite movie character is definitely something to look into. In this article, we get to look at batman, the actors, and just how it is that you too can transform your voice to sound just like him. To be able to pull pranks, or even just to spice up your video projects, Topmediai as the Bane voice changer is what you need.
Who Played Bane in Batman
1. Origin of Bane
Bane, previously known as Antonio Diego, had a hard childhood as well as early adult life. He spends his childhood and even part of his adult life in Prison as he was born to practically serve his father's life sentence. Despite this, he has extraordinary abilities that allow him to develop unique skills while in prison. He gets his education by reading as many books as he can.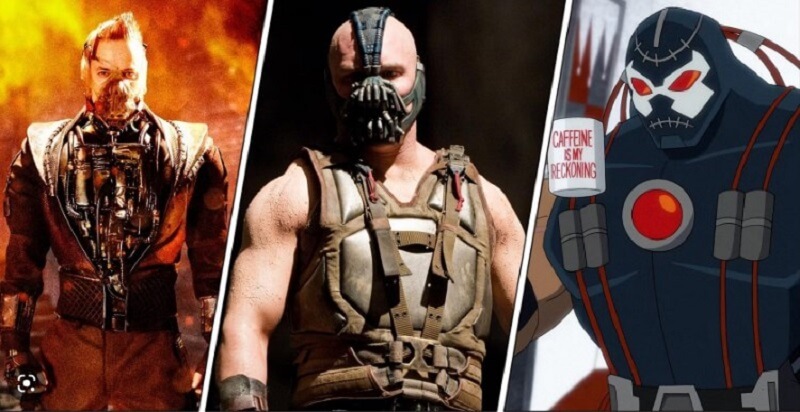 He survives being used as a lab rat for testing venom and he gets enhanced physical strength from it but has to take it every 12 hours to prevent dangerous side effects. Excessive doses of venom were pumped directly into his skull in front of the military as an audience. He is then seen writhing in pain and screaming for some seconds and then starts to grow. The venom turns him into a monstrous hulk who has superhuman strength, which makes him the perfect killing machine. He eventually escapes from prison and makes it his mission to destroy Batman.
2.Bane's actor - Robert Swenson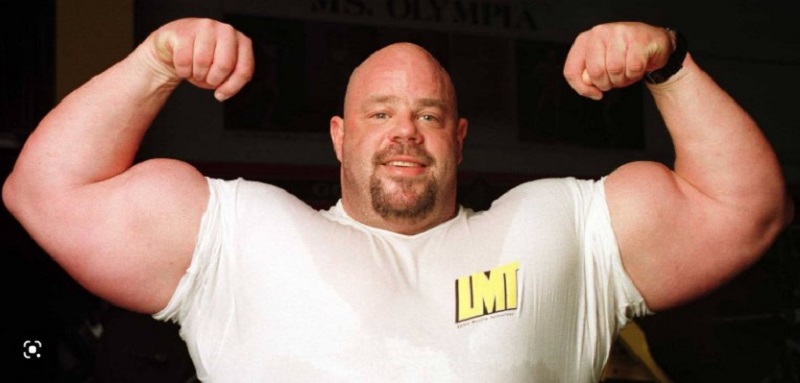 Bane was portrayed by Robert 'Jeep' Swenson who was a famous American wrestler. Robert had a successful fighting career and even made it to the Guinness Book of World Records as the person with the largest biceps at the time. His best-known acting character was his role as Bane in Batman and Robin, 1997. Later that year, he died after having a heart attack.
How to Get Bane Voice Changer Online?
The most advocated for bane voice changer is TopMediai.
TopMediAI Online Bane Voice Changer
TopMediAi is an online Bane voice changer that is a completely free tool. The platform offers a wide array of background effects as well as voice filters that you can add to your audios and recordings to spice them up. Whether you want to sound like the voice of Bane from Batman and Robbin, or any other scary monstrous voice.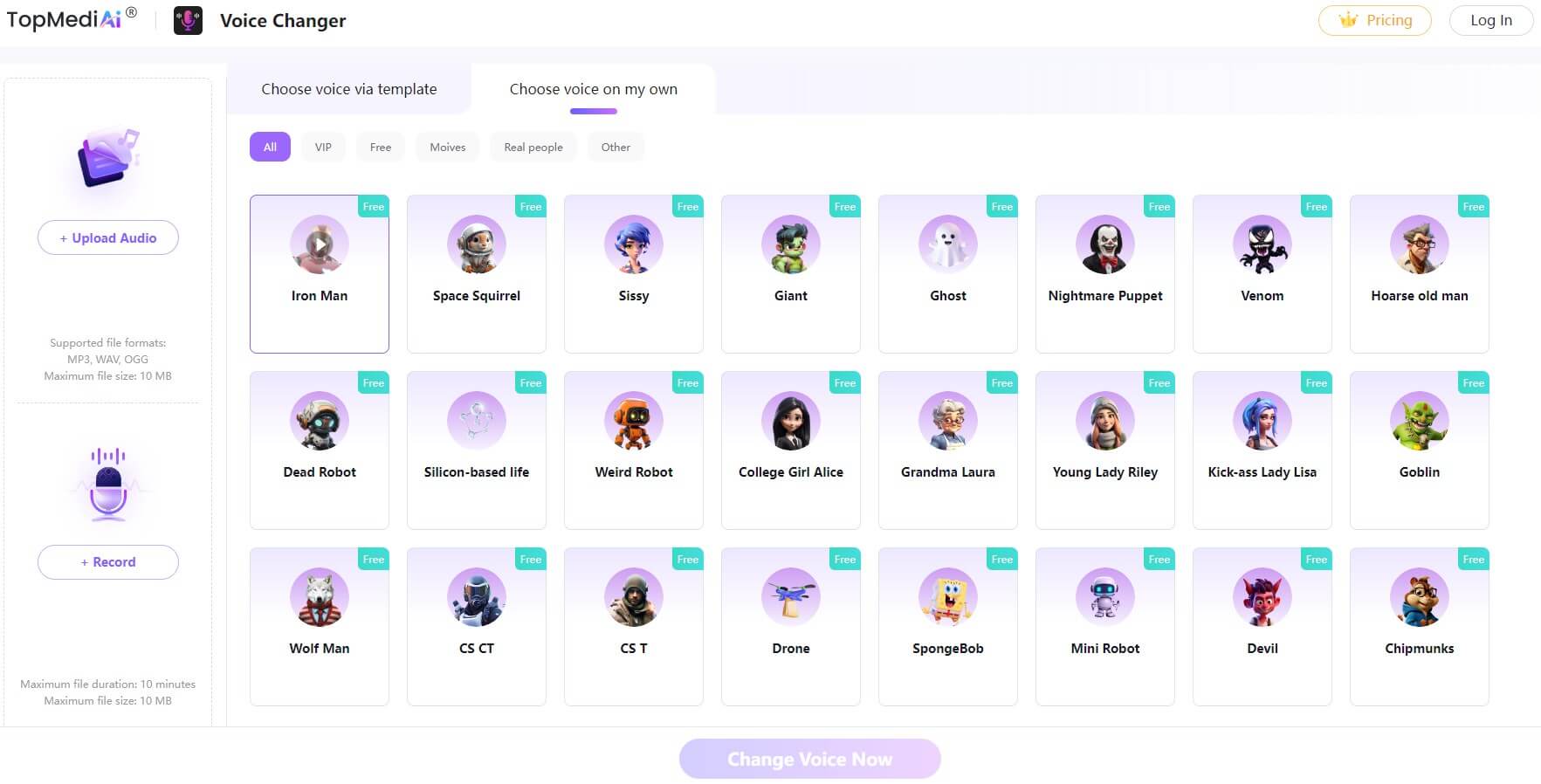 TopMediai is considered the best AI Bane voice changer in the market. This free platform is accessible irrespective of the operating system you are using. All you need is internet access as well as a web browser and you would be good to go. The key features of TopMediai as the best Bane voice changer are:
TopMediai bane online voice changer is easy to use as its interface is very user-friendly.
The platform allows the customization of voice filters as you get to have your own soundboard while having full creative freedom.
TopMediai is powered by AI.
All of the tools offered by TopMediai operate in real-time. Whether it is the conversion of texts to speech, or voice recordings, or even the uploading of audio files, they are all done in real-time.
It is an online tool, so you can use it on any browser. There is no need to worry about compatibility.
Pros
There is a wide array of voice filters and voice effects to choose from.

TopMediai not only has several options for editing audio, but it is also free.

There is no installation that needs to be done to access TopMediai.

TopMediai gives you the creative freedom to customize your voice filters.

The effects that are availed by TopMediai are not dramatic. Instead, they completely mimic reality such that your final audio sounds real and believable.
Cons
It requires a connection to the internet as it is an online voice changer.
How to Steps:
Step 1. On your laptop, desktop, or phone, open your web browser and search up TopMediai
Step 2.You will then get directed to the official website of TopMediai. You will be given the option to either record your sound right there or to upload your file of choice.Upload your file or record it on the website.
Step 3.Add the effects of your choice and transform your audio.
Final Words
You need a good online voice changer to be able to get all the sound effects that will match up to your expectations. With
TopMediAi Online Bane Voice Changer
, you are able to control various aspects of your final voice such as its timbre and pitch. You can also take charge of your creative audio by using TopMediai as your voice changer.