Wondering which is the best free voice changer that you can use and have fun with? It is really important to choose the right one if you want to have the best experience with no complaints. But the thing is - there are dozens of voice changers available, and making a decision about which one to download is super hard. But you do not need to worry anymore. Here, we are discussing the top free voice changing apps and websites you can try. So, stick to the end!
Part 1: 2 Free Voice Changer Online
If you don't want to download any apps to change your voice, then you can go for the best online options available.
However, you should know beforehand that online voice changers have limited features than software ones.
Topmediai is a top-quality online voice changer that includes impressive real-sounding voices/effects.
So, is this voice changer free as well? Yes, it is!

OS: Accessible on both Mac and Windows.
Pros
Easy to use

Has a user-friendly interface

Can be accessed on any device
Cons
New online tool to be famous
Finally, VoiceChanger.io is another great online voice changer that you can try to change voices successfully.
Although there are not a lot of sound effects offered by it, there's a benefit to this website. You can enjoy the Text to speech feature there, which makes it stand out from many other online voice changers.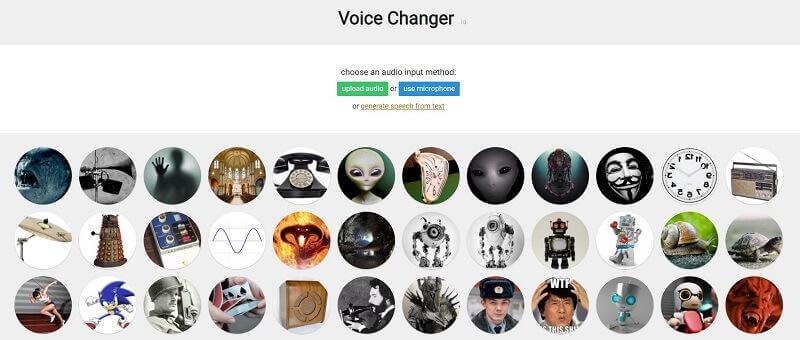 OS: Accessible on both Windows and MacOS
Pros
You can both upload or record your voice with a single click

Can create a custom voice

Text-to-speech is also available

Generated audio can be used for commercial purposes
Cons
Voices and effects are limited

Cannot be used live or in real-time
Part 2: 3 Free Voice Changer for PC [Windows & MacOS]
For PC users, the top three free voice changers you can download without having any second thoughts are:
MagicVox is an excellent voice changer that you can use on your PC without any trouble or interruption.
People love it because of its extensive library of voice filters and effects. They can easily change their voices live, record sounds, or edit the audio they want with just a few simple clicks only.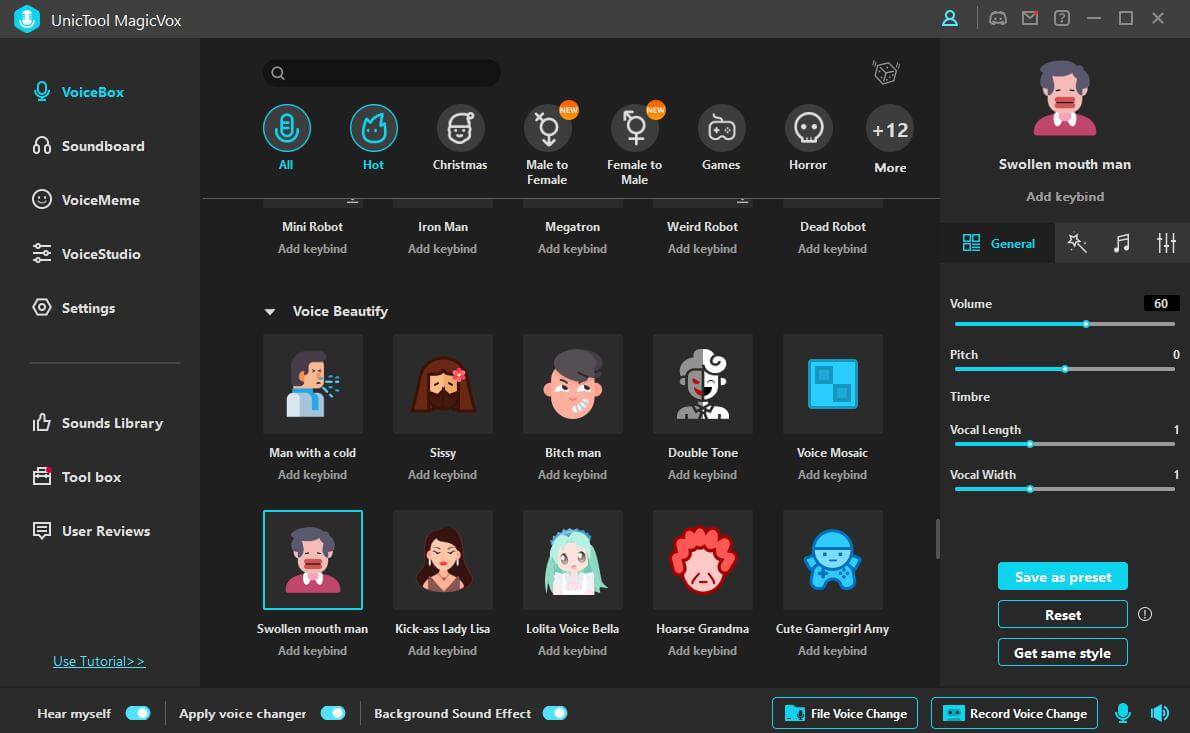 OS: Works on both Mac and Windows.
Pros
Includes more than 120 voice filters

Lots of sound effects are added

Sound customization is available

Can record voice

Supports MP3 and Wav formats

Can be connected to online games.
Cons
Can be a bit challenging for beginners
User Rating: MagicVox rating is 4.5/5.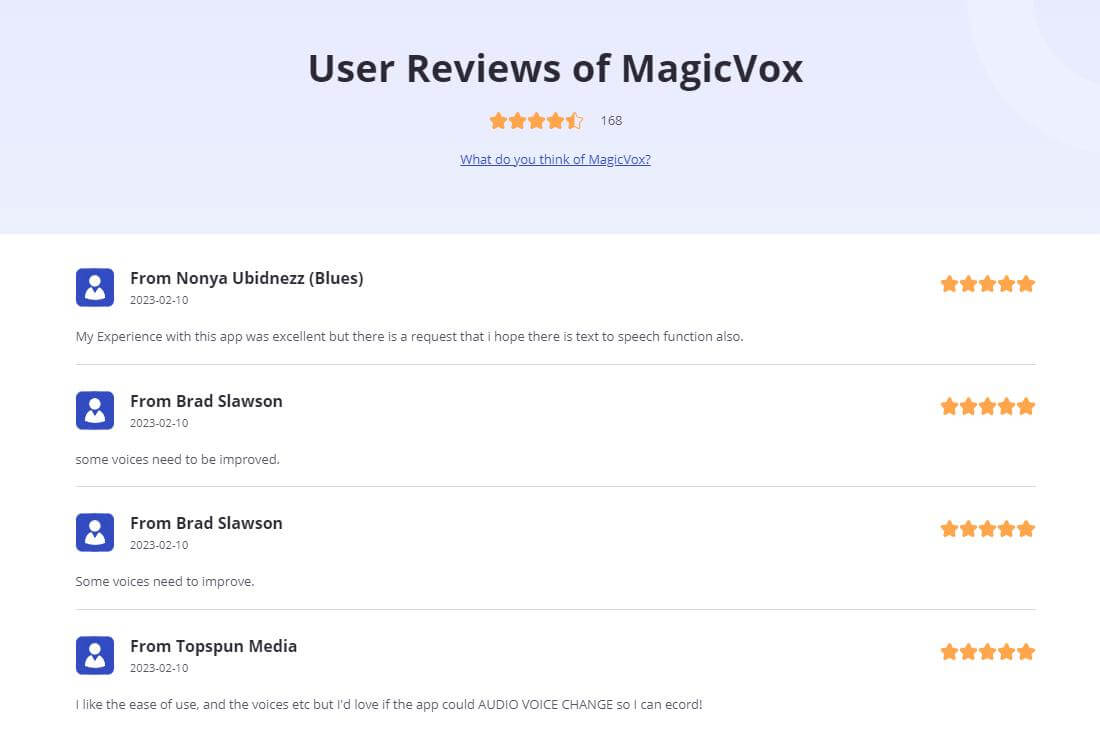 Clownfish is another voice changer that you can use on your PC. It is installed at a system level, so every app that uses a microphone will be linked to it automatically when you download this software.
Just change the audio settings, and you can then use this voice changer with different applications.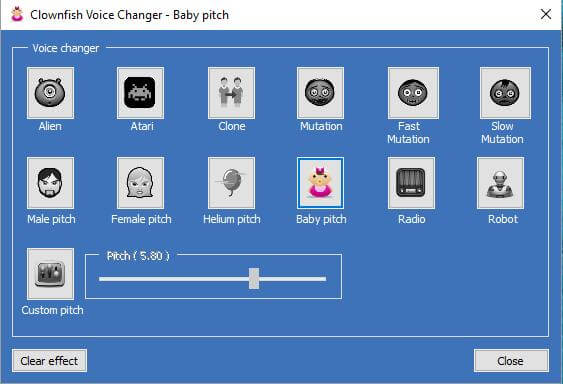 OS: It is for Windows only (7 / 8 / 8.1 / 10 / 11)
Pros
Installed at the system level

Can be used with online applications

Built-in sounds included

VST plugin supported
Cons
It is for windows only

A bit tricky to use it for the first time

Voice list effects are limited
User Rating: Clownfish user rating is 4.4/5
User Review: There is no public reviews about Clownfish voice changer.
MagicMic is a top-quality voice changer that is getting more popular day by day because of its valuable features. There, you can find more than 125 voice filters and 600+ sound effects to prank others.
You can also use it in real-time to talk to others in a changed voice, just to troll them.
Due to these advantages, MagicMic has been featured in more than 200 media tutorials. Furthermore, it has been downloaded more than one million times already.
The best part? You can use this voice changer for free on every device.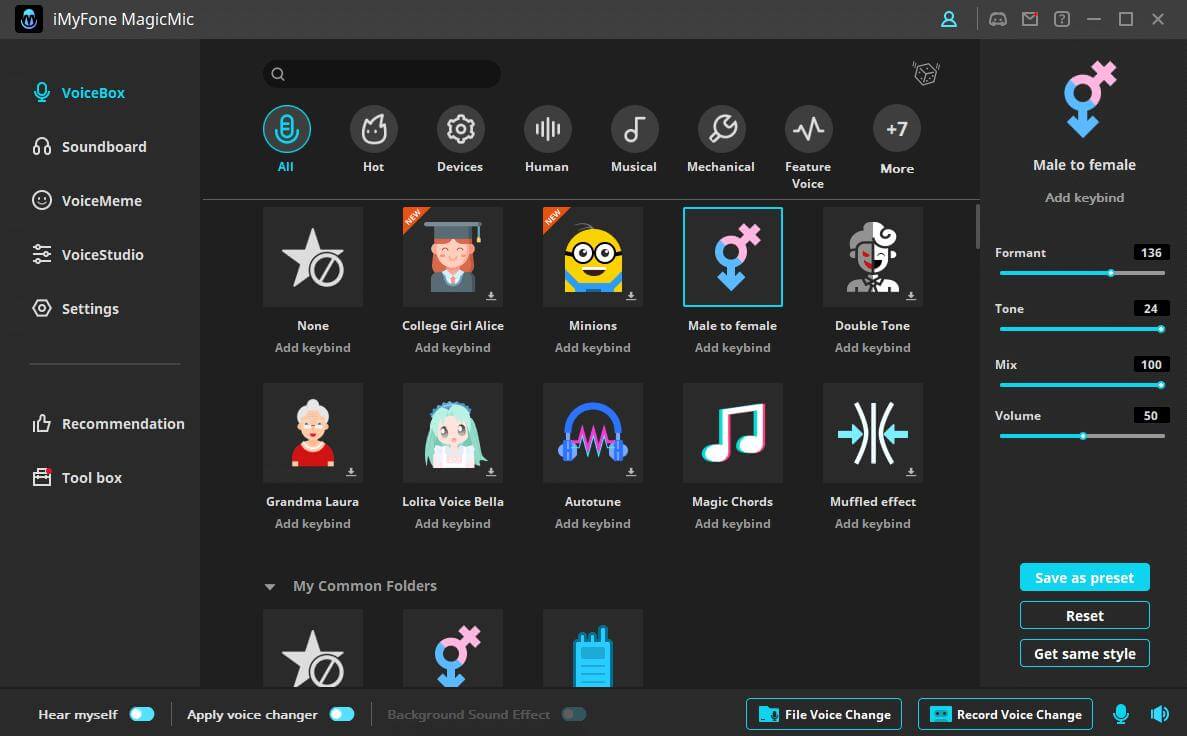 OS:It can be downloaded on Windows, Mac, Android, and iOS.
Pros
Includes a diverse range of sound effects, filters, and memes.

Sound customization is simple.

Voice demos are available.

Lets you record your own voice.

It can connect with online games and messaging apps.
Cons
Needs stable Internet to download the app
User Rating: MagicMic user rating is 4.9/5.
User Review: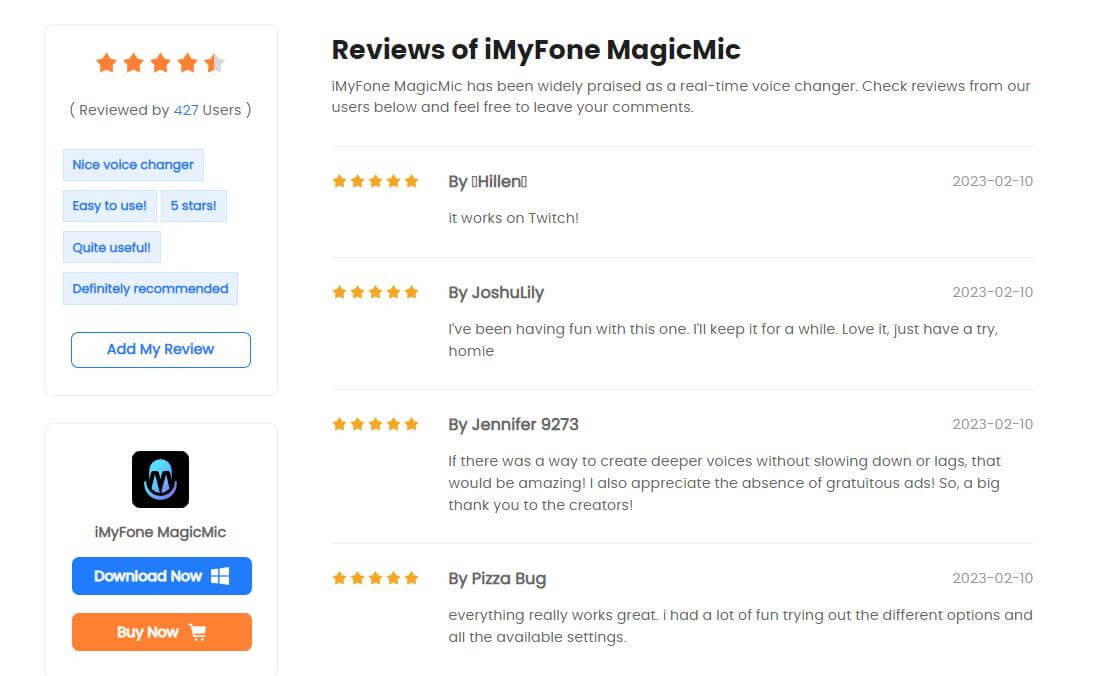 Part 3:Tips to Choose a Free Voice Changer
If you are having trouble deciding which free voice changer is the best for you, then don't worry. These tips will help you in making the right decision.
Function: Real Time Voice Changer/Audio Editor
A high-quality voice changer is a multi-tasker. You should be able to use it for changing voices live and editing the audio files with just a simple click.
Os Platform: PC/Online/Mobile
A good voice changer should be compatible with every device and operating system. Imagine you edit all the files in your android device, and then you make a switch to iPhone, and the app doesn't get downloaded. All of your previous edits will get wasted.
So, it is super important to choose such a voice changer that can be used on any OS platform easily.
Voice Filters: More Is Better
To have the best experience, it is crucial the app offers more voice filters. It is because this will give you lots of options to choose from a wide range. Therefore, you won't have to ever install any other application to get the desired voice filter.
Function: Voice Custom, Sound Effect, etc.
Voice changers should have additional functions like creating a custom voice, linking with online platforms, editing audio, etc.
Final Words
All in all, there are lots of voice changing apps that you can try, but it is hard to make a decision about which one is the best.
Well, you read about 3 software for PCs and 2 online websites in this guide. Out of these five, the best free voice changer you can use is Topmediai free online voice changer.