Do you enjoy watching scary movies? Do you want to sound as if you're part of one? You've landed in the right place. Because we're going to guide you through the simple process of recreating Ghostface from the Scream movie. Everybody loves using Ghostface voice changer, whether you're pranking or creating a horror film! You may make ghostface voice using a deep, spooky Ghostface voice changer program.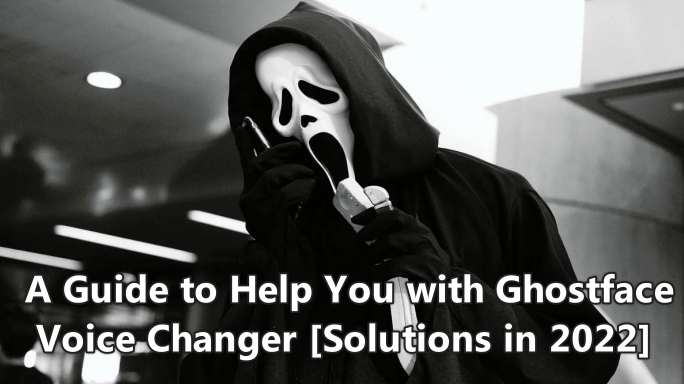 Part 1: How to Get a Ghost Voice Changer Online for Free
In this article, we will look at how to get a Ghost face voice changer on PC and mobile and how to use a voice changer online to modify your original voice.
This online voice changer transforms your speech into various voice styles, including the robot, kid, and Ghost face voices. You can have a lot of fun on social sites with your peers by altering a recorded voice and how they hear your voice.
On the Internet, you may find several free voice changers. However, TopMedia Voice Changer has many sound filters and speech recording options!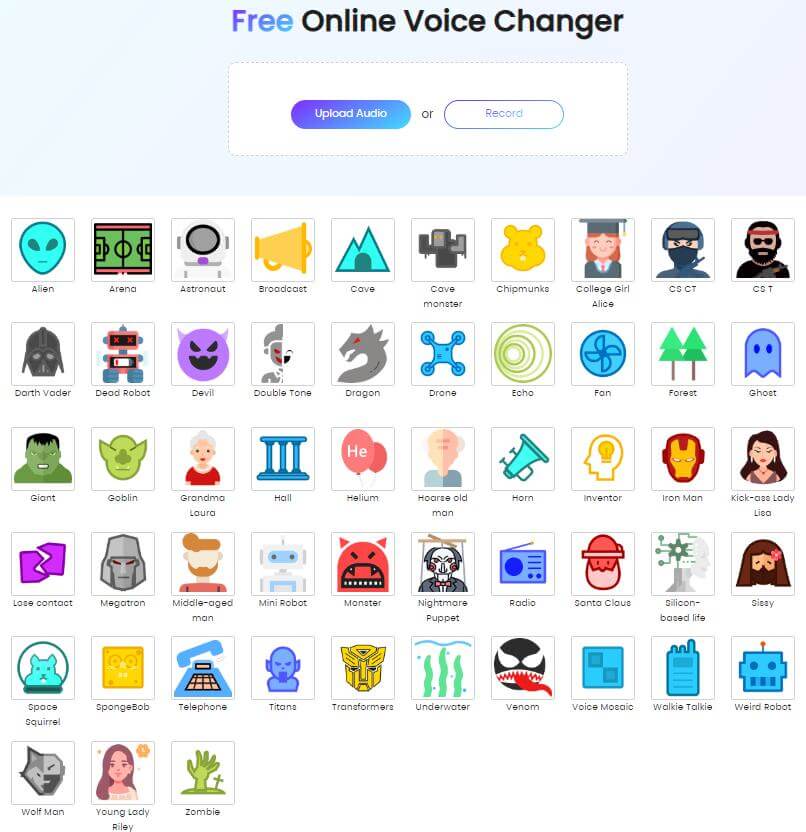 The following are the aspects of TopMediai voice changer that have contributed to its vast popularity:
Key Features
The application allows you to create your voice and sound.
It works with all of the leading gaming and social networking sites.
It will enable you to use any speech filter you choose while using other apps.
TopMediai voice changer gives you your soundboard to which you may add your sounds.
The tool will enable you to customize the settings of your voice to your taste.
Pros
Most content creators consider it to be their first choice.

Its appealing platform allows it more entertaining to use.
Cons
It can be a bit challenging to learn at times.
Supported Systems: It works with both Windows and Mac devices.
1.2 Voicechanger.io
If you want to adopt a Ghost face voice changer precisely as it is, Voicechanger.io should be your first choice. Paying money to applications that allow you to adjust the characteristics of your voice is pointless. Using it online for brief periods is preferable, and Voicechanger.io is the most fantastic alternative.
To begin a new audio recording session, all you need is a microphone and a web browser; however, note that the quality of the voice recording depends on your microphone.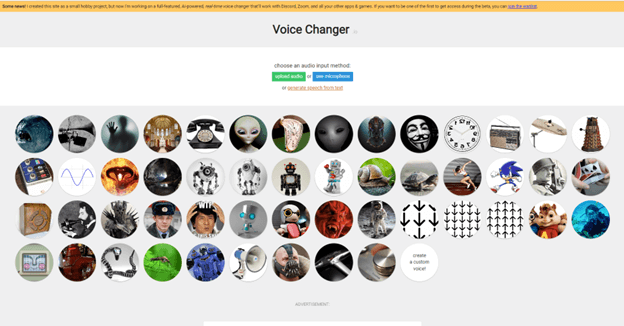 The following are the main features of Voicechanger.io:
Key Features
It has two buttons for operation, making it very simple to operate.
There are several voice filters to pick from.
It is free and allows you to have as many hours of fun as you want.
Pros
Voicechanger.io is entirely free.

This tool is simple to grasp.
Cons
There aren't any advanced tools included.
Supported Systems: It is compatible with both Windows and Mac devices.
Part 2: Best Ghostface Voice Changer for You on PC
2.1 Magicmic
Are you looking for a Ghostface voice changer and more effects? Do you want to charm your friends by using Ghostface voices and sound effects in games, voice chats, and live streaming? MagicMic is here to help! You may design your soundboard with this fantastic voice lab voice changer.
Moreover, it's that simple! With a single click, you may effortlessly switch between several voice filters. You may try on whatever voice you choose with over 20 voice filters. You may easily change your voice when gaming, talking, or live streaming.

Key Features
Voice filters in real-time.
You can choose from more than 200 unique sound effects.
In games and other applications, use a voice emulator.
It only takes one real-time mouse click to alter your voice.
The software is quite simple to use. Anybody, from inexperienced to professional, may begin modifying their voice away immediately. The one-click feature distinguishes it from the rest.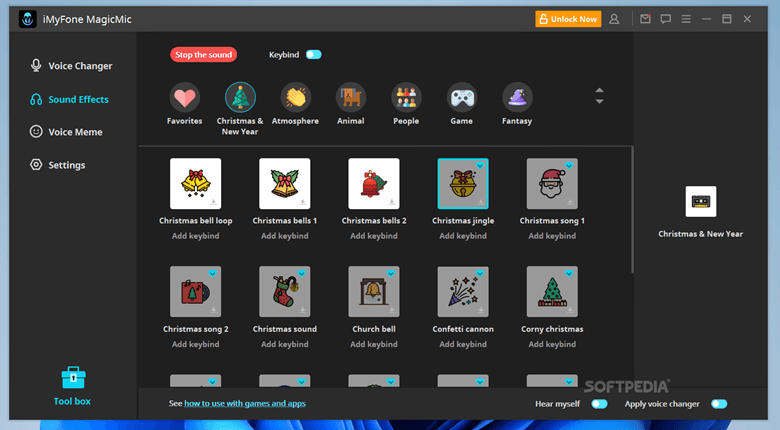 Pros
The model is available for free.

Fairly priced value.

200+ sound effects are simple to utilize.

Voice filters in real time.

Use voice emulation in video games, applications, and other platforms.
Cons
You need to pay a premium to use it.

There is currently no support for Mac devices.

Some voices might not sound very natural.
Supported Systems: Windows 7, 8, 8.1, 10, and 11 are all completely compatible.
2.2 Voicemod
Voicemod is the most efficient free voice-changing software for gamers, content creators, and vloggers. Use a voice modulator to make yourself sound like a robot, Ghostface, chipmunk, lady, guy, or anything else you can think of!
You've experienced all Voicemod has to offer along with Ghostface voice changer, and now you're ready to make your voice filters! The Voice lab includes a plethora of expert voice-changing effects to experiment with. More than a few audio effects give you complete creative flexibility in developing your vocal personality.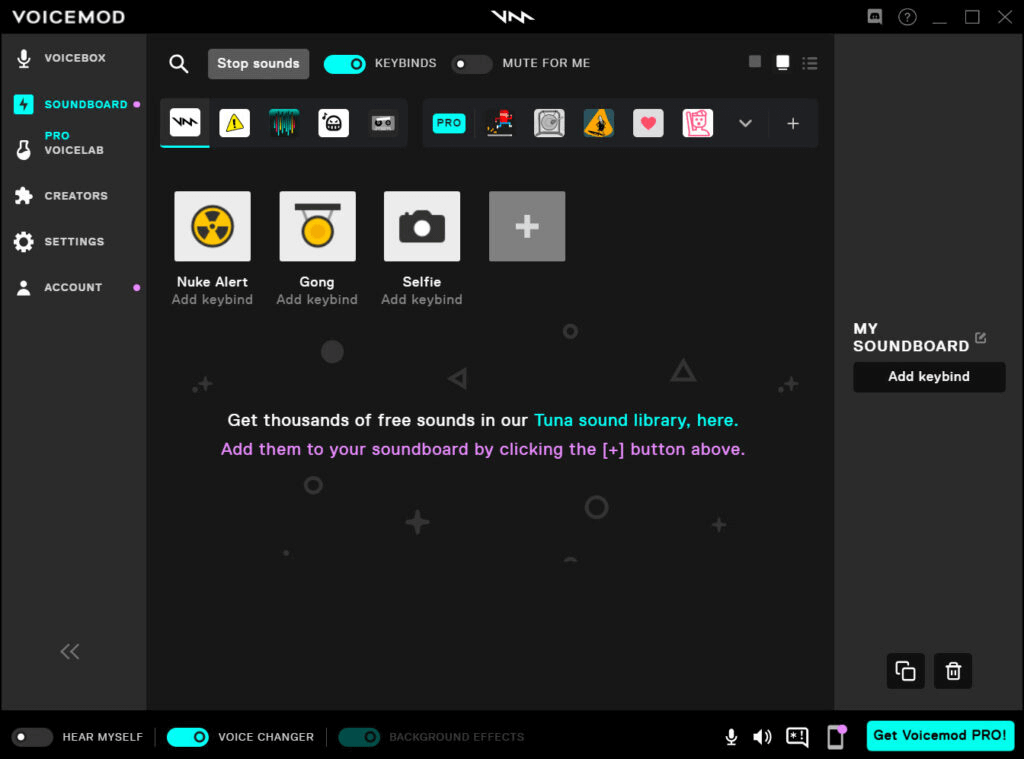 Below are the components of Voicemod that have led to its widespread usage:
Key Features
The application lets you create your voice and sound effects.
It works with all of the leading gaming and social networking sites.
It enables you to use any speech filter you choose while using other apps.
Voicemod gives you your soundboard to which you may add your sounds.
Pros
Several content creators prefer it.

Its excellent UI makes it more enjoyable to use.
Cons
It might be a bit tricky to learn at points.
Supported Systems: It runs including both Mac and PC.
Part 3: Best Ghostface Voice Changer App on Mobile
3.1 Magiccall
MagicCall is a new way to entertain your friends and family using your Android or iPhone devices. Call the number and select your preferred voice. MagicCall's sound collection has a plethora of voices and background music. Male, female, cartoon, and Ghostface are a few notable voices.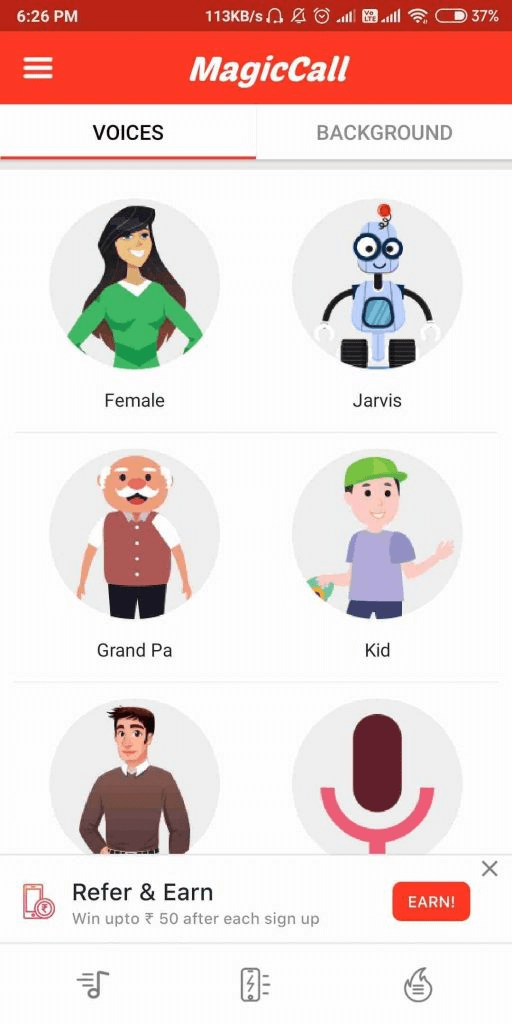 Therefore, if you want to prank your friend using a voice changer online, call through MagicCall. Choose a creepy voice from the MagicCall sound collection and trick them!
Key Features
It includes a variety of unique background voices, such as Concerts, Traffic, and Birthday.
Provides a simple, user-friendly interface.
On the call, you can play background music.
Pros
It is effortless to use.

It provides a variety of speech effects and background sounds for calls.
Cons
Users have recently reported various bugs.

The digit is frequently visible on the opposite side, rendering the joke distasteful.
Supported Systems: It is compatible with both Android and Apple smartphones.
3.2 Funcalls
BNG mobiles' app offers consumers a one-of-a-kind, entertaining experience with the Ghostface voice changer effect. It is accessible for both Android and iPhone. It can even make international calls. Various voice-changing features and background sounds make it more fun.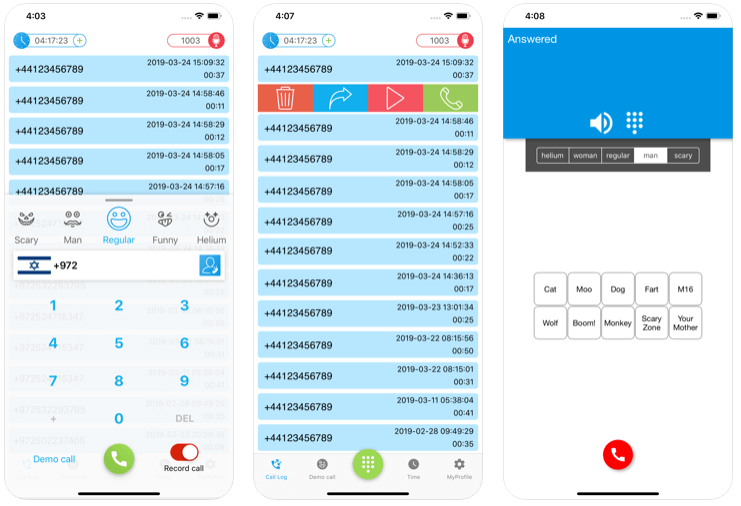 Let's have a look at the features of FunCalls.
Key Features
Allows you to save recorded voices and share them with others.
The ability to make international calls attests to its versatility.
It enables you to make a demo call to evaluate the effect before doing your prank.
Pros
Your call may be recorded on both iOS and Android smartphones.

It allows you to change your voice in real-time with chilling, helium, female voices, and so on.

It also includes sound effects like moo, cat, dog, wolf, and other similar sounds.
Cons
The sound collection is inadequate.

The vocal effects have a weak loudness.
Supported Systems: Both Android and iPhone support it.
Part 4: FAQs about Ghostface Voice Changer
1 Which Ghostface voice changer actually works?
The ghost voice changers listed above are all workable to make ghost voice. Here recommend TopMediai Ghostface voice changer because it's web-based to transform your voice into ghostface voice without effort.
2 How can I make voice of ghostface?
You can make ghostface voice easily with these ghostface voice changers mentioned above, like Voicemod, TopMediai voice changer online, or ghostface voice changer appFuncalls and so on.
Conclusion
Life should not be devoid of enjoyment. Continue to spend time with friends to build moments and memories that will last a lifetime. Scary pranks are one method to create bizarre memories.Are you ready to begin the thrill ride? Use a
Ghostface voice changer
online immediately!
TopMediai Voice Changer Online
is the most incredible option because it is the latest, has few downsides, and runs efficiently.