Fortnite is the best online multiplayer game that requires communication with your team if you want to win the match. Just having a simple conversation is not fun. What if you can change your voice in Fortnite and make the game even more fun. You can use a voice changer for Fortnite into a girl or any other character you want. Here are some best voice changers you can use for Fortnite.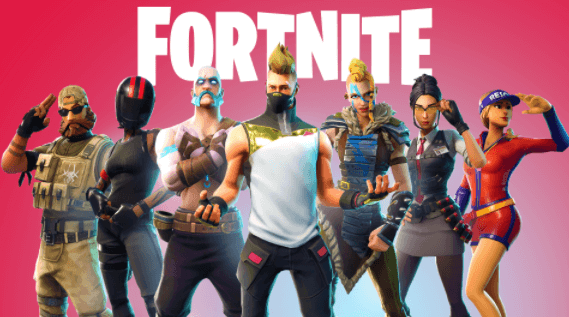 Part 1: Things you Need to Know Before Choosing a Voice Changer for Fortnite
Suppose you are looking for a voice changer for Fortnite, which can completely mask your voice and sounds different from your original tone. Then you should consider a few things before choosing a voice changer for Fortnite.
An average Fortnite voice changer can change your tone and convert it into any sound like a girl, alien, bot, etc. Still, a high-quality voice changer changes your voice and makes it more smooth by using modified pitch level, echo level, and sound delays, so your changed voice hits different and sounds realistic.
Here are a few characteristics an excellent Fortnite voice changer should have.
Characteristics
It can change your pitch and modify it according to your natural voice.
Add a natural tone echo.
Can add reverb.
Things to Look Before You Purchase:
#1. Many voice changers allow you to use their free version, so before moving to their premium version, test the voice changer for at least seven days. Sometimes the application crashes or closes your background apps; it also may freeze your games or the platform you are using voice changer on.
#2. Also, look for an auto tuner and pitch controls. Many voice changers provide all the fancy tools, but they don't work. They create an illusion by increasing/decreasing your voice only.
#3. Ensure that the voice changers work perfectly on all your desired platforms without interrupting other background apps.
Part 2: 4 Best Real-Time/Girl Voice Changer for Fortnite
Here are a few best voice changers that can completely change your voice tone into a real girl voice changer for Fortnite.
2.1 MagicMic
Are you trying to find a Fortnite voice changer that is free? Then consider yourself lucky since MagicMic's free edition is fantastic and offers a tone of filters for your voice. You have a girl voice tone with a natural pitch and sound real.
MagicMic is one of the trending girl voice changer for Fortnite in the market. It is also available on Mac and Windows. The magicmic provides a high-quality output.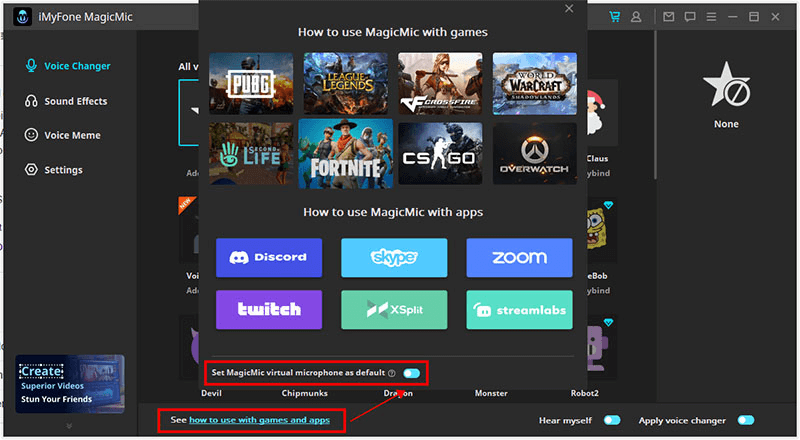 Key Features
With just one click, you can quickly adjust the voice changer machine to perfect all of your voice or recordings.
Supported many social networking sites and video games, including Discord.
For the best voice changer for Fortnite, several themes are available, like a monster, minions, robot, etc.
There is an incredible variety of sound effects supplied that you may use to enhance your stream whenever a new chatter joins.
Simple methods to polish your voice and create a template for it.
High-quality output.
Price: $12.95 quarterly, $19.95 Yearly, and $39.95 for a lifetime.
User Rating: Magic Mic is rated 4.5
2.2 MorphVOX
This is the best voice changer for Fortnitein PC. Here are some benefits of a free trial to see it: This voice changer for pc Fortnite is to your liking and provides the features you need.
The best part is that you can even alter and create your tones utilizing equalizers without spending a single-cent voice changer for pc Fortnite.
If you are a Fortnite player and love to chat in different voice tones for fun, especially in a girl voice tone, then you voice changer for pc Fortnite Morph VOX. You will find it very helpful and easy to use.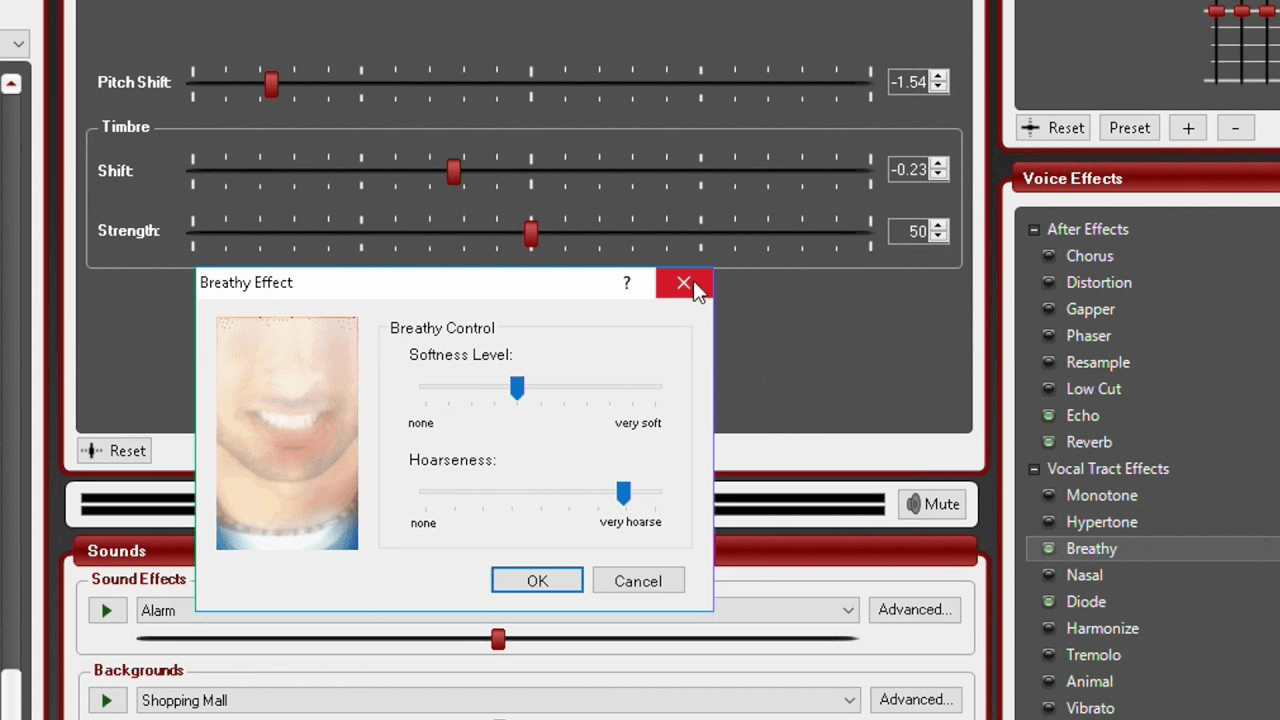 Key Features
You don't need any tutorial guide for using this voice changer.
It provides users with an equalizer to alter their voice according to their desire.
You can easily record your voice tone and download it in WMA or mp3 format.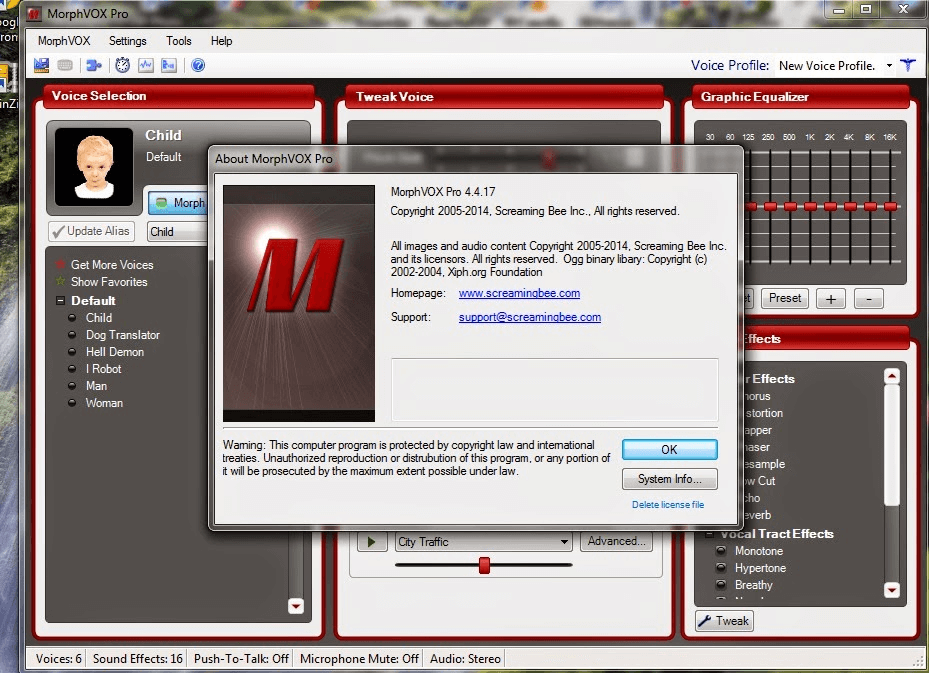 Price: $39.99 one-time payment
User Rating: MorphVOX is rated 4.0
2.3 Voicemod
This best Fortnite voice changer works perfectly. You can change your voice according to your desire and how you want to get heard in Fortnite. Voicemod can alter your voice into a real girl in real-time.
Every month, the premium users of Voicemod, the best Fortnite voice changer, get access to new mythological sounds and various updated themes.
Although Voicemod provides multiple sounds and tones of high quality, they are not free. Some unique sounds and voices need to be purchased.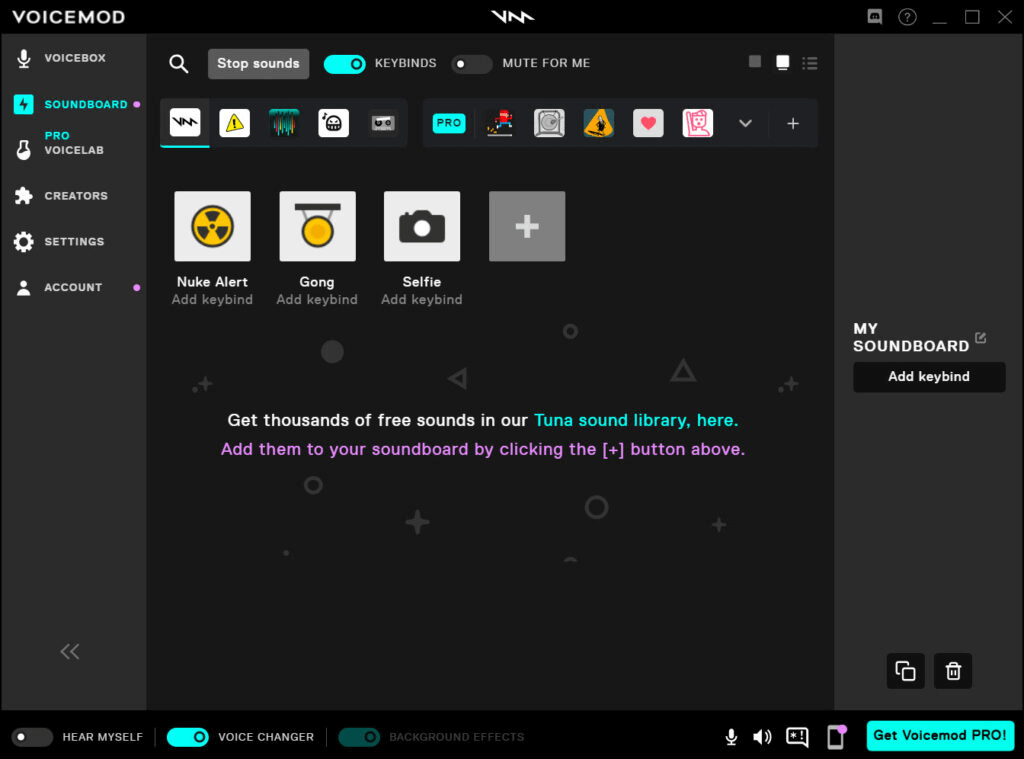 Key Features
Voicemod has an auto tuner that can enhance your original tune, providing a crystal clear voice if you are recording your original voice or chat.
UI of this application is very easily accessible by all users. You don't need any tutorial for using Voicemod.
Price: $4.00 - $20.00
User Rating: Voicemod is rated 4.0
2.4 Clownfish
Are you trying to find a free, straightforward voice changer for Fortnite? So you're at the right spot. Clownfish is the best voice changer across all platforms, a free, clear voice changer that takes pride in its simplicity and compatibility with most communication tools.
If you want to have fun in Fortnite using a girl voice changer for Fortnite over, there is no better application. Not only girl voice-over, but there are also more than 100+ voices and tones to which you can have access.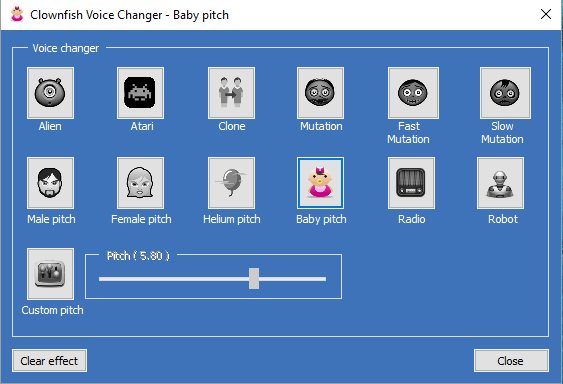 Key Features
Provides a sound player to playback your audio and converted files to check Fortnite voice changer and its output quality.
Best application for the user who requires a speech-to-text feature.
Clownfish voice changer for Fortnite lets you easily modify and alter the background music on your stream using your microphone.
A wide range of speech effects is available for this free voice changer in Fortnite.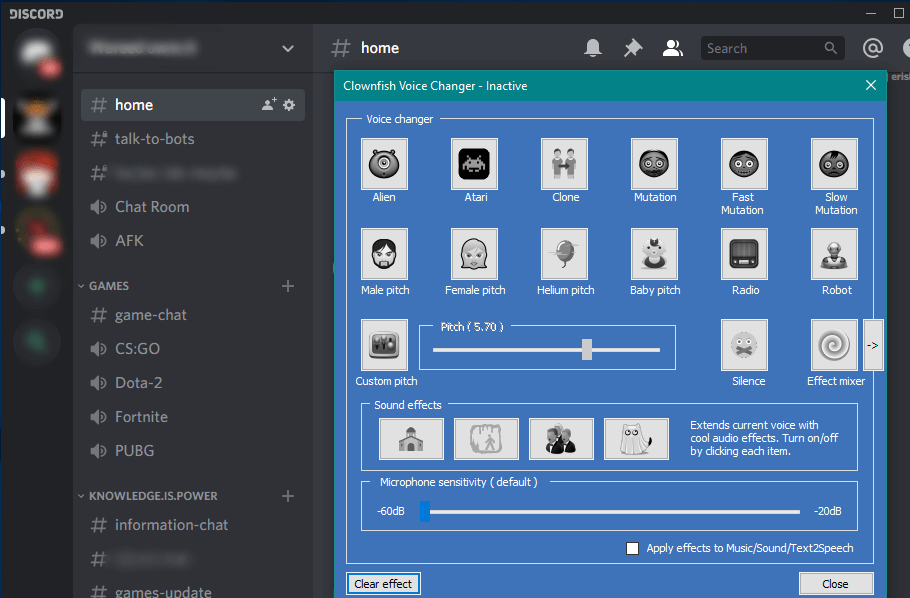 Price: FREE
User Rating: Clownfish is rated 3.5
Part 3: TopMediai Online Voice Changer
Here is a free online voice changer you can use.
TopMediai Online Voice Changer
TopMediai Voice Changer is the most rated online voice changer you can use. This allows users to change their voice in real-time without any restriction. TopMediai has many increasing monthly users because they provide unique voices and tones.
Their support is always active to help you out in any case if TopMediai is not working or the sound you desire is missing.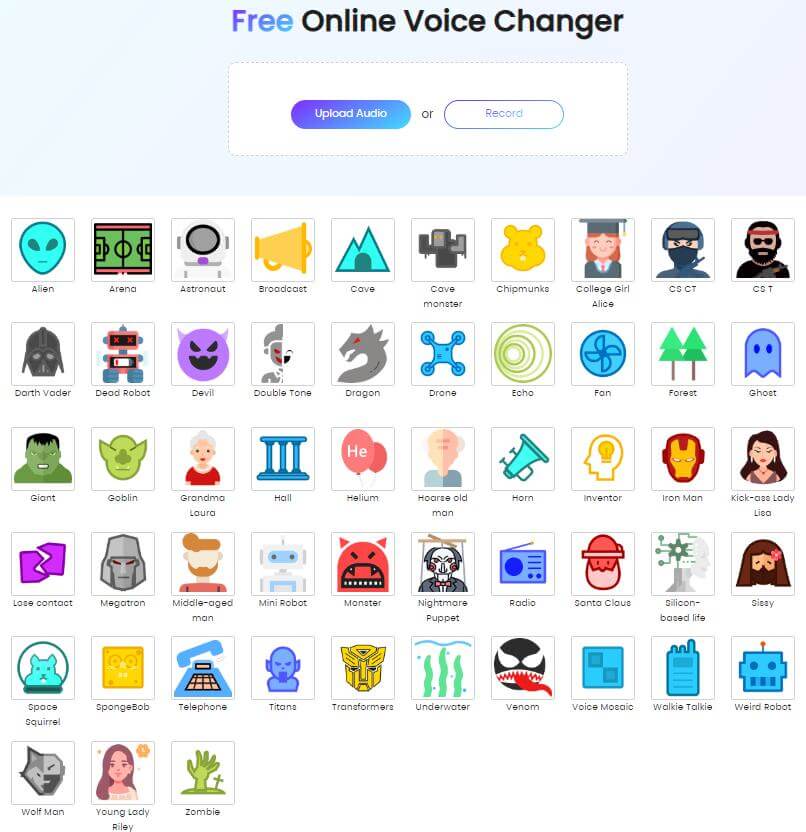 They provide the best equalizers and pitch-controlling tools so that you can also enhance your original voice. The auto is the best tool auto-correct your echo and pitch level.
Key Features
It is free for users worldwide, with no region restricted like other fancy voice changers.
If you don't know how to use an equalizer, leave it to their auto enhance tool, it will adjust your voice at the perfect level.
Users get an update every month with new mythical voices and much more.
Price: FREE
Supported System: All devices and platforms support TopMediai Voice Changer.
Part 4: FAQs about Voice Changer for Fortnite
Here are some most asked questions which might help you as well.
1Are there any free Fortnite voice changers?
Yes! You can use free voice changers for Fortnite, and the best voice changer we suggest is Clownfish.
2How to Get Voice Changer On Ps4 Fortnite?
You can get a voice changer by following these steps Go to Settings>Audio>Voice Chat>Voice Chat Input Device, and select Voicemod Virtual Audio Device.
3Can I change my voice online?
Yes! You can change your voice online by visiting Topmediai Voice Changer.
Conclusion
We have created a complete guide for how you can select
the best voice changer
for Fortnite
and how you can use them
in-game
. Some methods and applications require a premium version if you seek high-quality output. There are some free applications, such as Clownfish, which you can use to
change your voice easily
.