In the rapidly evolving world of song cover, Voicify.ai has emerged as a noteworthy contender. With its powerful text-to-speech capabilities and AI-driven cover song generation, it's creating quite a buzz.

In this comprehensive review, l'll provide you with an in-depth review of Voicify.ai and explore the exciting features it offers and some compelling alternatives that might pique your interest.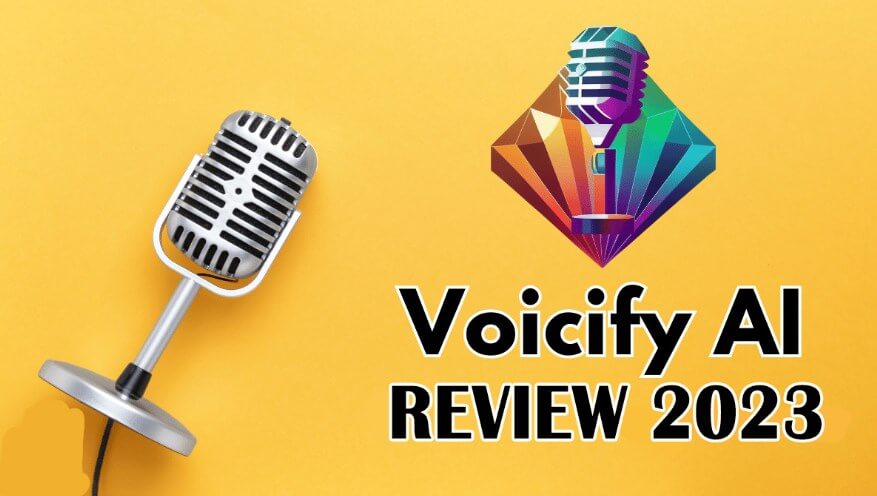 Part 1: What is Voicify.AI - The Concept Behind Voicify AI
Voicify Ai stands as a cutting-edge music creation platform fueled by artificial intelligence. It empowers users to effortlessly produce top-tier music covers infused with the voices of celebrated artists in a matter of seconds.
Whether you're a passionate music lover eager to craft distinctive covers or a seasoned musician seeking to revolutionize your creative process, Voicify caters to all.
With its customizable output options and seamless access to trending and popular models, Voicify AI is undeniably reshaping the musical terrain. Now, voicify.ai has also released a new feature: text to speech, you can enter text and select emotions to generate a speech audio.
More features of Voicify.AI will be coming soon, such as AI Silence Remover.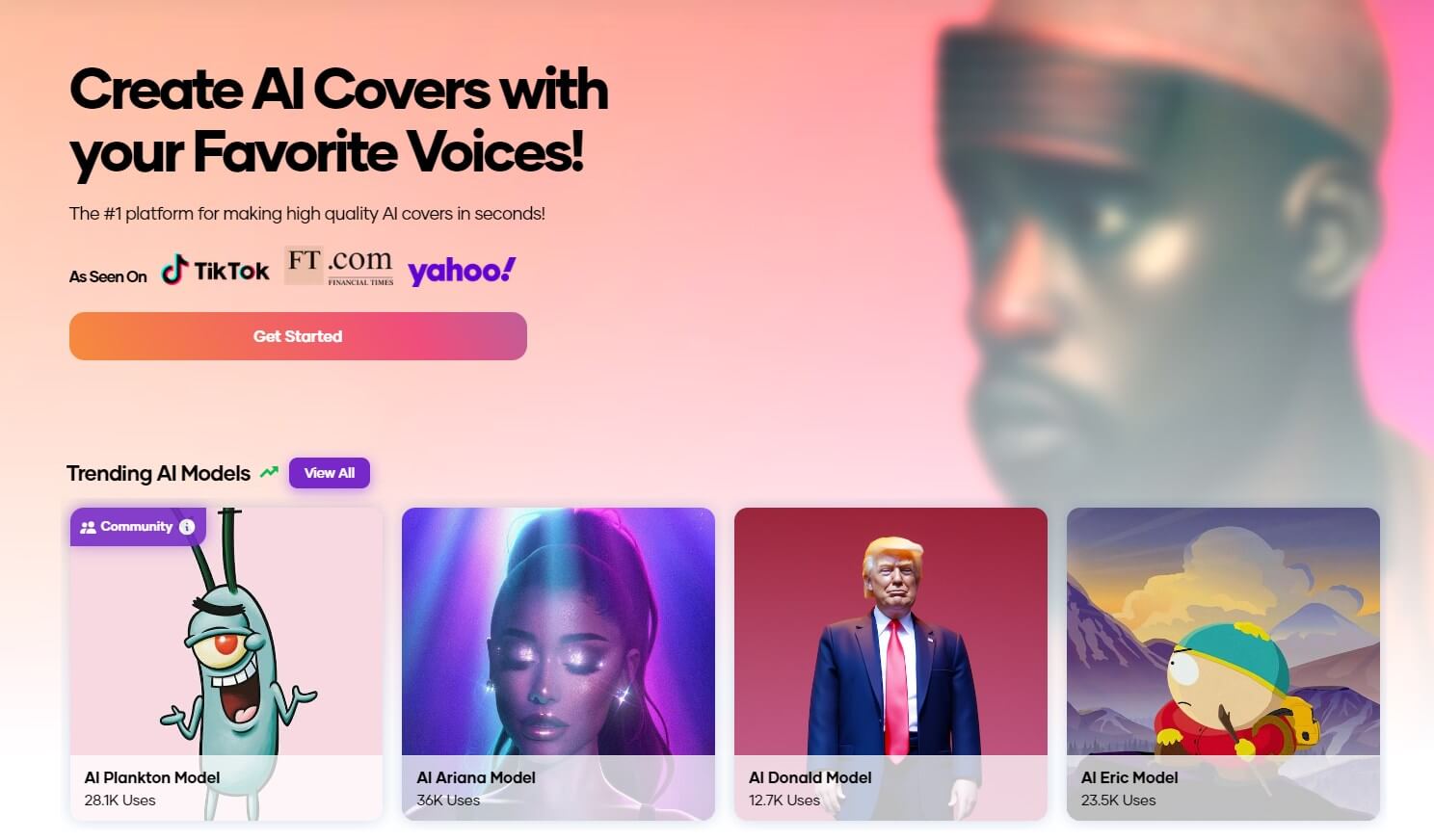 4000+ AI models.
Regular platform updates.
Lifetime conversion history access.
Safe and secure data handling.
Over 1 million users!
Part 2: Honest Review of Voicify AI
1. Pros&Cons
Pros
Efficiency: Voicify AI's algorithms are designed to boost productivity by automating repetitive tasks.

Natural Sounding Voice: It offers a range of natural-sounding voices, improving the quality of voiceovers.

Community: Users can Share their creations to Voicify.ai community and communicate any time.

Integration: Seamless integration with various platforms and applications.
Cons
Cost: Some users may find Voicify AI's pricing on the higher side.

Learning Curve: Mastering all of Voicify AI's features may take some time.

Dependence on Internet: Voicify AI requires a stable internet connection.
2. Pricing&Plans
Below is a succinct pricing table outlining the various plans offered by Voicify.AI. For additional details, please visit the pricing page on the Voicify AI website.
3 Pricing&Plans
Credits
Creator
Power User
Monthly
$8.99
$24.99
$89.99
Per Day
$0.299
$0.833
$2.999
What You Get
25 Conversions
AI Vocal Tool(Vocal Remover)
Credits+
Unlimited Generation
1 Monthly Custom Model
24/7 Support
Creator+
4 Monthly Custom Models
Early Access to Features
Part 3: [Step-by-Step]How to Use Voicify.AI?
Step 1: Sign up for Voicify AI.
Step 2: Select an AI Voice Model you desired.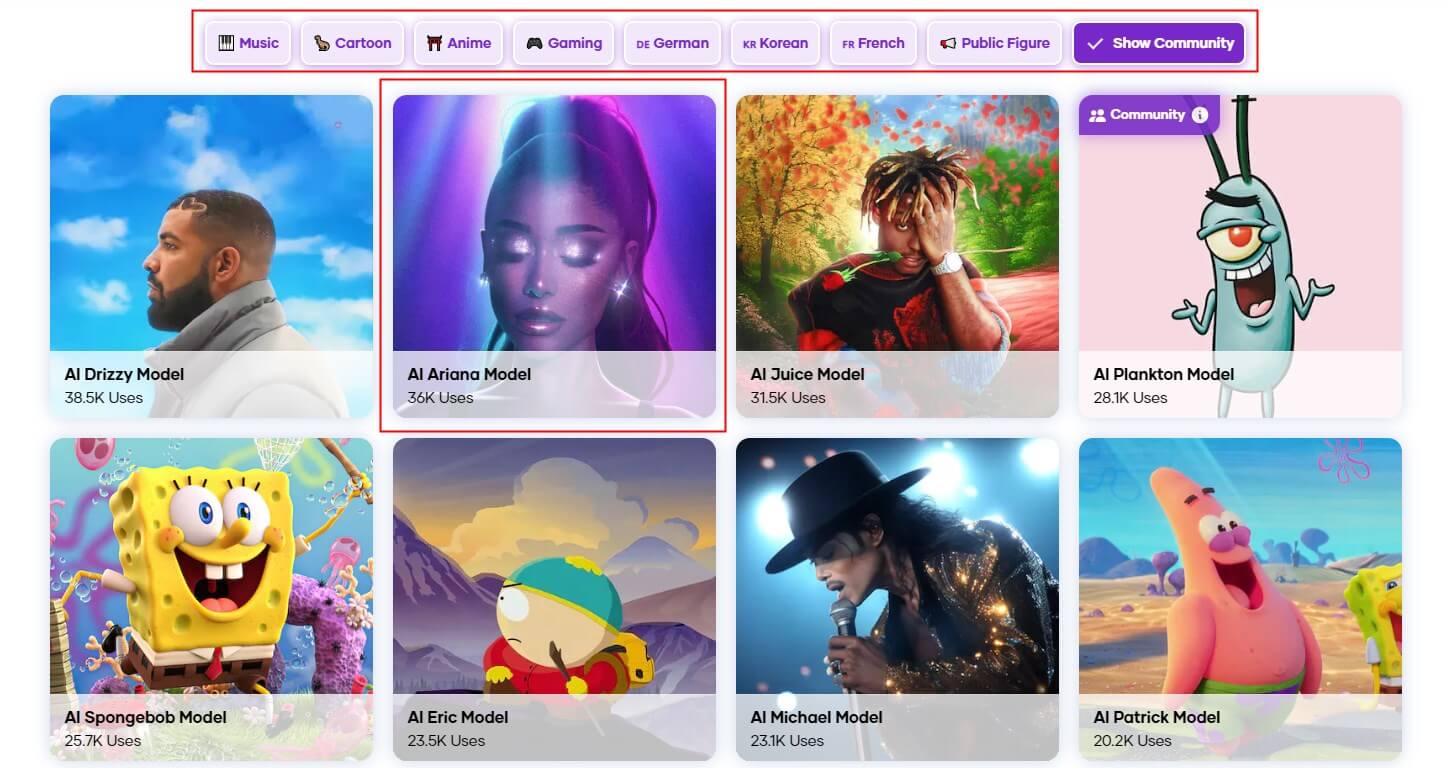 For AI Song Cover:
Step 3: Upload Your Music File or Enter a Youtube URL.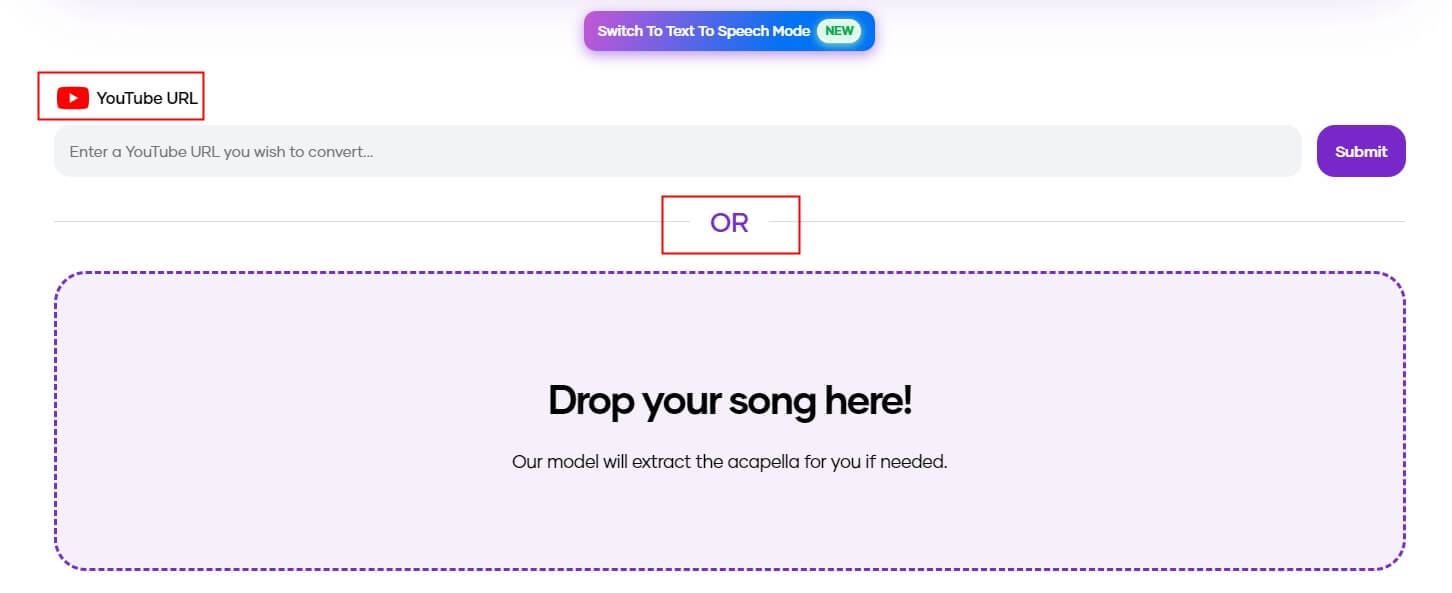 Step 4: Generate Your Music Cover and Share!
For Text to Speech:
Step 3: Enter or Paste your content in the box(at least 20 characters).

Step 4: Generate and Share Your Generation!
Part 4: What is the Best Online Alternative to Voicify.ai?
While Voicify.AI is impressive, it's always good to have alternatives. l'll introduce you to some of the top online alternatives for text-to-speech and AI-driven cover song generation-TopMediai, including Text to Speech and AI Cover.
TopMediai Online AI Tools Collection
TopMediai Text to Speech stands as a formidable contender. It's not just another run-of-the-mill text-to-speech solution; it's a sophisticated platform designed to transform text into lifelike spoken words. With 3200+ ai voices, TopMediai Text to Speech can easily transform what you text into high quality audio file, and there are available for Tiktok, Youtube or other platforms.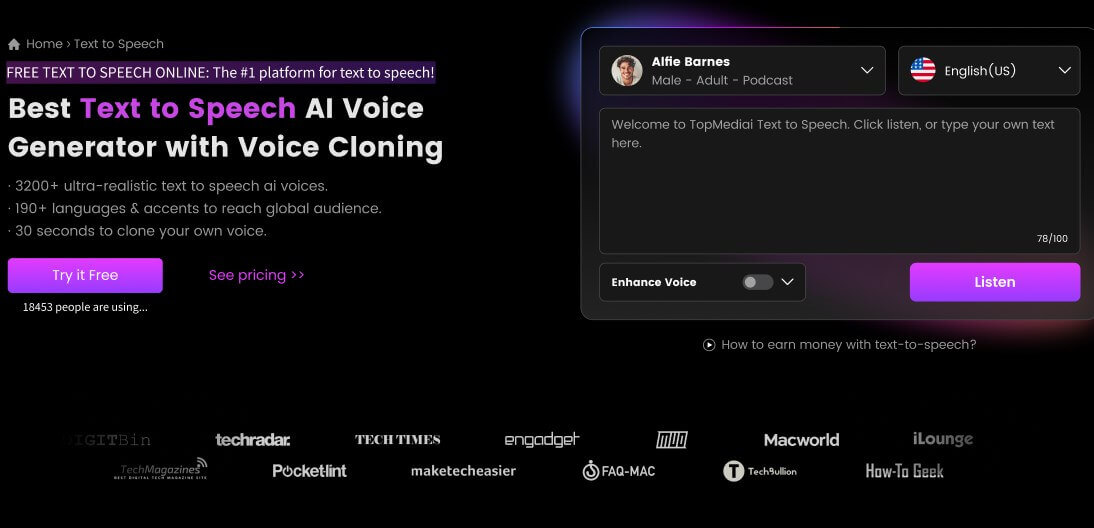 TopMediai AI Cover is an advanced AI-driven platform designed to revolutionize the process of creating song covers. It leverages the latest AI technologies to empower users to effortlessly generate high-quality cover versions of their favorite songs (Pop, Rap, R&B, Kpop, etc.).
Whether you're a professional musician seeking fresh interpretations or a content creator looking to add unique musical elements to your projects, TopMediai AI Cover has you covered.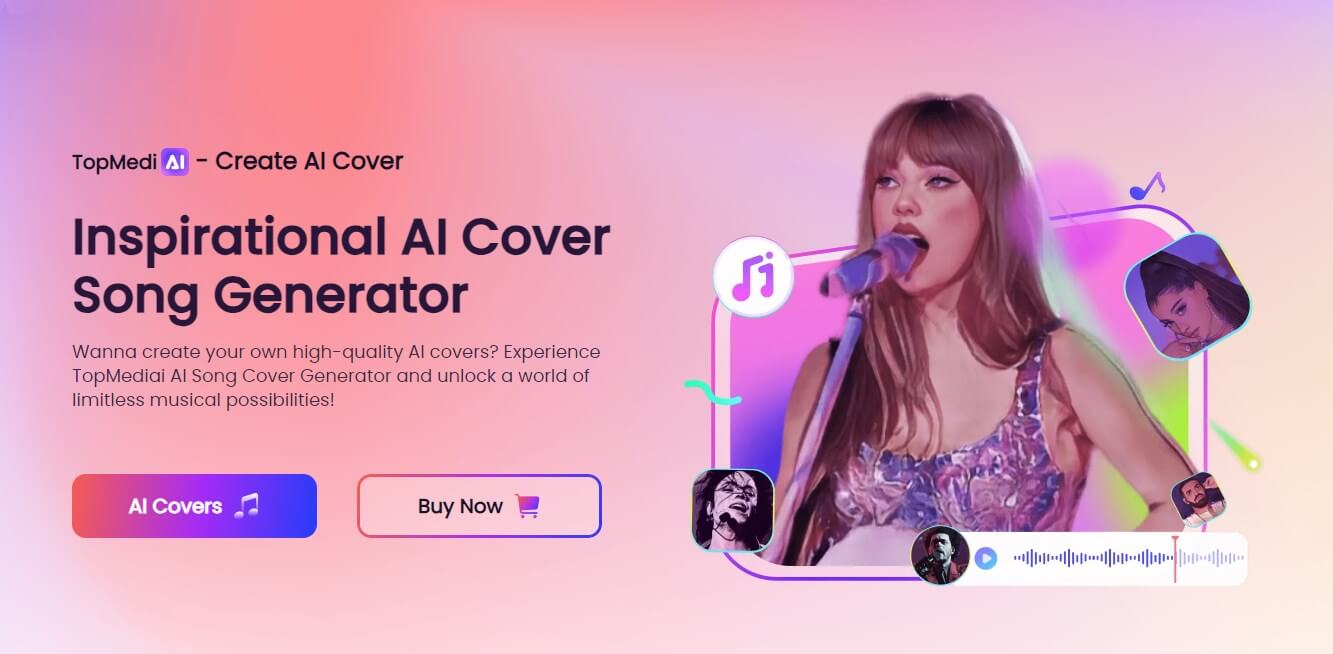 Efficiency: Say goodbye to hours of recording and editing. TopMediai AI Cover streamlines the process, allowing you to create covers quickly and efficiently.
Creativity Unleashed: Whether you're a seasoned musician or a newcomer to the music scene, TopMediai AI Cover unleashes your creativity, enabling you to explore new musical horizons.
Affordability: TopMediai AI Cover offers cost-effective subscription plans, making it accessible to musicians and creators of all budgets.
Mulitiple languages support: 7/24 Customer service.
[Explore more on TopMediai]
Part 5: Hot FAQs about Voicify.AI
1Is Voicify.AI user-friendly for beginners?
Voicify.ai is designed with user-friendliness in mind. It offers a simple and intuitive interface, making it accessible to both beginners and experienced users.
2Are there any API integrations available with Voicify.AI?
No. Voicify.ai doesn't provide API integrations. If you want to get API, feel free to contact TopMediai.
3Is there customer support available for Voicify.ai users?
Yes, Voicify.AI typically offers customer support through various channels, including email, chat, or a dedicated support portal, to assist users with any issues or questions.
4Can I use Voicify.AI for personal projects or only for business purposes?
Voicify.AI can be used for both personal and business projects. Its flexibility makes it suitable for a wide range of applications and creative endeavors.
5Does Voicify.AI support multiple languages and accents?
No, Voicify.AI doesn't offer support for multiple languages and accents, only for English.
Final TakeIn conclusion, Voicify AI is a robust tool for content creators seeking to streamline their workflow with AI-driven features. It offers numerous advantages, although users should be mindful of the associated costs and learning curve.

Additionally, alternatives like TopMediai Text to Speech and AI Cover provide compelling options for content creators looking to explore other AI-powered tools.