Welcome to the world of the 21 Savage Voice Generator, a state-of-the-art tool designed to help you create realistic imitations of the iconic rapper's voice. 21 Savage, known for his distinct vocal style and memorable songs, has captivated millions of fans worldwide.

Dive into the amazing features of this voice generator and learn how to create pitch-perfect 21 Savage voice in no time.

Part 1: Wh0 is 21 Savage?
Atlanta-based rapper 21 Savage, whose real name is Shéyaa Bin Abraham-Joseph, was born on October 22, 1992, in London. He moved to Atlanta with his mother when he was seven years old. He gained recognition after releasing two mixtapes in 2015 and rose to international fame with the release of the collaborative EP "Savage Mode" with Metro Boomin in 2016.

The writer of this article fancies his collaborated songs with Drake, especially "Her Loss"!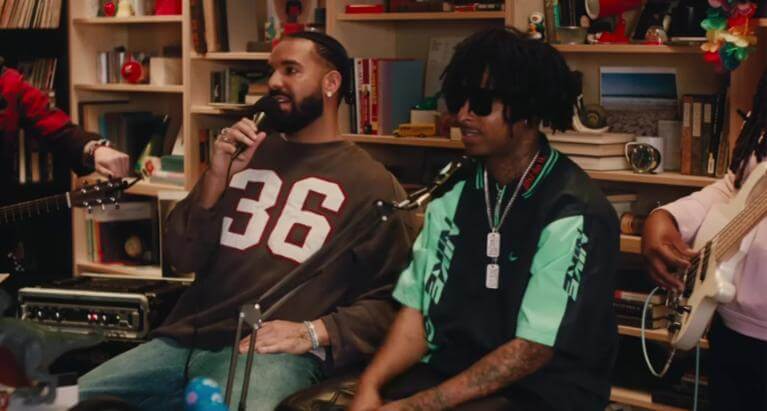 The EP's singles, "X" featuring Future, and "No Heart" reached the top 40 on the Billboard Hot 100. Additionally, he gained more attention with a guest feature on Drake's single "Sneakin'" in 2016. In January 2017, he signed a recording contract with Epic Records.
Part 2: BEST 21 Savage AI Voice Generator Recommended
Topmediai text to speech online is a cutting-edge text-to-speech generator that harnesses the power of artificial intelligence to convert written content into lifelike and natural-sounding voices, among them celebrity, rapper, cartoon characters ai voices.
With its extensive library of high-quality voice options and intuitive interface, TopMediai enables users to create engaging audio content for a variety of purposes, from podcasts to audiobooks and beyond.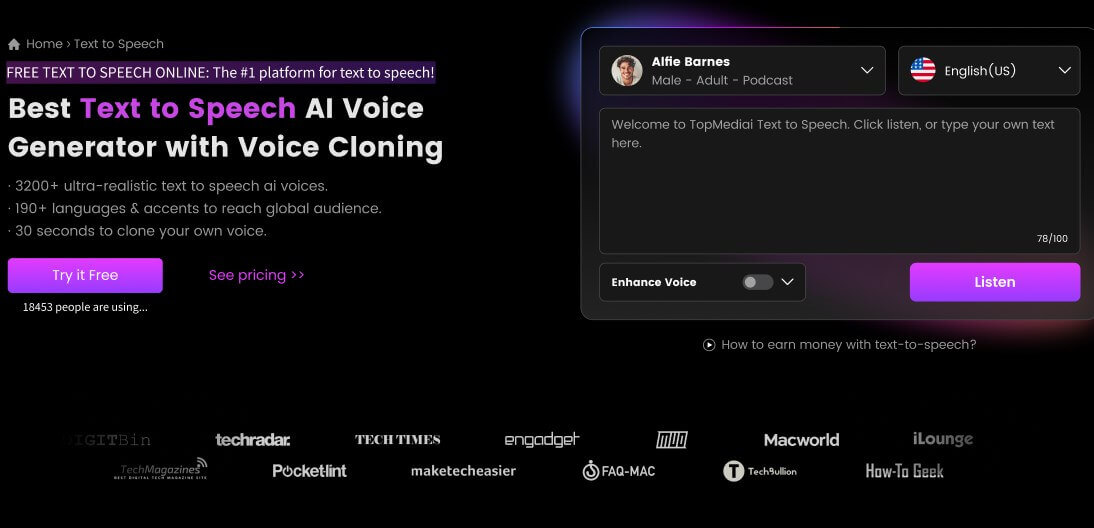 Key Features:
Transform your text into captivating audio experiences.
More than 3200+ voices and 70+ languages supported.
The speed, pitch, and volume of the voice can be adjusted as you like.
Many other rapper text to speech voice are also available, like Eminem and Drake.
How to Generate 21 Savage Voice:
Step 1: Go to TopMediai text to speech.
Step 2: Simply enter the text in the given space, and select the 21 savage from the options.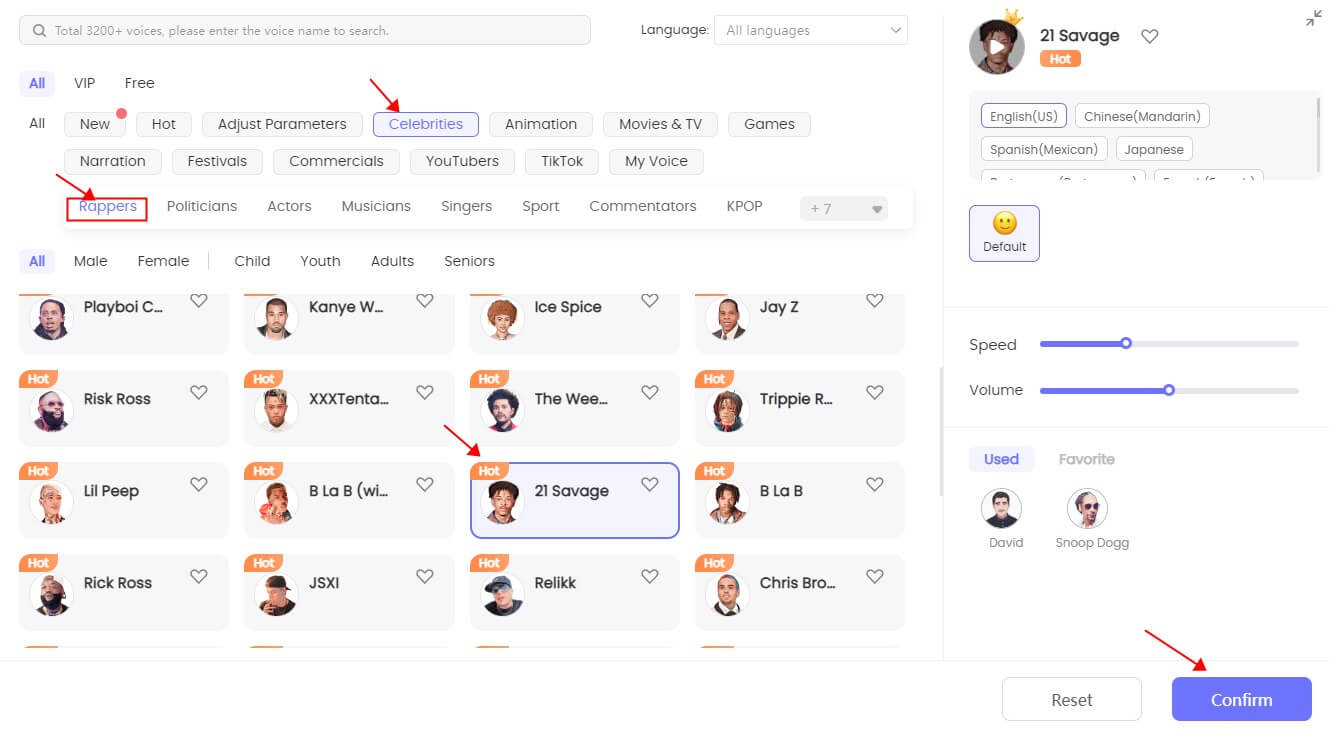 Step 3: Once ready, click on ' convert'. Nowyou are free to enjoy Kanye West text to speech voice.
Part 3: FAQs About 21 Savage and Drake
1How did 21 Savage get famous?
21 Savage gained popularity with his mixtape "The Slaughter Tape" and his collaboration with fellow Atlanta rapper, Metro Boomin on the mixtape "Savage Mode." He also gained attention for his distinctive voice and lyrics that often depict the harsh realities of street life.
2Have 21 Savage and Drake collaborated on any songs together?
Yes, 21 Savage and Drake have collaborated on several songs together, including "Sneakin'," "Mr. Right Now," and "Issa," and many other. Among them, "Her Loss" is the best!
3 What is 21 Savage's net worth?
21 Savage is an American hip hop recording artist who has a net worth of $16 million. 21 Savage is a popular rap star who at times has been one of the 20 highest-paid rappers in the world.
Conclusion In conclusion, the 21 Savage Voice Generator is an innovative and powerful tool that allows you to recreate the unmistakable sound of 21 Savage's voice effortlessly.

So, why wait? Give the 21 Savage Voice Generator -TopMediai a try and create impressive vocal imitations that capture the essence of this influential rapper's iconic sound.