Vocaloid technology has been revolutionizing the music industry for years, allowing musicians to create synthesized singing voices that sound just like human singers. But did you know that Vocaloid can also be used for text-to-speech applications? Vocaloid text to speech is an innovative tool that allows users to create natural-sounding voices from text like Miku Voice. So, let's start!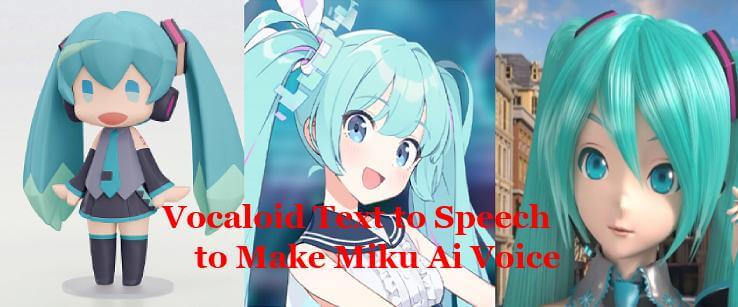 Part 1: What is Vocaloid?
Vocaloid is a type of voice synthesizer software that allows users to create and manipulate singing voices. It was first developed by Yamaha Corporation in collaboration with a team of researchers from various universities in Japan.
One of the most popular Vocaloid characters is
Hatsune Miku
, a virtual idol created by Crypton Future Media. Hatsune Miku has become a cultural phenomenon in Japan and around the world, with her distinctive turquoise pigtails and synthesized voice.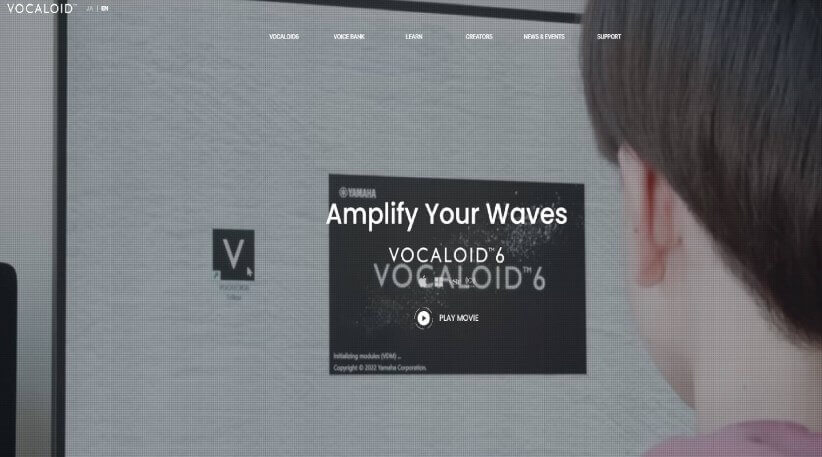 Key Features:
Been used to create a wide range of music genres, from pop and rock to classical and experimental music
Been used in various industries, such as advertising and video game soundtracks.
Can input lyrics and melodies.
Generates a singing voice based on a pre-recorded library of phonemes and pitch data.
Allows users to create original songs and music, without the need for a live singer
Part 2: Facts about Hatsune Miku Vocaloid
Hatsune Miku or Milky Hatsune is a voice synthesizing software represented by a character of a 16-year girl with two long blue-colored ponytails. In order to synthesize voice, Miku uses Vocaloid 2, Vocaloid 3, and Vocaloid 4 from the Yamaha Corporations. Miku also uses a voice bank developed by Crypton Future Media for creating voice.
Saki Fujita is a Japanese voice artist who provided her voice samples, after which the Crypton Company released this Vocaloid by using Vocaloid 2 Engine on August 31, 2007. After this, further changes were made, and for Vocaloid 3, Miku was again released on August 31, 2013, with a few updates.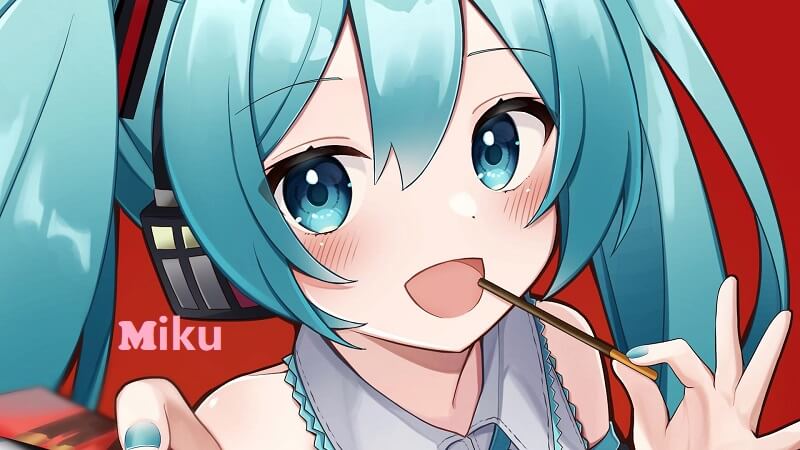 After its development, much additional software made it more exciting and versatile with the passage of time. Out of many, software was added to Miku that changed its name to Hatsune Miku Append. This software made Miku more appreciable and versatile by providing six different voice timbres.
These timbres were; Soft, Sweet, Dark, Vivid, Solid, and light. Later on, different additional software kept on maximizing its versatility by introducing features like 3D animation, Updated Voicebank, and editing features.
Part 3: Top 3 Miku Voice Text to Speech Generator
This portion will discuss the top 3 Vocaloid text-to-speech online tools. All the below-mentioned tools are trustworthy, effective, and accurate. Now, let's have a look at all of them one by one.
TopMediAi have an online text-to-speech functions that is supported to generate Miku voices & other 3200+ voices like Spongebob . and which is also supported voice changer, let's see it.
Key Features:
70+ different sounds are available.
ALso used as a celebrity or rapper voice generator.
3200+ character ai voices, including Sonic, Peter Griffin, Walter White ai voices for fun.
Speech Customizable speech speed and pitch and say as and emphasis.
Pros
Speed of convert text into speech very fast.

Available for all platforms.

Secure and fast working speed.

No technical steps .

Multiple built-in voices.

Good file download speed.
Cons
Need continuous internet connection.
Fake You is an online voice-generating tool that performs deep fake voice-generation duties. It works on a machine learning technology that performs every task on single-click instruction within seconds. Fake You allows you to generate different voices with cartoons, characters, musicians, celebrities, and characters' sounds.
Its very simple and straightforward user interface makes it the best choice for professionals and beginners as well. For the ease of its users, the designers have designed Fake You very simply with self-explanatory steps and procedures. As it is an online tool, that's why it is compatible with all kinds and types of devices.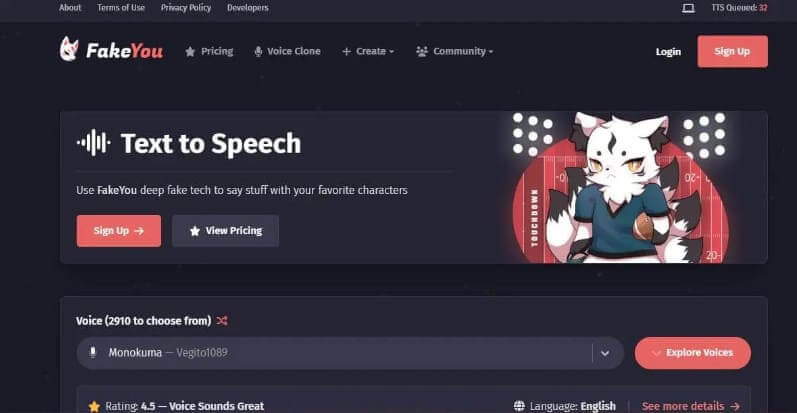 Fake You allows its users to generate voice clips of different sounds as well as of their own voice through a voice cloning feature. Through this amazing online tool, anyone can provide text and generate the voice of Vocaloid Miku for using it as a voiceover, presentation explainer, and many more. Further exciting features of Fake You are listed below.
Key Features:
Supports a huge collection of voice up to 2400 different voices and sounds.
Supports text conversion in multiple languages.
Allows file downloading in WAV file format.
Pros
Very simple and easy-to-use.

Available for all platforms.

Available free of cost.

No technical knowledge is required.

Simple and easy steps.

Copy/paste text option is available.
Cons
Very less build-in editing features.

No recording option is available.
Uberduck.ai is a community-driven, fast, accurate, and free online tool for generating fake but realistic voice clips. This tool has many daily online users that get assistance from a massive collection of around 5000+ different voices.
Uberduck.ai is considered more professional and versatile because of its multiple features and functions. This tool also uses a strong AI-based algorithm to support all tasks to be done accurately and smoothly in no time.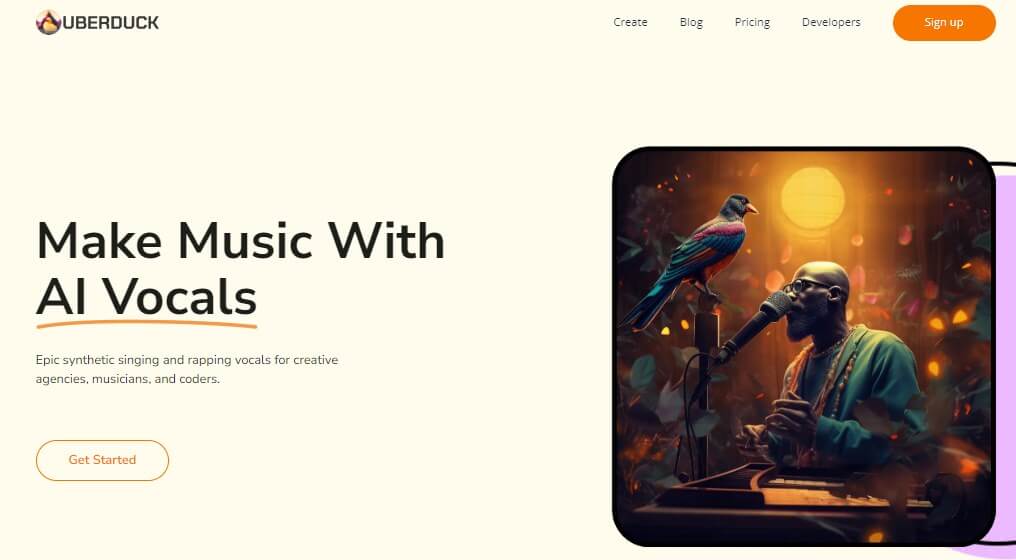 As far as its versatility is concerned, it offers different options to users like; Text-to-Speech, Custom Voice Clone, Reference Audio, Grapheme to Phoneme converter, and AI-generated raps. Although it is very easy to use, even then, different helping and training ebooks are available for the users to get a better understanding of the software. Let's have a look at more thrilling features and pros & cons of Uberduck.ai
Key Features:
Offers 5000+ expressive voices.
Voice cloning is supported.
APIs supported.
Pros
Impressive working speed.

Simple and troubleless using steps.

No technical knowledge is required.

Helping material is available.

Multiple features and functions in a single place.
Cons
Need login information.

Sometimes APIs are not working properly.
Part 4: Recommend Miku Text-to-Speech Voice Generator
VoxBox
VoxBox is a desktop-based audio manager that performs multiple functions at a time. It is an updated, modern, and flexible type of voice manager that offers 100% accuracy and clearance of results.
If we talk about the ease it offers to its users, then it stands high in the race. This software has a self-explanatory power that allows users, even beginners, to use it comfortably or smoothly. Moreover, this software also provides video tutorials for its new users.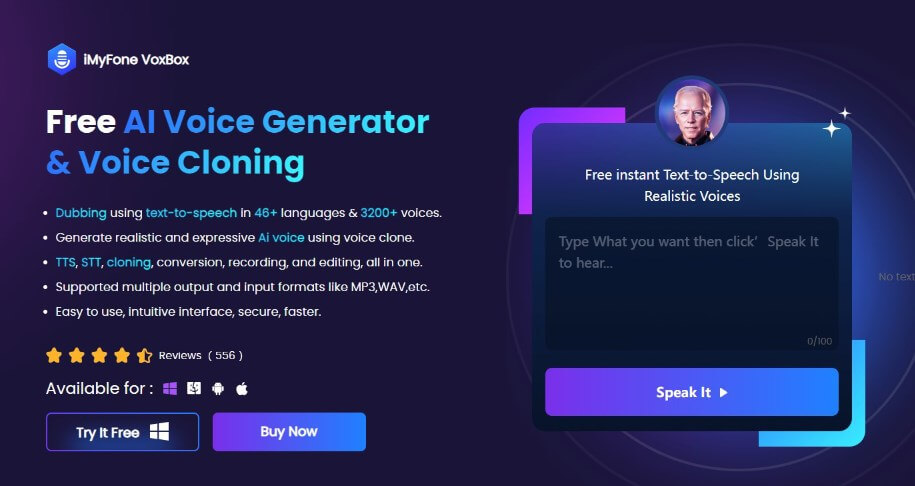 Key Features:
An impressive collection of 3200+ voices.
Supports TTS with multiple languages.
Multiple functions like Text-to-speech, speech-to-text,voice record, video convert, etc.
Pros
Simple and effective software.

Flexible Software.

Safe and secure.
Cons
Need installation.

Limited features in the free version.
Part 5: FAQs about Vocaloid Text to Speech
1 What is Vocaloid text to speech?
Vocaloid text to speech is a feature of Vocaloid software that allows users to convert text input into synthesized speech. It uses the same voice synthesis technology as Vocaloid singing voices, but instead of singing, it creates spoken text.
2 How does Vocaloid text to speech work?
Vocaloid text to speech works by analyzing the text input and converting it into a phonetic representation. The software then uses this representation to generate a synthesized voice that reads the text aloud.
3 What are some applications of Vocaloid text to speech?
Vocaloid text to speech can be used in various applications, such as assistive technology for people with visual or physical disabilities, language learning tools, audiobook production, and automated voice response systems.
Conclusion:
Vocaloid text to speech
is an innovative tool that offers a wide range of applications, from assistive technology to commercial use. Its customization options and natural-sounding voices make it a powerful tool for creating synthesized speech from written text. Here recommend
TopMediAi- Text to Speech
online, which is not only supported 3200+ voices for your entertainment purpose but also supported 70+ languages for your business purpose.