Have you ever wanted to sound like Spongebob Squarepants? Now you can! With Spongebob text to speech or spongebob AI voice generator, you can transform your voice into that of everyone's favorite sea-dwelling cartoon character.
In this article, we'll show you how to make your voice sound like Spongebob Voice with ease!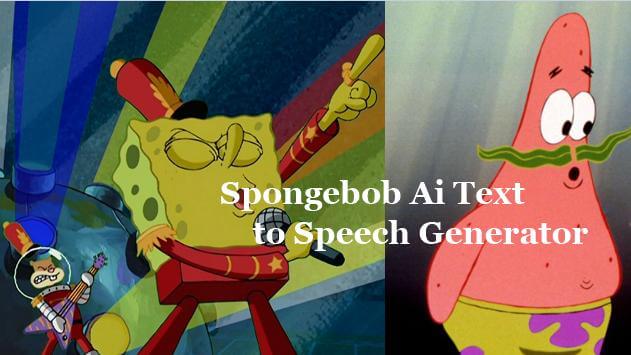 Part 1: How is Voice of Spongebob?
The voice of SpongeBob SquarePants is a distinctive and high-pitched voice that is energetic, cheerful, and somewhat nasal. It is performed by American actor and voice artist Tom Kenny, who has been providing the voice for the character since the show's inception in 1999.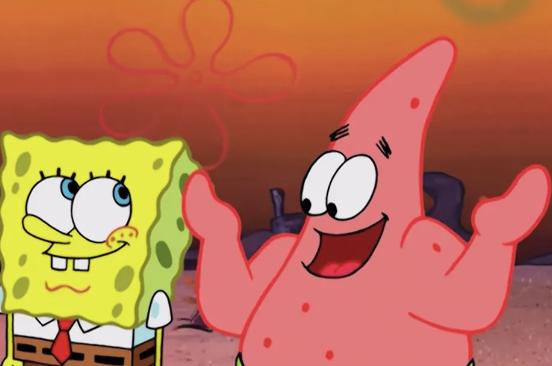 SpongeBob's voice is known for its childlike enthusiasm and infectious laughter, as well as its ability to convey a wide range of emotions, from joy and excitement to frustration and despair.
Part 2: Who is Spongebob's Voice Actor?
The voice actor for SpongeBob SquarePants is Tom Kenny. He has been providing the voice for SpongeBob since the show's inception in 1999.
In addition to SpongeBob, Kenny has also lent his voice to other animated characters in various television shows and movies.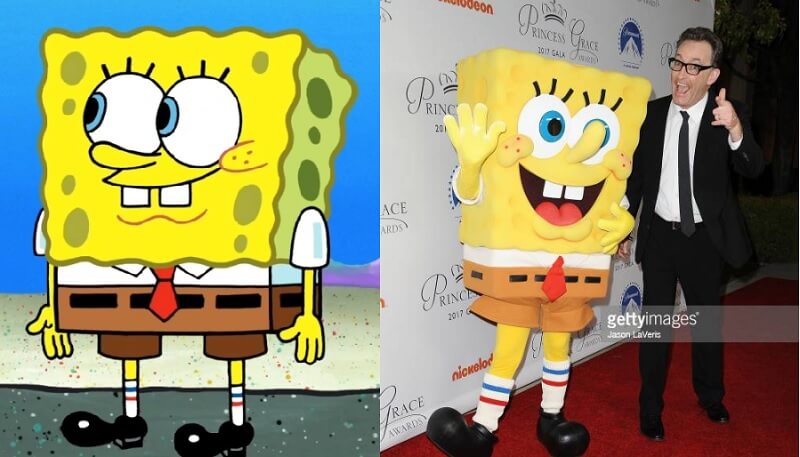 Part 3: Spongebob Text to Speech Generator
TopMediai is one of the premium and popular Spongebob text to speech generator available on the internet. This tool is powered with the latest AI that helps it create accurate voiceovers every time.
It is easy to use and helps to create realistic and expressive voices for a variety of applications.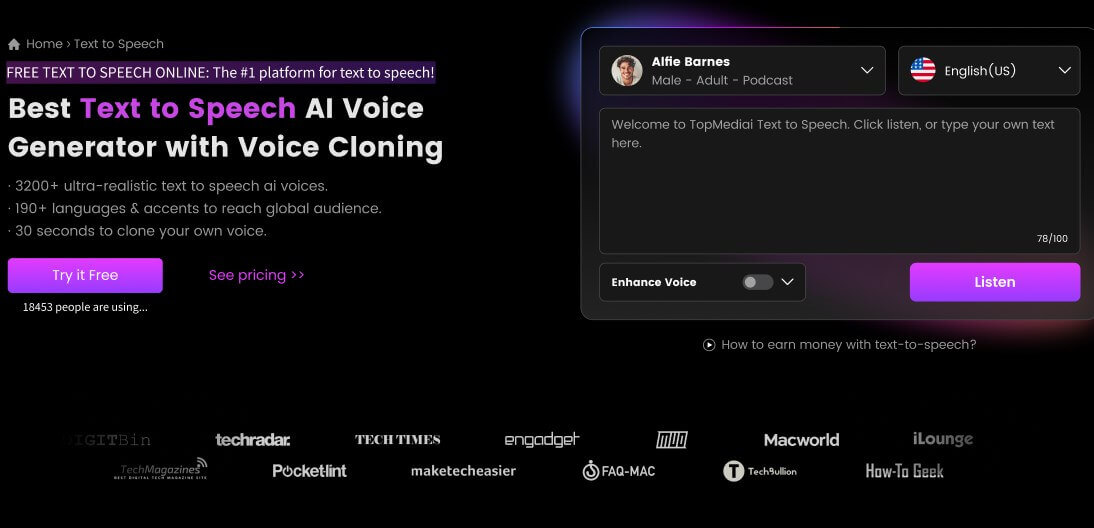 Key Features:
Allows users to generate professional-grade audio clips with ease.
Can be used for a lot of different scenarios like conferences, classrooms, or online communication.
Multiple voiceover options for character voice.
Supports 70 plus languages and dialects.
3200 plus character voices including Peter Griffin and Goku.
Different variants of Spongebob ai voice available.
How To Use Songebob Text to Speech:
Using TopMediai is as easy as 1, 2, 3! Here are the simple steps to use TopMediai as your text to speech Spongebob voice generator:
Step 1: Go to TopMediai online site.
Step 2: Enter your desired text into the interface, choose Spongebob as the voice from amongst the options, and hit the "Convert to Speech" button.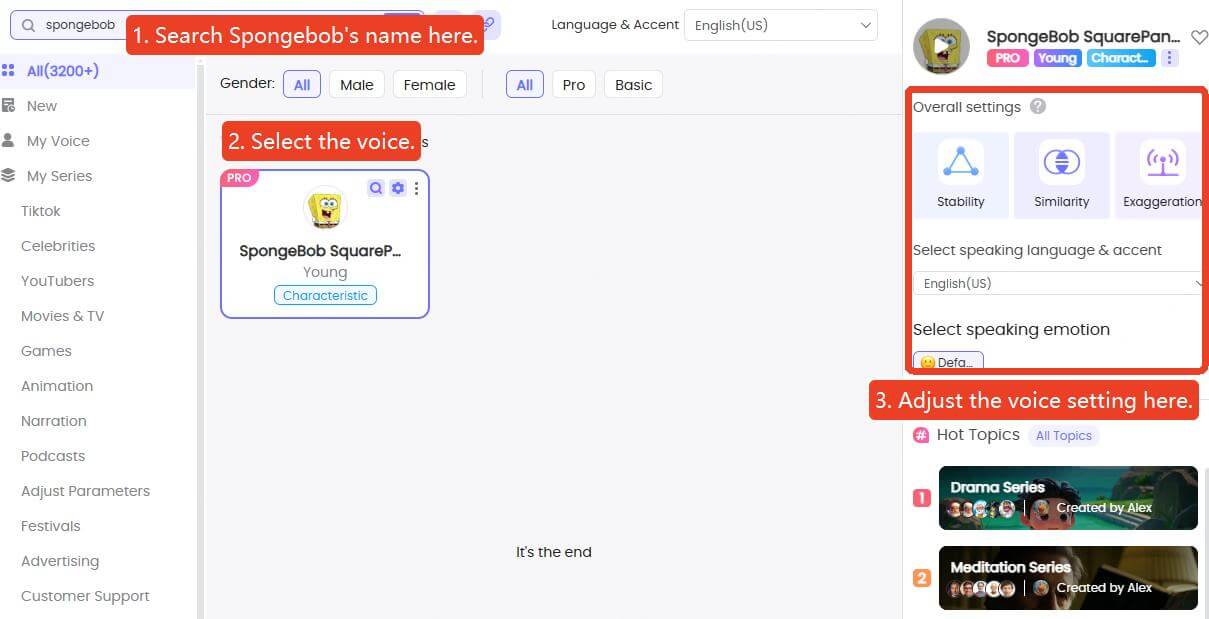 Step 3: TopMediai's AI will quickly perform Spongebob text to speech conversion and you can then listen to and download your generated voice clip right away.
Pros
Don't have to go through any sound editing experience.

Provides flexibility with amazing customization options.

Delivers output speech quicker than its competitors.

3200+ voices and 70+ languages supported.
Cons
Premium features are unlocked with the paid version.
15.ai is an online text-to-speech tool that offers users the ability to convert written text into speech, with a unique twist. This tool offers myriad famous characters for voiceovers including SpongeBob from SpongeBob SquarePants, and Jane Lane from Daria , allowing users to add a touch of humor and fun to their messages, presentations, or any other form of written content.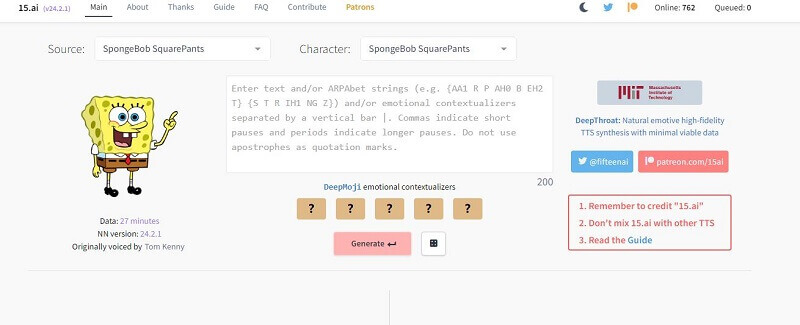 Highlight:
Offers multiple character voices including Spongebob.
Easy to use and requires no downloads or installations.
Freeware non commercial online tool.
UberDuck.ai is another Artificial Intelligence backed online platform that providesusers with a wide range of innovative tools and features to convert their text into speech. It offers multiple character voices including Spongebob with different voice variants of the same character. However, users would be required to sign up before they become able to use this tool online.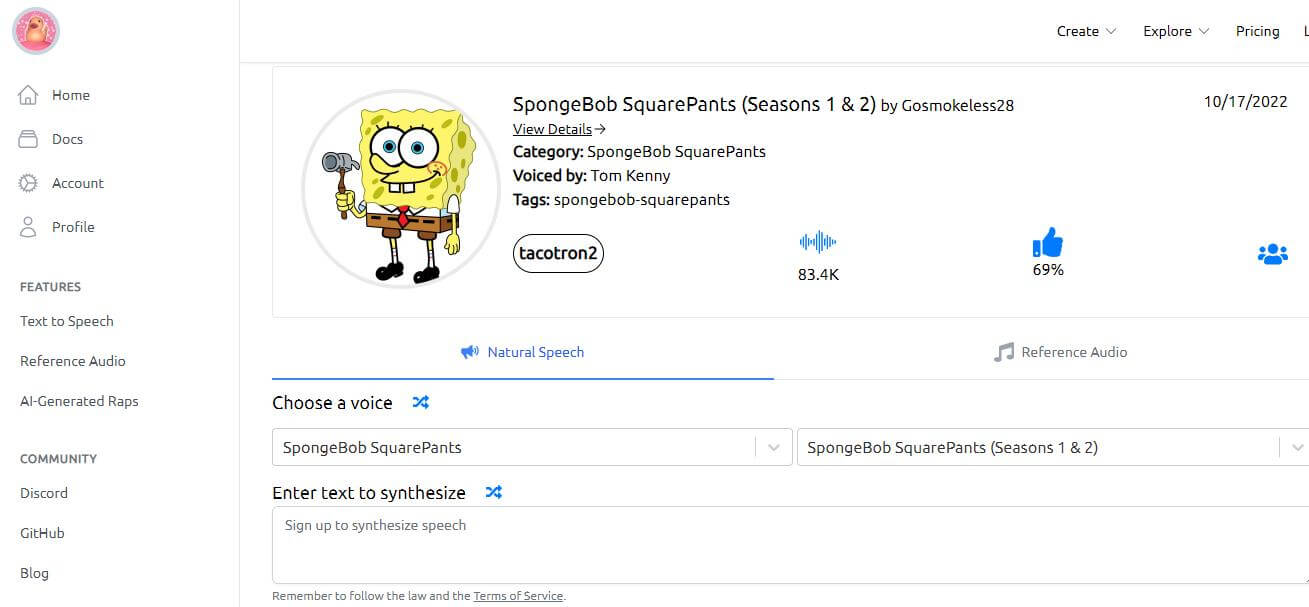 Highlight:
Advanced Machine Learning.
Spongebob character voice and multiple other popular character voices are available.
User-Friendly Interface.
Part 4: Text to Speech Spongebob on PC
iMyFone VoxBox
VoxBox is the ultimate solution for those seeking to generate Spongebob text to speech directly from their PC. With a growing user base, it offers a seamless experience with 46+ languages and over 3200 voices, including the iconic Spongebob. Its user-friendly interface, advanced text-to-speech technology, and vast selection of options make it a top choice for all your text-to-speech needs.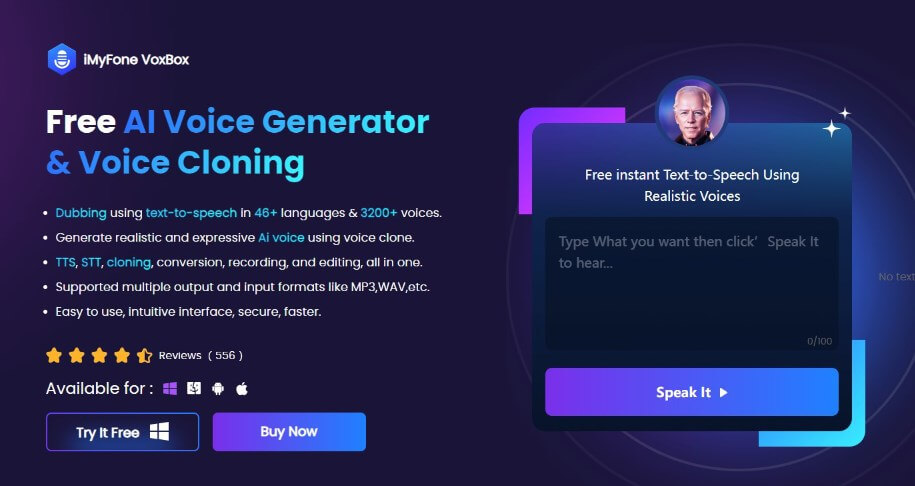 Highlight:
46 plus languages to choose from.
Uses latest AI technology for quick and flawless voice generation.
3200 plus voices on offer including Spongebob.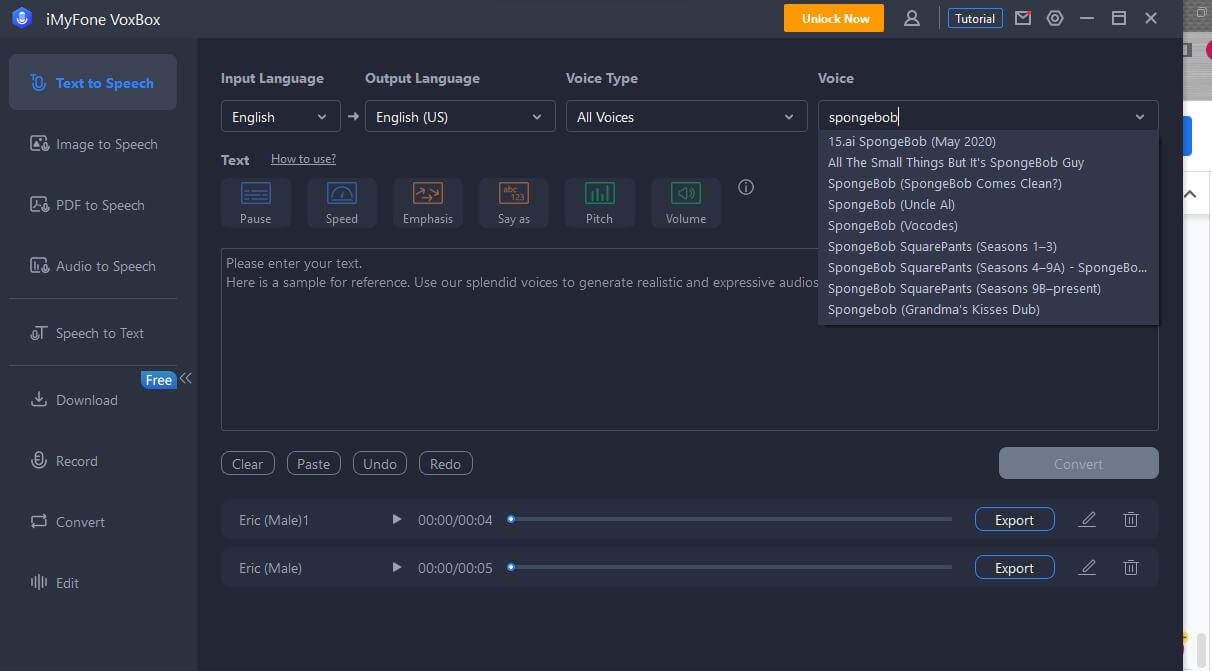 Part 5: FAQs about Spongebob Text to Speech
1 Which online Text to Speech generator makes you sound like SpongeBob?
When you want to sound like SpongeBob, there are many online Text to Speech tools available. However, if you want the best possible results, TopMediai is the way to go! With just a few clicks, their online spongebob text to speech ai generator can transform your voice into everyone's favorite spongebob allowing you to talk, sing and laugh in the deep, distinct voice only SpongeBob can provide.
2 How to change your text to speech voice on tiktok to SpongeBob?
You can use a reputed website like 'TopMediai' or an app for your PC like 'VoxBox' to generate a SpongeBob text to speech for your TikTok videos. These tools can easily give you spongebob voice text to speech converted within a matter of just seconds.
3 Can you change your voice to SpongeBob in a text to speech way?
Yes, you can easily do this using an online tool such as TopMediai. Simply put your text, select Spongebob voice from the available voices and hit 'covert to speech' and you will have your text converted to speech through this premium spongebob voice generator text to speech.
Conclusion To sum up, if you are a fan of SpongeBob and want to add some fun to your videos, using a SpongeBob text to speech online tool is a great option. In this regard, TopMediai presents in itself one of the best Spongebob text to speech tools available.
With its high-quality voice output, it's the perfect solution for anyone looking to add some SpongeBob-style humor to their content. You should give TopMediai a try and you are definitely going to love it.