The world of artificial intelligence continues to amaze us with its groundbreaking applications, and one of the latest innovations is the Hank Hill AI Voice Generator. I am proud to offer a state-of-the-art AI voice generator that allows you to recreate the iconic voice of Hank Hill.

Now, l'll explore how voice generator can help you create hilarious content and bring the clasic Hank Hill ai voice to life with Hank Hill Text to Speech.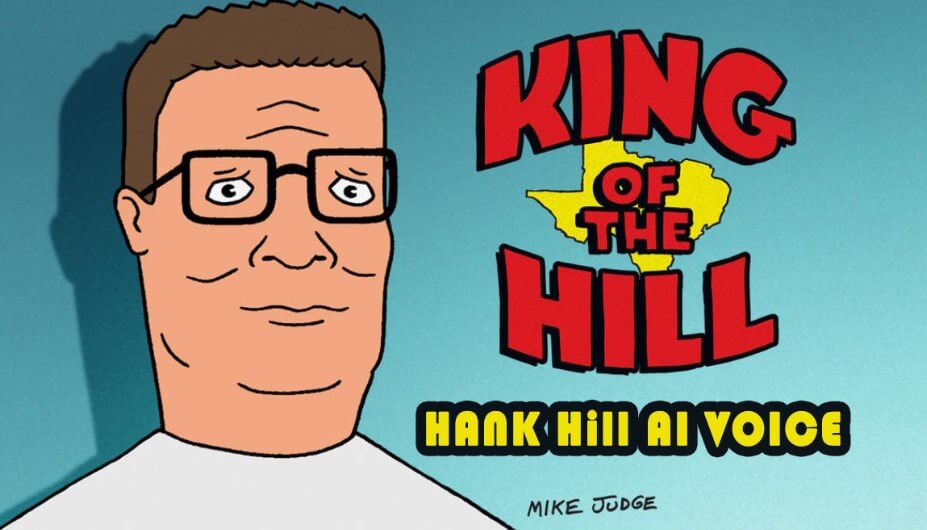 Before start, let's try out the Hank Hill ai voice generator for free.

Text to Speech
3 Free Trials of The Selected Voice Below

Hank Hill
Conversion failed.
Please check out if there are special characters or multiple languages in your text.
Part 1: How to Generate Hank Hill and King of the Hill AI Voice?
Imagine the possibilities of infusing your content with the distinctive voice of Hank Hill! Using a combination of deep learning algorithms and natural language processing, TopMediai text to speech can analyze and emulate voices with astonishing precision.

It has been trained on a vast amount of voice data, including hours of Hank Hill's dialogue, to ensure a seamless and lifelike replication.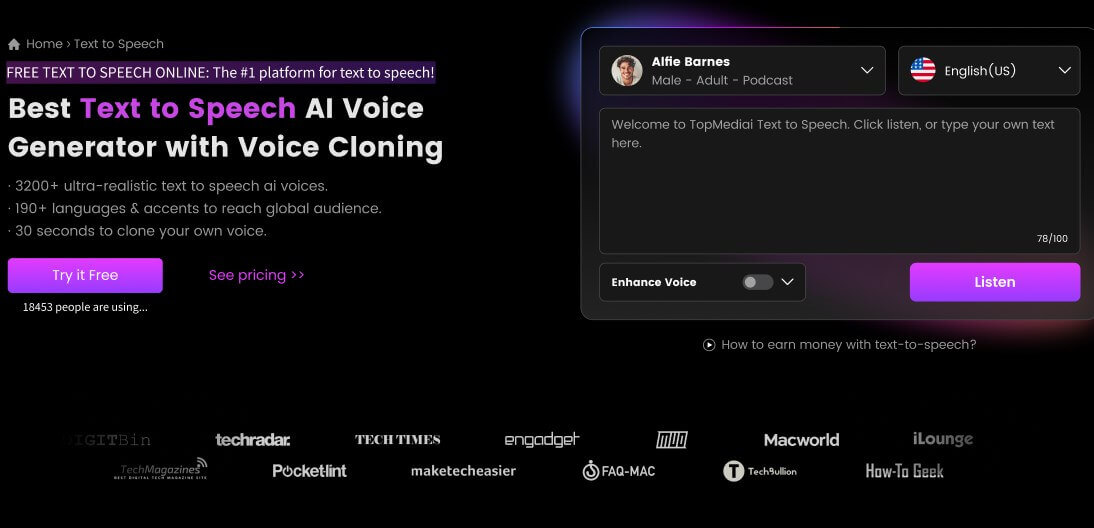 How to Use Hank Hill Text to Speech to generate Hank Hill AI Voice?
Step 1. Visit TopMediai official website.
Step 2. Choose the Hank Hill ai voice model by searching it directly.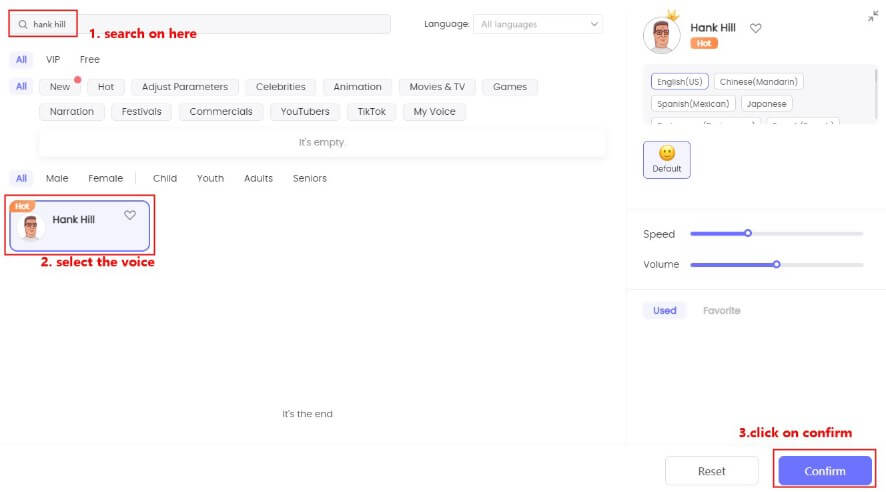 Step 3. Enter your text.
Step 4. Adjust settings (optional).
Step 5. Generate the voice.
Step 6. Listen to the result.
Step 6. Download or use the voice in your projects.
Hank Hill ai Voice Model for iconic character replication.
Text-to-Speech conversion for easy content creation.
High-quality output with clear and seamless results.
Versatile application in various content formats.
API access for developers.
Fast processing for quick voice generation.
Compatible with different devices and platforms.
Online accessibility without the need for installations.
You Can't Miss:
Unleash the Comedy with Peter Griffin Text to Speech: Add A Quirky Humor to Your Content.
Sound Like Mr. Mackey from South Park with Text-to-Speech Voice Generator.
Part 2: Hank Hill and King of the Hill
1. Who is Hank Hill?
Hank Hill is the main protagonist of the long-running animated sitcom "King of the Hill," which aired from 1997 to 2010. Created by Mike Judge and Greg Daniels, the show revolves around the lives of the Hill family and their neighbors in the fictional town of Arlen, Texas.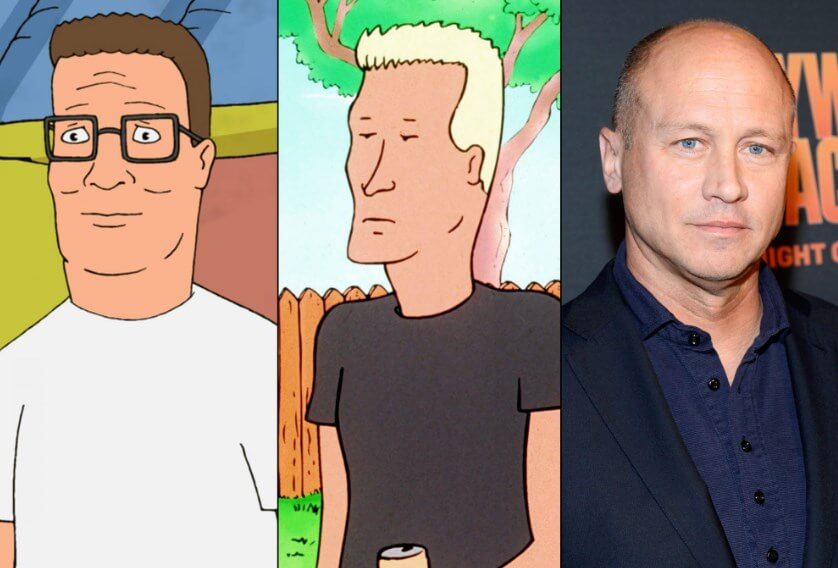 Hank Hill is a dedicated propane salesman with a strong sense of ethics, often finding himself in humorous situations due to his conservative views and straightforward personality.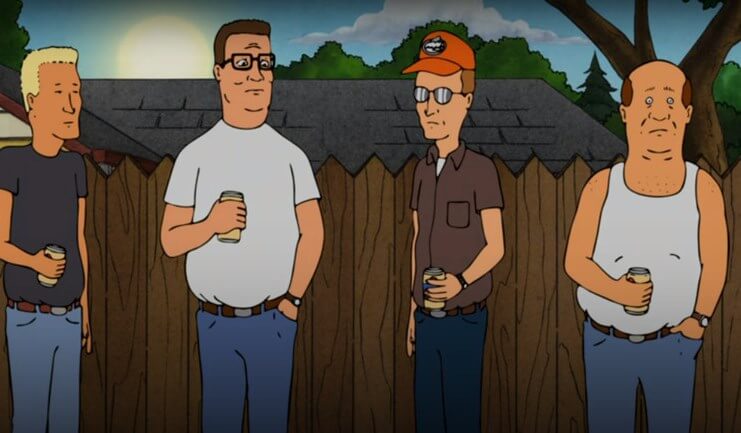 2. Who is Hank Hill's Voice Actor of King of the Hill?
1. Mike Judge: Creator and voice of Hank Hill.
2. Kathy Najimy: Voiced Peggy Hill, Hank's wife.
3. Pamela Adlon: Voiced Bobby Hill, Hank and Peggy's son.
4. Brittany Murphy: Voiced Luanne Platter, Peggy's niece.
5. Johnny Hardwick: Voiced Dale Gribble, one of Hank's friends.
6. Stephen Root: Voiced Bill Dauterive, another of Hank's friends.
7. Toby Huss: Voiced Cotton Hill, Hank's father.
Part 3: FAQs about Hank Hill Voice AI
1 Is "King of the Hill" Still Popular Today?
Yes, "King of the Hill" remains popular even after its original run. The show has a dedicated fanbase and continues to be celebrated for its humor and relatable characters.
2 What Sets Hank Hill Apart from Other Animated Characters?
Hank Hill stands out as a unique animated character due to his realistic portrayal, relatable struggles, and the sincere and heartfelt moments that make him endearing to viewers.
3 Is there any Hank Hill voice generator online?
Absolutely, TopMediai text to speech serves as a good choice to make Hank Hill ai voice as well as a Hank Hill text to speech generator. Give it a try!
Conclusion The ability to generate content with Hank Hill's voice opens up a world of creative possibilities for creators, animators, and fans alike. Whether you want to create humorous content or simply enjoy hearing Hank's voice, the Hank Hill ai voice generator brings the beloved character to life in a whole new way.
Embrace the innovation and start creating hilarious content with Hank Hill text to speech voice today!