Are you a fan of Sonic the Hedgehog? Want to add some of his iconic voice lines to your videos or podcasts? With Sonic Text to Speech and Sonic AI Voice, it's easier than ever to create custom audio that sounds just like your favorite hedgehog. Simply input your text and let the tool do the rest. Whether you're creating content for social media or your website, Sonic Text to Speech is a fun and engaging way to spice up your digital creations. Try it out today and see what kind of creative possibilities await!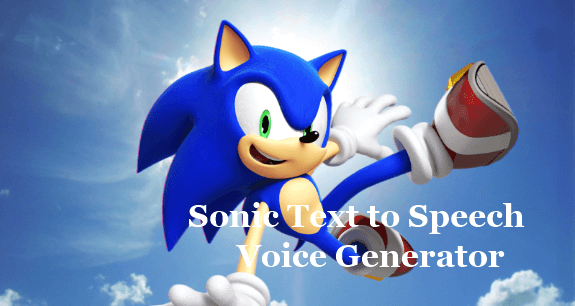 Part 1: Who is Sonic the Hedgehog?
Sonic the Hedgehog is a popular character and the main protagonist of one of the most famous video game franchises created by Sega. One of the most well-known celebrities in the video game industry, he is an anthropomorphic blue hedgehog with the capacity to run at supersonic speeds.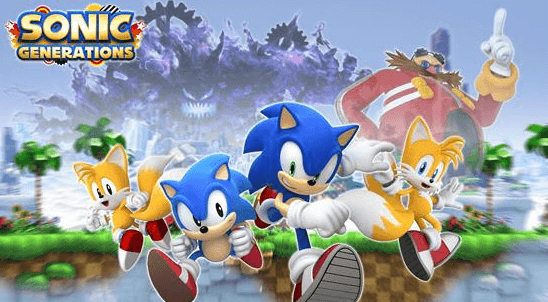 The persona was initially presented in 1991 as the mascot of Sega's Sega Genesis video game system. Since then, Sonic has made numerous appearances in video games, comic books, animated programs, and motion pictures.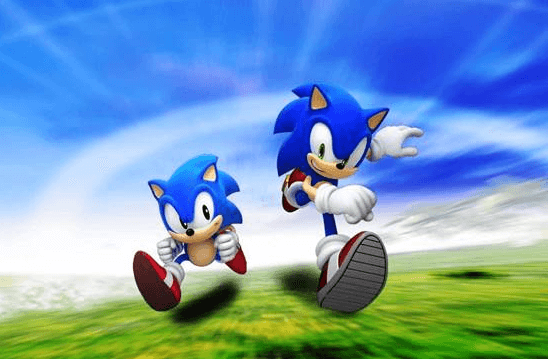 Sonic is renowned for his dry wit, sense of adventure, and desire to defend the world from the evil Dr. Eggman, who is constantly plotting to conquer and enslave its inhabitants. Sonic is joined by a colorful cast of characters, including Tails, his sidekick, Amy Rose, and Knuckles the Echidna, his rival.
Part 2: Sonic Text to Speech Online
Create Sonic-inspired voiceovers with Sonic Text to Speech Online! Our easy-to-use tool allows you to convert any text into a robotic, futuristic voice similar to the iconic Sonic the Hedgehog character.
Enhance your video game streams, animations, or other content with Sonic's energetic and engaging voice. Read on to know Sonic Text to Speech Online below and add a unique touch to your creative projects!
1. TopMediai for Sonic Ai Voice
TopMediaiis the best text to speech tool to convert your text into an audible format. You can customize your audio recordings with various voice filters and background effects. Let's learn more about its unique features and how to utilize the text to speech Sonic tool to its full potential.
Key Features:
Enhance the audio quality of your recordings by applying various voice filters, including sonic, ghostface voice, transformers, Donald Trump, spongebob ai voice and many more.
Easily edit your tracks by splitting, cutting, and trimming clips, and apply voice transformations in real-time during live streams, gaming, or other media.
Save your edited files in various formats that are easy to use.
It supports converting audio files and utilizes the TTS feature, one of the best TTS tools with 3,200 voiceovers.
Other than 70 global languages to choose from.
How to Use Sonic Text to Speech:
Step 1: You will need to visit the TopMediai Text to Speech website.
Step 2: Here you can copy past any written text, or you can type in.
Step 3: Now select the Sonic Voice in All Voice option you want to apply to your text .
Step 4: Hit the Convert button to listen to the text in your desired voice.
To create the best voiceover, the experience is unnecessary when Murf is here and number one because of how simple it is to use. You can alternate between "non-professional" recordings and expert AI voices. To switch the AI voice to the same script, you have to record anywhere, upload it to Murf Studio, and you're done in a matter of minutes.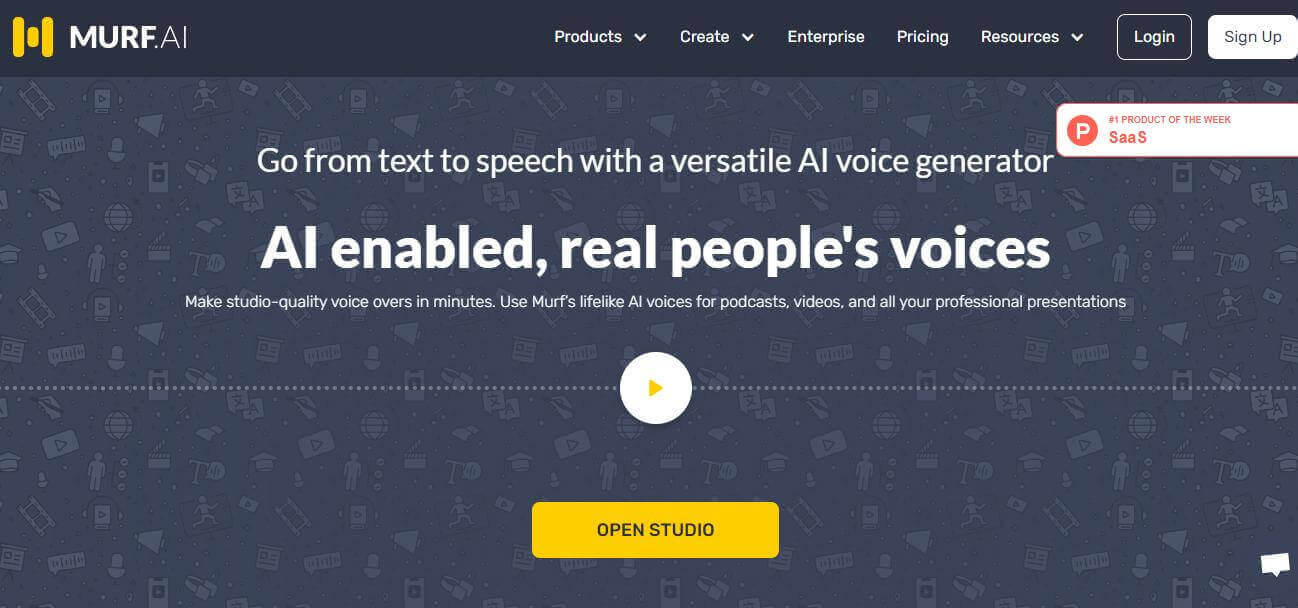 Key Features:
Easy-to-use.
Voice Cloning.
Voice over video.
Huge variety of Ai voice and language library.
Part 3: Other Sonic Voice Generator
The last section presented a couple of the best online text to speech Sonic voice generation tools, and in this section, we discuss the best apps for Sonic text-to-speech easy voice generation.
Animaker is an excellent choice if you're looking for a free text-to-speech app with customizable voice generation options. The free version of the app offers a lot of functionality.
But there are also paid options. With the help of customized presentations, animated videos, and the text-to-speech feature, using the text-to-speech function recreates Sonic the Hedgehog's distinctive sound.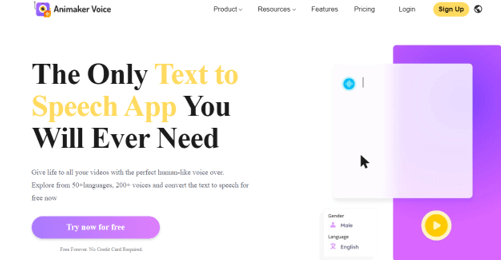 Key Features:
200+ voiceover libraries full of unique voices, all are lifelike.
Automatic conversion of your voice into 50+ without adding a translator in the process.
Easy process to complete your audio projects.
There are numerous scenarios where you can use this classy voice changer spongebob and so on.
A popular voice-editing program that can be downloaded on desktop computers, Android, and iOS devices is called Baviux Voice Changer. You can download the app for free, but some in-app purchases may be necessary for certain extra features. You can choose from various characters with Voice Toner, such as Sonic The Hedgehog and SpongeBob SquarePants, and many more that we recommend you explore.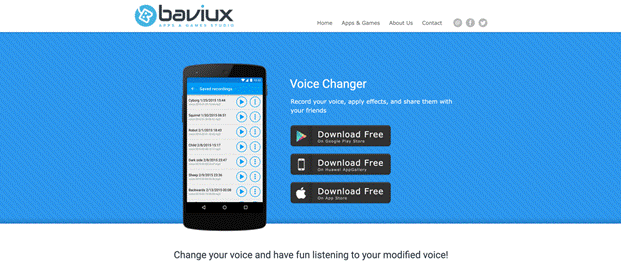 Key Features:
Popular voice changer app – Voice Toner by Baviux.
Available for Android and iOS devices or as a desktop app.
Popular characters' voices include Sonic The Hedgehog voice.
Part 4: FAQs About Sonic Voice Text to Speech
1 How Do You Get Sonic Text to Speech?
If you want to convert your sound or text file into an audible format, you can find plenty of tools on the internet. If you want more than just the classic scary text to speech, we recommend scary voice text to speech tool TopMediai.
2 How to make Sonic text to speech online?
First of all, you need a web-based tool for that, such as TopMediai, and FakYou.com, among many others. After that, you go to their TTS section, enter the text you want to be generated the voiceover from, and press convert. With these simple and easy steps, you can generate any voiceover available on these websites and your choice of words.
3 Are there any Sonic text to speech tools online?
Yes, there are several online text-to-speech tools that you can use to produce speech in the manner of the characters from Sonic the Hedgehog. The "TopMediai" is one such tool. Using a variety of voices and languages, users can turn written text into speech using the online text-to-speech service TopMediai.
ConclusionIn conclusion, Sonic Text to Speech is a fun and exciting tool for creating custom audio that sounds just like your favorite hedgehog. Whether you're a content creator looking to add some Sonic flair to your videos or podcasts, or simply a fan looking to have some fun, this tool is a great way to add a little bit of creativity to your digital creations. So why not try Sonic Voice Generator - TopMediai Text to Speech below out today and see what kind of magic you can create with Sonic Text to Speech?