Are you a fan of South Park and its iconic character, Eric Cartman? Imagine having the ability to generate the same unique and recognizable voice of Eric Cartman using AI technology.
After watching this cartoon series l will guide how you can use a Eric text to speech voice generator to obtain an Eric Cartman AI voice. Get ready with me!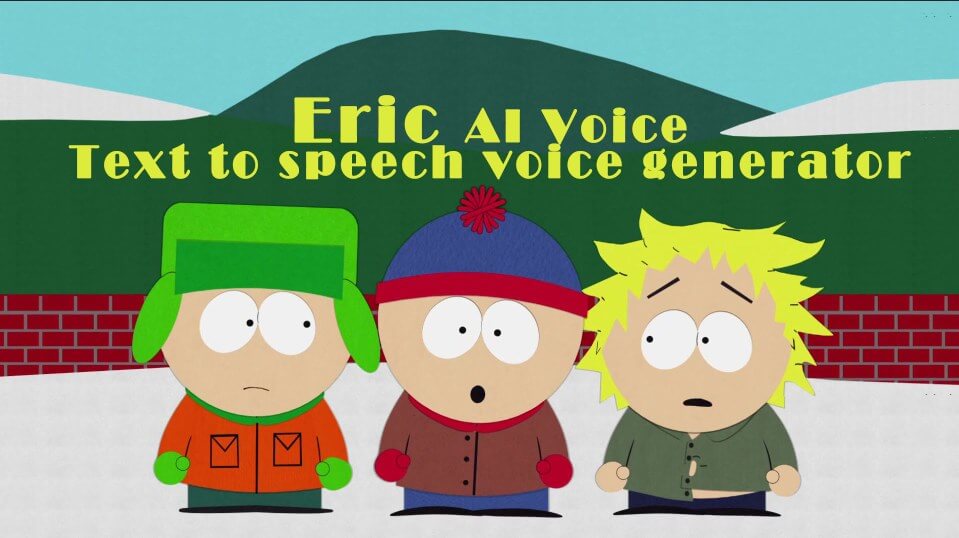 Part 1: How to Generate Eric Cartman AI Voice?
One of the easiest ways to generate Eric Cartman's AI voice is by using the TopMediai Voice Generator. This tool specifically caters to South Park fans and allows you to input text and convert it into an AI-generated voice that sounds just like Eric Cartman.
Simply type in your desired text, choose the Eric Cartman voice option, and let the generator work its magic.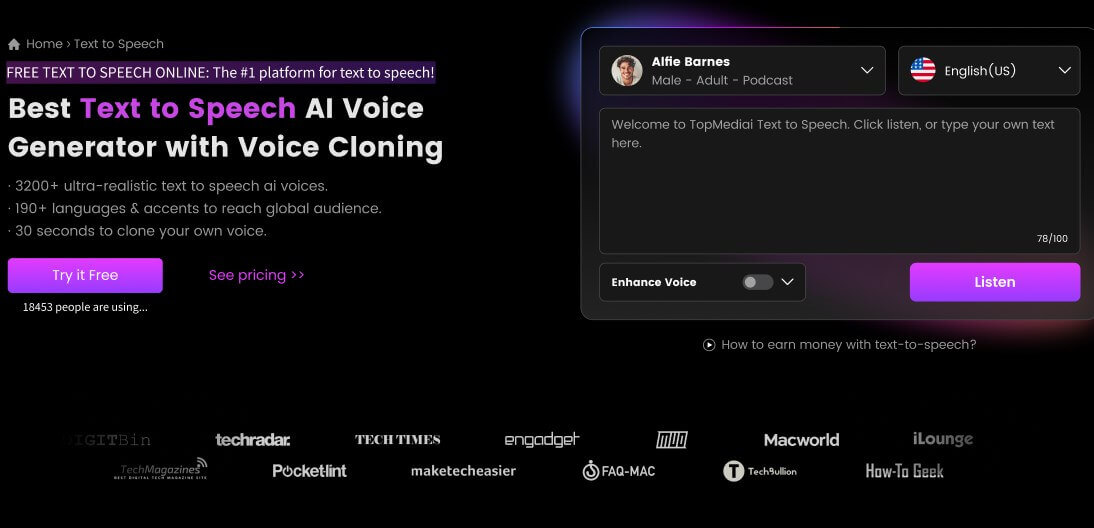 How to Generate Eric AI Voice?
Step 1. Visit the TopMediai Eric Voice Generator website.
Step 2. Enter your desired text or script into the provided input box.
Step 3. Select the voice option for Eric Cartman from the "South Park" choices.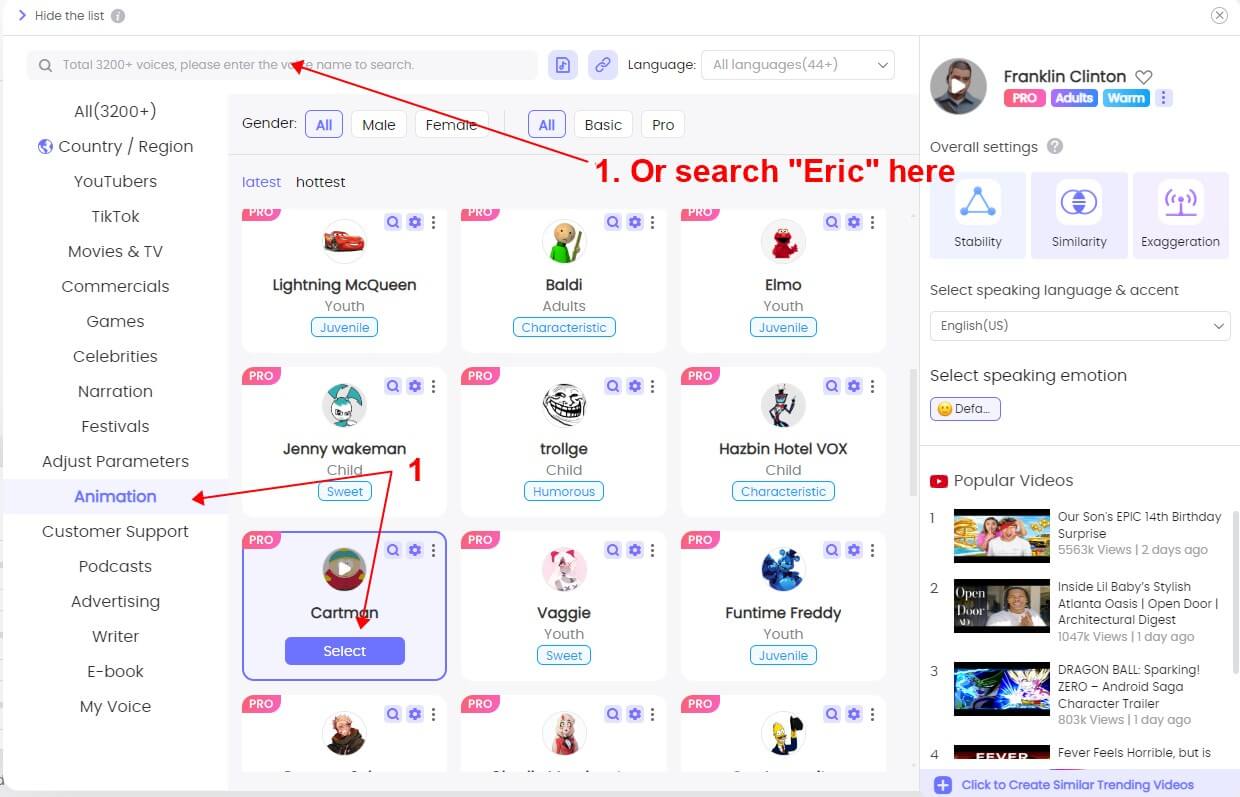 Step 4. Click on the "Convert" button to initiate the voice generation process.
Step 5. Download the generated audio file if you're satisfied with the result.
Focus Points:
Advanced AI algorithms that replicate the distinct speech patterns and vocal characteristics of Mr.Mackey.
Easy-to-use interface for generating Eric Cartman AI voice.
Wide range of voice options to choose from.
Allows customization of text for generating personalized Eric Cartman voice.
Provides high-quality audio output.
Suitable for various applications like content creation, entertainment, and voiceovers.
Offers the ability to download generated audio files.
Don't Miss: Sound Like Mr. Mackey from South Park with Text-to-Speech Voice Generator.
Another reliable option for generating Eric Cartman's AI voice is through Voicify.ai. This platform offers a range of voice options, including various famous characters, and Eric Cartman is one of them. By leveraging their advanced text-to-speech technology, you can convert your written content into an audio clip that captures the essence of Eric Cartman's unique vocal style.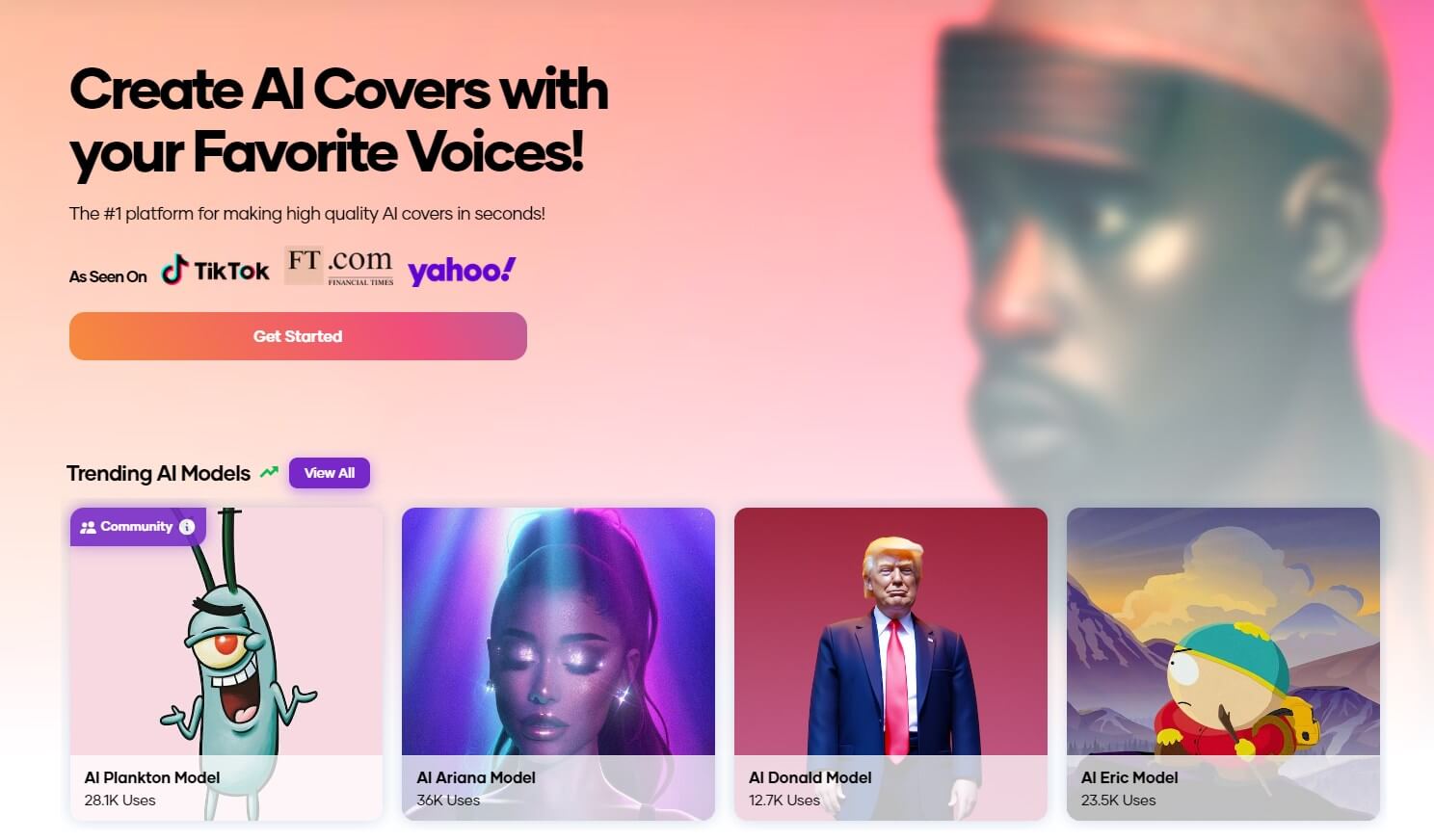 Focus Points:
Versatile platform offering a variety of voice options, including Eric Cartman.
Seamless integration into the Voicify.ai platform for a streamlined voice generation experience.
Allows customization of text and scripts to be transformed into Eric Cartman's voice.
Realistic and accurate replication of Eric Cartman's vocal characteristics.
Provides options for listening to and downloading the generated audio clips.
Part 2: Explore the Fun of Change Your Voice to Eric Cartman
Apart from generating AI voices, you can also have a blast changing your own voice to match Eric Cartman's iconic tone using voice changer tools. TopMediai Voice Changer is a popular choice, providing a user-friendly interface and a dedicated Eric Cartman voice modulation option.
You can record your voice and apply real-time filters to transform it into a convincing Eric Cartman impression.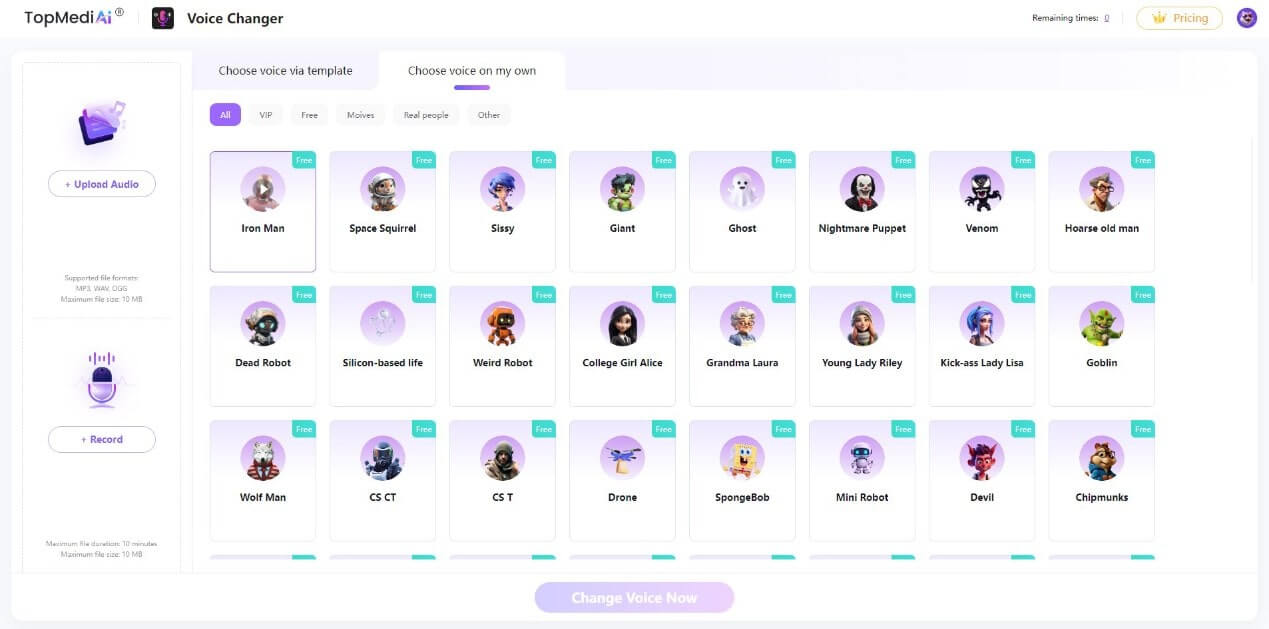 Part 3: Introducing Eric's Families and Voice Actors
Eric Cartman is known for his hilarious interactions with his family members. His immediate family includes:
1. His mother, Liane Cartman (voice actor: Trey Parker), who spoils him endlessly.
2. His estranged father, who remains a mystery.
3. His cousin named Kyle Broflovski (voice actor: Matt Stone) with whom he shares a frenemy relationship.
Part 4: FAQs about Eric Voice AI
1 Who is Eric Cartman?
Eric Cartman is a fictional character from the animated television series South Park. He is one of the main characters and is known for his brash, manipulative, and self-centered personality.
2 What are some famous catchphrases of Eric Cartman?
Eric Cartman is known for his memorable and often controversial catchphrases, such as "Respect my authority!", "Screw you guys, I'm going home!", and "I'm not fat, I'm big-boned!"
3 Is Eric Cartman based on a real person?
No, Eric Cartman is a fictional character created by Trey Parker and Matt Stone. While the character may exhibit certain traits or behaviors that resemble real people, Eric Cartman is not based on any specific individual.
4 Has South Park received any awards or critical acclaim?
Yes, South Park has received critical acclaim over the years and has won numerous awards, including multiple Primetime Emmy Awards. The show is recognized for its sharp wit, social commentary, and its ability to tackle current events in a satirical and humorous manner.
Conclusion Discover how to generate an Eric Cartman AI voice using TopMediai and Voicify.ai. Bring laughter and charm to your projects with this beloved South Park character. Use it for entertainment, creative content, or simply have fun with friends.
Immerse yourself in the world of South Park and embrace Eric Cartman's hilarious personality. Unleash your creativity and enjoy sounding just like this iconic character!