Leonardo DiCaprio, a renowned actor known for his mesmerizing performances, now has an AI voice generator that allows us to experience the magic of his voice. In the follow, l will explore how you can generate Leonardo DiCaprio AI voice using text to speech voice ai and unleash its potential.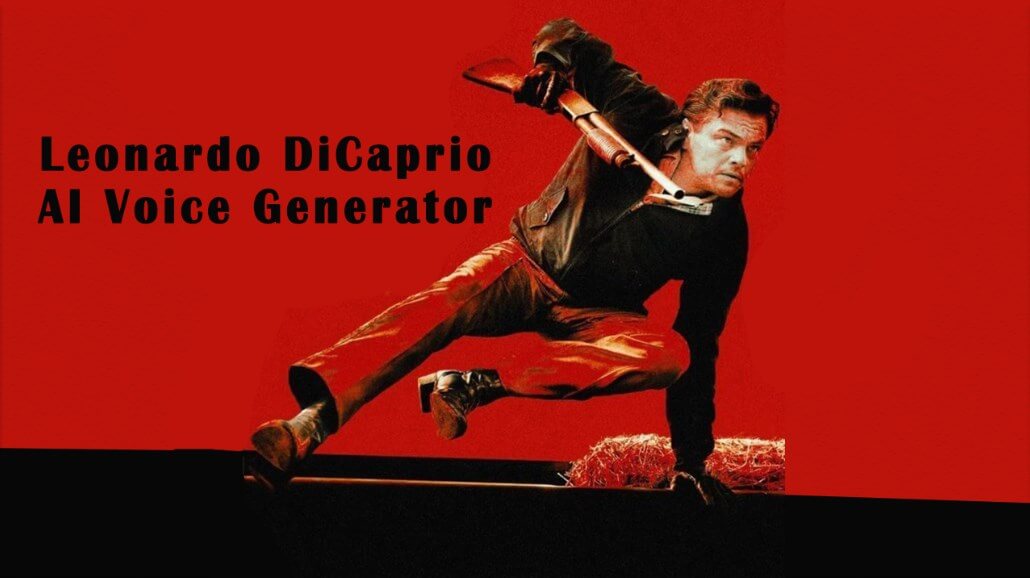 Part 1: How to Generate Leonardo Dicaprio AI Voice?
There are several ways to generate Leonardo DiCaprio's AI voice, and two popular options are TopMediai Text to Speech - Voice Over Maker and Online Free Voice Changer AI.
TopMediai offers a powerful Text to Speech (TTS) service that allows you to convert written text into high-quality audio using Leonardo DiCaprio's voice. By inputting your desired text, you can generate a voiceover that resembles the captivating tone and delivery of Leonardo DiCaprio.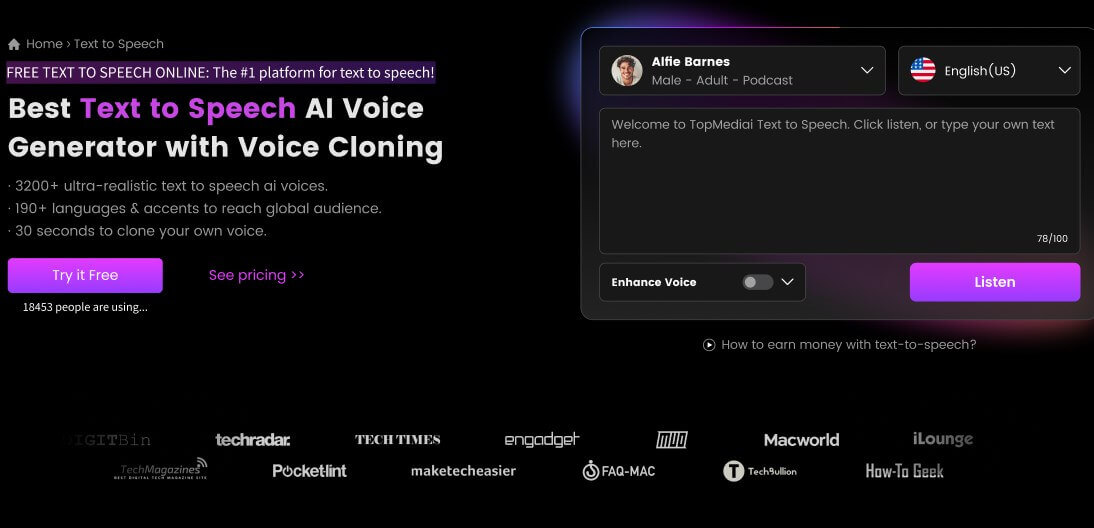 Whether you need voiceovers for videos, presentations, or audio projects, this tool brings the essence of Leonardo DiCaprio's voice to your content.
How to Generate Leonardo AI Voice?
Step 1. Input the text you want to transform.
Step 2. Select Leonardo ai voice and language for voice generation.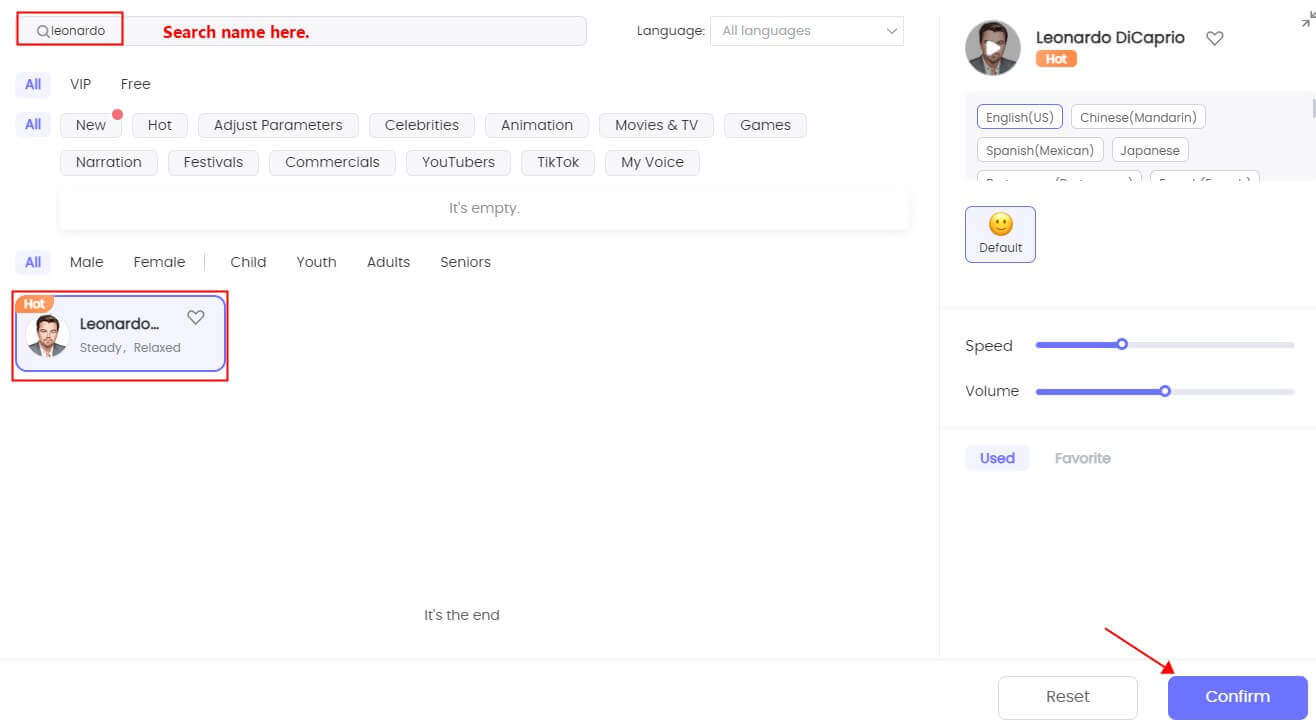 Step 3. Customize voice parameters if desired.
Step 4. Click "Convert" and view the generated voice.
Step 5. Download the audio and share!
Pros
User-friendly interface.

Wide range of voices(3200+).

Realistic and high-quality voices.

Time-saving, without waiting.

Integration options.

Multilingual support.
Cons
Cost: Depending on the usage and subscription plans
If you're looking to have some fun with Leonardo DiCaprio's voice, TopMediai Voice Changer is an excellent choice. This online free voice AI tool allows you to modify your own voice to sound like Leonardo DiCaprio.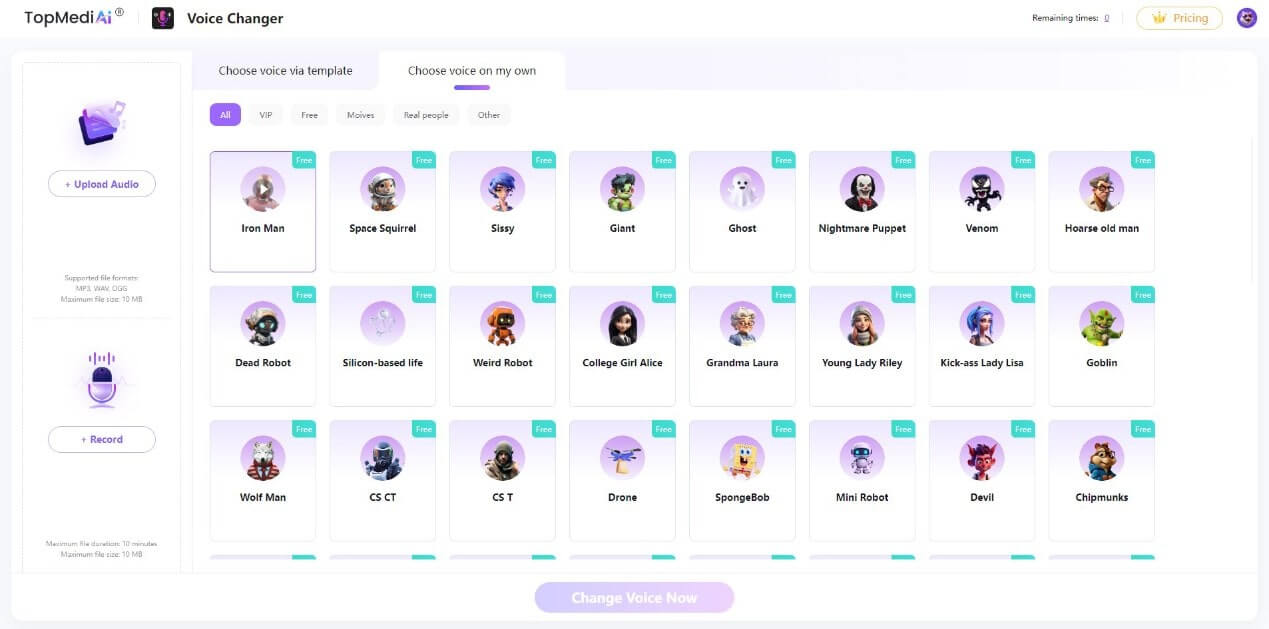 Whether you want to play a prank, create entertaining content, or simply enjoy the experience of speaking with Leonardo DiCaprio's voice, this voice changer opens up exciting possibilities.
Pros
Versatile voice manipulation.

Realistic transformations.

Fun and entertainment.

No additional software installation.

Real-time preview.
Cons
Limited control over voice manipulation.
Explore more fun: Unleash the Power of Creating Messi AI Voice with Voice Generator.
Part 2: Lady-killer: Who is Leonardo Dicaprio
Leonardo DiCaprio is a highly acclaimed Hollywood actor known for his exceptional talent and versatility. With numerous award-winning performances in movies such as "Titanic," "The Revenant," and "The Wolf of Wall Street," DiCaprio has captured the hearts of audiences worldwide. His voice, with its distinct charm and charisma, has become an iconic aspect of his on-screen presence.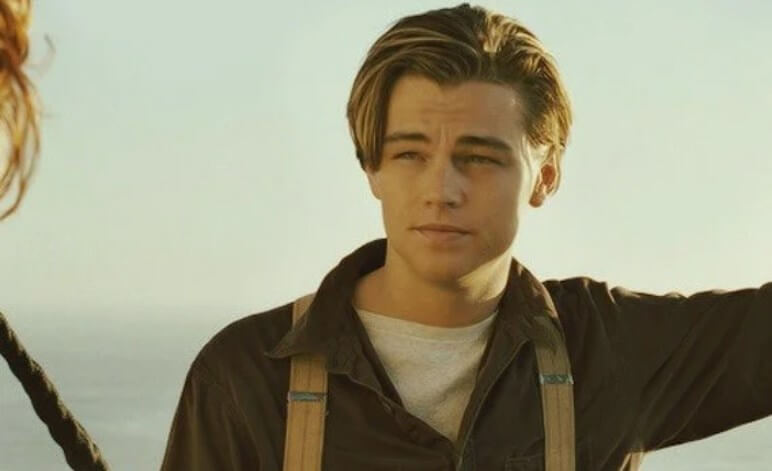 Part 3: What Change between Young and Old Leonardo?[Comparison]
Leonardo DiCaprio's voice has evolved throughout his career, reflecting his growth and maturity as an actor. When generating his AI voice, you can choose between the younger and older versions to match the desired era or project.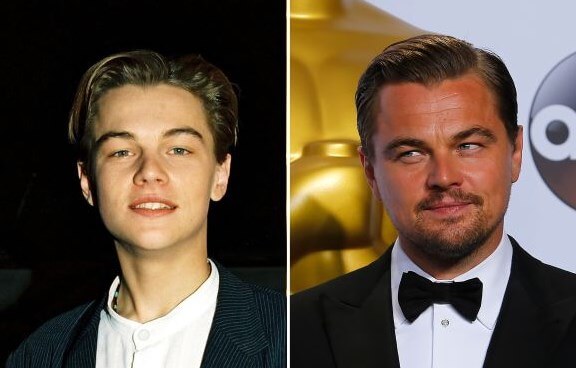 For instance, if you want to recreate the youthful charm of "Titanic," you can select the voice that resembles his younger self. On the other hand, if you wish to capture the intensity of his later roles, you can opt for the voice that reflects his mature performances.
Part 4: FAQs about Leonardo Dicaprio Voice AI
1 How many times has Leonardo DiCaprio been nominated for an Oscar?
6. He received nominations for his performances in films such as "What's Eating Gilbert Grape," "The Aviator," "Blood Diamond," "The Wolf of Wall Street," and "Once Upon a Time in Hollywood."
2 What are some other notable films starring Leonardo DiCaprio?
Yes. Apart from "Titanic," Leonardo DiCaprio has starred in numerous notable films. Some of his acclaimed works include "Inception," "Django Unchained," "The Great Gatsby," "Catch Me If You Can," "The Revenant," "Once Upon a Time in Hollywood," and "The Departed."
3 Is Leonardo DiCaprio involved in any environmental causes?
Yes. He established the Leonardo DiCaprio Foundation in 1998, which focuses on environmental conservation and climate change awareness.
Conclusion Voice Generator or Voice Changer? Both you could have fun! Whether you're a content creator, filmmaker, or simply a fan looking to have some fun, experimenting with Leonardo DiCaprio's voice can add an exciting and unique element to your projects.
So go ahead, unleash your creativity, and bring Leonardo DiCaprio ai voice to life with the power of AI.