In the digital age, advancements in technology have opened up exciting possibilities, including the ability to generate AI voices of popular artists. Lil Baby, the renowned rapper, has captured the hearts of music enthusiasts with his distinct voice and lyrical prowess.

In this article, we will explore how you can generate Lil Baby's AI voice using a text-to-speech voice generator, enabling you to create captivating content and immerse yourself in the essence of Lil Baby's sound.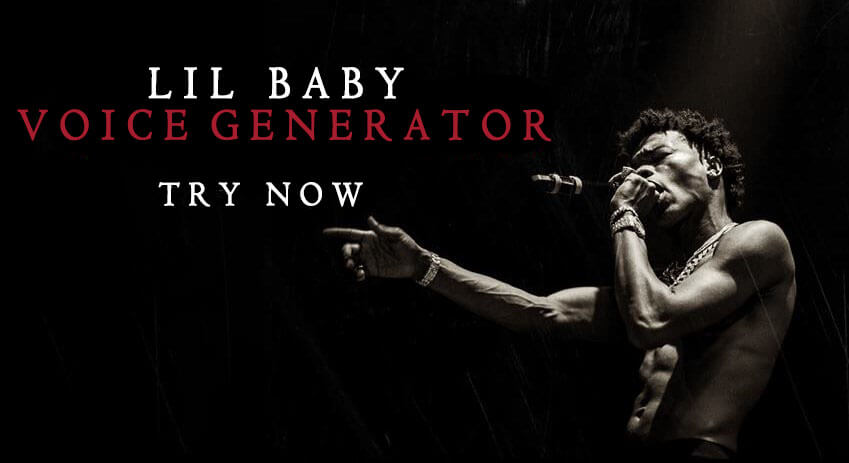 Part 1: Who is Lil Baby?
Dominique Armani Jones, known professionally as Lil Baby, is an American rapper, singer, and songwriter. Born on December 3, 1994, in Atlanta, Georgia, Lil Baby emerged as a prominent figure in the rap industry.
His journey to success began in 2017 when he released his mixtape "Perfect Timing," which gained attention and set the stage for his rise to stardom.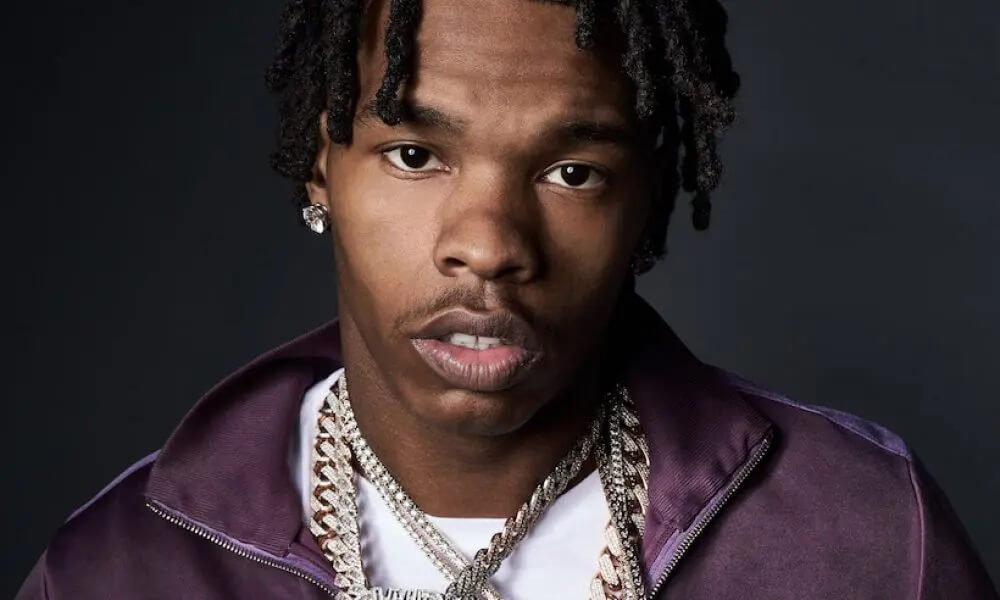 Beyond his chart-topping success, Lil Baby has received numerous accolades, including Grammy nominations, BET Hip Hop Awards, and Billboard Music Awards. His captivating stage presence and magnetic personality have earned him a dedicated fan base that eagerly awaits his every release.
Part 2: [Highly Recommended]Get Lil Baby AI Voice with Lil Baby Voice Generator
Thanks to advancements in text-to-speech technology, you can now generate Lil Baby's AI voice using a specialized Lil Baby voice generator. One highly recommended option is to utilize a reliable and user-friendly tool like the TopMediai Lil Baby Voice Generator.
This powerful online tool employs state-of-the-art AI algorithms to replicate Lil Baby's vocal nuances, enabling you to create content that captures the essence of his unique sound.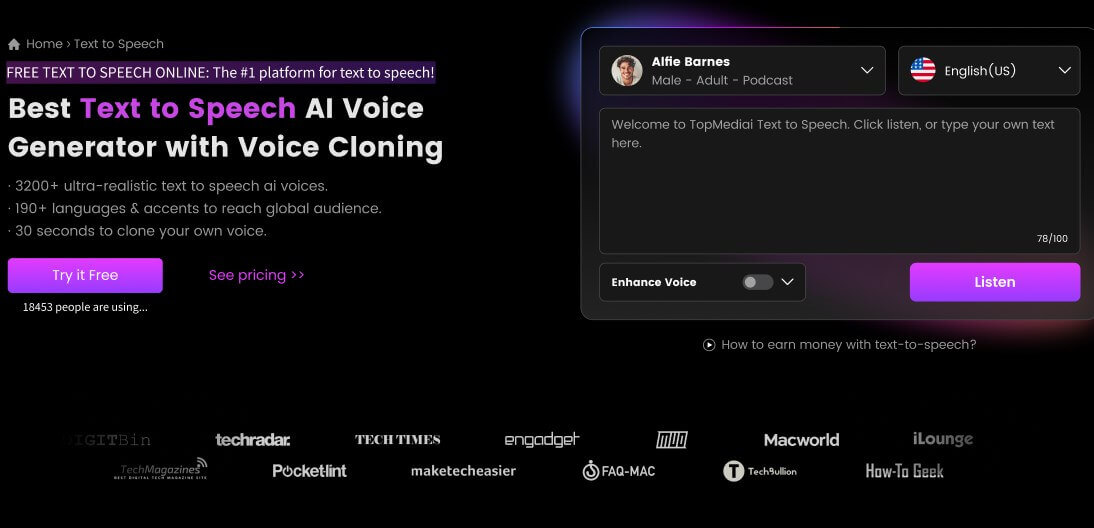 Easy Steps to generate Lil Baby AI Voice:
Step 1: Go to the TopMediai text to speech.
Step 2: Upload or copy-paste the text that you want to convert into speech.
Step 3: Search Lil Baby Voice.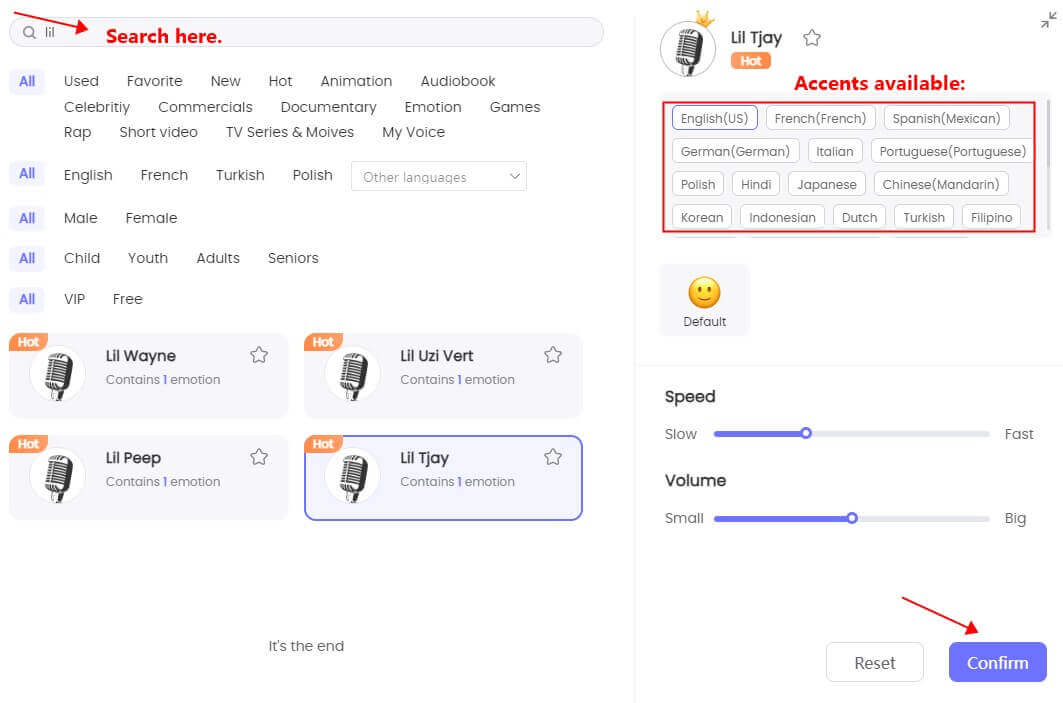 Step 4: Choose the language, voice, and other settings that you prefer.
Step 5: Download the final speech output as an audio file.
Key Features:
High-quality AI voices: Uses advanced AI algorithms to generate voices that accurately mimic popular artists like Lil Baby, ensuring authenticity.
Text input flexibility: Users can input any text for the AI voice to speak, allowing customization for music production, voice-overs, or creative projects.
Quick generation time: TopMediai's efficient processing delivers AI-generated voices within moments, saving time for seamless integration.
Cost-effective solution: Offers a free option for using their Voice Generator, making it accessible for experimentation and exploration without financial burden.
Wide range of applications: Versatile and applicable in music production, content creation, voice-overs, and personal entertainment.
Part 3: Bonus: Lil Baby Concert 2023, Waiting for You!
In addition to the thrilling ability to generate Lil Baby AI voice, fans of the artist will be delighted to know that a Lil Baby concert is scheduled for 2023.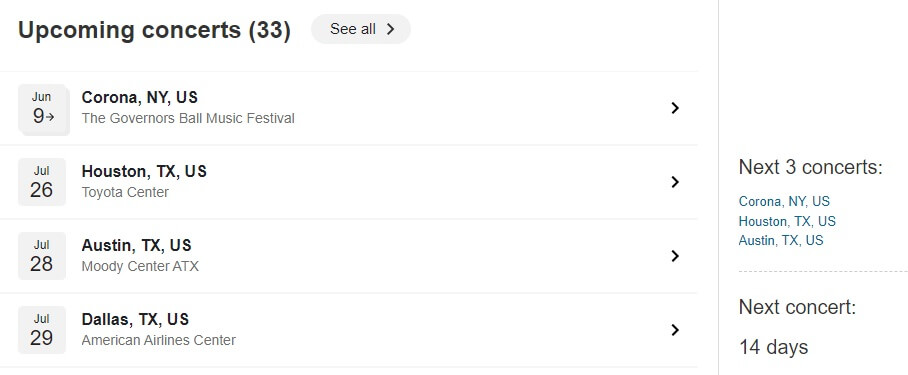 Prepare yourself for an unforgettable experience, as Lil Baby takes the stage to deliver electrifying performances and share his musical talents with his devoted fans.
Part 4: FAQs about Lil Baby AI Voice Generator
1 What are the popular Lil Baby Songs?
"Drip Too Hard" (with Gunna), "Yes Indeed" (featuring Drake), "Freestyle", "My Dawg", "Close Friends", "Woah", "Sum 2 Prove", "Emotionally Scarred", "The Bigger Picture", "We Paid" (with 42 Dugg), "On Me", "Errbody", "For the Night" (with Pop Smoke featuring Lil Baby and DaBaby), "Solid" (with Young Thug), "Social Distancing".
2 Why Lil Baby called this name?
Lil Baby's stage name is believed to have originated from his childhood nickname. He was referred to as "Baby" by his family and friends due to being the youngest in his family. When he started pursuing a career in music, he added "Lil" to the name, which is a common prefix used in the hip-hop genre to denote a younger or newer artist.
Conclusion Whether you're a music producer, content creator, or simply a fan of Lil Baby's work, incorporating his voice into your projects can elevate the overall experience. Utilize tools like the TopMediai Lil Baby Voice Generatorto explore new creative avenues and bring your ideas to life.

Enjoy the power of technology as you embrace the unique sound and lyrical talent of Lil Baby AI voice. Let the essence of Lil Baby's artistry inspire and enhance your creative endeavors.